Sometimes…okay, many times…I catch myself in awe of the amazing ways that God is creating a path for our family to get to Africa. The desire to work and teach abroad was first placed on my heart when I was really little. Then I met Pete, and he had the same desire. We got married, started dreaming of kids, and at about that same time, we felt like there may be others who would one day join our adventure. We didn't really know what that would look like, but we prayed and waited.
We've met lots of friends along this path of medicine who have a heart to serve in Africa at some point, but it's not all that common to meet others who have a dream of moving all their earthly belongings and small children halfway around the world for who knows how long. Let's face it, that's a pretty big commitment. We knew we couldn't just ask anyone to go with us. It would definitely have to be something God would need to orchestrate.
And orchestrate he did. Meet the Horns. Eli, Krista, Caleb, and Kai.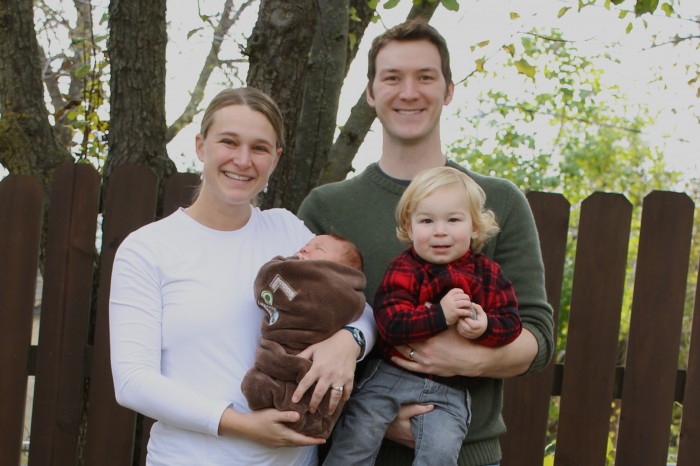 Pete first connected with Eli at the residency while Eli was interviewing for the program. I remember Pete coming home and mentioning something about his great guy he hoped would get matched in Duluth (meaning that he'd do his three years of residency here). Early in Eli's first year in Duluth and Pete's second, the guys reconnected and we got the families together. It didn't take long for us to realize that there was something more between our families than a shared interest in Africa. As we prayed and spent more time together, we felt like God was bringing our families together as a team to live and work together over seas.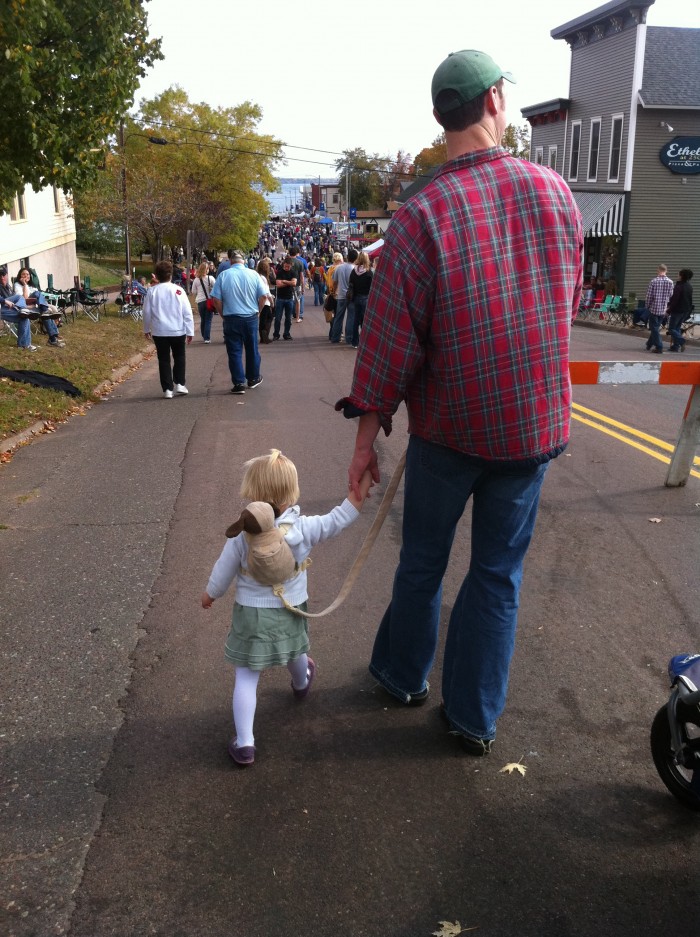 Ella and Eli were fast friends, just like Eli and Pete, as seen at Apple Fest in the fall of  2011.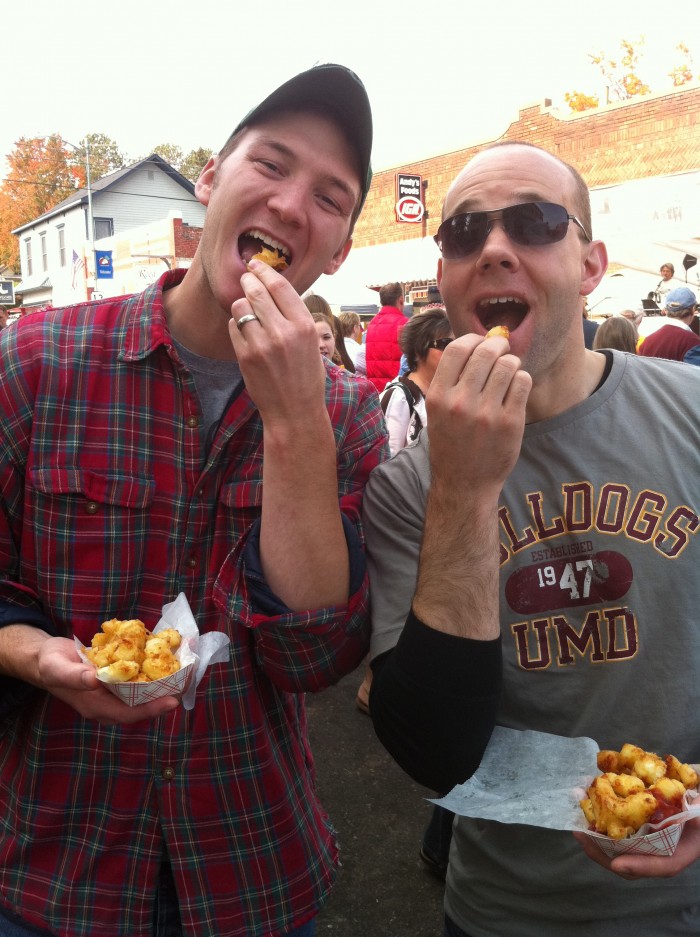 Soon after Apple Fest, Krista and I discovered that we were both pregnant! Sam and Caleb were born just a few weeks apart in May 2012.
In the early spring of 2012, we spent a weekend with two of our mentors, Bruce & Kate, at their home in Grand Marais. Bruce & Kate have been living and working in Kenya for more than 20 years. They raised their children there while working at a local hospital. They've been instrumental in guiding us to the mission field.
These kids adore each other! Caleb follows Ella wherever she goes, saying her name over and over. And Ella is completely taken with baby Kai (short for Hezekiah). Clearly, so is Sam.
We feel incredibly blessed to be on this path with the Horns. We dream of our kids growing up together, learning Swahili, running in the grass with neighbors a half a world away from here. I will have another mama who understands the challenges of living thousands of miles away from our families and who will challenge me as a wife, mama, and woman after God's heart.  Pete and Eli will work side by side in the hospital, together understanding the challenges of teaching and doing medicine, and will grow together as fathers and husbands. The feelings of loneliness on the mission field, which is completely reasonable while experiencing life in another culture, will be considerably less because we will be together. I can. not. wait.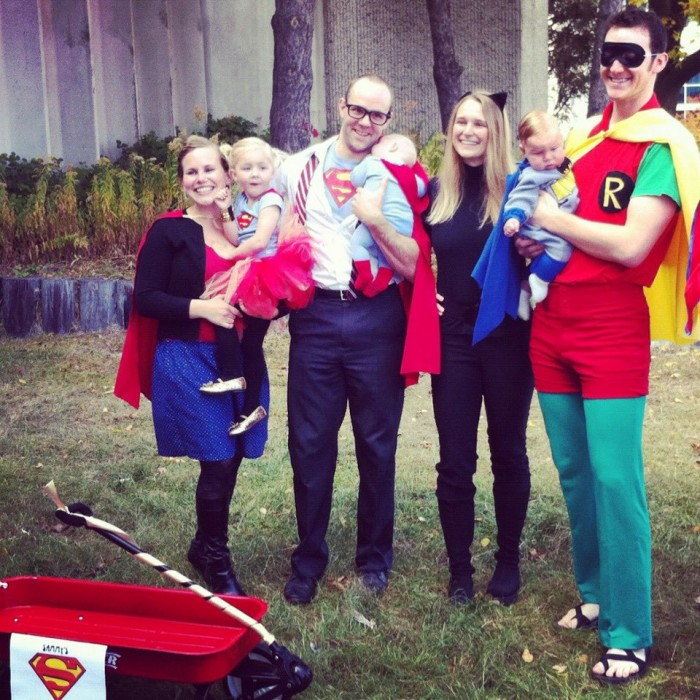 The really exciting news? This week, after a lot of prayers, emails, phone calls, and chats, we made the decision of which sending organization we would like to work with as we move to Africa. We have begun the application process, which will probably take until early summer. Once we move a little further along on the process, we'll share which organization it is and what it means for the future.
**********
My dear friends, I want to thank each of you for your incredible support and kind words following the post I wrote earlier this week. It was not an easy post to write, and I had no idea what would happen as I published it. The response has been astounding. Many of you shared it on Facebook and with friends, and some have sent encouraging comments and emails. Yes, there were hurtful comments about my sensitivity, faith, and even our future plans for Sam, but I understand these were not from regular readers or those who know us and our hearts. On Tuesday night, such comments were eating at me, hurting my heart. Pete was working an overnight then, so I crawled in to cuddle with Ella, needed the comfort of being physically close to one of my babies.  Before falling asleep, I spent a while talking with God, asking that he would remove the horrible feelings I was carrying. I asked that, instead, I would be able to focus on the beautiful words of those in similar situations that I wrote of in the post. When I woke in the morning, it felt as if the cloud had been lifted. God clearly heard my prayer and quieted my heart. Since then, more encouraging messages have come in. I am so blessed to be able to share this journey with each of you.
Thank you. Thank you for reading and praying for us and loving our family, even though there are so many of you we have never met. I am humbled to be able to share this journey with such incredible people.