Oh friends, where do I even begin? The post I quickly popped up a week and a half ago sharing that I wasn't feeling well seems so long ago. As it turns out, I was a bit more than simply 'under the weather.'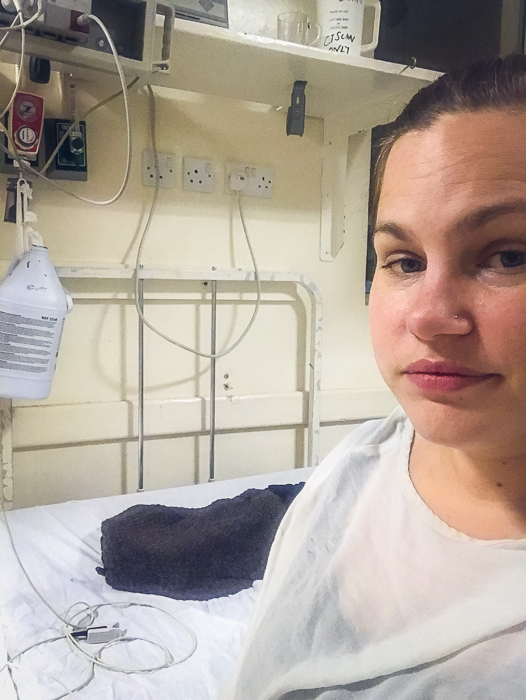 I first began feeling unwell about four weeks ago. My body ached and I was having frequent headaches. We dismissed it as being a little bug I must have picked up in our new environment. It made sense. But after weeks of having no escape from the discomfort, we started to wonder what else it could be. Eli (remember him from this post?) checked me over and we decided a short dose of antibiotics might help. Unfortunately, it didn't. In fact, the day after I finished those meds, I became nauseous and and wasn't able to keep anything down for three days. That brings us to Saturday, a little over a week ago. (side note: Doctors are careful to share the responsibility of diagnosing their own family members with trusted colleagues. This decreases the likelihood of bias, affecting their own medical decisions.)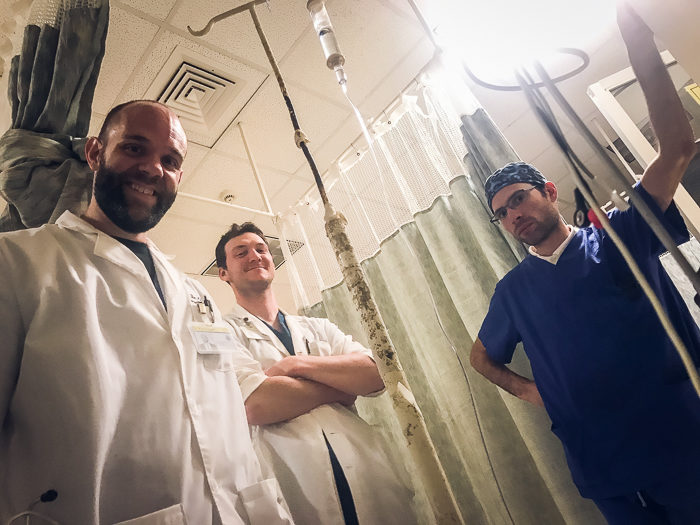 I still wasn't feeling well on Saturday morning, so Pete took Ella on a hike and picnic while I stayed behind with Sam. I tried to gather my strength and get a few things done while they were gone, but all I could manage was to watch a movie on the couch and sleep. When Pete returned in the mid-afternoon, he noticed something in my eyes as we spoke. He called Eli to ask him to take a look, too. I didn't realize it at the time, but they were seeing yellow in the whites of my eyes, indicating possible liver damage. Pete and I walked up to the hospital to have my blood checked at about 7pm and returned home shortly after. I was exhausted and crawled right into bed while Pete stayed up waiting for the results.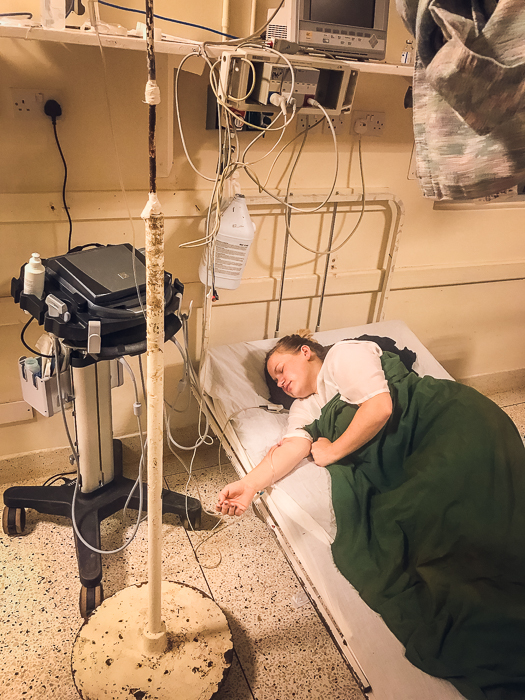 I woke a couple hours later when Pete came into our room, turned on the light, and asked me to get dressed. There were already multiple doctors on our porch making a plan of action when I emerged. The tone in their voices let me know right away that this was something far more serious than a little bug. Our friend, Annette, stayed at the house with the kids while Jens (pronounced Yens – our neighbor from Germany who is a surgeon) drove us up to the hospital.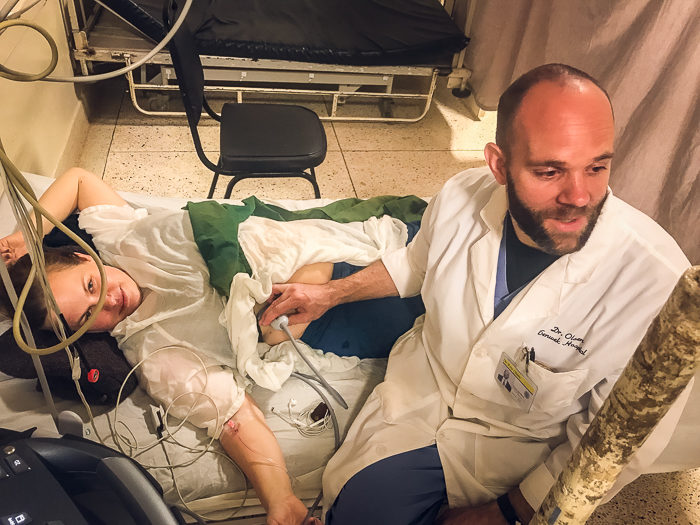 The hospital was as quiet and empty as I had ever seen, being the middle of the night. Jens led us right up to the surgery unit where he and Pete used ultrasound to check my organs and got me started on IV fluids. Following the ultrasound, I was led to the CT scanner. The fact that Tenwek Hospital has both ultrasound and a CT scanner is amazing. CT scanners are not common in African hospitals, but we were incredibly thankful to have it last week!
Following the CT scan, I was taken back to our house and hooked up to lots of fluids and strong antibiotics. (A huge benefit of being married to a doctor! I was far more comfortable in my own bed.) That was early Sunday morning. While I slept, a radiologist on the other side of the world was reading my scan and doctors here at Tenwek were discussing options. For a short period of time, the thought of flying back to Mayo in Minnesota came up. Praise God, with my steady lab numbers, the medical team decided Tenwek could provide appropriate medical care for me. They did, however, keep a close eye on my condition in case I would need to be treated in the US or Europe. But let me tell you something incredible. The Medical Superintendent of Tenwek, also our mentor during our first term in Kenya, is a Gastroenterologist. Additionally, a second Gastroenterologist had already arrived in Kenya and was on his way to Tenwek. By Sunday evening I had two GI doctors in my bedroom going over my case. How incredible is God's timing?!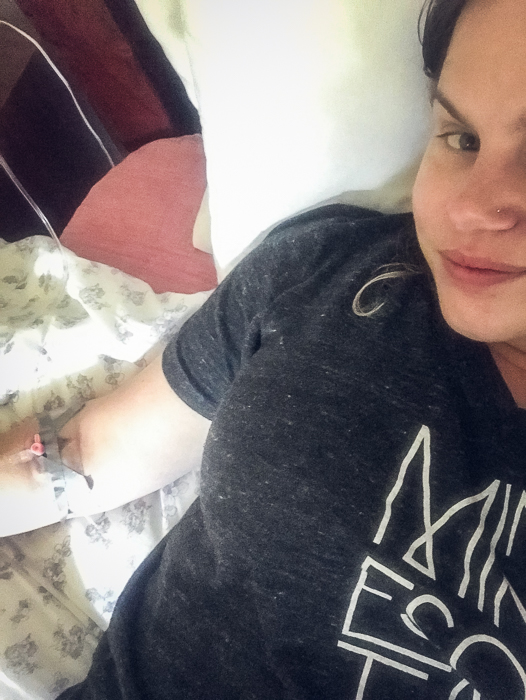 I spent all of last week hooked up to an IV in order to complete seven full days of antibiotics. (Note the IV held in place by duct tape? We were out of clear medical tape, but it did the trick!) By Wednesday I was starting to eat solid foods, though it took until the end of the week to be fully eating again. Pete helped me relocate to the living room in the evenings when I was feeling a little better so I could spend time with the family. On Thursday I had help getting up to the hospital again where I had an ultrasound to see the condition of my liver, gallbladder, spleen, and pancreas and to check my blood again. I have little veins, so getting stuck for a new IV and for the blood work was a bit awful. I have some pretty great bruises to show for it.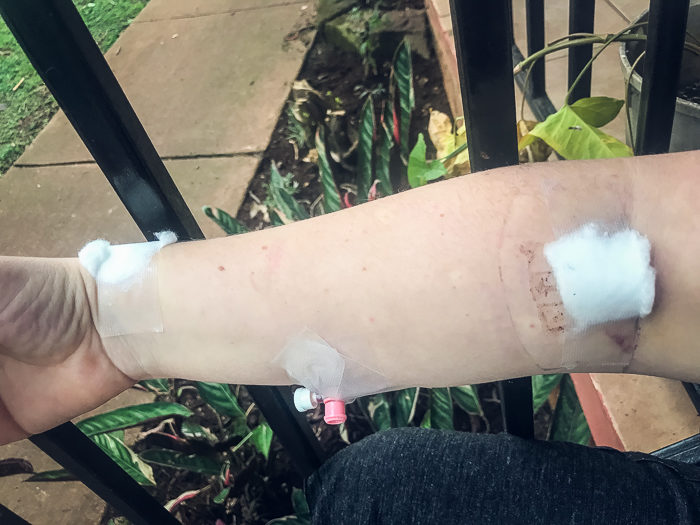 I'm finally feeling a whole lot better. Praise the Lord! Today is the first day in a couple weeks I haven't absolutely needed to take a nap. I'm eating regular food, I'm teaching the kids in the mornings, and I'm writing another post! Great signs of health!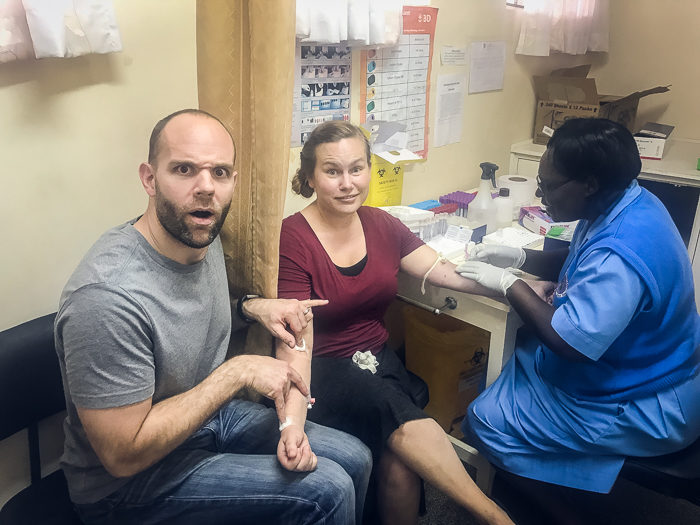 So what exactly made me sick? We're not totally sure, but it seems it may have been some kind of tropical illness. I'll continue to be monitored closely to make sure I'm in the clear through the near future. To all of you who saw posts on Instagram and Facebook and prayed – THANK YOU. I mean that sincerely. We were scared for a bit, but knowing so many people were praying brought great comfort. I praise God for healing my body and for bringing me back to full health.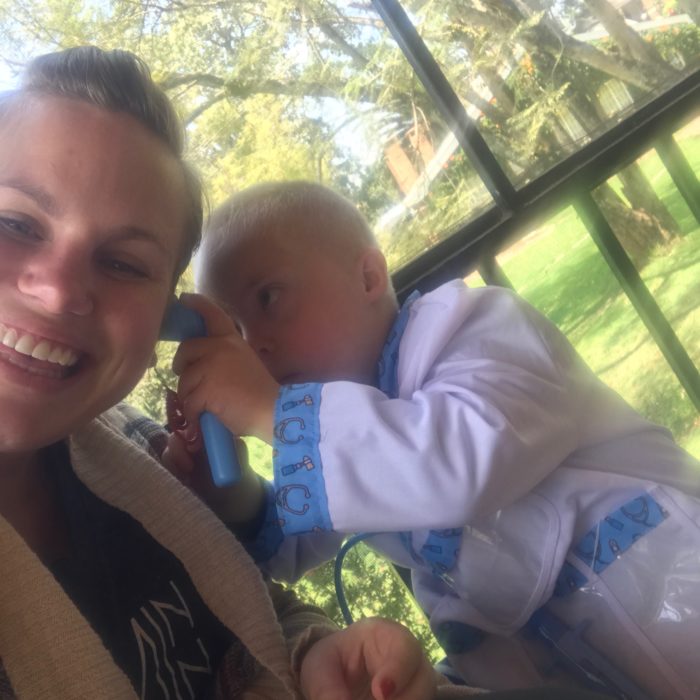 Sam checked me out this morning and said I'm good to go! Thanks, Doctor Sam!