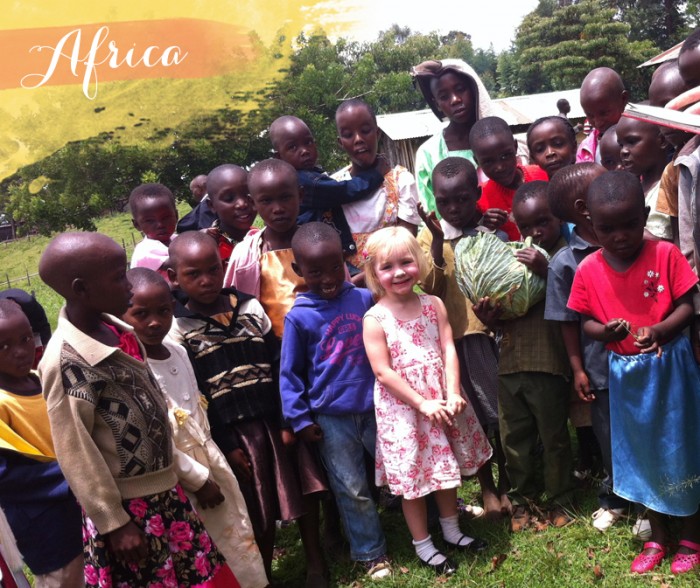 For as long as I can remember, I've had an enormous desire to live and teach in another culture. Whenever missionaries would speak at church when I was little, I listened intently to their stories and watched their slide shows with great interest. When I was in fifth grade, a couple guys from my church traveled to China to smuggle Bibles to its citizens. When they returned, one of them gave me a piece of Chinese paper money and told me I could keep it as long as I became a missionary myself someday. I still have that paper money tucked away in my Spanish Bible from my year and a half in Honduras during college. They are my reminders of what God has called me to.


Amazingly, when I met Pete, he shared a very similar dream. One night shortly after we started dating, he told me that he wanted to move abroad to teach medicine. I felt like God was handing me a very special gift through an incredible guy who also had dreams of other cultures. I know plenty of people who have wanted to go abroad but had to put it behind them when their husband or wife didn't share the same desire. Clearly, God was letting me continue down the path to being able to teach abroad with my family long-term.


In the seven-plus years since we married, God has been giving us clear signs that He is preparing our hearts for Africa. Countless doors have opened to confirm that path. In January and February of 2013, we had the opportunity to travel to Kenya under World Medical Mission(a part of Samaritan's Purse) where Pete worked at Tenwek Hospital (about 3 hours west of the capitol of Nairobi) for seven weeks while I explored life as a wife and mother living abroad. It is my desire to teach in a high school or to teach teachers when we eventually move there, but this trip was to simply introduce us to what our lives may be like down the road. We spent our seventh week in Kenya exploring other hospitals throughout the country in order to gain a better understanding of opportunities for our family.

I finished grad school in May 2013, and Pete finished residency just two months later. We are now doing our best to follow the map God has put before us to move our family to Africa. Pete is working in a rural emergency room, where he signed a contract for two years. In those two years, we hope to pay off his medical school loans and a good part of the loan on our home so that we can move completely free from debt. At the conclusion of Pete's two year contract, we hope to move and begin work as a missionary family, teaching physicians and teachers.

We now know we will be working with World Gospel Mission, who will help us coordinate all of our finances, paperwork, and travels. This is the same organization I worked with for a year and a half in Honduras in the early 2000s. We will be traveling to their headquarters in Indiana to begin our training in January 2015. We will then begin to raise funds for our first two years abroad, prepare our home to rent while we are away, and research homeschooling options for the kids (thankful I have a strong teaching background!). We know that God will continue to guide us through the details as he's been doing our entire lives.
Please continue to pray for us as we move ahead on this journey. It's a big one, but it's one that God has placed on our hearts. We could not be more excited about following His plans for us!
---
During our first visit to Kenya, Pete wrote this beautiful piece following a very moving experience he had. Please take a few moments to read it and see a bit of why our hearts are in Africa.
Click here for more blog posts from our time in Kenya, located on our previous blog Little Olsen.
Click here for our latest posts on preparing for Africa.
Other favorite blog posts related to Africa:
Meet the Team
The Road Back to Africa
Does It Snow in Kenya?
Dreaming of Africa
Zebra Lovin' (Ella's video)