We made it to Kenya! It was a looong journey, but we arrived in Nairobi yesterday afternoon. Our bodies, however, had no idea what time it was. But we're here! And all our bags arrived right along with us. Praise the Lord!
Pete and Kelly got the truck all loaded up on Tuesday morning for the drive to the Tampa airport. These guys are rockstars. Seriously. It was pouring as they finished packing and they somehow managed to get everything into the one vehicle. I wasn't sure that would happen.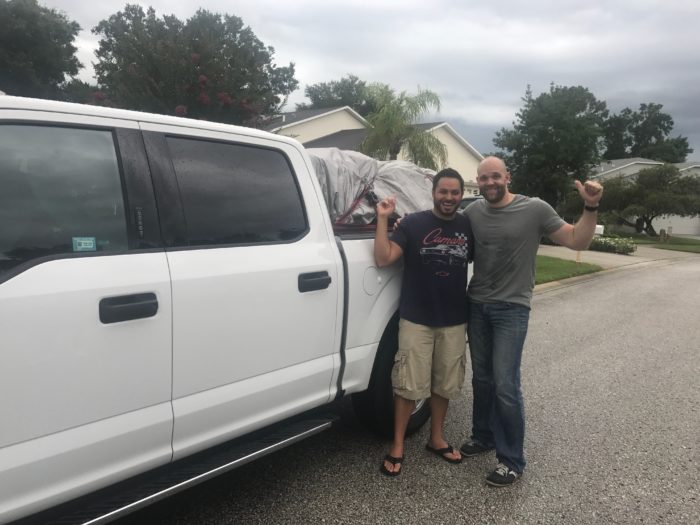 As we made the drive to Tampa, we got multiple messages letting us know our flight to New York was being delayed. Since we had a twelve hour layover, we didn't mind it being pushed back. It took away any anxiety about getting everything through security and left plenty of time for dinner near our gate.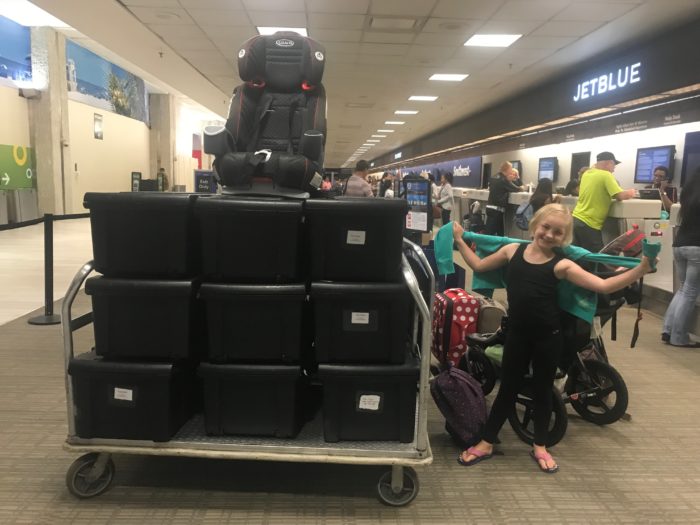 Sam woke on Tuesday morning and immediately signed 'airplane' and asked to go. I think he was so excited about something big happening he wouldn't take a nap that afternoon. By the time we got to the airport at 7pm, he was wiped.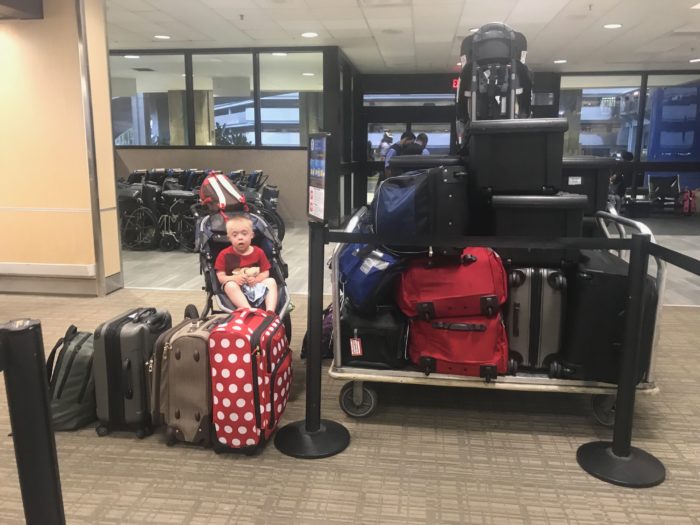 At last, we boarded our flight for New York. We flew Jet Blue, which you might have guessed from the blue lighting. It was a quick 2.5 hours to JFK.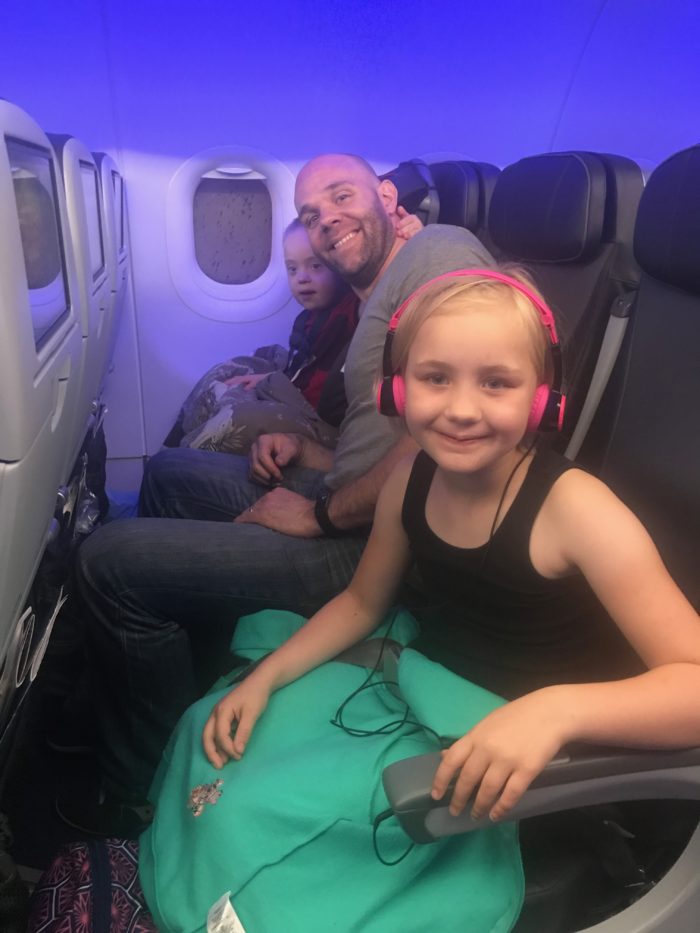 The airline took a while to find our stroller after we landed, but the kids didn't mind a bit with this play area across from our gate. I would have liked to be on the way to our hotel since it was 1:30am, but this was a decent second option.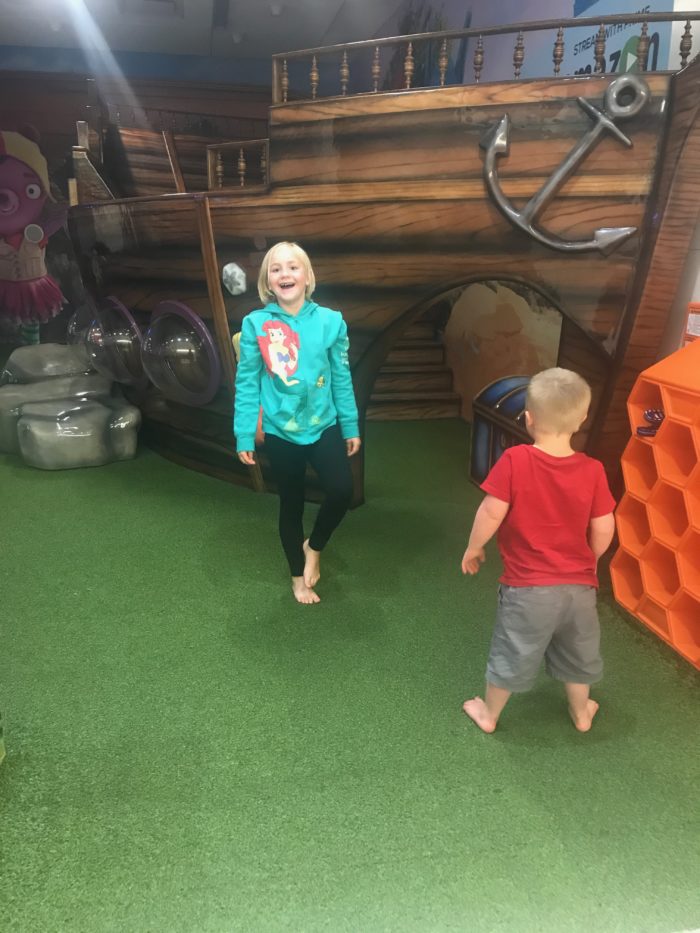 The kids were so tired by the time we reached our hotel, they actually slept the whole night in the same bed. They usually can't do this because Sam gets so excited and wants to keep Ella awake. I about melted when I woke and saw them cuddling.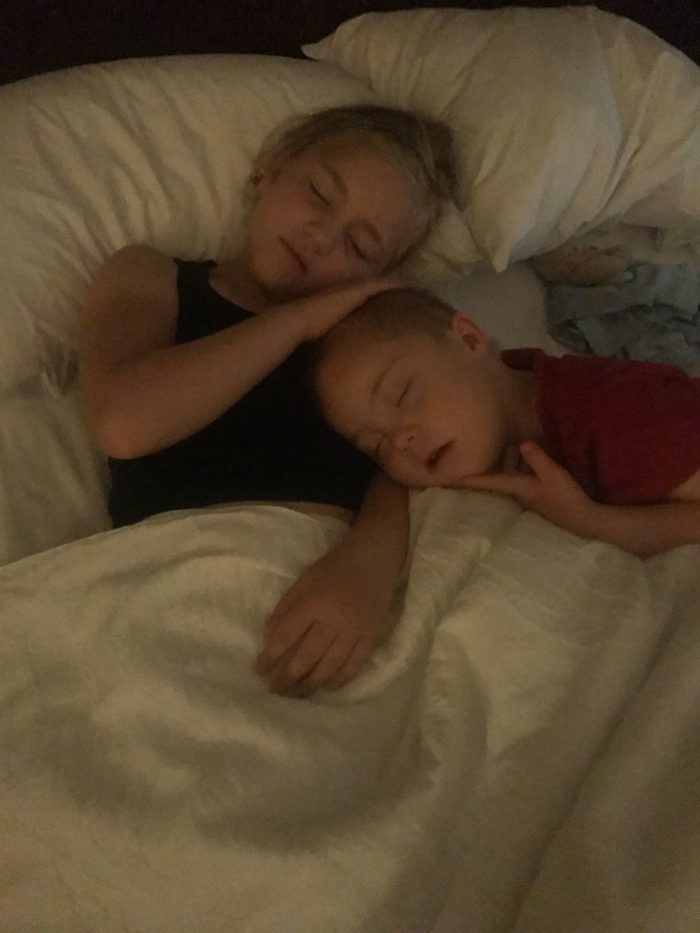 Our flight from New York to Dubai was long. As in 12 hours long. We flew Emirates and were really happy with the service. It was a fairly comfortable flight (well, as comfy as one can be sitting in the same seat for 12 hours) and the flight attendants were so sweet. We watched a mountain of movies. By the time we reached Dubai, however, we were all wanting to be done.
The flight from Dubai to Nairobi was just 5 hours. I had really thought the kids would sleep since they hadn't on the long flight. Sam did, but it was a fitful sleep. He's had a bit of a cold for a few days and it was clear to see he was really uncomfortable. He would only sleep if he was lying on me, which didn't allow me to rest for more than a few minutes at a time. Ella didn't sleep at all, though. Well, not until the moment we hit the runway in Nairobi. She stayed awake for so many hours but couldn't keep her eyes open by the time we reached our final destination.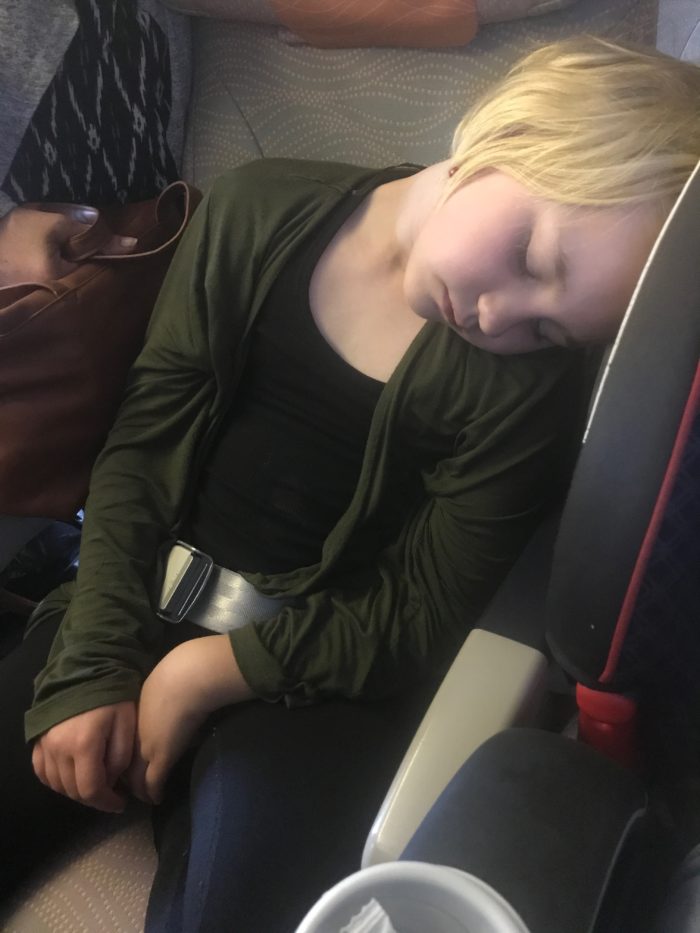 We found a bench for the kids while Pete and I worked to gather all our bins and bags.
We located everything but Sam's stroller, which we had to check at JFK. Pete borrowed a wheelchair from the airport. The moment we set Sam in it, he was wide awake and grinning. Just before we left the airport, though, someone found the stroller! So everything is with us again. We're so thankful.
A driver met us and helped get all our bags – and children – to the guest house. We're staying here until Sunday when we'll head out to our new home!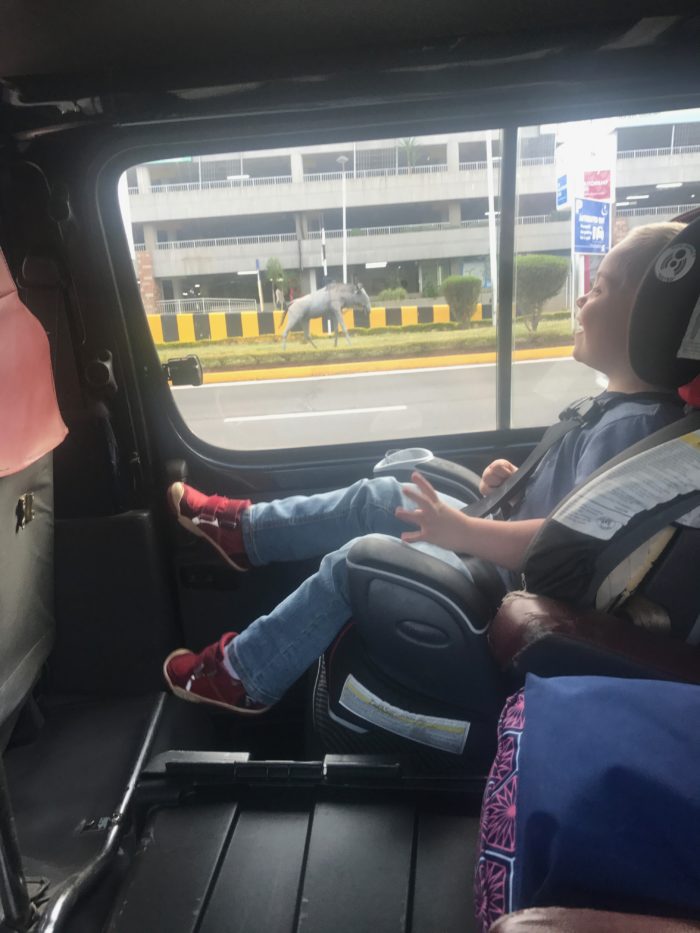 Today has been a day of rest for Sammy and me. Sam's cold and his lack of sleep have caught up to him, and he's needed time to sleep. Ella and Pete went shopping with a friend from Tenwek. They haven't come back yet, so I'm hoping they've been successful.
I can't tell you how happy we all are to finally be here. I cried quietly as soon as we were outside the airport yesterday. This morning Ella crawled out of bed and said, "Mom, we're doing it! We're in Kenya!" It's true! We're doing it! Thank you, friends, for all of your encouragement in helping us make it here. We couldn't be happier.