Faith beamed as she received her walker, balancing on her bare feet in the grass while holding onto her new treasure. Her smile was infectious, and the excitement of the students gathered around her could not be missed. Solomon, head of the special needs clinic at Tenwek, knelt proudly next to her, ready to show her how the new walking frame worked. Just moments later, we would witness Faith take her very first steps.
As soon as we exited Solomon's car outside the school, we heard shrieks coming through the open windows. A moment later, children began streaming from their classrooms.
I was at the school with a few other women who are visiting Tenwek Hospital for a couple weeks. We greeted the children with handshakes and smiles, which brought about pure giddiness from the students.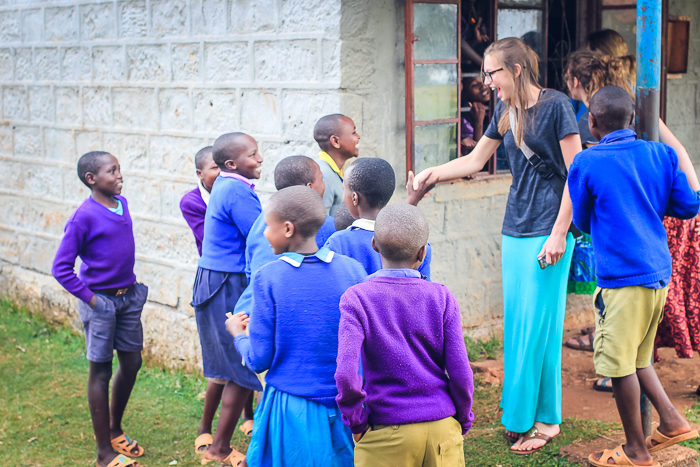 The students who gathered around me wanted to see their faces on the back of my camera, so I snapped as quickly as I could. Many of them thought the experience was hilarious, laughing and pushing their friends, making silly faces, and jumping in front of each other to be at the front of the photos.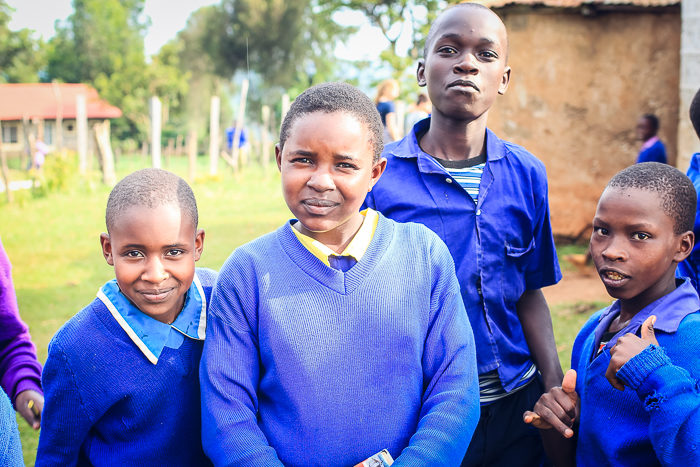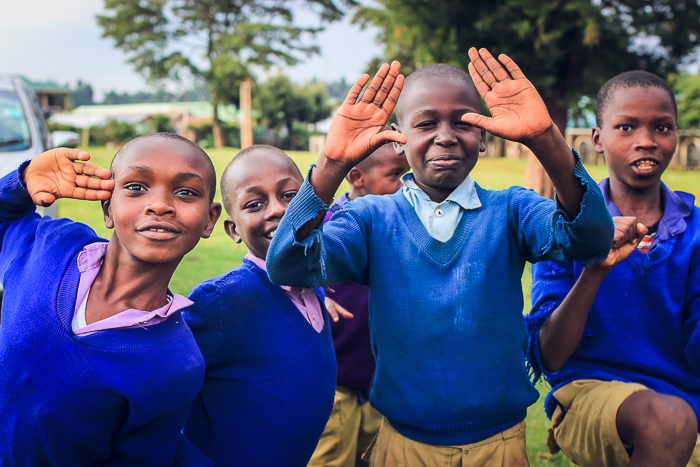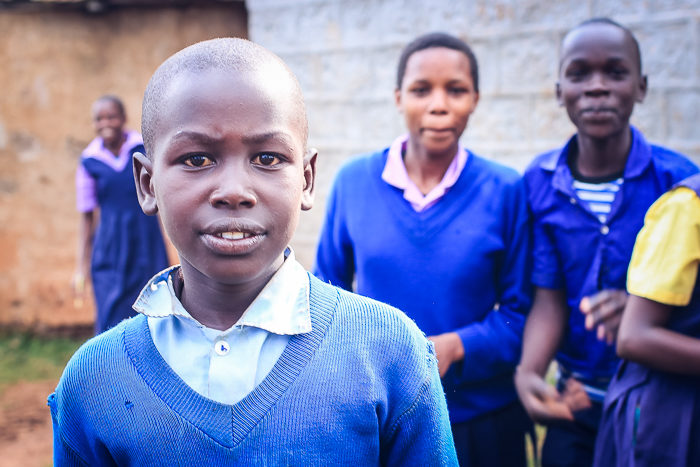 We eventually parted from the kids outside to join Solomon and Faith in a small classroom. The floor was smooth and would allow her to try the walker for the first time. Adjustments were made to fit her.
Then Solomon gently guided her hands to the frame and began to move her across the floor.
Before long, she was walking on her own! We praised her hard work and cheered her success. I had tears in my eyes, as it wasn't long ago, thousands of miles from here, that I witnesses my Samuel do this very thing. After years of working to strengthen his legs, the final step he needed was the assistance of a walker and the confidence that comes with being able to keep up with schoolmates and friends. Seeing Faith take her first semi-independent steps and imagining the tremendous change this may bring to her life was incredible. Next, she'll receive a pair of shoes and leg braces to help her continue toward walking independently. We hope to see her at the special needs clinic on Friday mornings, as well, where she will have access to free physical therapy and support.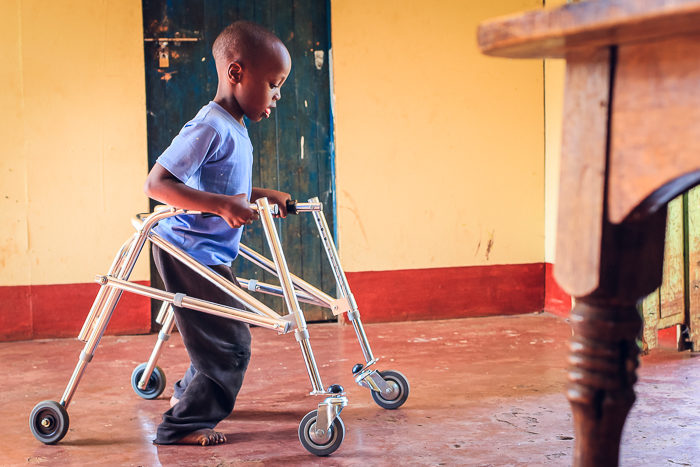 Before leaving, the school's director and head teacher welcomed us and shared a little about their school. Afterward, Solomon shared a short message about the love of Jesus. I had been told he is a pastor in a physical therapist's body, and I couldn't agree more! Every person we encountered on our visit to the school heard of the saving power of the Gospel. Isn't that exactly what Jesus did during his time on earth? He met the physical needs of those around him while also leading them to His Father.
We were next introduced to Aaron, a young man now confined to a wheelchair. When he was four years old, he hurt his back, and his family kept him in bed for the following two years. He is now permanently paralyzed from the waist down.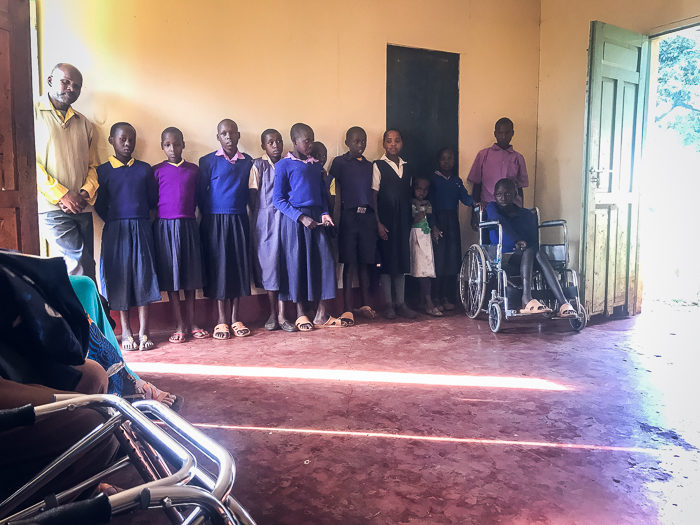 The special needs clinic has a cloth diaper program I'm still learning about. Diapers are given to children with special needs. I'm praying about my own role in this ministry, as it may be a way for me to spend time with the mamas of the children we meet. That is where my heart is, encouraging and educating mothers in our area who have little ones with special needs. Here, our friend, Tiffany, explained to a caregiver at Faith's school how to use and wash the diapers.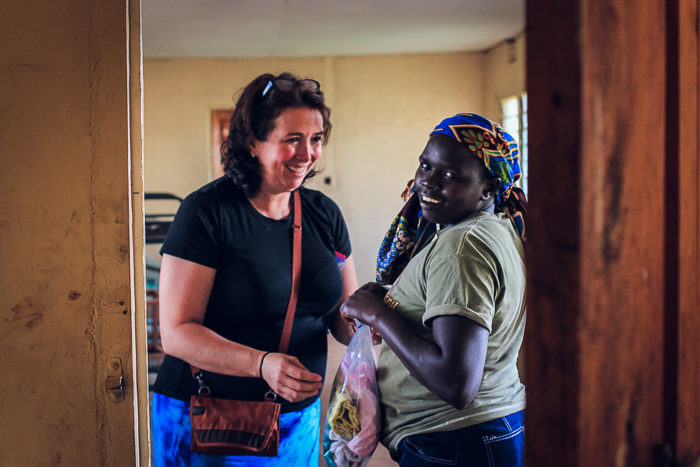 On the way out of the school, I was gently reminded of something as I peeked my head in a classroom. Schools may look different here, and homes may feel different from what I'm used to, but children are children and mothers are mothers. We all need love and encouragement and support, and as mamas, we want the best for our babes. We want to see them walk and talk and interact and learn. I know the feeling of working with my Samuel. The frustration of feeling alone or unsure of what to do or where to turn. The excitement of seeing him work hard and achieve a new skill. And the intense love as he puts his arms around my neck and gives me a great big kiss. Mamas should not feel alone or have nowhere to turn when they want to help their children reach their full potential. I don't know exactly what my role will be in all of this, but God has put this burden on my heart. Going into the community to deliver this walker to Faith and a wheelchair to another family solidified my calling.
I hope to know more about my role here in the next week or two. Whatever it is, I'm excited! All afternoon, as we spoke with families and caregivers, I felt … whole. Is there any better place than right where God made us to be? Whatever it is we're doing in life, let's strive for God's will. It is the most challenging yet fulfilling place we could ever be.