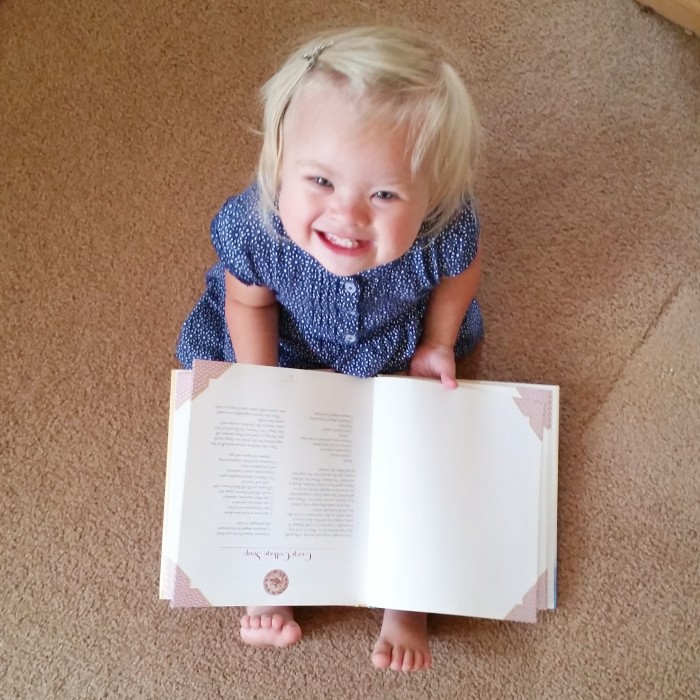 Happy 2nd birthday, Miss Kaycee! What a treat to be able to celebrate such a darling little girl's special day by sharing a few very inspiring words from her mama, Angela. You can find Angela on Facebook and on Instagram as @angelarobbins.
Kaycee had a pretty quick entrance into the world, and I didn't have to wait long to meet her. But after giving birth to her two older siblings, I knew there was something curious when she came out without even a bit of crying. When I laid eyes on her I knew, I knew she had Down syndrome. At first I just figured I was losing my mind. Only women in their forties have kids with Ds, right? So I just didn't say anything assuming the doctor would be sure to confirm my crazy. Well on her forth day I took her in to our pediatrician who so sweetly informed me there may be a possibility of Down syndrome. Three long weeks later we got the confirmation of Down syndrome but the surprise of the mosaic form. We had done plenty of research and knew exactly what that meant: nothing. Regardless of any diagnosis, she was still our daughter who we have the privilege of loving on and raising up right along side our others.
She's now almost two and I can easily say she's so much like any other kid. She gets into plenty of toddler trouble, has an adorable silly face, and just melts into your arms when you hug her. My favorite quote is this by Kelle Hampton: "Want to know what having a kid with Down syndrome is like? It's like having a kid." Every kid, crazy chromosomes or not, is their own kind of special.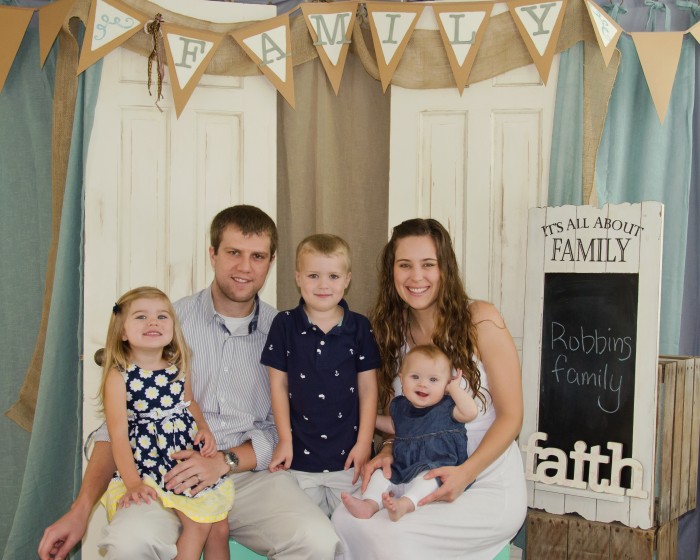 For those receiving a Down syndrome diagnosis I'd recommend getting in touch with your local Down syndrome association. Ours sent us a huge binder full of information, both practical and emotionally supportive. They can also get you hooked up with other families and support groups (both online and local). There are also a few books out there to help you walk through the emotions you may have after receiving a diagnosis, namely "Gifts" by Kathryn Lynard Soper. And plenty of great blogs, too! The Mango Memoirs, of course! Kelle Hampton, A Perfect Lily, Confessions of the Chromosomally Enhanced, The Lucky Few, Deanna J Smith, Normal as We Know It, and Down Right Perfect are all good places to start (just to name a few!).
Click below to read all the stories from Down Syndrome Awareness Month!