Arrr, matey! Last month we celebrated two birthdays in great style. Ella & Sam shared our long-awaited party of pirates and mermaids! We made telescopes, wore pirate patches and little tiaras, played pin the patch on the pirate, and Ella ensured everyone under the age of eight had a temporary tattoo applied on at least one arm. We held the party in our building's community room, which fortunately opened right out onto the grass along the shore because it was a gorgeous day. Not only that, but I may have lost track of just how many invitations I sent out, so we had a whole lot of bodies in a relatively small space. Taking the party outside worked quite well, especially when it came time to break the pinata and to play pirate-pirate-mermaid (our own version of duck-duck-grey duck. Yes, grey duck, because this is Minnesota and grey duck is how we roll). By the end of the party, we had full tummies of goldfish, Jell-o 'ocean water' cups, oyster cookies, saltwater taffy, blue punch, and cupcakes covered in sprinkles, gummy fish, and chocolate pearls. It was quite the celebration!
Through Pinterest, I found the perfect invitations as a free printable. I was able to select most of my own text and colors, then printed them on white card stock to mail out. Super cute and free!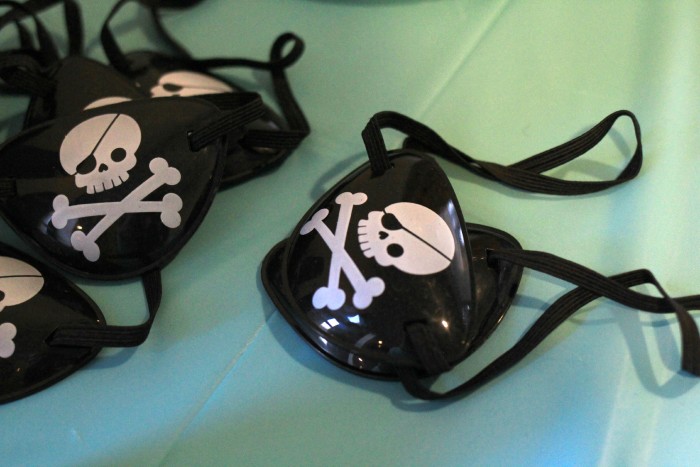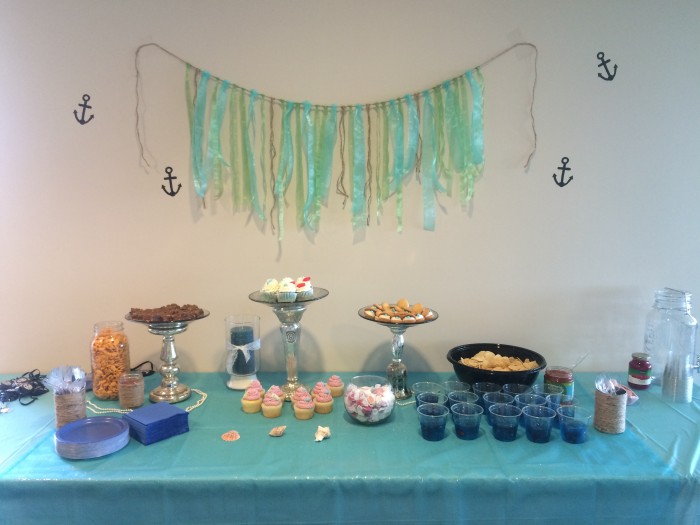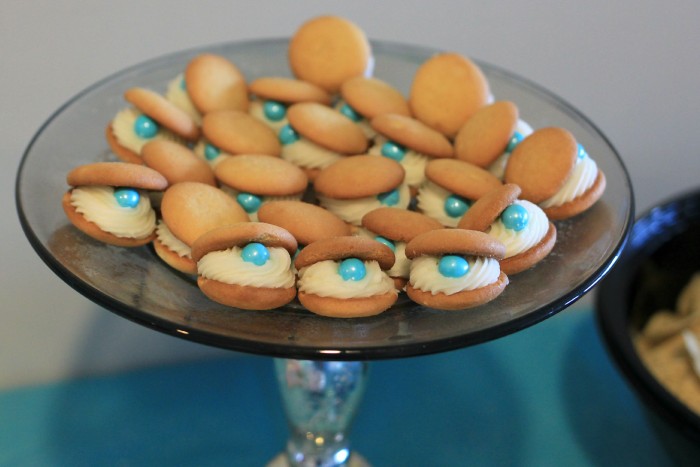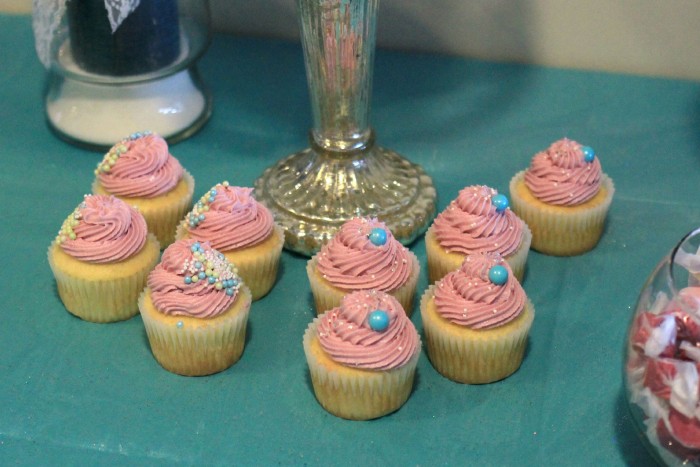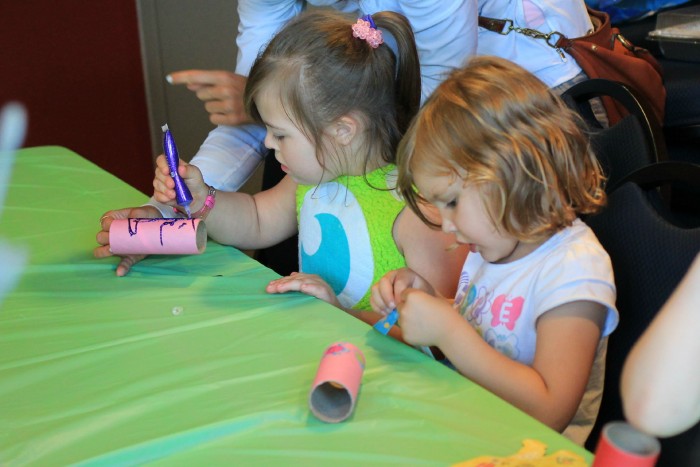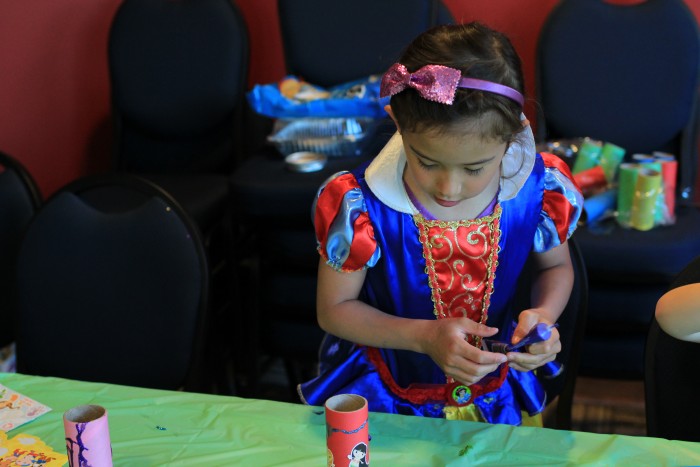 Daddy with the birthday boy. Sam was a little overwhelmed with everything and spent time between cupcakes and bubbles in the quietness of our living room. Convenient, since it is right above the community room.
A big party hit was Pin the Eye Patch on the Pirate. I found the free printable through Pinterest, which includes this pirate and a collection of colorful patches. The players ranged in age from two to nine, but everyone was able to participate. Endless giggles!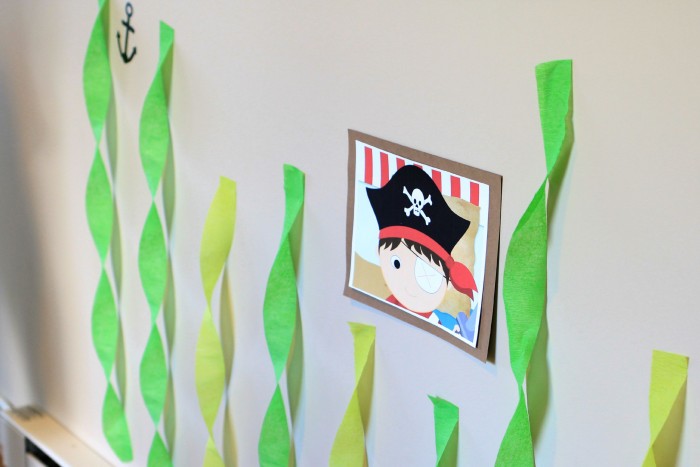 Large piece of tag board + double-sided tape + temporary tattoos = our own tattoo parlor!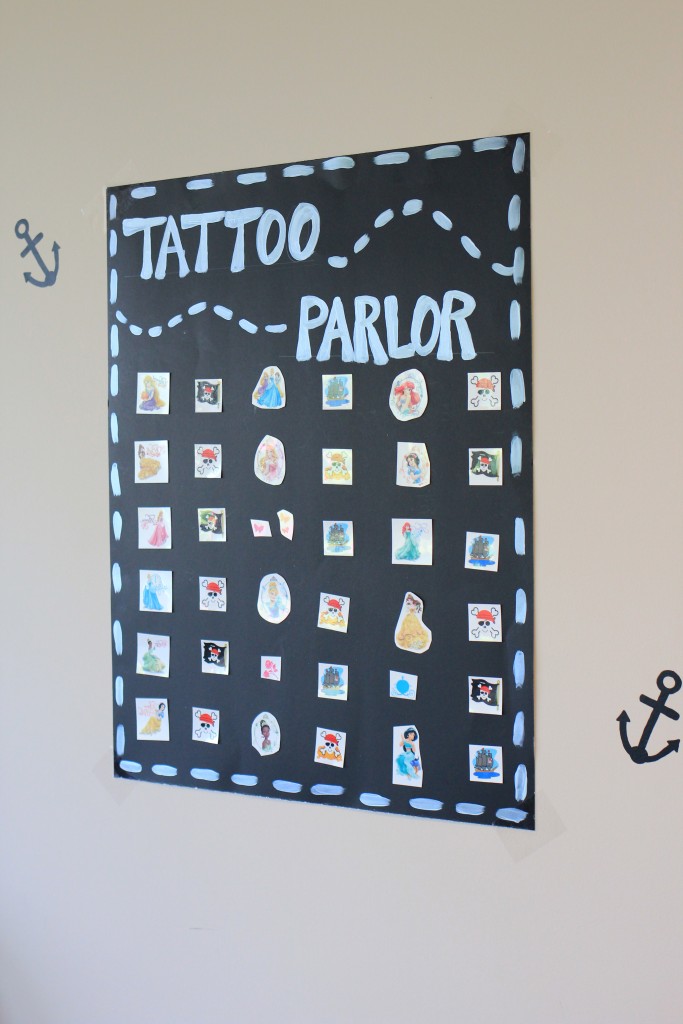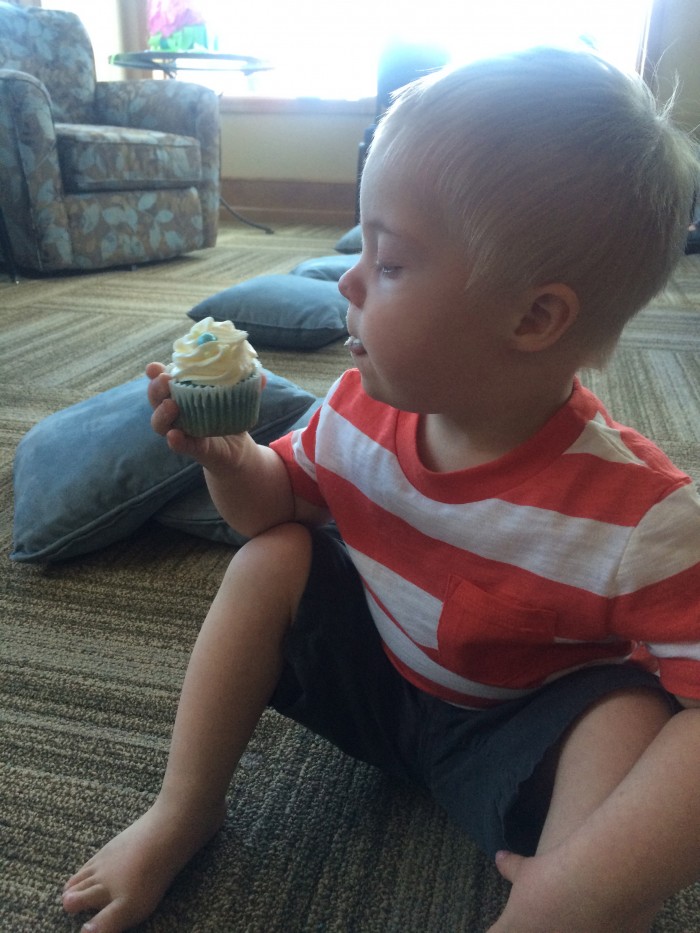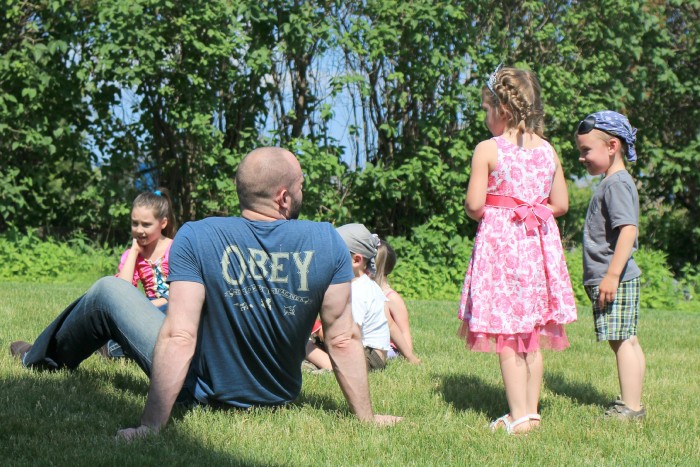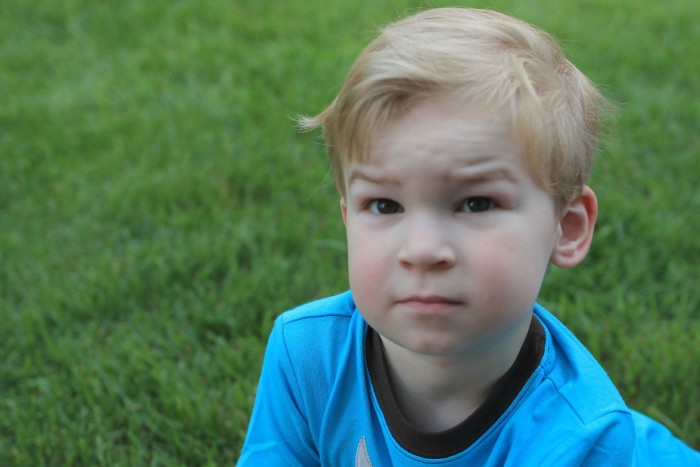 This is the pinata! The one I told you Ella and I were working on a few weeks before the party! Once the messy part was finished, she was all about decorating it. We cut the tissue paper together, glued it on together, and she did the entire face. It's a jellyfish! I loved seeing how proud of it she was. I'll admit that, near the end of creating this project, I had a small moment of self-discovery. I've made a change in one part of my parenting. I've always been a little bit of a perfectionist, particularly when it comes to decorating and party planning. Not to the point of being over the top, but enough that I wouldn't typically let Ella completely take control of a project. I've learned, however, that it is so worth the effort to let go if it means she gets to learn and problem solve and take pride in her own work. I didn't make the face pieces for her or select the colors or tell her just how to place each piece. I was happy to offer my thoughts when she asked, but she did most of the work. And this is what she created! I adored watching her show it off to her friends as they arrived at the party. I'm so glad I get to learn right along side my Ella.
Notice the pictures next to the pinata? Those are the beautiful cards the kids' friends brought in place of gifts. I'm so glad we went this route for the party. Of course the kids love gifts, which they received from their grandparents and cousins, but we were able to focus primarily on playing with friends at the party. I have a feeling this will be a trend we continue in the future.
So, I made the pinata and filled it with great surprises, but I hadn't quite thought about how we would actually hang it and break it. Pete to the rescue! With a broom handle and a long spool of twine we were in business. His most impressive idea, however, was to use the foam roller as the stick in place of a bat or tennis racket. Therefore, we had no broken windows! Boom! (I don't actually use the word 'boom' in regular conversation, but my husband does, and he totally would have used it right there. So, BOOM!)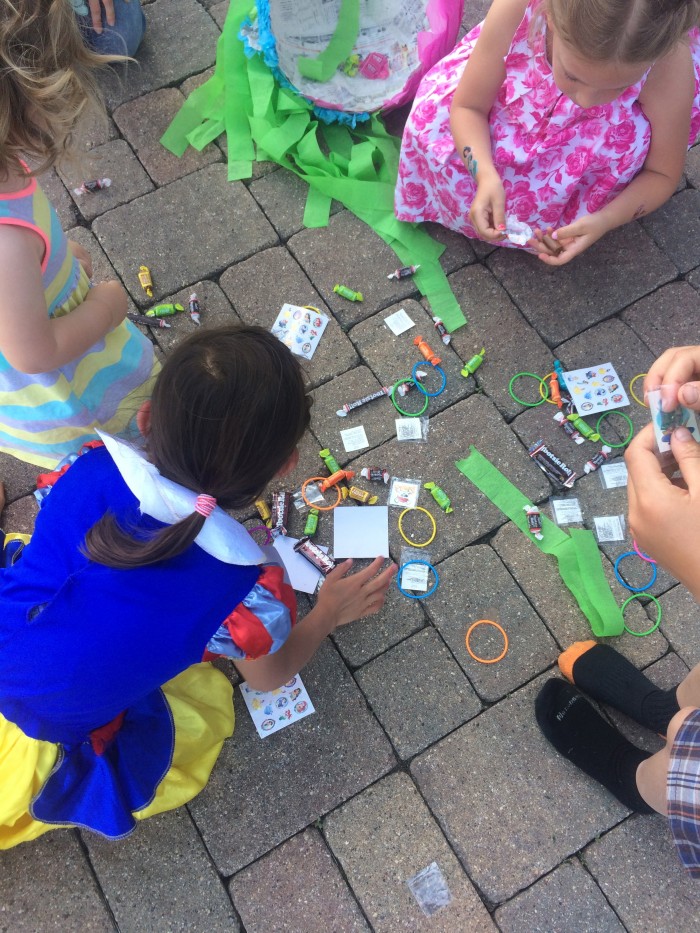 Thank you to all our friends who were able to join us as pirates, princesses, and mermaids! We loved having you celebrate with us!
And, well, Ella already has next year's party nearly planned. That's my girl!
          Target                                                                Hobby Lobby
eye patches                                                            paper lanterns
felt pirate hat
foam sword                                                                Michael's
tiny tiaras                                                              paper craft tubes (for telescopes)
princess tattoos                                                   foam crowns & pirate hate
princess stickers                                                  seashells
        Amazon                                                           Trader Joe's
pirate tattoos                                                         saltwater taffy (the best!)
vinyl anchors
       Pinterest
My Pirate & Mermaid Party Board
Oyster Pearl Cookies
Tiffany Punch Recipe
Free Mermaid Printables
Free Pirate Party Printables