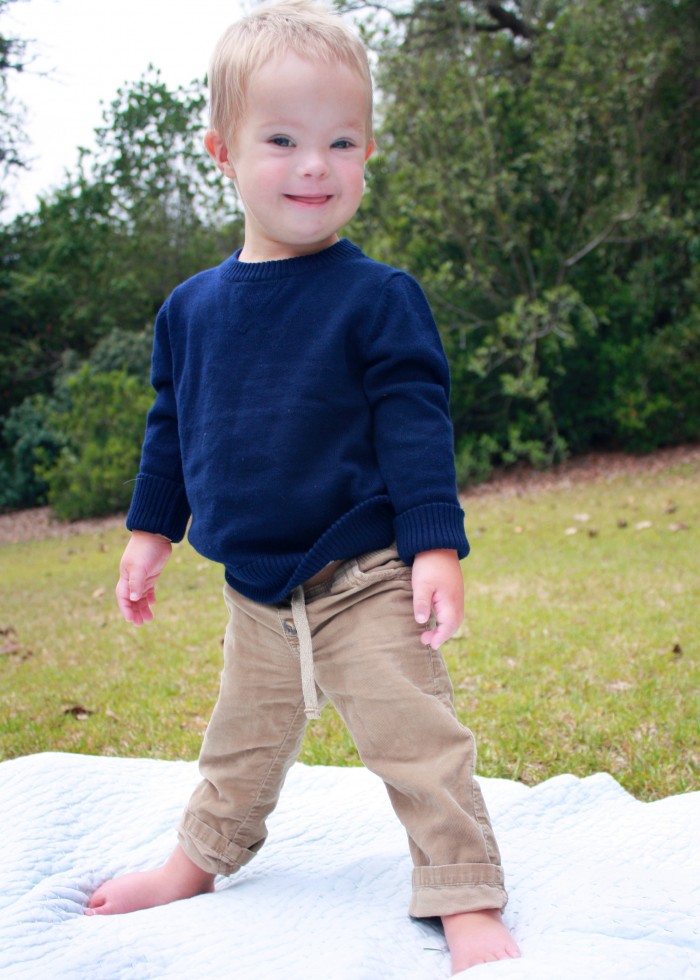 This is three-year-old Tanner, and today's post comes from his mama, Erin. Tanner is the third of three very handsome boys. You can follow their story on Instagram at @sappho42.
How/when did you find our your loved one had Down syndrome?
I had to go through fertility treatments to get pregnant with my first 2 sons.  It took a lot of time, money and effort.  So after our 2 older sons were born. A short time later,  I had not been feeling great, and visited the doctor.  Low, and behold when I visited the doctor, he made me take a pregnancy test before writing a prescription.  I laughed because getting pregnant on my own was impossible.  Well, I was pregnant.  I had a phenomenal pregnancy, and I thought I had take all of the tests.  Obviously, I did not.  I chalk it up to the fact that I had to do every test under the sun with the fertility treatments.
Tanner decided to arrive 2   1/2 weeks early.  When he was born, the doctor was concerned that he was too quiet and that he was floppy.  I just sat there praying that he would not do NICU time.  My second son was in the NICU. (I speak of it like prison!!!  But it is an amazing place for our babies if they need extra help.)  We still had no clue that he had Down syndrome.  Around 2 in the morning the nurse took him for his first bath, and never came back.  We fell asleep, only to wake up to an empty room.  The nurse then ushered us into the NICU and explained that he had low oxygen saturation levels….and it was probably due to his having Down syndrome.  Well, my husband nearly fainted and I just thought, Whatever, just get us out of the NICU.   They tested him and sure enough, our incredibly amazing son has Trisomy 21.
What were some of the emotions you had when you got the news?
Shock.  We cried a lot, but not because we were sad.  I think we cried because we really didn't know what else to do.  We worried.  But truly, we worried about the things that all parents worry about with any child…will he be ok?  will he find love?  will he be smart?  etc….Then, we got really excited because Tanner was going to teach us things that we didn't know about.  My husband said, he's going to be our fountain of youth, because we both believe that learning keeps us alive, and young!
The most wonderful part of knowing my loved one is….
We say that we are in a bubble because of Tanner.  A really cool bubble that slows life down a bit more than the outside world.  A bubble that teaches us that the outside world's timeline doesn't matter to us, but what does matter is the reaching of goals.  And what's really great about our bubble is that our family and friends get to be a part of it.  So instead of stressing about if Tanner is talking in full sentences yet (he's not), our family gets to celebrate with us that he is picking up words and signs so fast lately. Before having Tanner, I did not know that this alternate universe existed, and I am sad about that.  Tanner has really opened our eyes to the joy and wonder that this world is.  I love that he is teaching us way more than we will ever teach him.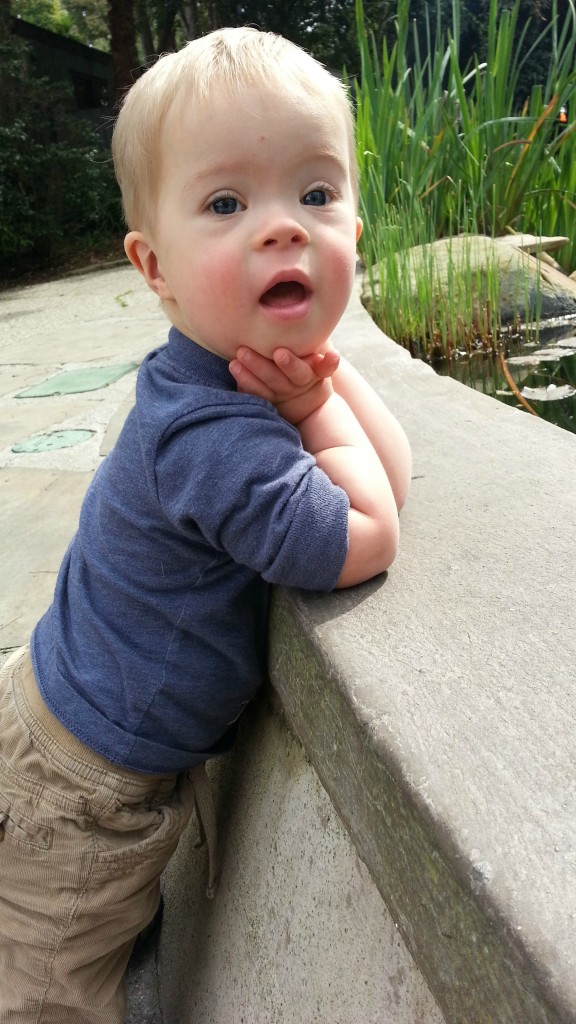 Click below to read all the stories from Down Syndrome Awareness Month!