WE'RE BACK! To the classroom…to fall…to the blog!! With the start of school comes the return of a bit more structure, quiet, and time to write! Things were quiet here on the blog for a good part of the summer, but now that school is back in session, so is the blog. Yay!
Jumping right to it, Miss Ella landed herself in second grade last Tuesday!  This year looks a bit different for her. As we're getting closer to our big move, we decided to send her to public school. We loved her Montessori school, where she's attended since she was three. With just a few months before Kenya, though, we thought this might be a good opportunity to be in a large school where she can experience what a different kind of education is like. Honestly, I was so nervous about this change. I prayed about it a whole lot and was worried it would just be too big a change for Ella. Pete and my sister kept reassuring me she would do beautifully. And they were right. She has loved it! Each day, we talk about what she ate for lunch in the cafeteria, the books she found in the big library, and what games she played during gym class. She even spent Saturday afternoon at a new friend's house. I'm incredibly thankful she was able to build her base for learning at the Montessori school, and I'm glad she'll be able to round that out a bit with a few months of public school. Homeschooling is up next, so you better believe I'm soaking in every moment of 'off you go to school' I can get.
We took her to the school a week before classes started. We weren't sure if anyone would even be in the building when we dropped by, but we did manage to find one teacher in the office. And guess what? That teacher turned out to be Ella's 2nd grade teacher! Thank you, God, for your amazing timing.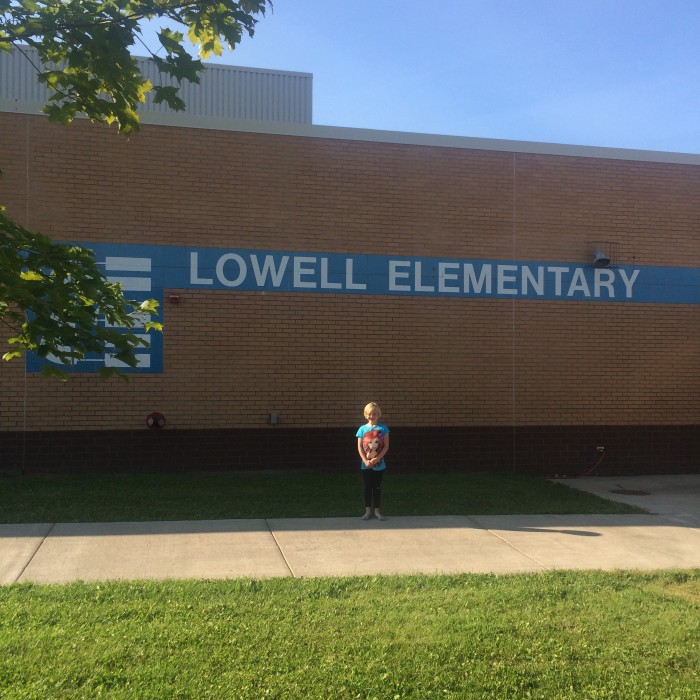 This is what happens when you suddenly realize your child needs school supplies for her new school. Target, I love you, but Walmart won in the last-minute-back-to-school shopping department. Target would have been able to provide for me had I only needed Trapper Keepers and Kleenex. (They still make Trapper Keepers?! My childhood dream come true! Though they are banned from Ella's school because they are way too loud to constantly open and close. Just Velcro doing its job.)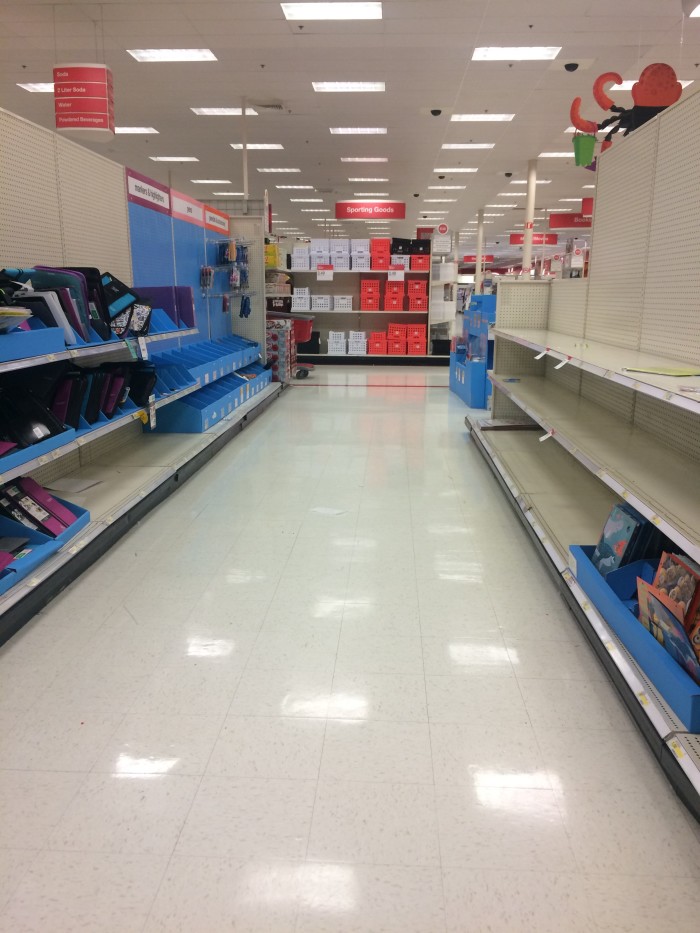 Ella put this on the day before school and told me she was ready.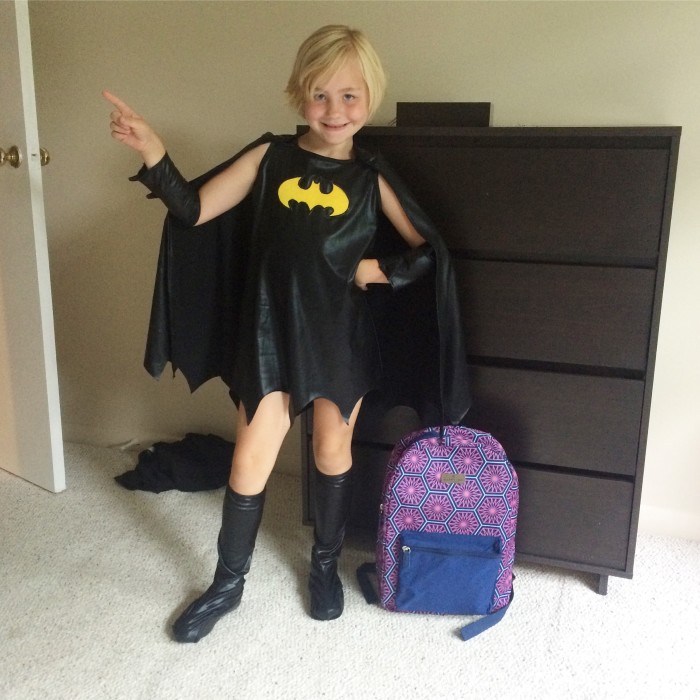 First day of school!!
Sam did not want to leave his sister's classroom. I don't blame him. I felt the same way. (Why yes, he was still in his jammies during drop off. This mom is getting used to the earlier start time.)
Sam wasn't sad for too long. After taking Ella to school, we went home, put on more presentable clothing, and swung over to his preschool for the open house. Was he excited when we arrived? I'll let you decide.
To say he loves his school is a slight understatement.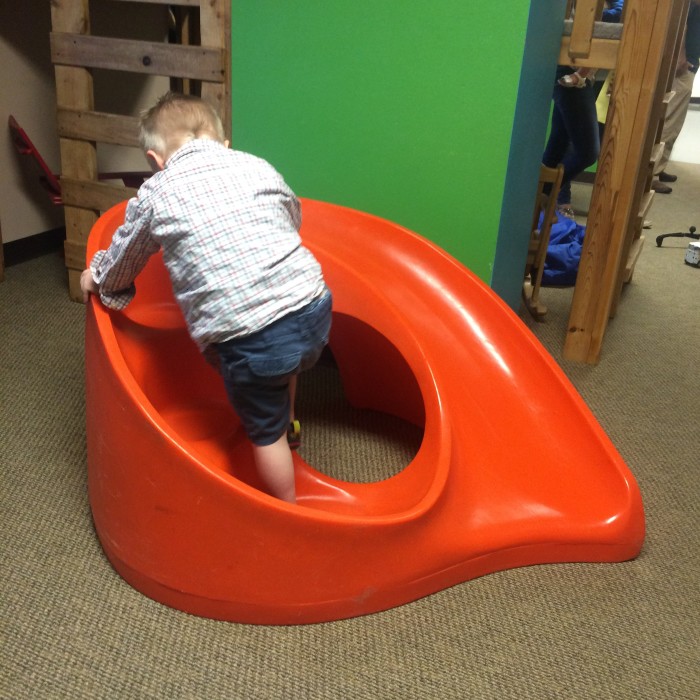 Later in the afternoon, we walked up to get Ella at school. We now live within seven tenths of a mile from school, so she's a walker. At least it helps me get my steps in everyday! And I'm thankful we likely won't still be in Minnesota when it gets really cold this winter. Who wants to walk half a mile to school when the air hurts your face?! No thank you. For now we're enjoying, though.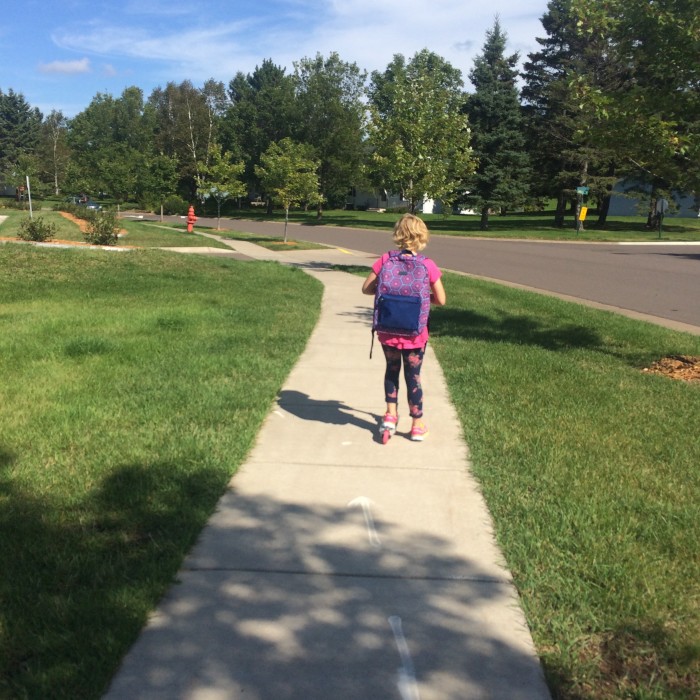 Sam's big day came on Friday. This year, he'll be there Monday, Wednesday, Friday and will stay through the end of lunch. Last year he was there just two days a week and came home before lunch. He's growing up!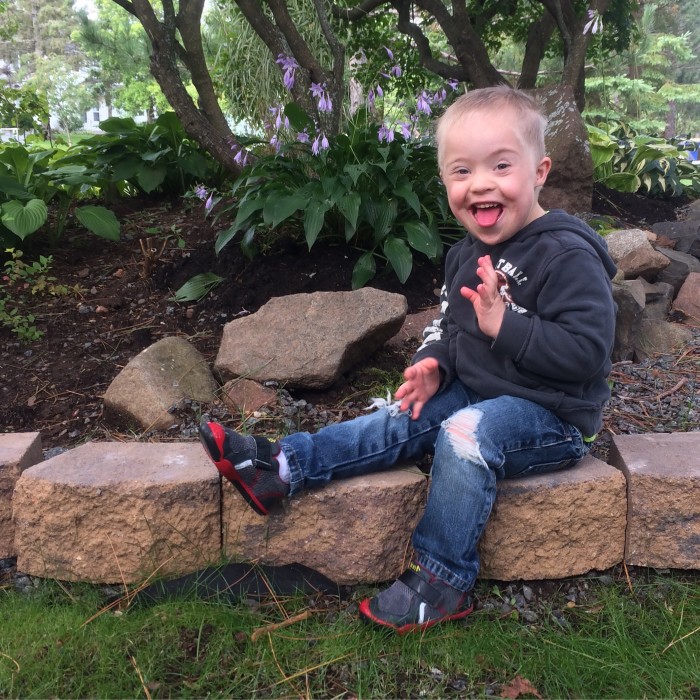 Sam loves the kitchen and babies at school.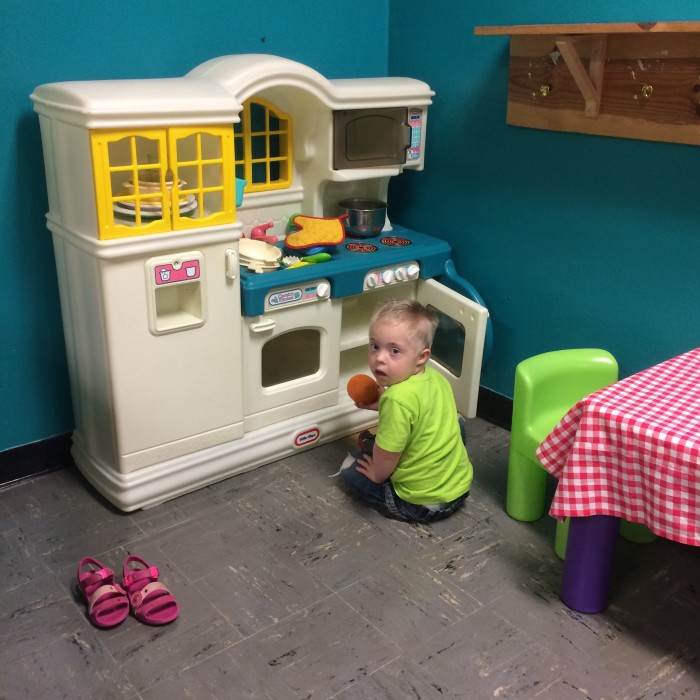 He also remembered right where this table was, though it was completely covered when we arrived. He pushed the cover onto the floor and got right to work.
He's in the green group this year, hence his green shirt. (Sorry, Uncle Adam, it's John Deere and you work for Case. Had he been in the red group again, a Case shirt would have been perfect.)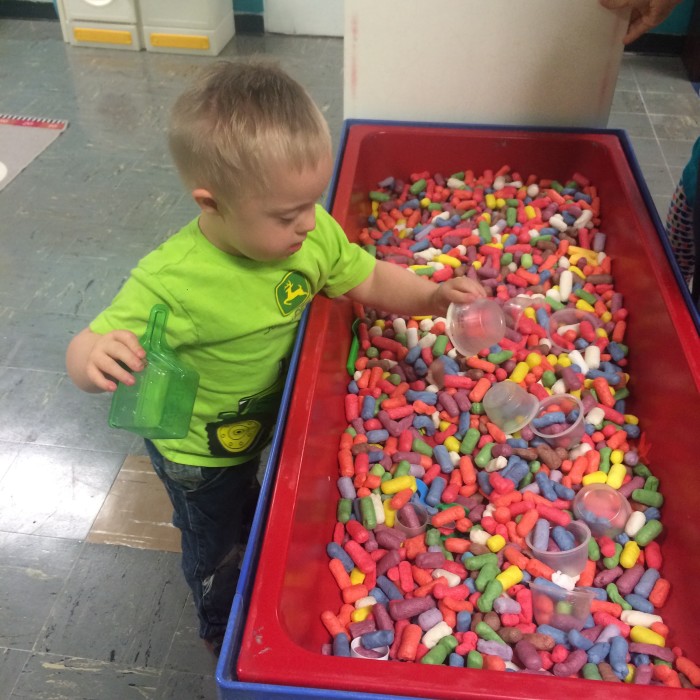 This guy cruises with a walker! I love seeing him be so independent. Sadly, though, this is his last week with it in the classroom. Sam has yet to walk on his own but has the strength and balance to do it. We've decided to remove anything that might be holding him back from stepping out – literally – on his own. I'm quite sure once he realizes he can walk, he'll be chasing the kids in his class. He's ready!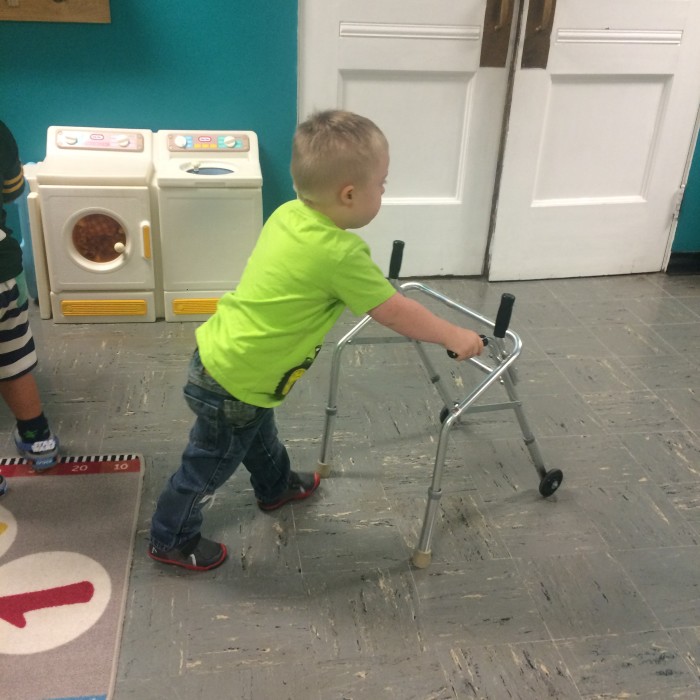 This beautiful girl told me she loved her first week in her new elementary school, and that makes this mama's heart so happy. I had no idea how difficult parenting decisions could be until we had to start making them. Could what I do change the rest of her life? Yes, it surely could. But I have to remind myself that I am not pulling decisions out of a hat. When we pray and ask for God's guidance and we seek the wisdom of those who have gone before us, I believe God blesses our choices. And that makes the hard decisions a bit easier to make.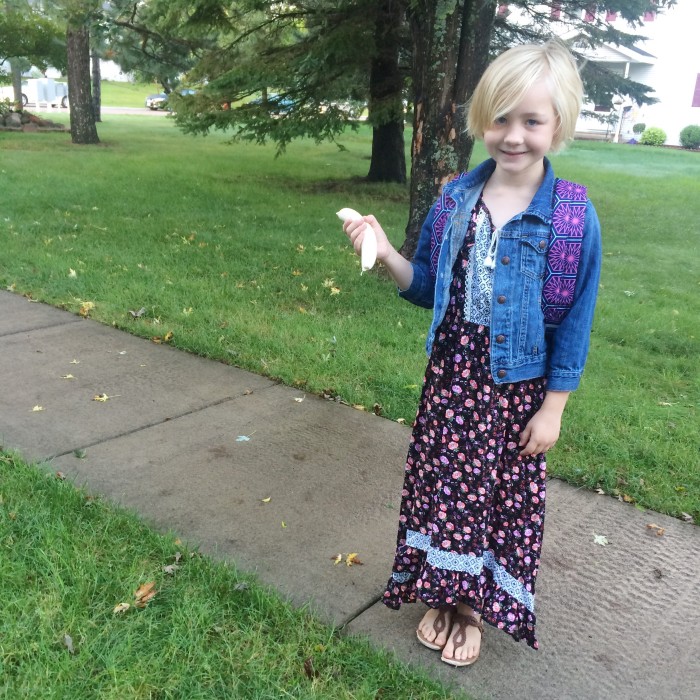 So we're into a new school year! We think the kids will continue in their current schools until Christmas when we'll head to Colorado for a month of training and (hopefully!) leave for Kenya the beginning of February. Please continue to pray with us on our journey!
---
Update on Sam's ears: Last Wednesday, Sam had a CT on his ears to check for growths that we first discovered in July. We haven't heard the CT results yet, but his doctor will be back in the office tomorrow. We'll post results as soon as we can. Thank you for your prayers!
Save
Save