We have a preschooler! I still have very mixed feelings about this whole deal, but Sam's excitement when we stepped on the bus for the first time last Friday was so very good for my mama heart.
Ella was incredibly excited for Little Brother to experience his own first day of school. Weeks before, I let her pick which backpack she thought Sam would like best. Then we had his name embroidered on it, just as we did for her first day of preschool three years ago. We tried to capture a few photos of the two of them together, but this was the best I could get. Cute kids, awful lighting. I didn't allow enough time for us to take them outside before she jumped on her bus. Good heavens, I adore these two together!
After Big Sister was off to school, I tried taking a few photos of Sammy man out on the deck, but he clearly just wouldn't have it. In fact, he was so fussy I was worried he wasn't going to want to go to school! That turned out to be far from what actually happened, though.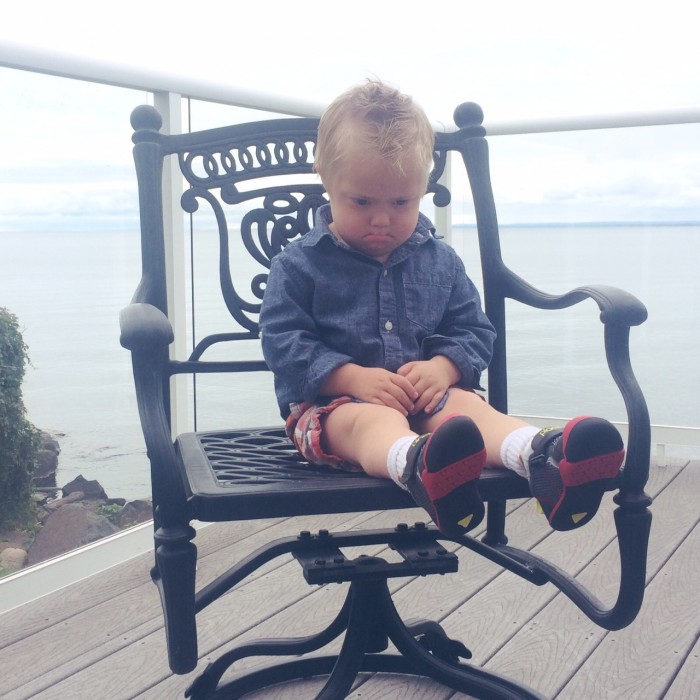 Honestly, when we stepped out to the street and saw an enormous yellow school bus, I had to take a moment. I had mentally prepared myself to put him into a van, as I had been told would be the case. Getting him on a full-size bus seemed a far bigger deal. I was incredibly thankful to have Pete with me for the morning, as my emotions would have been a little shaky otherwise.
We took our buddy onto the bus, met his driver and his bus aid, and got him strapped in.
I could not have asked for more lovely people to accompany him to and from school. We signed our I love yous, blew kisses, and watched him head off on his first big day! So many emotions, but mostly I was bursting with pride. My boy was doing it!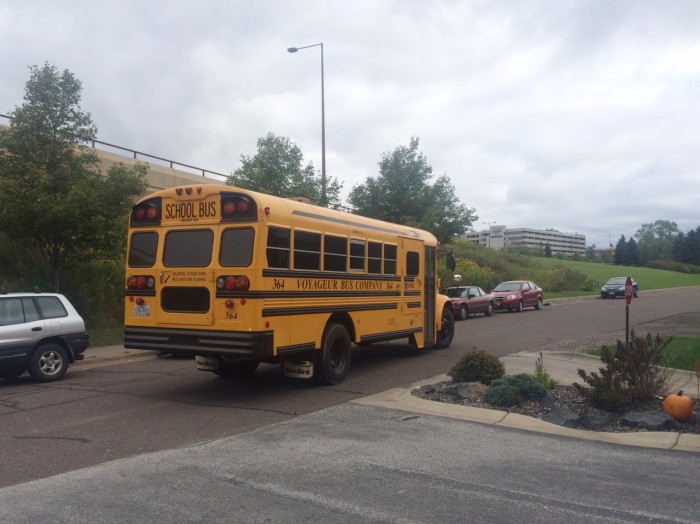 The bus was met at his school by Ms Brenda, the teacher Sam has been working with through the school district since the same month he first arrived home from the hospital. I was so happy to have her texts throughout the morning, including this sweet photo of Sam sitting up at the table working with clay.
We're so very thankful for our school district and all the services they offer. They helped us arrange for Sam to a typical preschool just up the hill from us two days a week. Because of his diagnosis, they also provide bus pick-up and drop-off and they have one of his therapists (PT, OT, speech) at the school with him each day. They work with Sam in his learning environment and help his teachers with any necessary modifications. What a privilege it is for Sam to have this opportunity before we leave next summer! He'll be soaking in social experiences that he wouldn't have staying home with me. I certainly look forward to molding is education at home in Kenya in the future, but this is a beautiful fit for us at this time. Just imagine everything our sweet Samuel will learn this school year!