Meet two-year-old Leo! This handsome guy is here today to help us celebrate day 20 of Down Syndrome Awareness Month. You can find his mama, Hillary on Instagram and Twitter as @hillaryschu and his dad, Michael, on Instagram as @goodbeerhunting and Twitter as @mpkiser.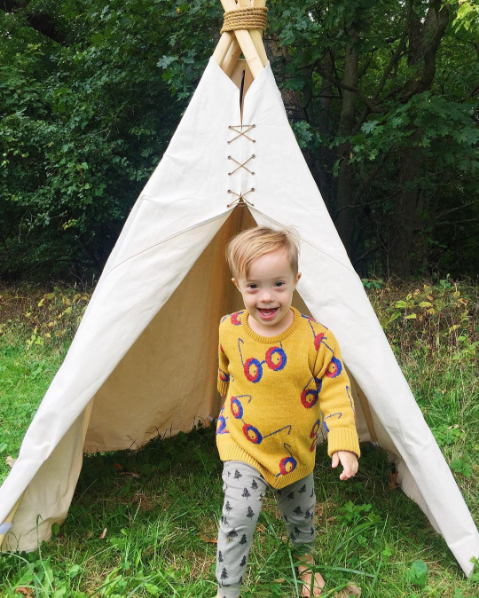 What are some things Leo thoroughly enjoy doing?
Leo loves to watch tv, play apps on the phone, and read books. He loves to run around the park, kick balls, and chase people. He likes to dance and play jokes on people. He loves to blow kisses and give high fives.
What are his favorite movies, games, or books?
Leo loves books—his favorites change often. He's currently really into "The Book With No Pictures," "Along a Long Road," and "Pigeon Wants a Puppy." His favorite TV shows are Curious George and Sarah and Duck (and he likes Mother Goose Club on YouTube). Leo likes pretty much all games. Right now we are playing My Very First Games – First Orchard and Thinkfun's Roll and Play Board Game—games where he has to take turns and follow simple directions. He has a pretty long attention span for a toddler.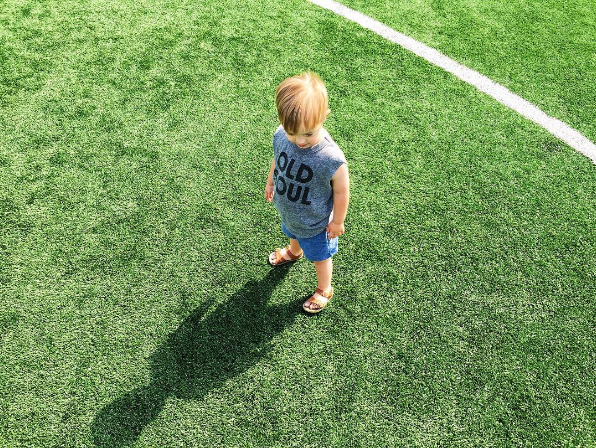 What are a few things Leo is really good at?
Leo is great at matching and puzzles. He's a good mimic and we're working on his ABCs (he knows them just can't quite say them all yet). He can identify colors, name all of his family members, and feed himself. He's done a little modeling and he's really good at it. He follows direction really well. He also does the best frog impression that you've ever heard.
What is the most wonderful part of knowing them?
Everyone loves Leo—joy just pours out of him. From the minute he was born, people have been drawn to him. Strangers smile at him, the girls at the grocery store fawn over him, everywhere we go, someone stops to talk to him. It has always felt like he was important—bound for something great—and I love just being near him, let alone helping to shape the man he'll become.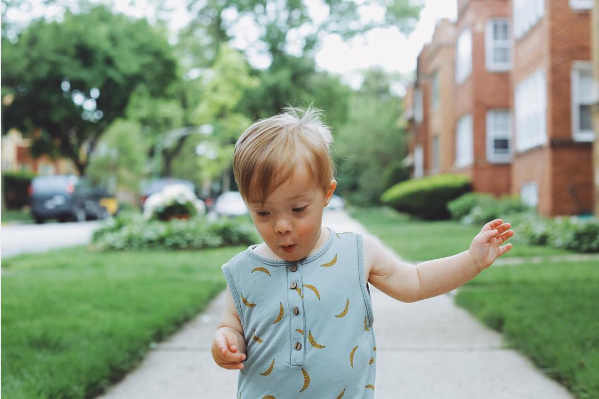 What is something you don't think many people know about Down syndrome?
When I first found out in utero that Leo had Down syndrome, I was worried that he wouldn't look like me or my husband. That he would look like "Down syndrome"—whatever I thought that was. But Leo looks JUST LIKE ME. Looking at photos of other parents and their kiddos with Ds, you can always see the resemblance.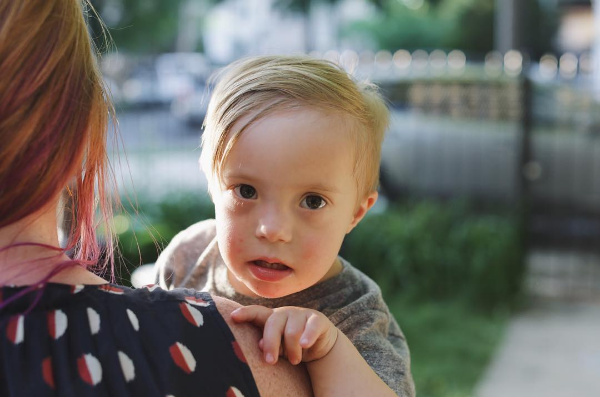 Check back tomorrow as we continue celebrating Down Syndrome Awareness Month or click below to read all of our previous posts.
Save