Welcome to day six of Down Syndrome Awareness Month! Today we're celebrating with two-and-a-half year-old Eli and his mama Michelle. I first connected with Michelle on Instagram when Eli was a wee little guy and she had just started er online shop Littlest Warrior Apparel. The shop works to 'spread joy + awareness + inclusion one rad tee at a time," and it totally is! If you follow The Mango Memoirs on Instagram, you've likely seen pictures of Pete and Sam wearing shirts from their shop (see the photo at the end of this post).  You can find Michelle on Instagram as @meeshellphoto and @littlest_warrior  and at her website  Michelle Sullivan Photography.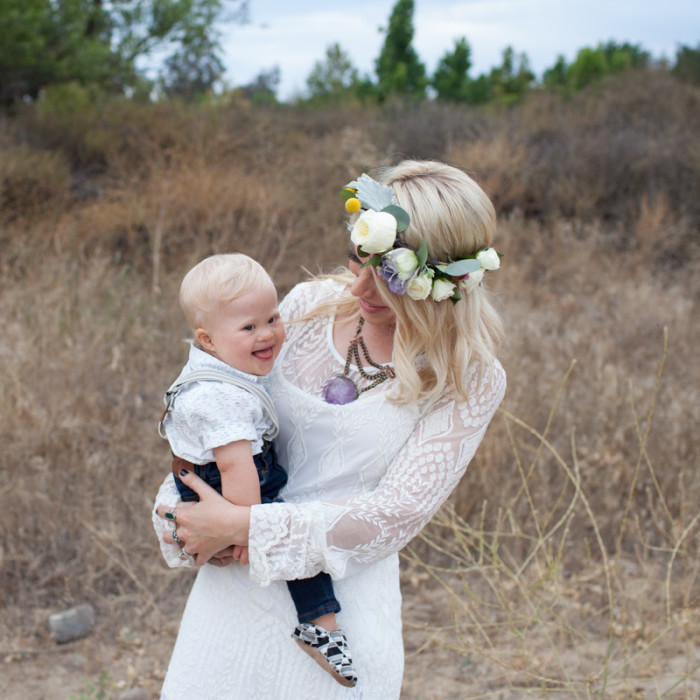 What are a few things Eli thoroughly enjoys doing?
Eli loves to sing. He has about 10 favorite songs and he'll ask me to sing them by signing. If he wants to sing Old MacDonald he'll sign 'sing' and 'horse' and say "neigh neigh" or sign 'sheep' and say "baa baa." If he wants to sing If You're Happy and You Know it, he'll sign 'sing' and then clap his hands. We have so much fun singing together. Eli loves music. He especially loves Beastie Boys – haha! He gets so excited and dances by scooting in a circle and signing 'dance.'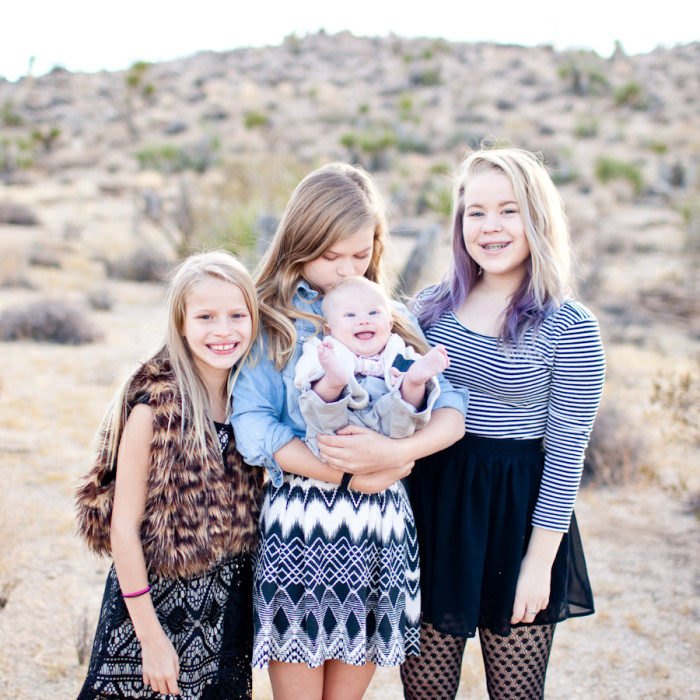 What has he taught his siblings?
Because of Eli, his sisters Daphne, Gretta and Roxanne have fallen in love with people with special needs. Daphne has volunteered at RadCamp and Capernum (Younglife's Special Need's division) and now wants to be a special ed teacher for high school students. Gretta is currently taking sign language classes and hopes to incorporate sign language into a career. We are all better people because of Eli. He's like a gift that keeps on giving and we are so grateful for everything he's taught us so far.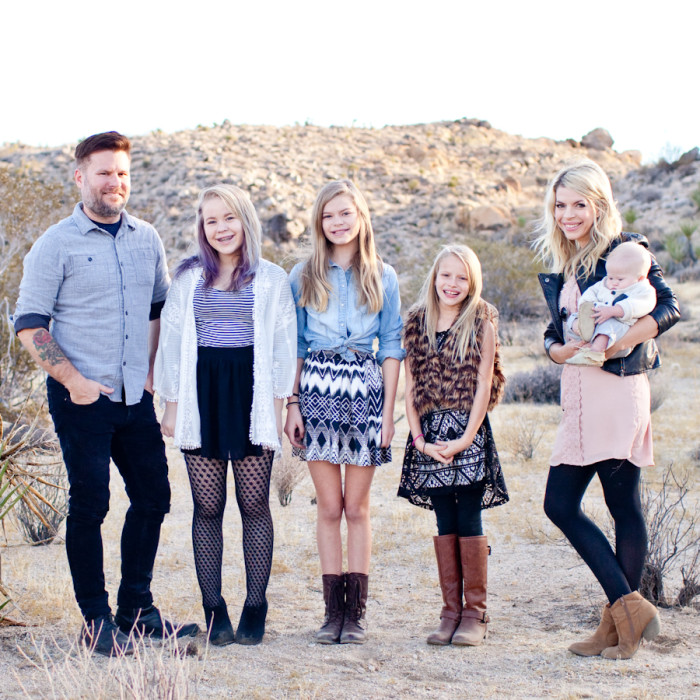 What is something you don't think many people know about Down syndrome?
Before I had Eli I didn't know much about people with Down syndrome, and I wish I could have experienced the joy they bring much earlier in life. My hope is that no one ever feels sorry for us, we are having a blast! The friendships we've made, the way we've grown as people, our lives are so much better with Eli. He really has enhanced our lives.
Above, Eli is sporting one of the awesome designs from Littlest Warrior Apparel, which has shirts in baby sizes up to adult. Below, Sam is wearing his "Holland Tour Guide" tee. Curious about what that means? Check out this post.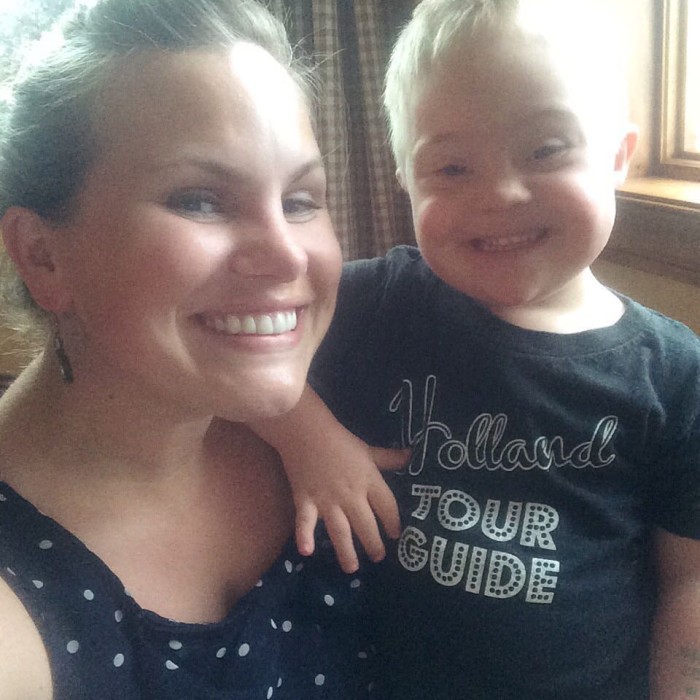 Check back tomorrow as we continue celebrating Down Syndrome Awareness Month or click below to read all of our previous posts.
Save
Save
Save
Save
Save
Save
Save