Do you remember this handsome fella from our month of celebrating last year? He was itty bitty than, but Charlie is now a strapping 19 months old and has clearly just become more adorable every day in the last year. Alissa, with your girls included, how on earth do you handle all the cuteness in your house? Friends, Alissa and her Charlie are joining us to celebrate day 22 of Down Syndrome Awareness Month today! You can follow them on Instagram at @deerpathponderings.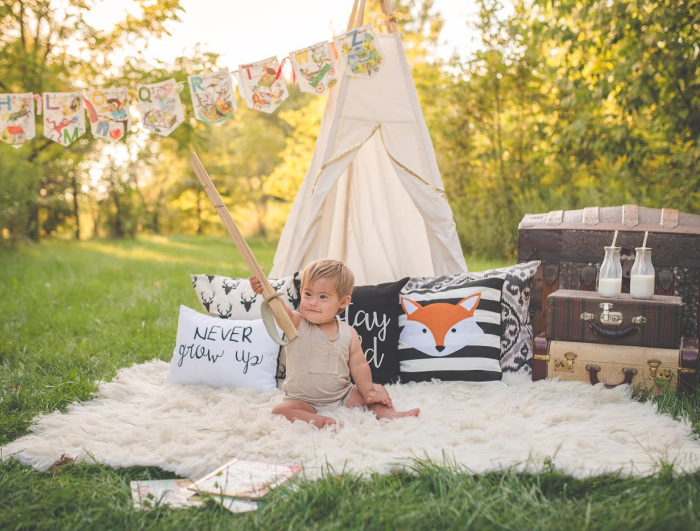 What has Charlie taught his siblings?  What have they taught him?
In the short time Charlie has been in our family he has taught us many things.  Charlie has taught his older sisters that people with Down syndrome can do anything.  I just love how my daughters aren't aware of the misconceptions that people have about those with Down syndrome.  They often wonder what Charlie's job will be when he's older and how many kids he will have.  It's encouraging to me to see that they don't put limits on him and I shouldn't either!  Charlie has taught his older sisters the joy of having a little brother.  Someone who loves cars, eating grass, and getting dirty.  I am confident that they will become better people for having Charlie as their little brother.  Charlie's older sisters have taught him how to say "more", climb the stairs, and be a part of our family.  They love reading to him, playing violin for him, and helping him walk.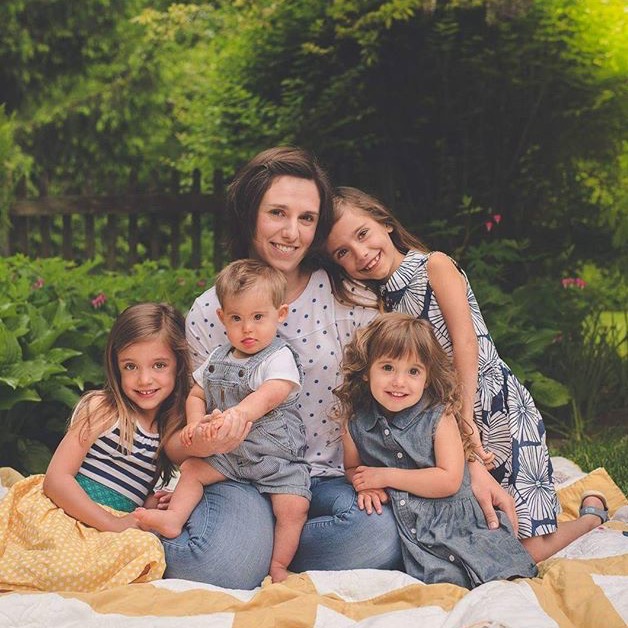 What are a few things that they are really good at?
Charlie is a good eater!  He has been my least picky kid when it comes to food.  He has also learned the sign for "more" lately and uses it often.  So far, he thinks it only applies to food!  Charlie is good at climbing the stairs.  Lately, he climbs them so stealthily that I don't even know it til he makes it to the top.  Charlie is great at pushing his toy cart.  He's getting more confidence and strength to help him to walk.  He's already great at the bear crawl and very fast at it too!
What is the most wonderful part of knowing Charlie?  I just love how Charlie makes people smile.  He is so full of joy that it rubs off on the people he meets.  Another wonderful part of knowing Charlie is the fact that God gave him to us for a reason.  It's exciting to think about how God will use him to impact the world, including us, his family!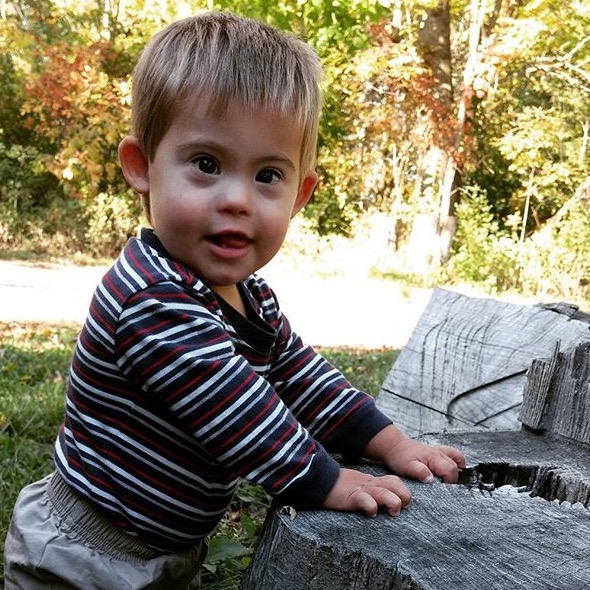 Check back tomorrow as we continue celebrating Down Syndrome Awareness Month or click below to read all of our previous posts.
Save