It was just one month ago that we jumped back into homeschool, but this time things look quite different. We really only got a small taste for it back in Duluth when we started in February. I'm so glad we started a little while before moving, since it gave us an idea of what might or might not work for us here in Kenya.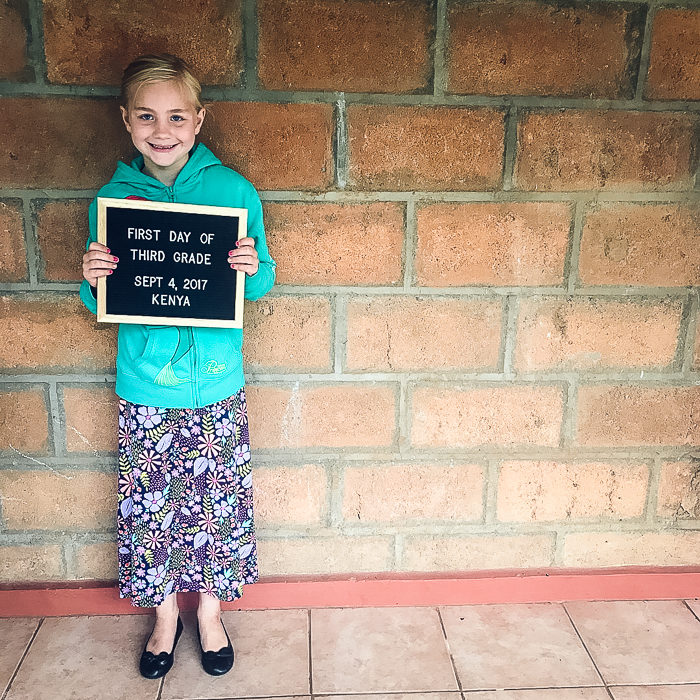 I ordered an entire 3rd grade curriculum set for Ella but learned just a few days before flying here that she would be able to participate in a 3rd grade co-op. I returned most of what I had ordered and ordered new materials once we arrived.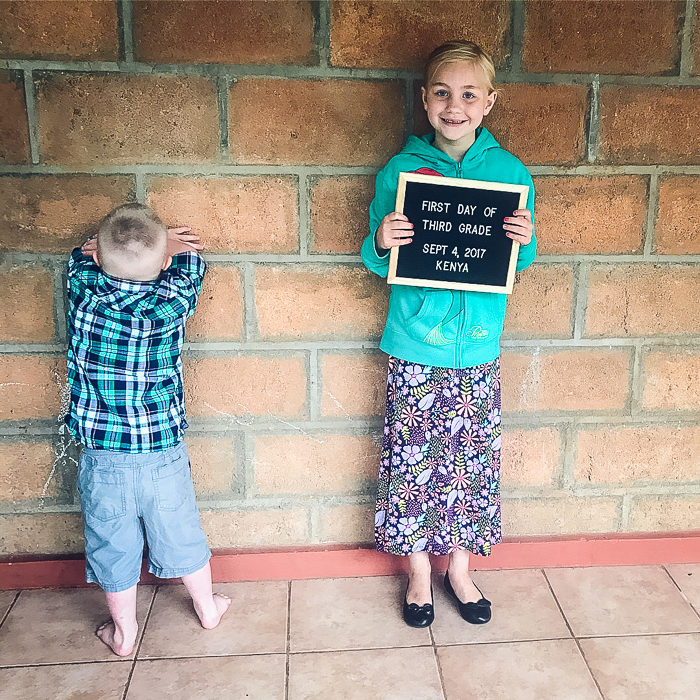 I sure tried to get a good picture of both kids on their first morning of school, but Sam just wouldn't have it.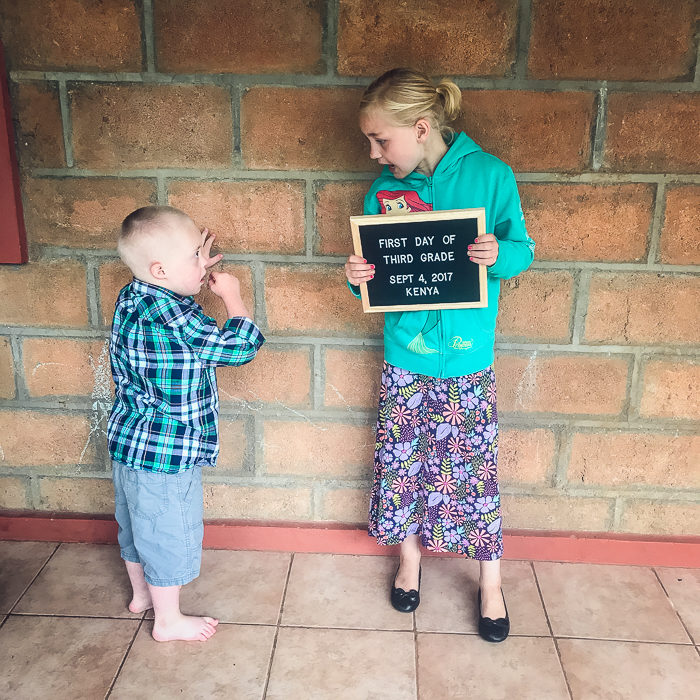 After Ella went off to the little school room behind our house, I was able to snap a few photos of Sam.
I still can't believe this boy is in kindergarten!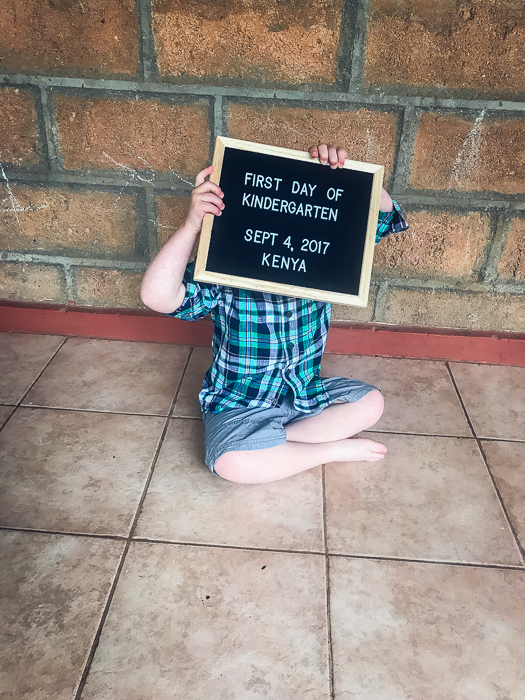 We had a good first month of school. Sam and I work together for about 60 minutes four mornings a week.
I created units that are each two weeks long. We focus on a theme for each unit (colors, body, clothing) and tie in all kinds of hands-on activities and speech practice.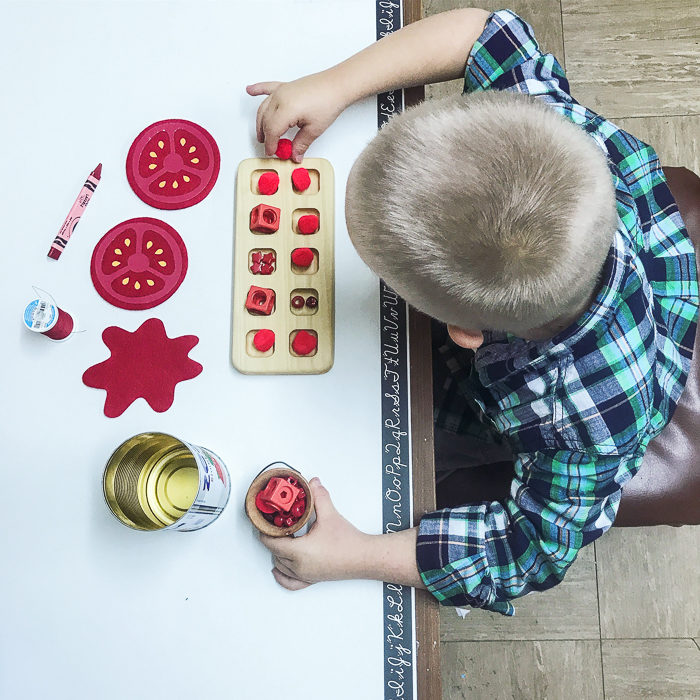 We also spend about fifteen minutes each morning using a speech app called See & Learn from Down Syndrome Education International. It's the first app Sam has tried. Sometimes he likes and and sometimes he doesn't. He enjoys repeating words but doesn't want to do many of the activities. I may end up ordering the physical flash cards instead of continuing to progress with the app.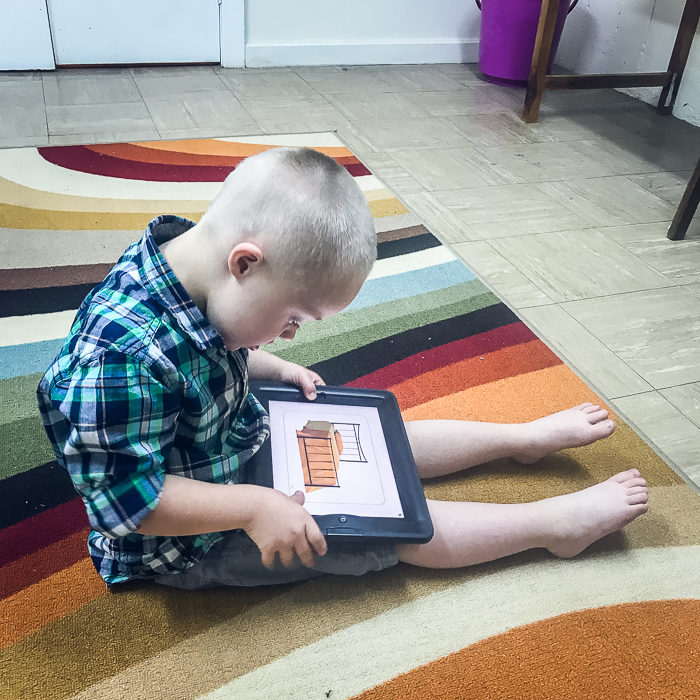 On the first day of school, all the school families gathered in the field next to our house for a picnic. Sam loved it!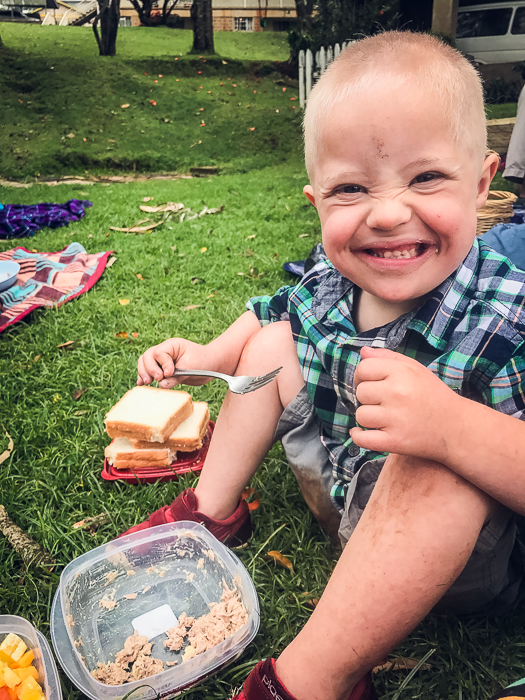 Look at all these missionary kids! They are all the kids in school, preschool and older. All the high school age kids attend Rift Valley Academy, an awesome boarding school just a couple hours from us.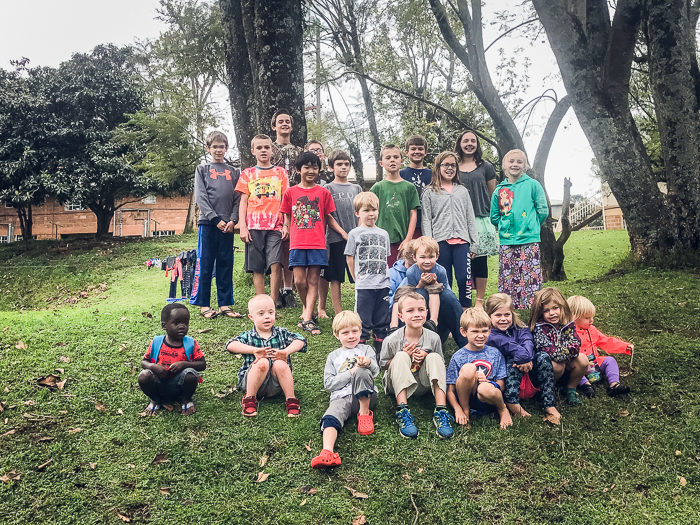 Ella's third grade class.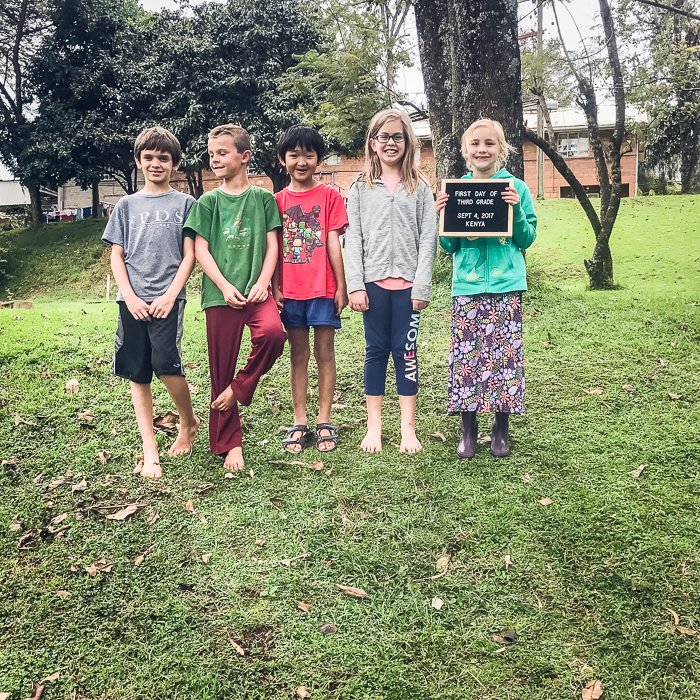 Jess and I taught 3rd grade history and literature together through most of September.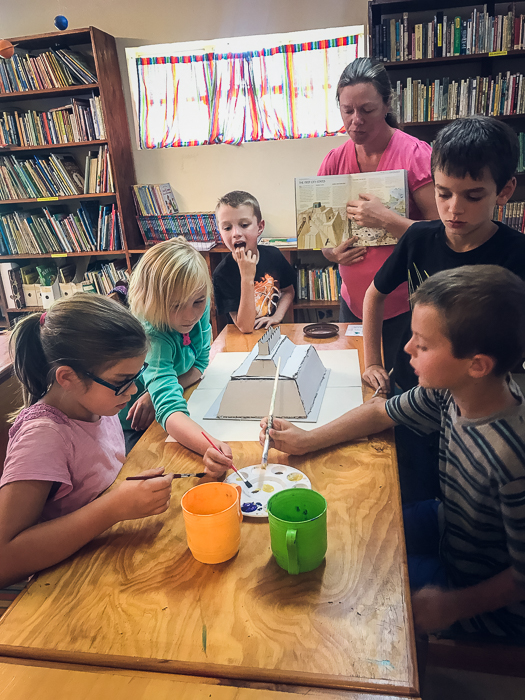 At the end of the month a teacher came to fill our places! Miss Grace will be at Tenwek until June specifically to teach 3rd and 4th grade along with a few other classes. These are some of the books they'll be going through.
Ella is thrilled I'm not in her classroom anymore. She doesn't seem to mind having me teach at home, but she wants me to stay there when she's with her classmates.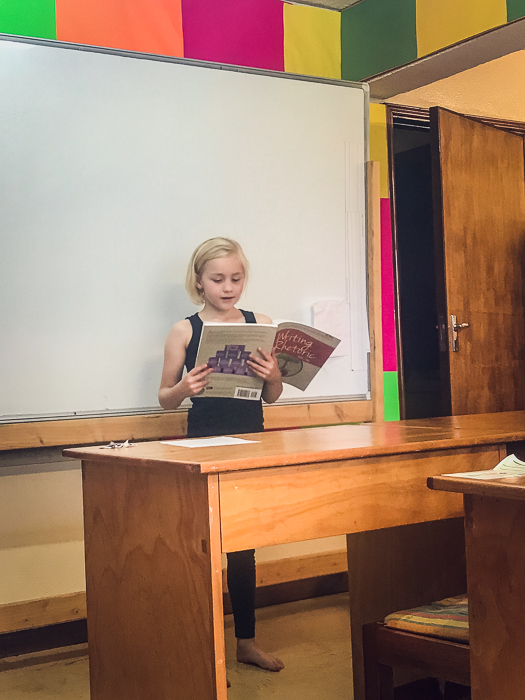 This is the little schoolroom. Isn't it perfect? The entire right side of the room is filled with shelves and shelves of curriculum in every subject and teaching materials from past years. I've been helping get it organized so everything is accessible and can be used well. The resources are really impressive!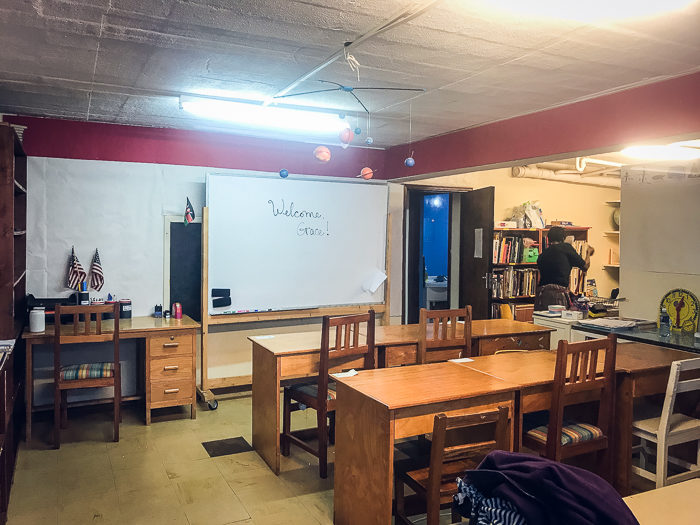 For two hours before Ella goes to school each morning, we sit together at our table on the porch for what we've affectionately named 'table time.' Sam plays or colors with us while Ella and I work through math, spelling, reading, and any homework she has. I've come to love this time. It's what gets me happily out of bed in the morning after Pete heads to the hospital.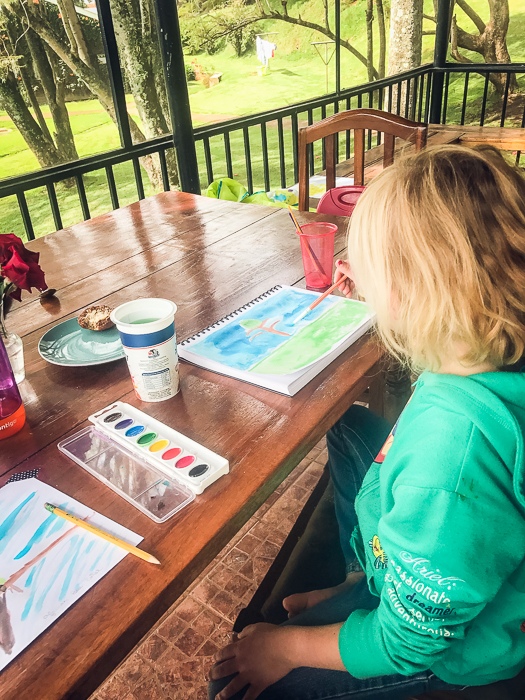 In the last month, I've been learning a lot about what works for us and what doesn't as far as homeschooling. We started the school year in our basement laundry/workout/storage room that I had also set up for school, but we quickly realized it would be a far better fit for us to be out on the porch. Fresh air and natural light is so lovely. While I read sections of Prince Caspian, George Muller, Shel Silverstein or How to Care for Your Backyard Chickens, Ella does small crafts, drawings, or paintings. We feel like we're settling into our routine, and it's wonderful.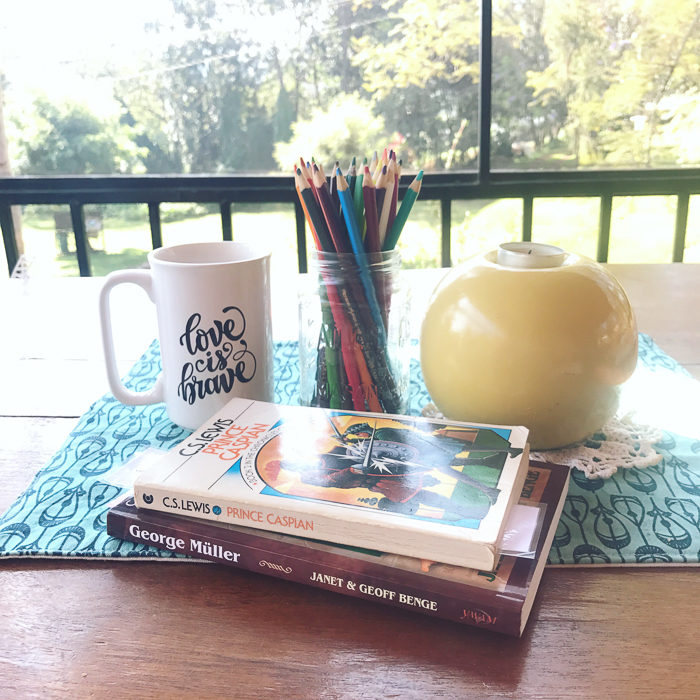 I'm still working through and tweaking what Sam and I do for school. It will look a little different in the weeks to come. He's getting tired of our time together. This is just the beginning of our journey teaching Sam. I'm looking forward to finding a groove and discovering how he learns best.
Do you have experience with homeschool? What has been your favorite or most memorable thing about it? I'd love to hear in the comments!