I have been saving this post for weeks, wanting to publish it right at the end of the month for this reason: I am incredibly in love with what Rebecca is doing in Africa. I pray that Jesus will allow me to be a part of something similar to The Treasured Ones when we get to Kenya next fall. I first came across Rebecca's Instagram feed maybe about a year ago and instantly fell in love with the obvious love for Jesus she has as she works to bring hope and a future to children with special needs in Ghana. My heart ached and I prayed fervently in the weeks Rebecca was able to love on Justice this past summer, until he went to be with Jesus, healthy and whole. I strongly encourage you to follow Rebecca on Instagram at @kuntzr and then head over to her blog to read about the incredible things God is doing through her in West Africa.
How did baby Justice come into your life?
I have lived in Ghana, West Africa for the last 4 years where I am the founder/director of a ministry called The Treasured Ones. We have work with children with special needs, alongside their families through wheelchair outreaches, medical sponsorship, family preservation initiatives, and short/long term foster care. In July 2015 I received a call from a partner organization that had a child in their care that they wanted to transfer to The Treasured Ones. The child's name was Justice, 3 months old, possible diagnosis of down syndrome, abandoned on the street shortly after birth, having a very hard time breathing, and extremely high fevers. My response was "so when can you bring him to me?" 24 hours later, Justice was brought to my home from 9 hours away. The minute I laid eyes on him, I knew he was dying. I jumped into the car with him and we sped to our town's children's hospital. Upon arrival he was admitted directly to the high dependency unit as doctors and nurses rushed around him. Justice spent 10 days fighting for his life through multiple rounds of pneumonia, sepsis, infections, and heart, kidney, and liver failure. We received a confirmed diagnosis of down syndrome (based on his physical features) along with blindness, and severe brain trauma. After an echo, we were given the most devastating news…Baby J had two major heart defects. Neither of which could be repaired in Ghana due to the lack of medical facilities, trained surgeons, and how small and fragile Justice was. Justice was strong enough to be discharged from the hospital and was finally welcomed into our home. He brought so much joy and laughter to our little family. Our days with Justice were filled with intense medical care and monitoring, but it brought a new level of togetherness to our household. We knew Justice's condition was terminal, but begged God to give us months or even years with him. Baby J was in our care for 24 days before Jesus called him Home eternally. His passing was extremely difficult, yet filled with peace. Losing a child is unimaginable in every way.
For more photos and to read Baby J's story, see Rebecca's post Joy Comes in the Mourning.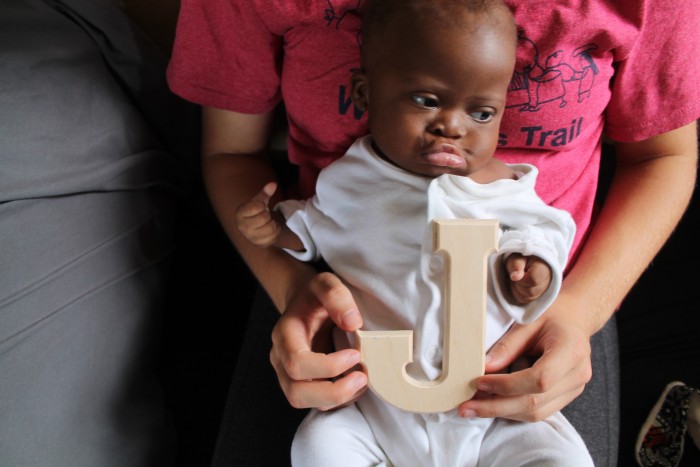 Tell us a little about the work you're doing in West Africa.

In Ghanaian culture, children with special needs are many times said to be "cursed." People believe that a "god of the sea" implants a child with special needs into a mother's womb due to a mistake or wrongdoing. They are given a child with special needs so they are burdened physically, financially, and emotionally. Many special needs children are abandoned, neglected, and even killed. The Treasured Ones exists to bring the love of Jesus to children with special needs, alongside their families. We want to show Ghana, and the world, that these children are not cursed, wicked or a burden, but rather a blessing straight from God and should be welcomed as full members of society. We have programs that encourage family preservation to help equip and empower families to care for their children, without ever having to think about abandoning them due to financial stress. We also have short/long term foster children who have been abandoned or needed to be removed from their home. It is our hopes that Ghanaians will see our initiatives and begin to embrace children with special needs in churches, schools, and communities. I want everyone, in Ghana and America, to know that children with Down syndrome and other special needs are perfect in the eyes of God.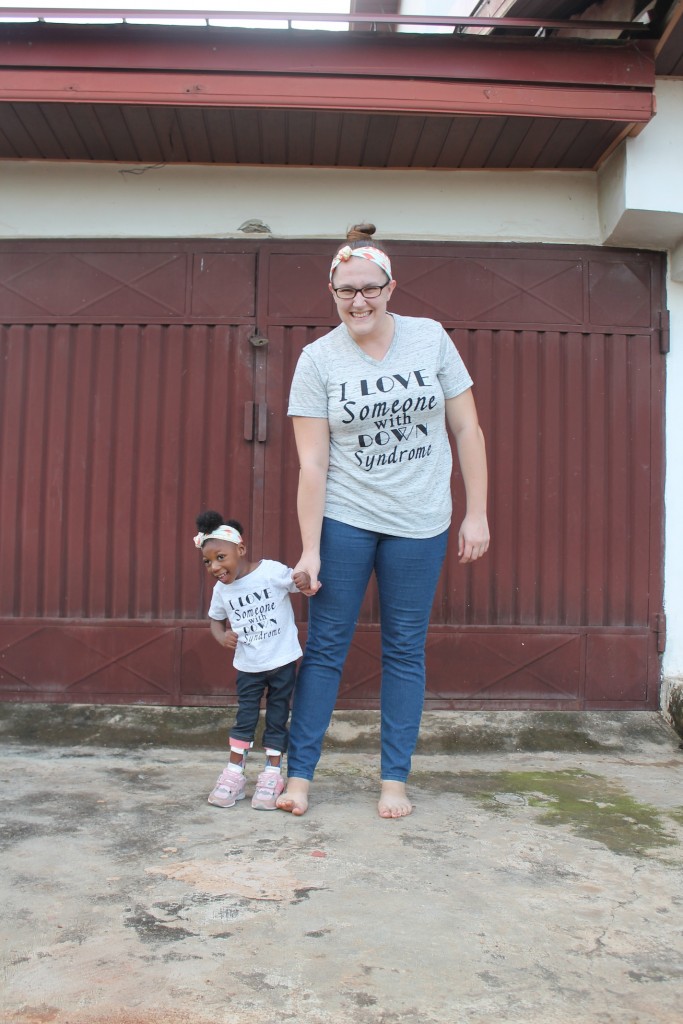 How beautiful is this pair? This is Rebecca with her daughter, Ellie Grace! Click here to read more!
 Click below to read all the stories from Down Syndrome Awareness Month!