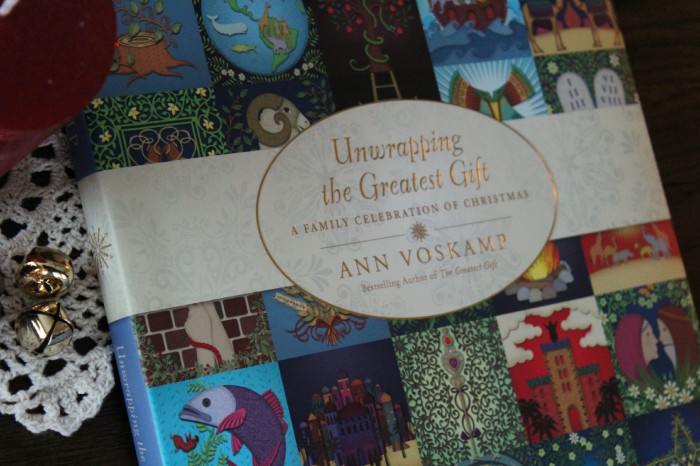 We're in the midst of Advent season, and in our house, that equals a couple things. First, Ella has a little chocolate advent calendar that she opens every morning. It's supposed to serve as a countdown to Christmas, with a wee piece of chocolate behind every paper flap, but I made the mistake of showing it to her before Advent actually began, meaning we are a few days ahead. I think today she opened number 15. We may have a problem when we get to the last piece of chocolate and it's not yet Christmas.
Second, I like to take time with the kids to do some kind of Advent reading every night. That's the good Lutheran girl in me, I suppose. Last year we found simple readings on Pinterest. Then, last month, I saw someone post a photo of Ann Voskamp's book Unwrapping the Greatest Gift on Instagram and decided to order it for our family. We've been loving it! It's a beautifully illustrated, hardcover book with scripture, a story, and family questions and activity ideas for each day of Advent.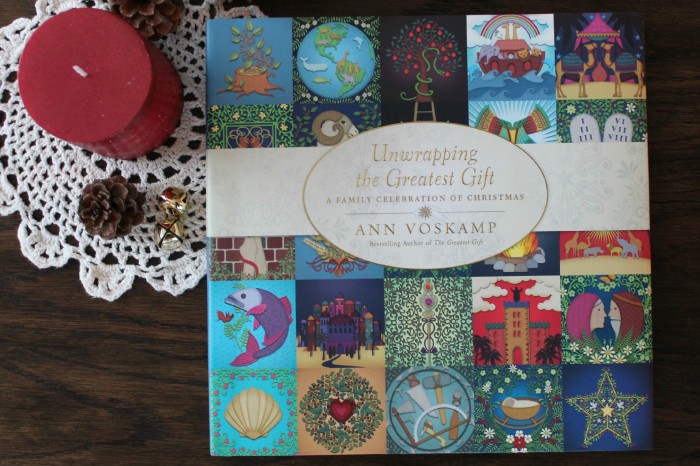 We would love to share this book with you! You can enter to win your own copy of Unwrapping the Greatest Gift: A Family Celebration of Christmas by Ann Voskamp by completing the steps in the form below. Start by leaving a comment about what your favorite family activity is during the Christmas season and then clicking in the giveaway box that you left a comment. (You might find the comment section up near the title of this post, depending on how you opened this page.) The giveaway will be open until Sunday night at midnight and I'll announce the winner on Monday. That way I can mail the book out in time to read a few of the last sections before Christmas. This book will be a beautiful addition to your family Christmas traditions!
Disclaimer: I was not compensated in any way to talk about or giveaway this book. The opinions in this post are entirely my own.