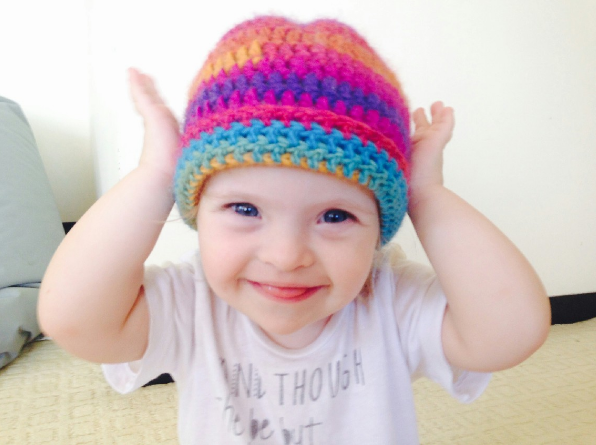 Today, our post comes all the way from Australia! Ruth is the proud mama of Eden. You can find Ruth's blog at PerfectByDesignx2.com. She also has a page for her blog on Facebook and can be seen on Instagram as @perfectbydesignx2.
Eden was diagnosed with Down syndrome post birth. Initially I was flooded with disbelief and an array of raw emotion. Tears, oh the tears! Two-and-a-half years on and Eden is the light of our life. She does not have a disability. She has different abilities. She transforms a room wherever she goes and melts the hearts of all she meets. (Few people can do this.) She has brought out the best in us, her family! Thanks to her, our lives have slowed down dramatically and what really counts (family) is where we spend our time. Eden has overcome many obstacles, one being open heart surgery at 10 weeks old! Eden has met all her developmental milestones (except speech) in the same time frame as her typical peers. That's huge considering the first three months of her life were spent lying on her back trying to stay alive! We are excited for what the future holds for our girl and the Down syndrome community as a whole.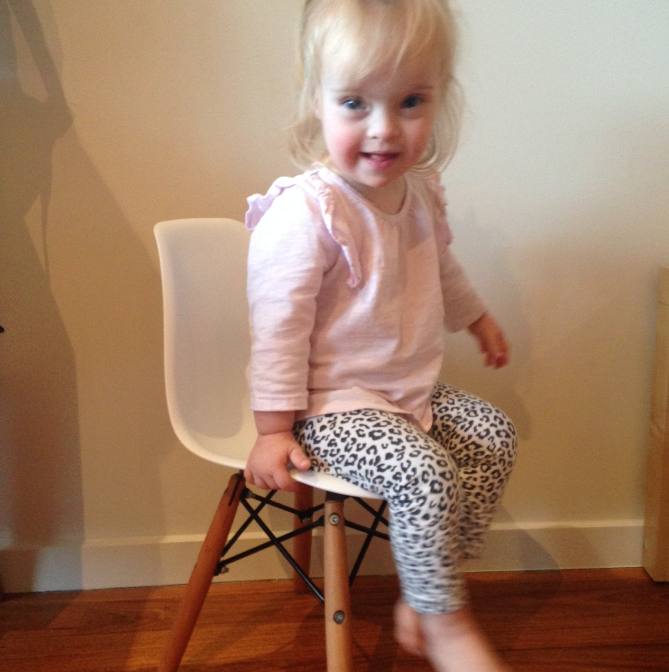 I recently discovered this amazing video of Eden with her daddy on Ruth's blog. Click here to watch it. Sooo cute! It will melt your heart.

Click below to read all the stories from Down Syndrome Awareness Month!