Every Wednesday night, our dear friend, Hannah, comes over to watch the kids for the evening so Pete and I can go on a date. We've been very intentional about having a weekly date night since Ella was little. It has been amazing for our relationship. Even when we don't feel like we're connecting, whether it's because Pete is working a lot or we're just not 'clicking' for some odd reason, we know Wednesday is coming up and we'll have time together without the kids to reconnect. We sometimes have to spend the first hour or so going through business just to get it out of the way, but after that, we focus only on each other. We almost always feel much closer by the end of the night, like we've been able to reset together.
This week we began our date with a friend we had wanted to connect with for a few months, but when we parted ways with her, we didn't have any plans. As we drove over the bridge between Superior and Duluth (Wisconsin and Minnesota) we ran through a few options for the rest of the night. We both wanted to do something a bit active, which meant we weren't going to just sit at Barnes & Noble, a favorite date night spot when we can't think of anything better to do. We thought about walking the mall, but it was about to close. It was far too cold to walk outside, so that basically left two places: Target and Walmart. Since we're not spending money, I didn't really want to go to Target. It's easier for me to avoid it altogether. That's when an idea hit me. A Walmart scavenger hunt. Pinterest had to have something we could use. After a quick search as Pete drove, I found a list that would definitely work for us, even though it was designed to be done by competing teams. Hot dog! We were set!
With the list on my phone and my camera ready to go, we stepped through the sliding doors of the ginormous store and set a timer. Thirty minutes would give us enough time to get through most of the list but still keep us moving quickly. Besides, we needed to keep it exciting!
Three. Two. One. GO!
Create a team mascot. (We've got a whole lot of Frozen in our lives, so Olaf seemed an obvious choice.)
A food neither of us like…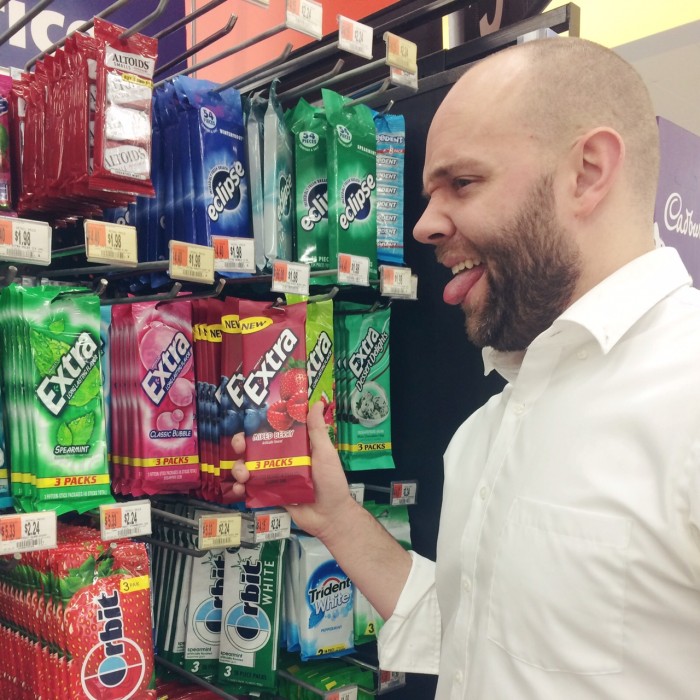 A food we've both had in the last week…
A toy we both had when we were younger…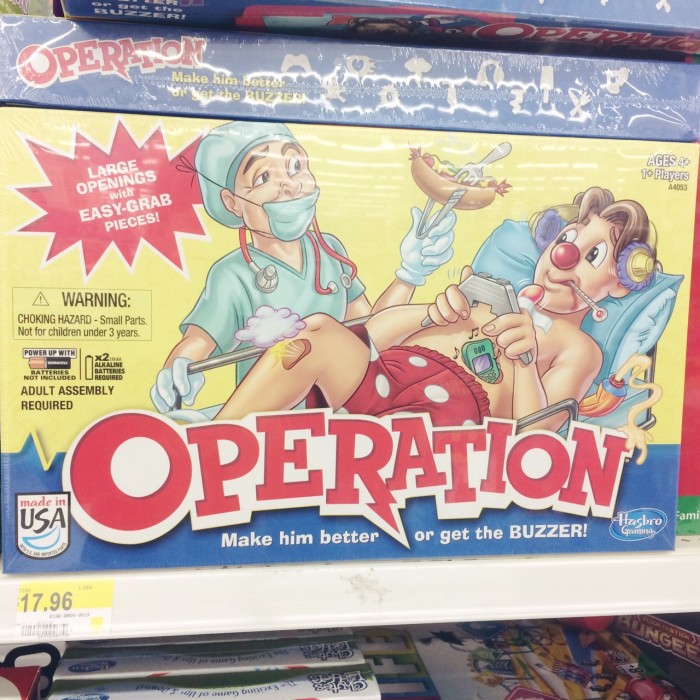 A DVD neither of us has seen…
Something that is only used outside…
Create a battle scene… (our favorite!)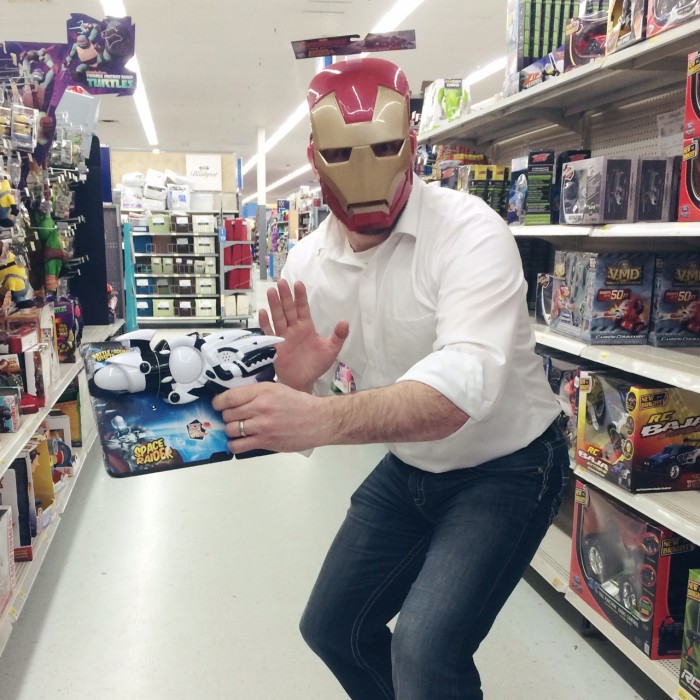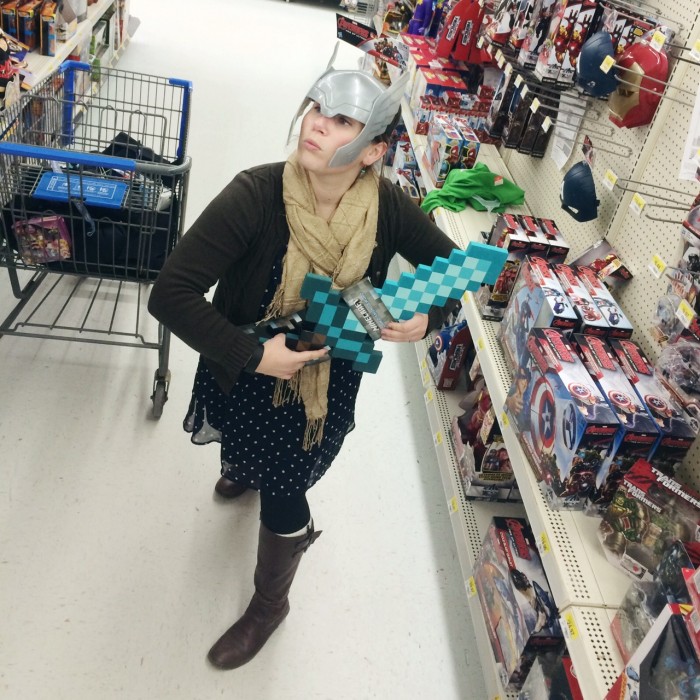 Wearing something that matches… (Go, Bulldogs!)
We completed about 19 different challenges in our 30 minutes. It was super fun, and we spent absolutely zero dollars! The list we used worked, but it was designed for a team, as were the others I found on Pinterest. So, I put together a date night list that we can use in the future. I've included it here so you can use it, too!
Click here to download the Date Night Scavenger Hunt. Print it or save it on your phone, grab your honey, and head to a big store for you next date night!
What's your favorite thing to do on date night? Leave a comment below or by clicking on COMMENTS under the post title.
---
Photo Friday is a little glimpse at our week in pictures. To see more, follow TheMangoMemoirs on Instagram!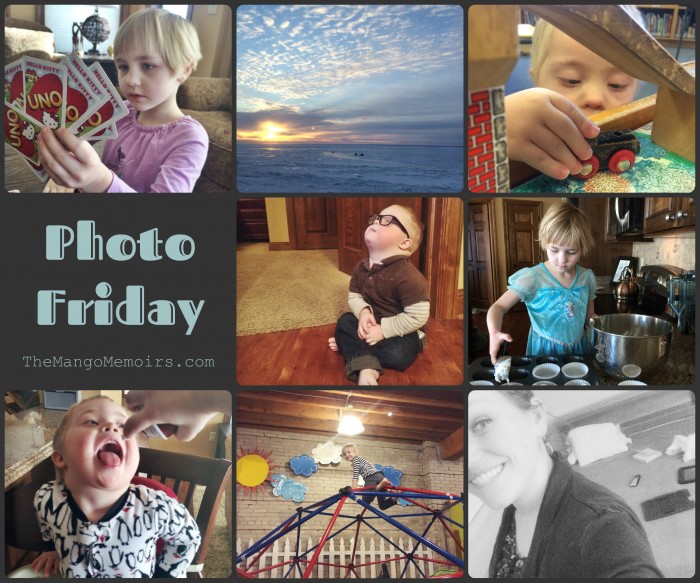 Posted on Link Ups:  A Group Look, Good Morning Mondays, Monday Musings, Tell It To Me Tuesdays