Amani means peace in Swahili. Five years ago, while driving to the hospital when I was in labor with Sam, we chose to give our baby boy the middle name Amani. We hadn't yet met him, but in the past five years, we have seen this name have true meaning in his life and character. Samuel Thomas Amani Olsen. Our little Amani.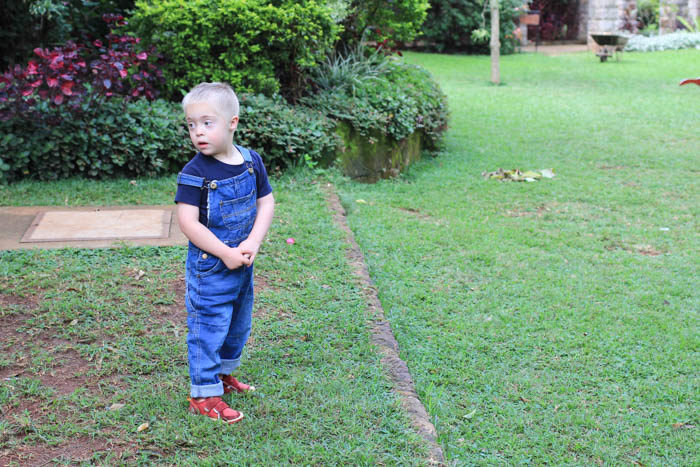 We've seen the name Amani quiet frequently here already.  The name of the guesthouse where we stayed recently in Nairobi is Amani Gardens. It was truly a peaceful place to stay with enormous, beautiful trees and bright, fragrant flowers. Ella and Sam played endlessly on their little playground and slide.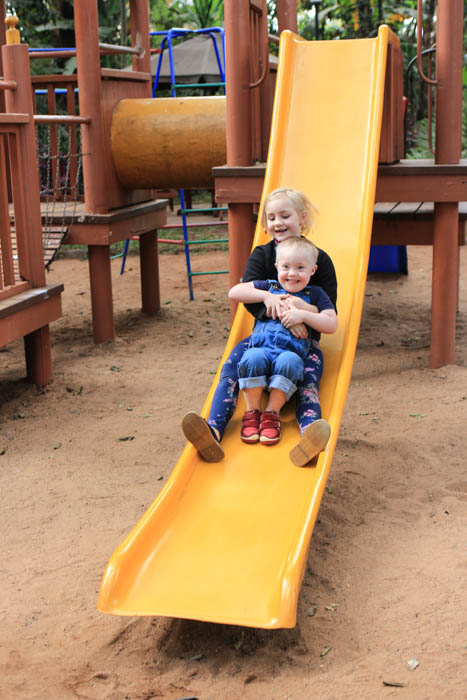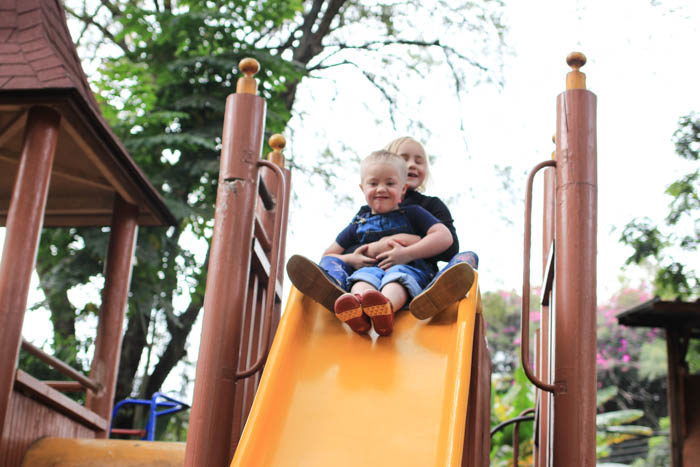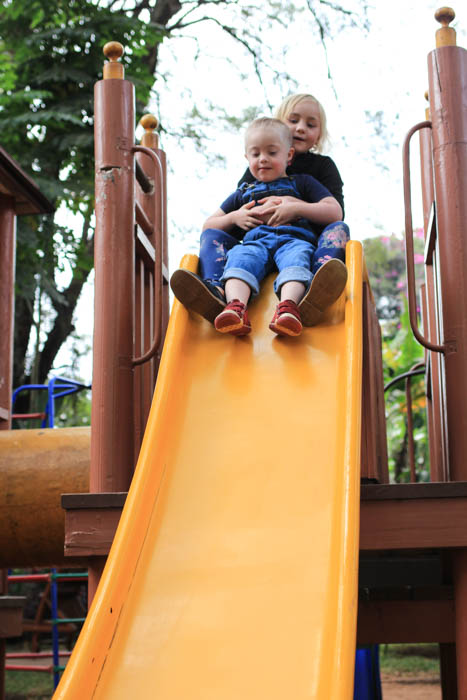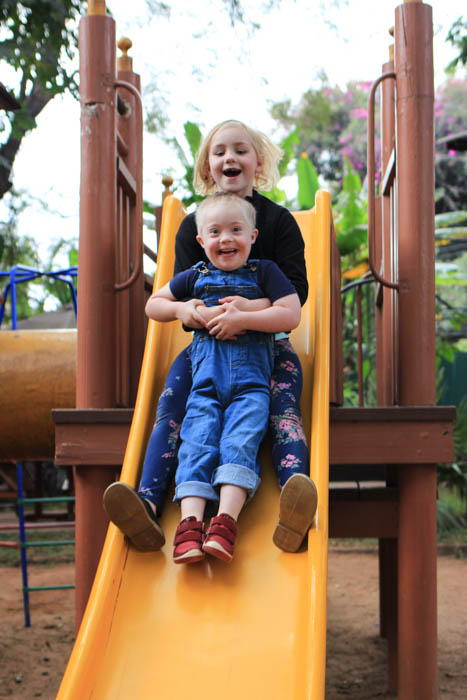 One afternoon during our stay in Nairobi, we visited Amani ya Juu, which means peace from above. Amani ya Juu "is a sewing and reconciliation program for marginalized women…from many African nations and cultures [who] are learning to work together through faith in God who provides a peace that transcends cultural and ethnic differences." They have a store filled with handmade clothing, decor, and accessories, as well as a cafe where many families gathered the afternoon we were there. You can browse their pieces (they ship to the US!) and read more about their ministry at amaniafrica.org.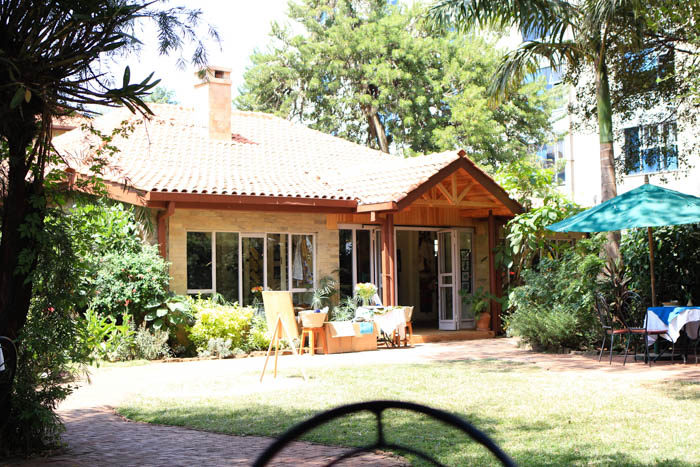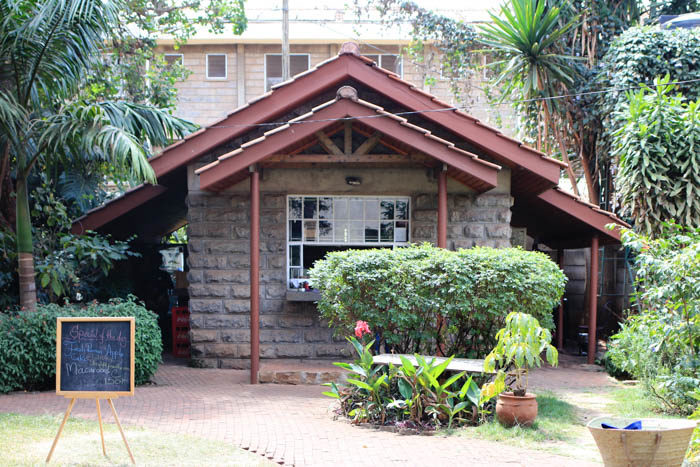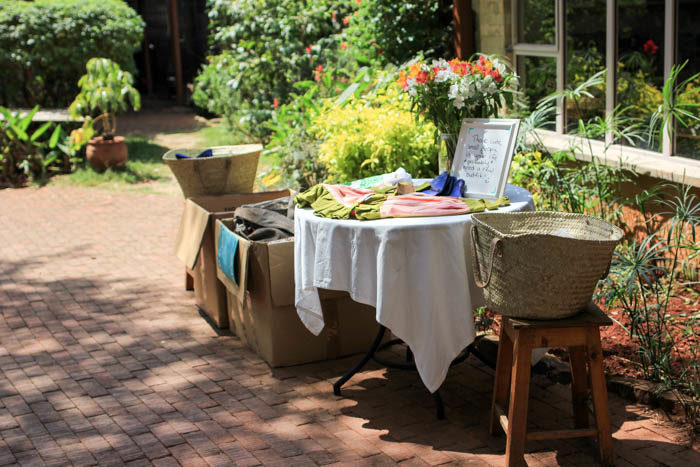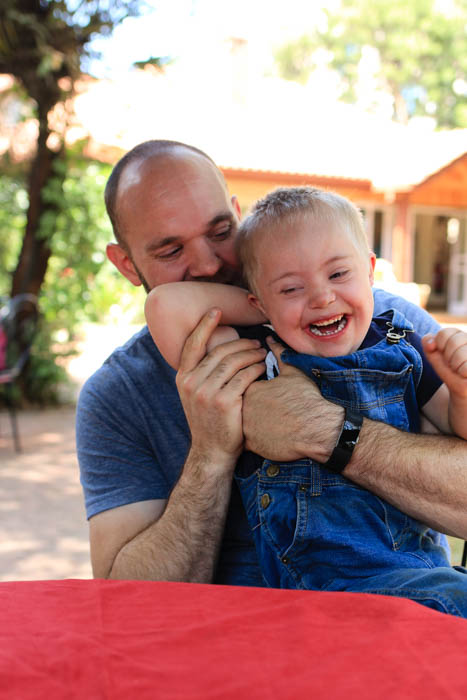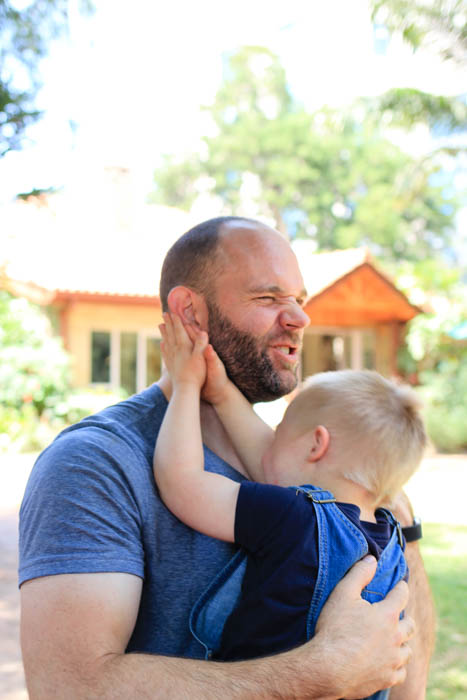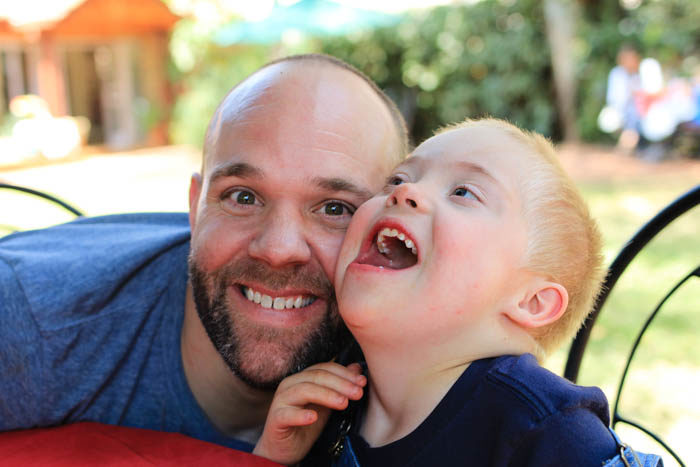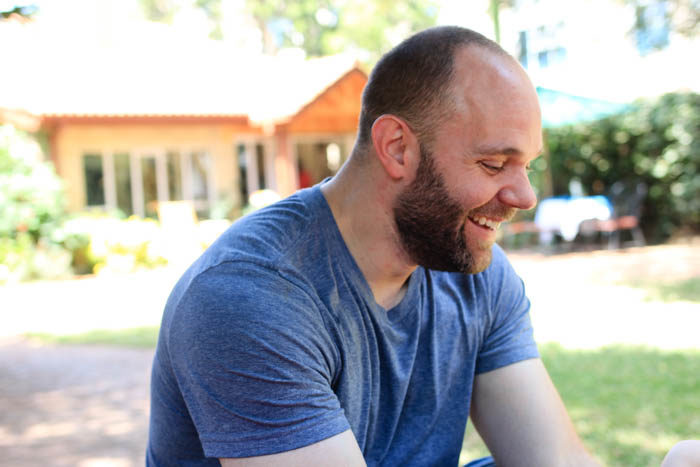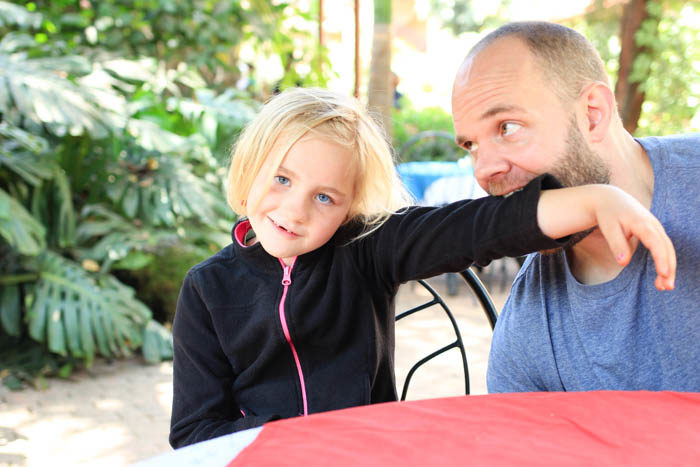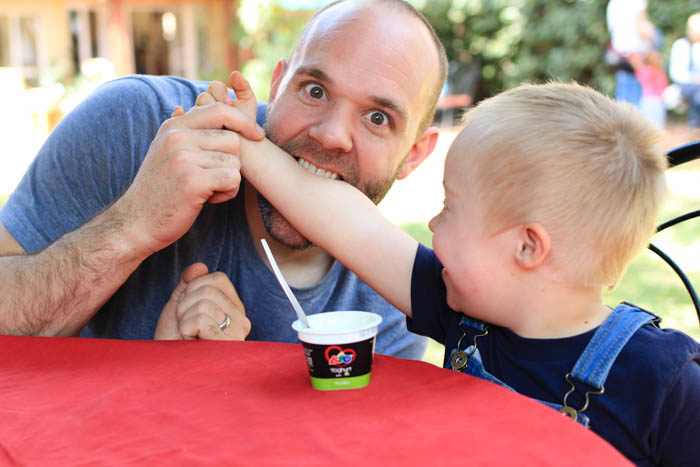 They have a little playground and slide, as well, next to the cafe. Pete watched the kids play while I slowly took my time browsing the shop.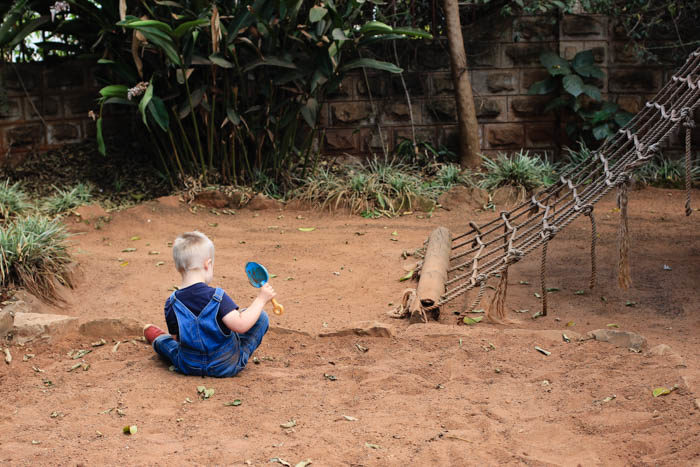 Sam has become quite brave on slides!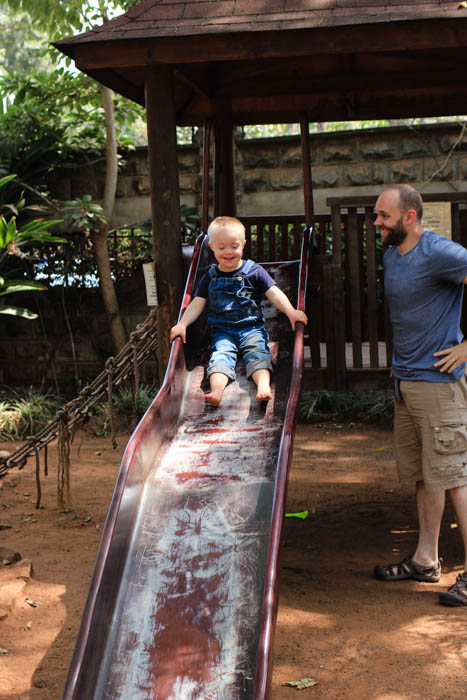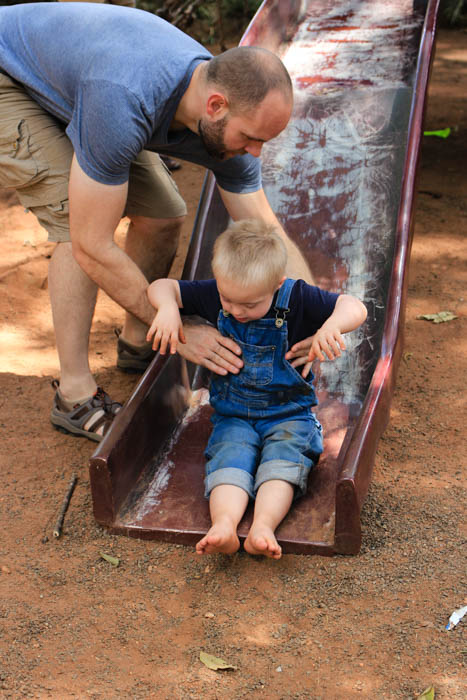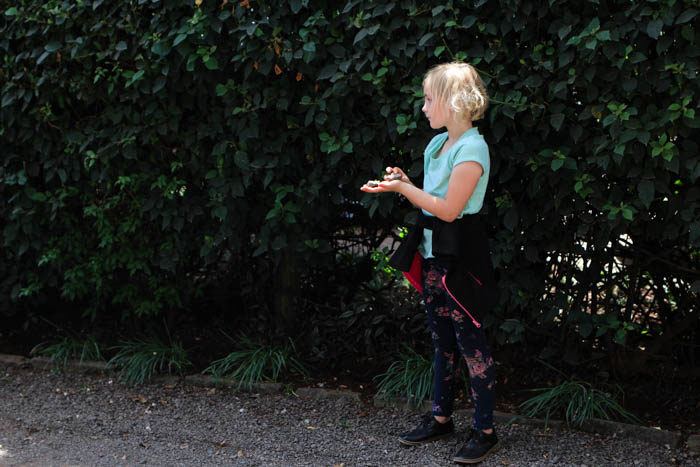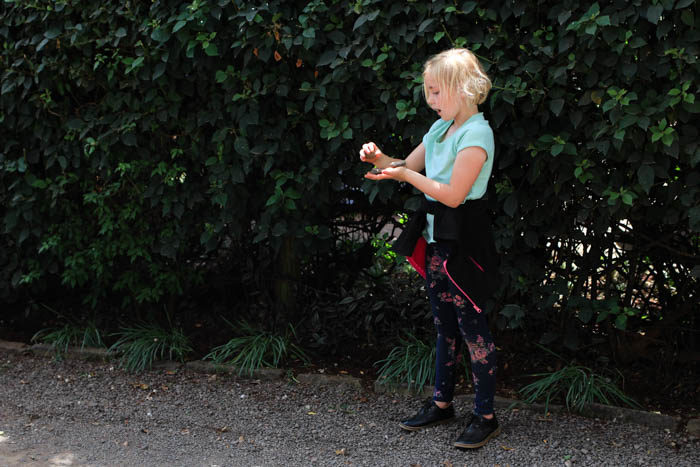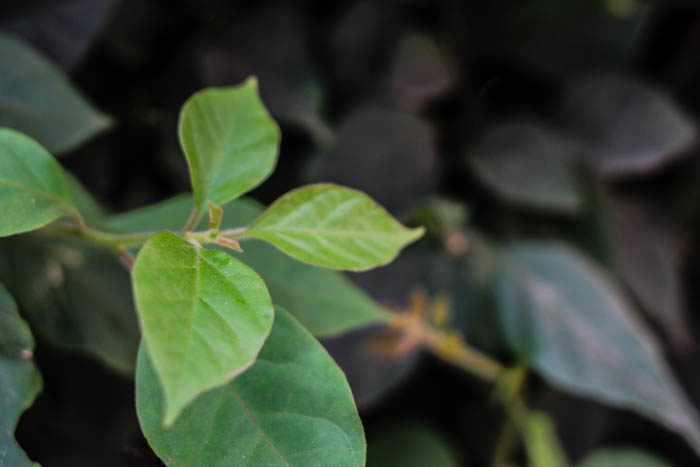 As we waited to go back to the guesthouse, Sam felt it necessary to direct traffic. This is common for him lately. If ever he sees a car or a boda boda (motorcycle) going doing the road while we're out walking, he stands to the side and waves it by. It's impossible not to smile, as everyone does when they see him doing it.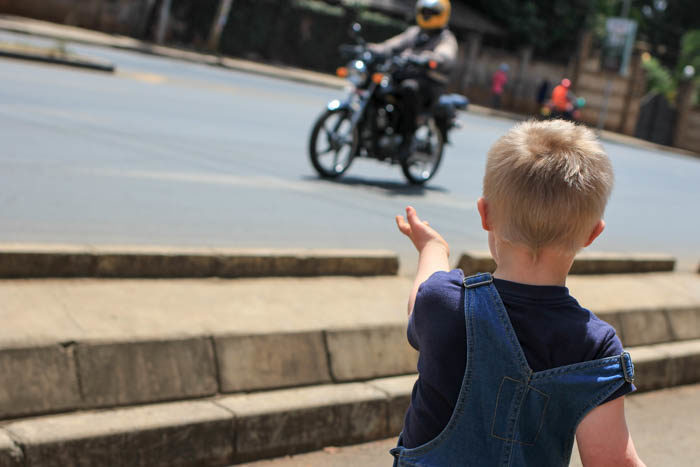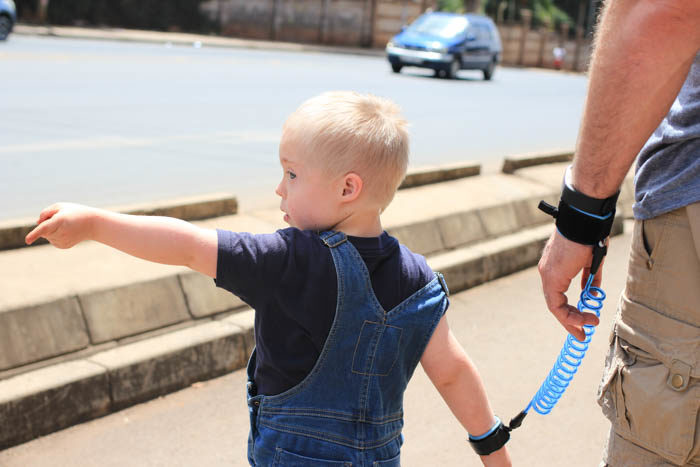 If you ever visit Nairobi and would like a few beautifully made souvenirs or decorations for your home created with great purpose, I highly suggest visiting Amani ya Juu! (Also, I may need five more pairs of overalls for our Sammy. I want to put him in them every day!)
You may have seen on Instagram or Facebook that I was able to visit a local community last Friday to deliver a wheelchair and a walker to two different children. I'll have a post with those photos very soon!