A year ago, Ella asked us if she could be baptized after seeing a baptism at our church. We talked about what baptism means and why people choose to do it. She was very enthusiastic, but we wanted to wait until she was a little older to make sure she fully understood the choice. She continued to ask about her own baptism about once a month through the entire year, and near the end of the summer, we decided it was time. We made sure Pete had the weekend off for it in October and invited Ella's grandparents and godparents. We were getting ready for a celebration!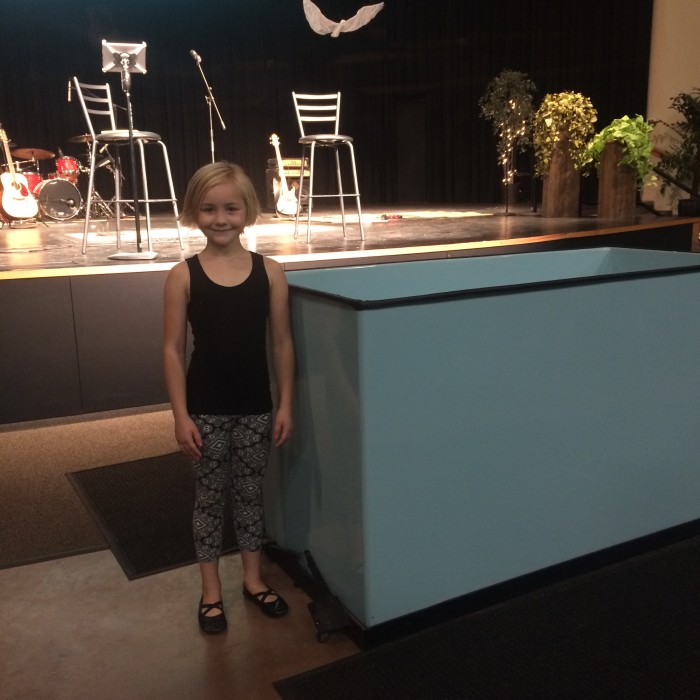 Baptisms are done at our church every few months during the regular service. This particular weekend was especially fun because the incredibly talented group The Neverclaim was in town for a show and led worship the morning of Ella's baptism.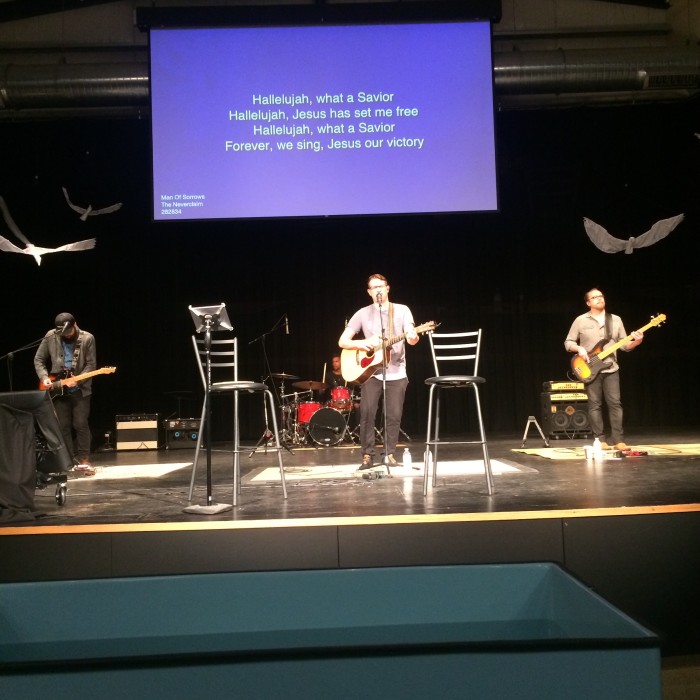 When it was time for the baptisms, our lead pastor and good friend, Michael, explained what it means to be baptized and invited those who wished to be baptized to head to the front of the auditorium. Most of them had previously met with a pastor to talk through the scripture behind baptism and to pray.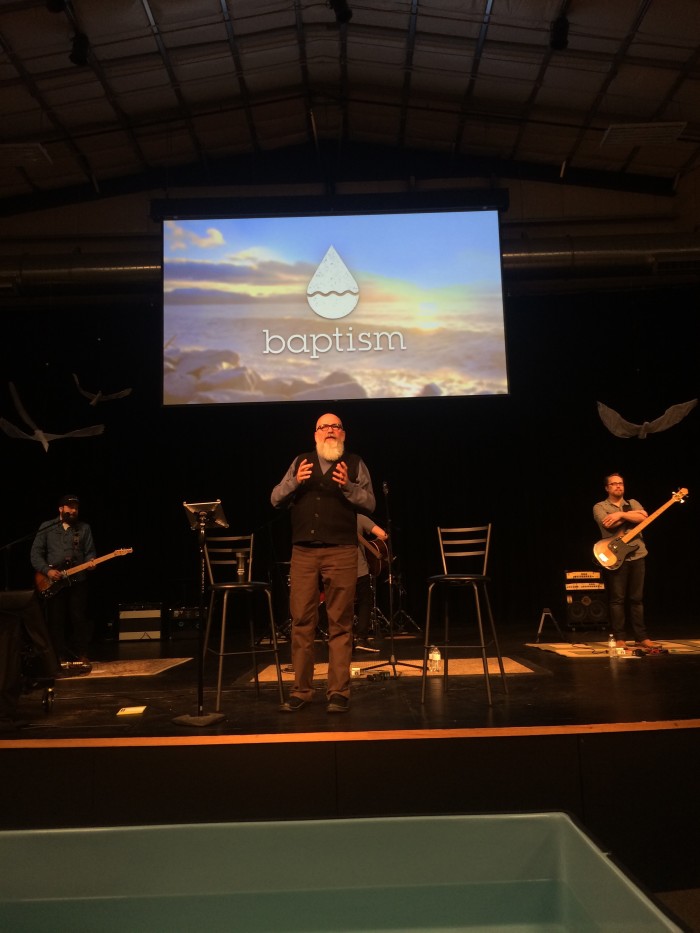 A few days before, I had asked if Pete could be a part of baptizing Ella. Watching this scene right here while snapping a few pictures made me cry. How could it not?!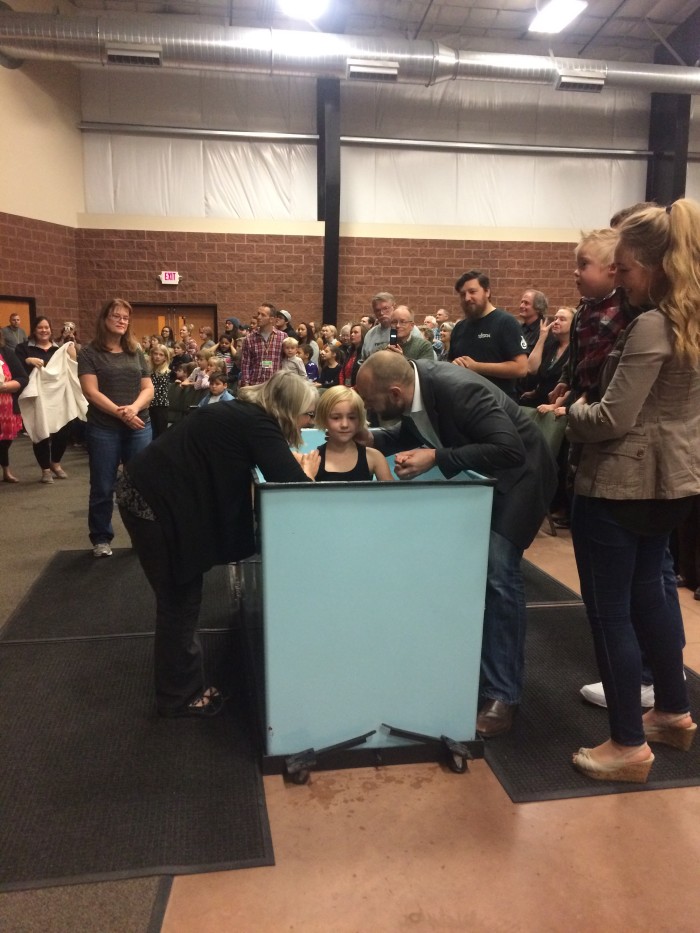 And this. The moment she came up out of the water. Ella was so excited and the entire auditorium was cheering! You can see Luke & Hannah holding Sam, my dad in the background taking pictures, and the kids' long-time nanny, Donna, and her husband clapping. Pete's parents were there, and Ella's godmother, Kristin. All people who have taught our girl about Jesus, helped guide her, and have been a part of shaping her into the beautiful young woman she is becoming.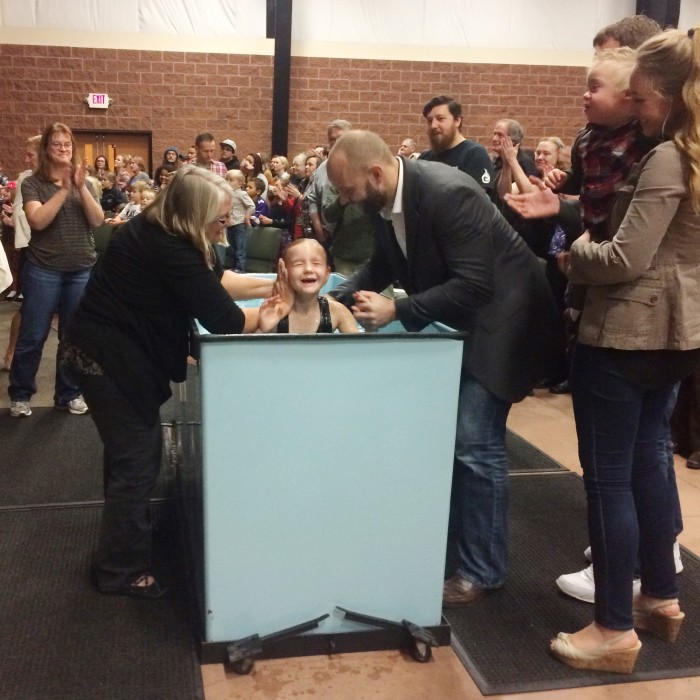 After the service, we went back to the community room in our old condo building for pizza and cake!
Ella with her grandmas. I so wish I had a picture of the entire group, but I never seem to capture those photos. I need to carry a big, laminated note to all special events reminding me to get group pictures.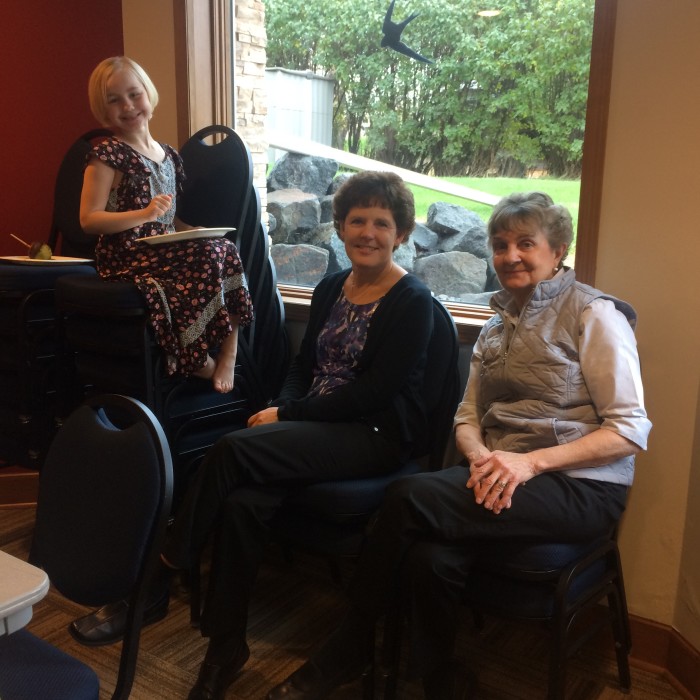 The Friday before, Ella came home from school very excited. She said she got to tell her whole 2nd grade class that she was going to be baptized and what that meant. I just adore this girl's heart.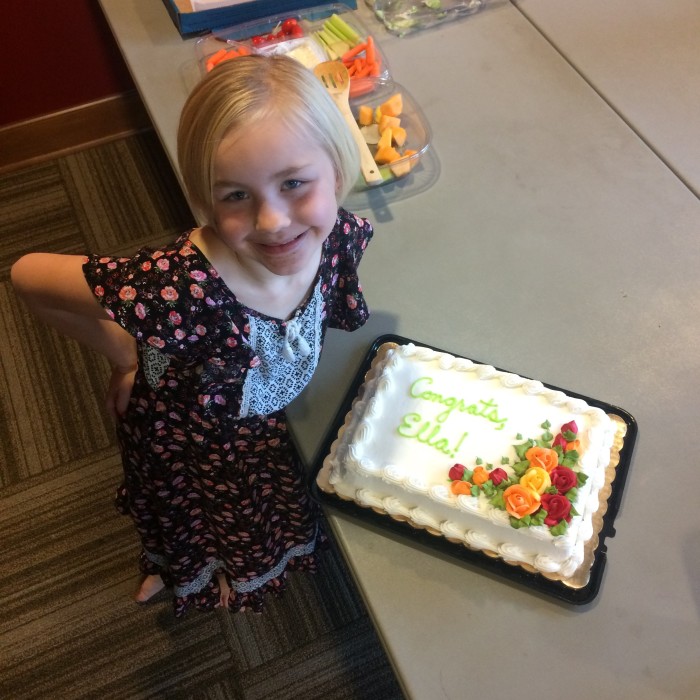 A very special, incredibly memorable day for our Ella!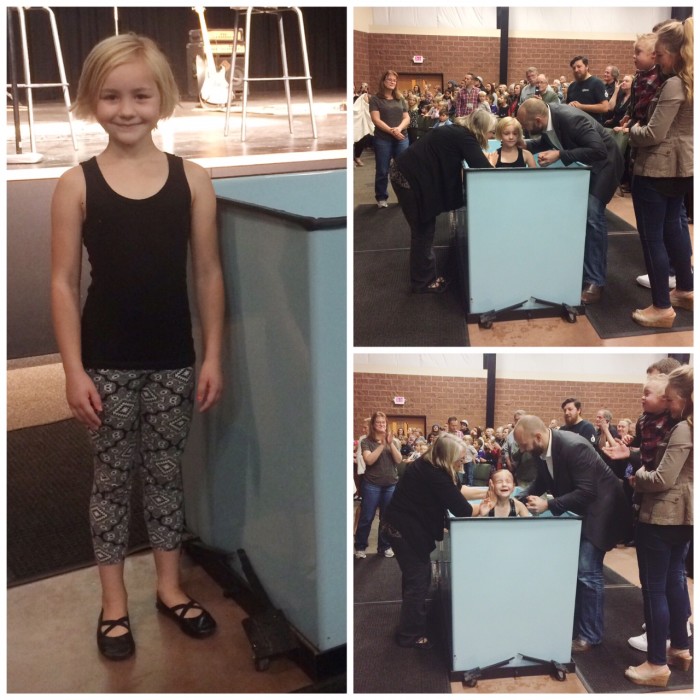 Save