Is there anything better than tucking away somewhere hidden with your love? How about if it's in the middle of the week, out of cell range, without internet or TV, in the middle of a snow storm? Ahh, lovely. That's exactly what Pete and I were able to do recently when a friend stayed with the kids and we headed up the shore.
We stayed for two nights at a small lodge along Lake Superior, not far from Grand Marais and the Canadian Boarder.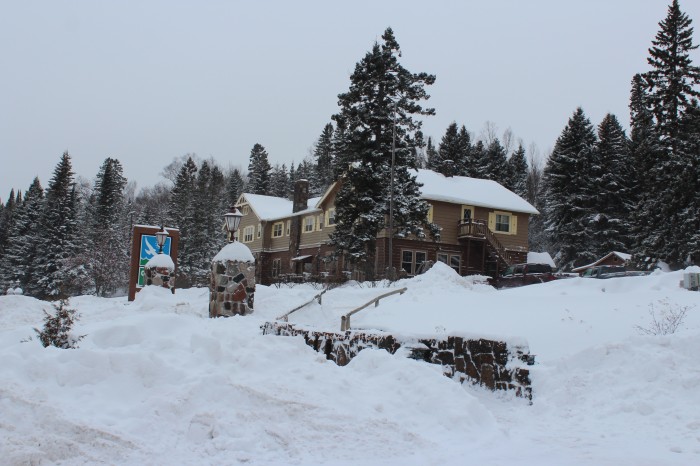 The lodge was old and cozy with a big fireplace in the family room where we sat for hours talking to visitors from all over the country.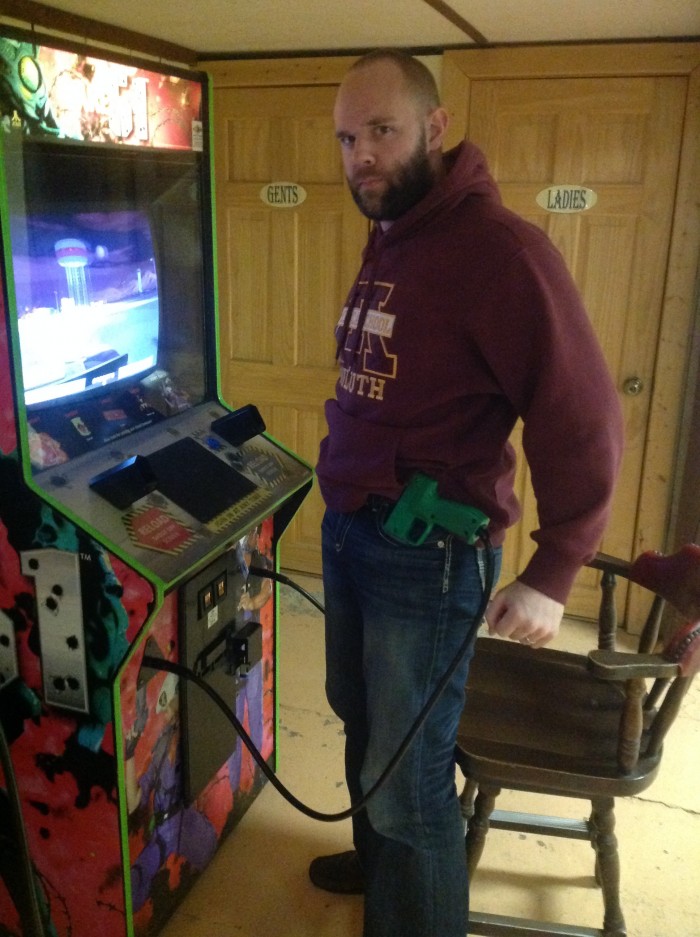 There was also a pretty fantastic game room in the basement. It's fun to play like kids when our own kids are with someone else.
Snack, anyone?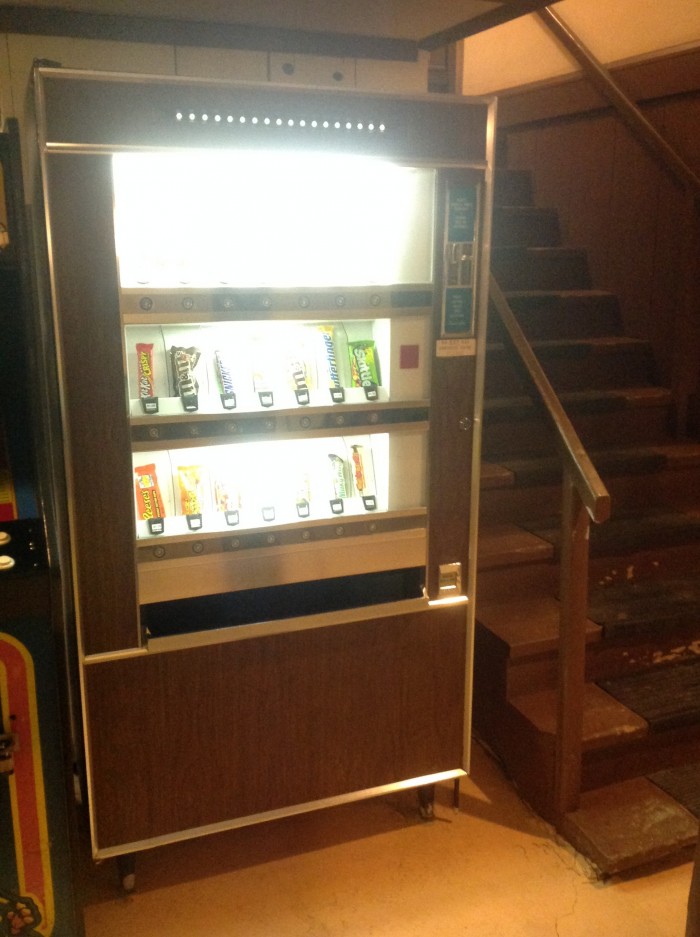 While we were cozy inside, it snowed and snowed and snowed. It was perfect.
The snow did eventually stop, of course. When it did, we walked next door to a little pub and restaurant. Their walleye was amazing. Pete and I ate under the watchful eye of this big guy.
After two days, we drove back to Duluth, caught an afternoon movie, and went home to cuddle our babes. Two days away with my love. I can't wait to do it again.
**********
A few of you have asked about the progress of our sweet Beatrice – the vintage camper we're working on. (If you missed our introduction post of our camping adventures, click here.) Beatrice is currently at a local camper shop getting a little work done. She needs some electrical parts replaced and a few spots patched in the roof. She's also getting a new dinette installed since the old table didn't actually belong with her and, therefore, wouldn't turn into an additional bed. We pulled out all the mattresses and curtains before she left us, and we'll soon be working with a local shop to have the them all remade (they were gross!). They'll also be recovering the dinette cushions to match our vision for the inside, which means they'll likely end up red. Once we get her back and the weather warms up a little (which is practically unimaginable in the bitter cold), we'll paint her inside and out and start the fun decorating! I can't wait for that! I'm thinking we may go primarily red and aqua inside with vintage postcards and maps of Lake Superior. Good thing we've got some great antique shops around here! I'll be sure to post pictures of my antiquing and thrifting treasures as they are discovered. We can't wait to go camping!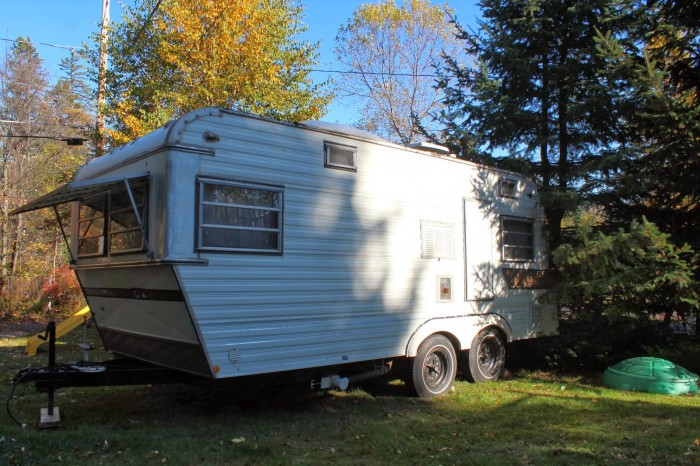 **********
What's the weather like where you are? It's frigid here! I may make a cup of chai and imagine I'm back in Kenya, where we were exactly one year ago. If you could go anywhere right now, where would you go?
Stay warm!