We love us some summa' time!
At the very end of Ella's school year, she went on the annual Park Point hike with her school. My friend was along on the hike and sent me this photo. I just love it.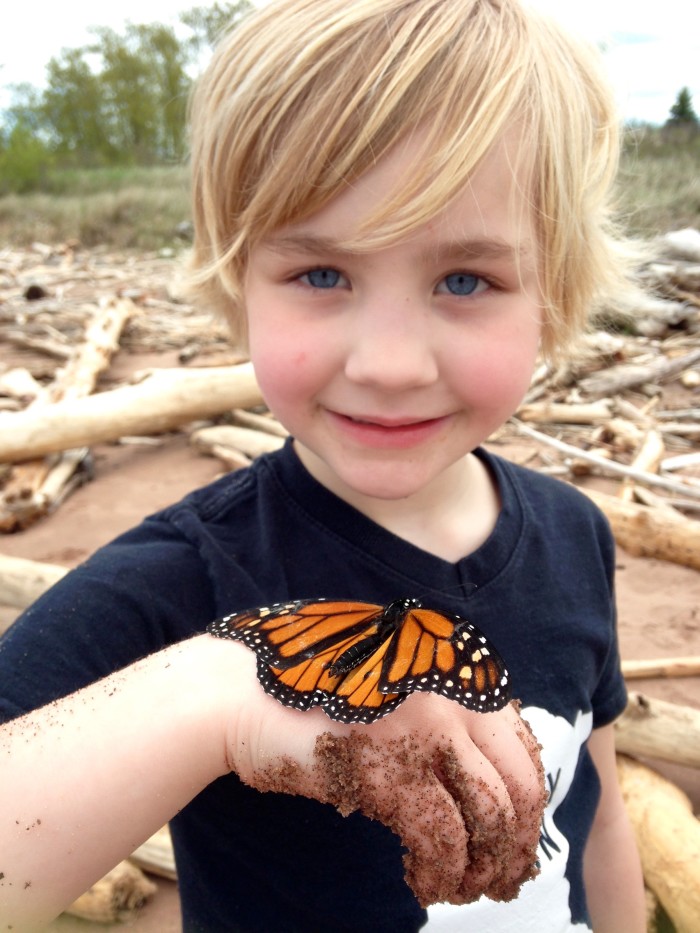 This girl and her style.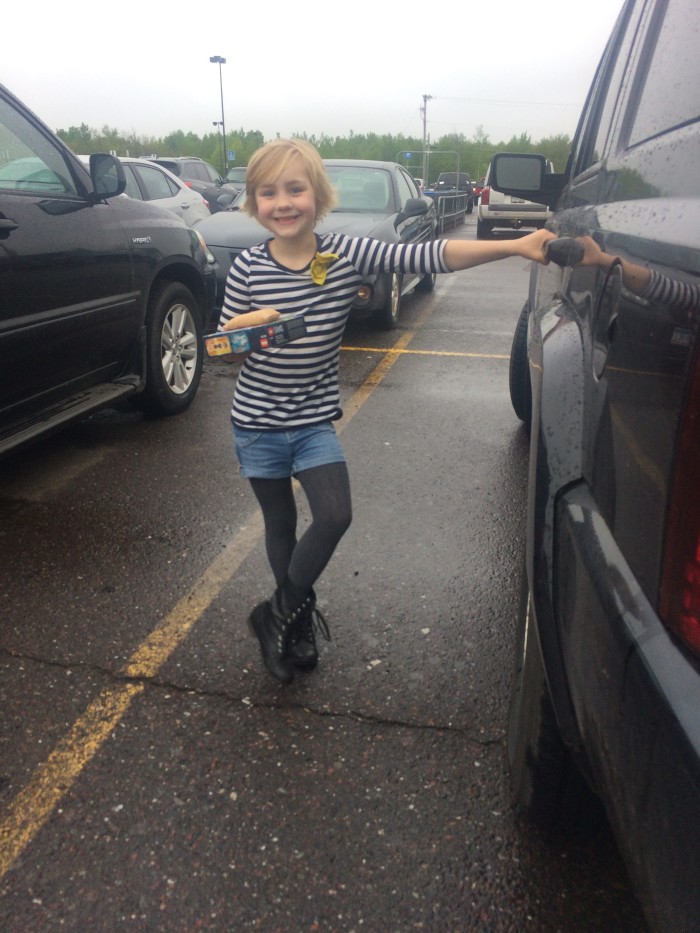 Since he now knows how to blow, he's been loving the dandelions.
A visit to Grandma & Grandpa's to play with cousins!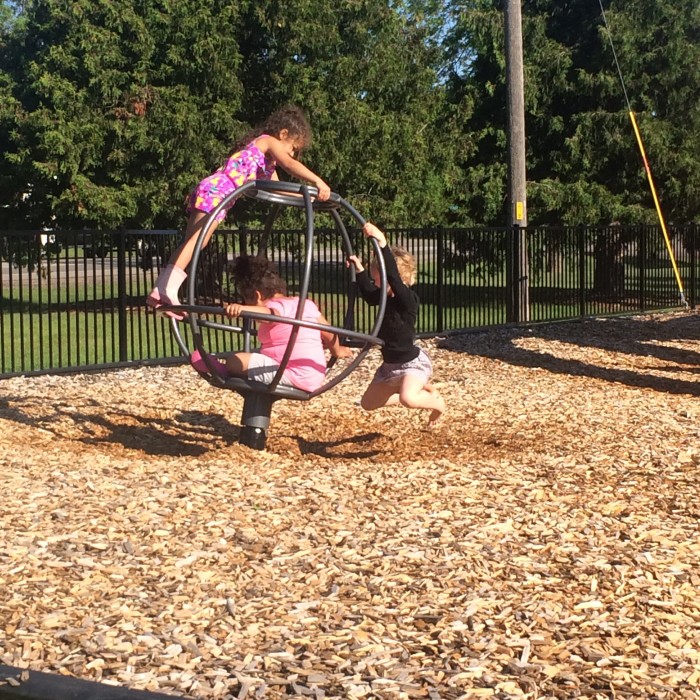 Ah, my hometown water tower. The bobber.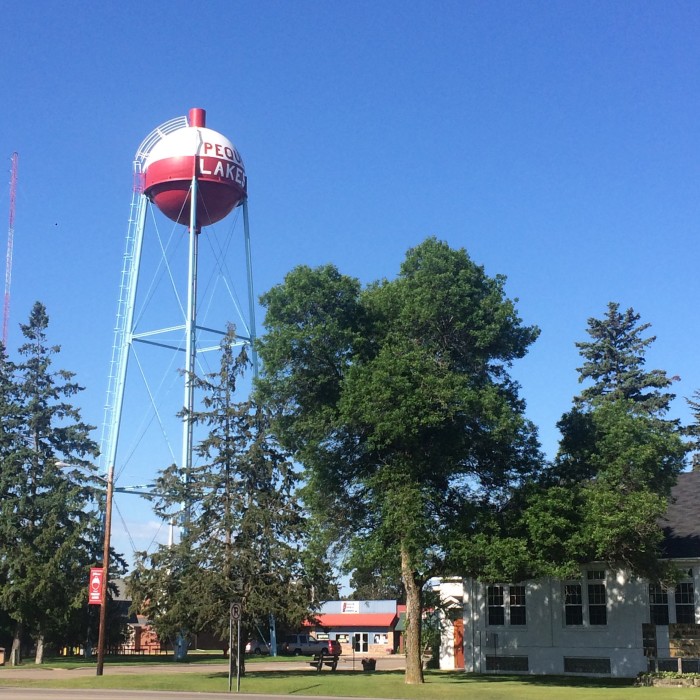 My sister and I took our girls to Dru's Park in the middle of town. Dru was a beautiful young woman I sat beside in choir and was on student council with in high school. Her life ended tragically when we were in college, but we remember her here.
S'mores with Grandma and Grandpa. A favorite, or course!
And hugs with the cousins.
Luke & Hannah got a puppy! Ella and Sam are completely in love with little Bailey. Though she won't be little much longer!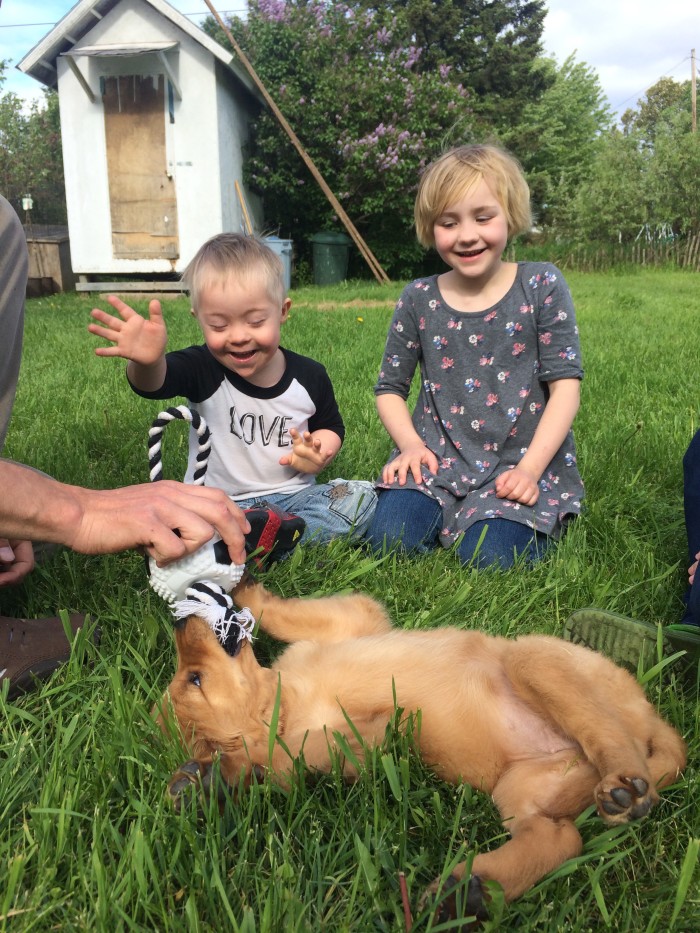 Sure do love our Hannah!
This is the first summer in our current house, and we were wonderfully surprised to find lots of lilac bushes next to us. Ella took it upon herself to gather jars of them for our table and to deliver to the neighbors.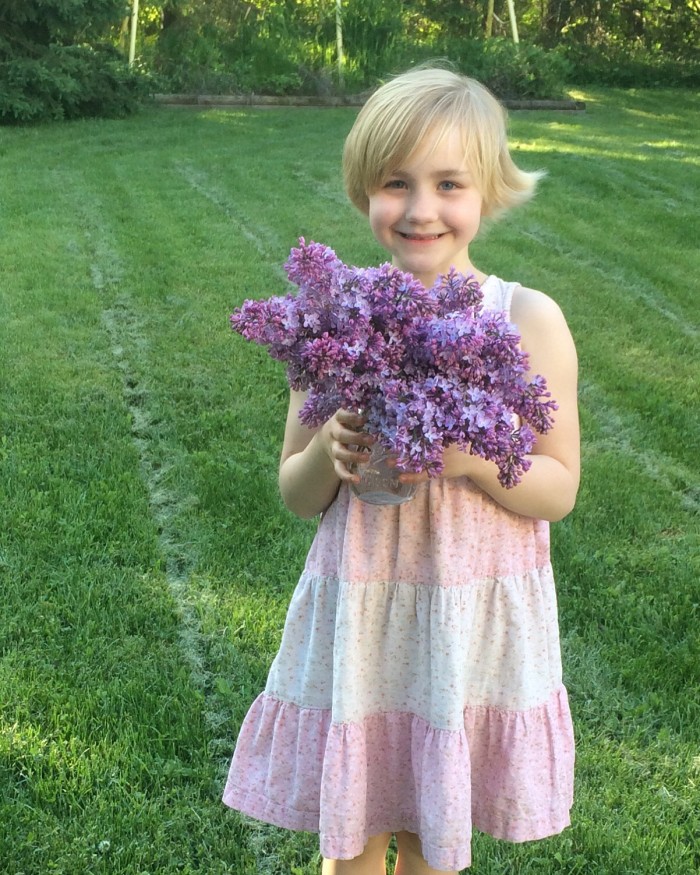 Summer simply cannot exist without ice cream. It's a fact.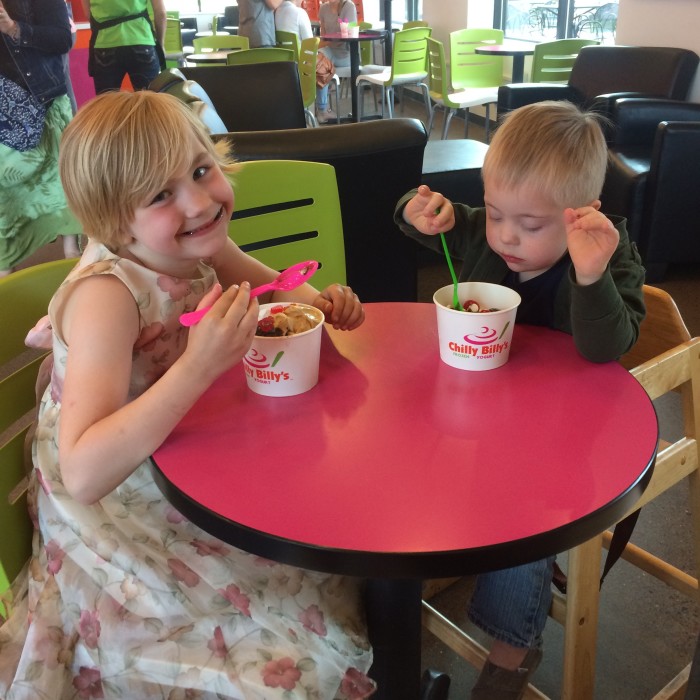 I've taken the kids up to Gooseberry State Park multiple times in the last two months. It's a quiet hour or so up the shore from us, so the kids watch a movie while I listen to an audio book. Then we have a picnic and hike to the falls. God's creation is absolutely breathtaking.
Sam is always enthralled by the water.
One of the things we've most been looking forward to this summer has been Ella's lemonade stand. She worked on various jobs throughout the winter so she could have enough money to buy supplies to start her little business. We live on a great road for a stand this summer. We hope to be out many more days as the summer progresses.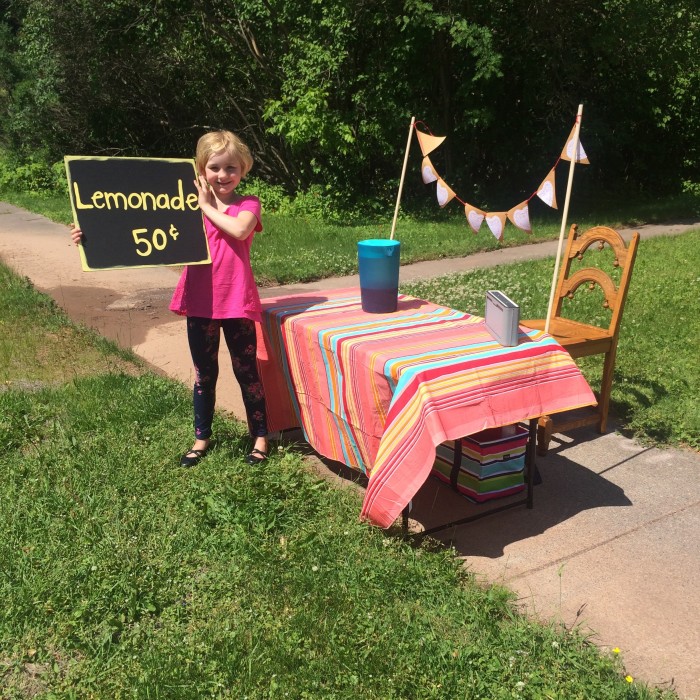 It was pretty exciting to have a sweet friend stop by for a cold cup of lemonade!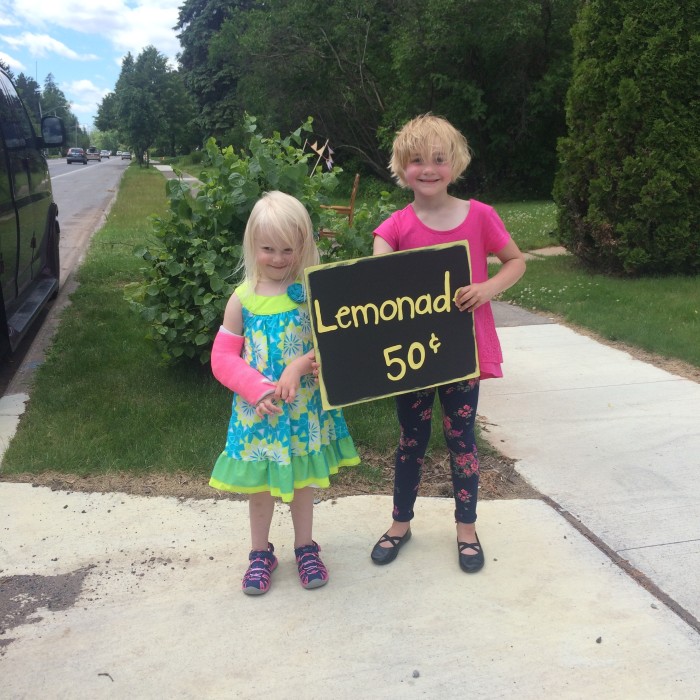 And Ella voted Pastor Michael as the coolest customer of her first day. A clear winner, indeed!
We've really just begun summer here in Duluth, so we're looking forward to many more adventures! What are you most looking forward to this summer?
Save
Save
Save