Get ready for year 4 of Sammy's Superheroes! Our Samuel is truly a little superhero, which is exactly why we celebrate him at the walk every September. This is also a way to celebrate and support hundreds of other beautiful people with Down syndrome. The walk raises money for the Down Syndrome Association of Minnesota, an organization that supports families and individuals in so many awesome ways.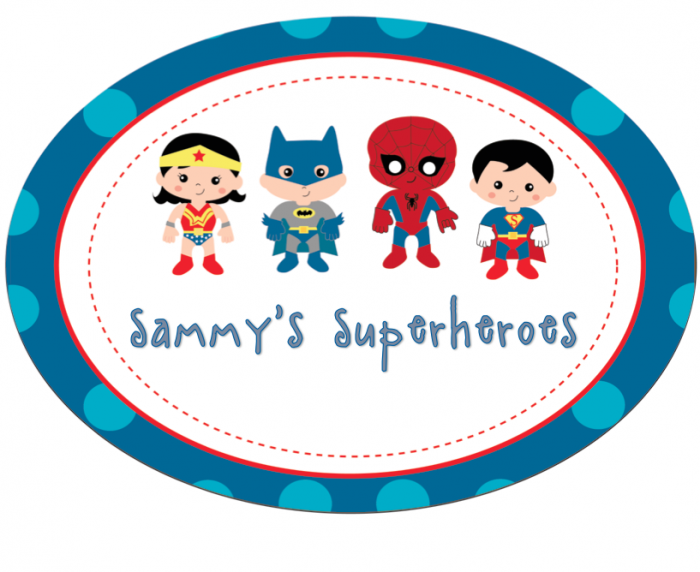 The Step Up for Down Syndrome Walk will take place on Sunday, September 27 at Como Park in St Paul. If you live close enough, we would be absolutely honored to have you join us. We will be meeting at 10:30am for a pot luck brunch under our team tent. Then there will be time to check out a few of the walk sponsors, which last year included a news helicopter and police cars as well as games and lots of tasty treats. At noon, we'll join all the event attendees for the big walk. There are two options – one is a single mile and the other is two miles. If you're up for it, join us in dressing in your favorite superhero costume! Otherwise, the team will be wearing the shirts from last year. If you weren't able to join us, I may have an extra in your size. Just let me know. Otherwise, simply wear a light blue shirt. We'll have balloons and streamers and a big ol' sign announcing our team. Look for us at the park! For registration information, click over to our team website HERE. And then send us a note on our Facebook event page!
You don't have to attend the walk to be a part of our team. You can participate by making a small donation on our team website or by spreading the news of the walk. We have seen the awesome work by the Down Syndrome Association of Minnesota and we are happy to support their work!
Here's a list from their website of just a few things they do:
Down Comforter information packets for
Get out those costumes or make a donation and be a part of our team. With Sam as our fearless leader, we are all SAMMY'S SUPERHEROES!
Previous walk posts: