Today is the big day for our dear friends, Eli & Krista! They've stored their belongings, packed their bags, and are leaving for Kenya! We could not be more excited for them. And, let's be honest, we REALLY wish we were on the plane alongside them!
You might remember Eli, Krista, and their boys from this post I wrote a while back introducing the other half of our Kenya team. We met the Horns while Eli & Pete were in residency together about five years ago. It was then we realized both families had dreams of doing medical mission work in Africa, so we prayed about joining forces and going as a team. In the last five years, the Horns have become dear, dear friends to us. I can't describe just how wonderful it is to be on this unique journey with another family going the same direction. We have spent lots of time dreaming together and praying together and watching our flock of children grow together from one little Ella to Ella and four little boys. (Good thing Ella is such a mother hen!) We spent hours and hours praying about the decision of which missions organization to apply to and then applying together and attending trainings together. It has been our plan for a while that they Horns would go a little while before us. It's just hard to believe that day has come! You can follow their adventures on their blog Stories in Mission.
Last fall, Ella was thrilled to meet baby Asa. Oh, and I'll point out that baby Asa was one week old in this photo. All three Horn boys were 10+ pounds at birth. Krista, you amaze me. Seriously.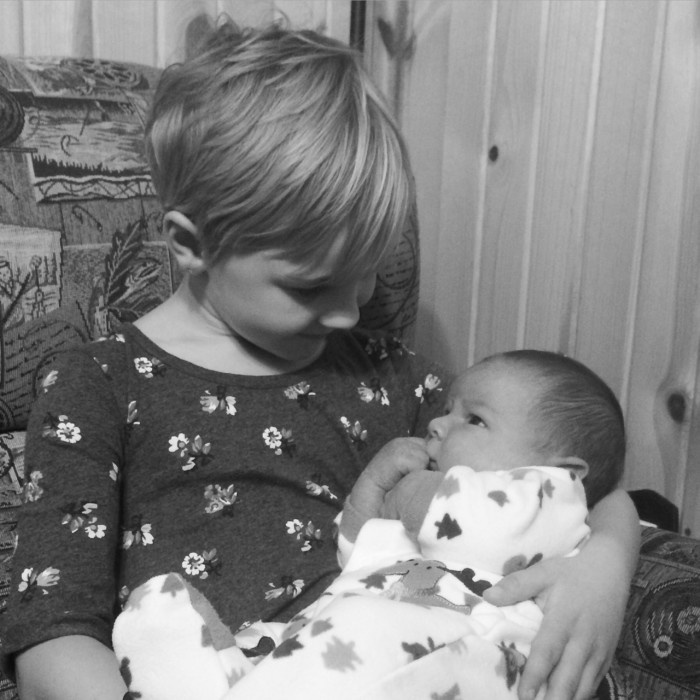 Sam wasn't sure what he thought about his big sister holding a baby.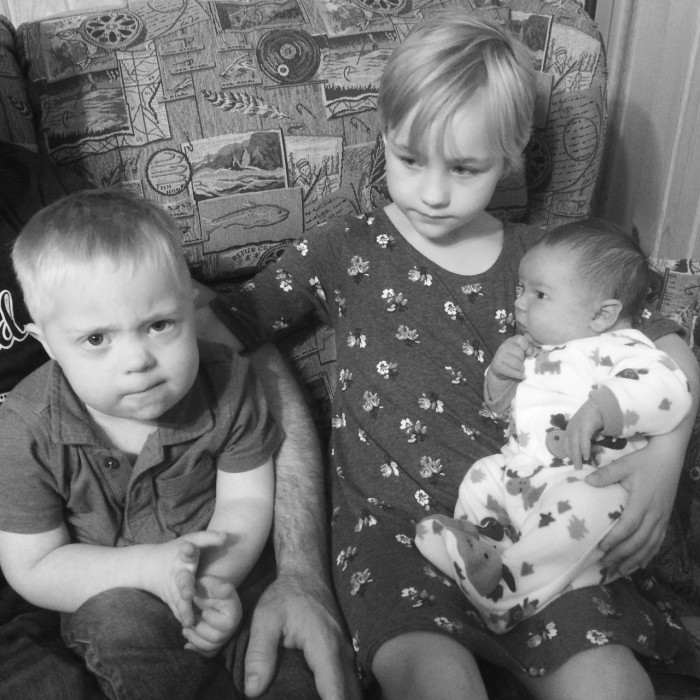 Will you please join us in praying over Eli, Krista, Caleb, Kai, and Asa as they make the very long flights to Nairobi and then drive to their new home at Tenwek Hospital? They have a lot of newness coming, but we trust and believe God has already seen every step of the way and will guide them and comfort them.
We love you, Horns! Save a spot for us…We'll be there soon!