Ten years ago on this very day, Pete and I stood before a church filled with family and friends, speaking vows we had written for one another. I promised to follow him wherever God would take us and to strive to love him more every single day. He vowed to lead us toward God and to always seek His direction for us. We've had our share of ups and downs through the last decade, but those promises have remained strong. God has been faithful in carrying us through the rough spots, which has always made us stronger. And now, at the mark of ten years, we've made it to the place we dreamed of being before either of us met. Words cannot express how it feels to be celebrating this day in Kenya!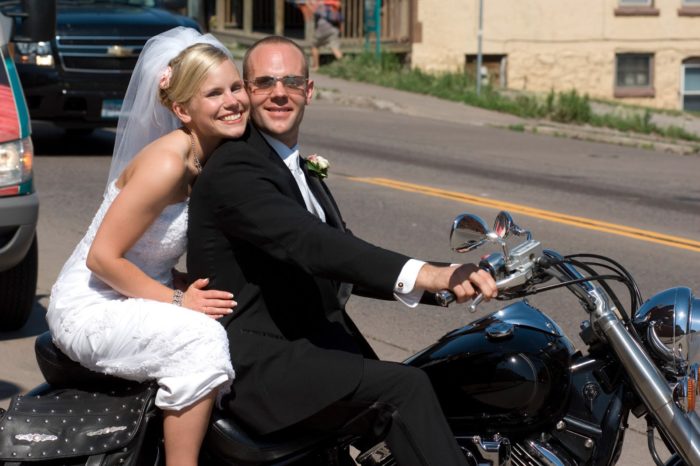 Ten years ago, on July 7, 2007, we made our way to Sacred Heart Music Center in Duluth, a retired church building with elegant stained glass windows, lofty ceilings, and an enormous, enchanting organ.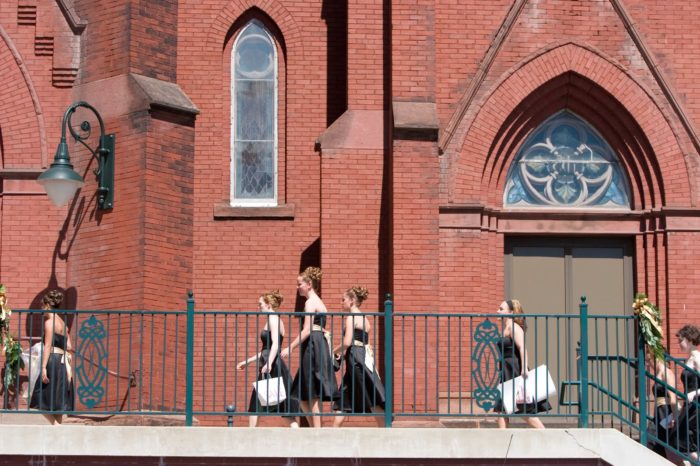 My groom arrived on his motorcycle.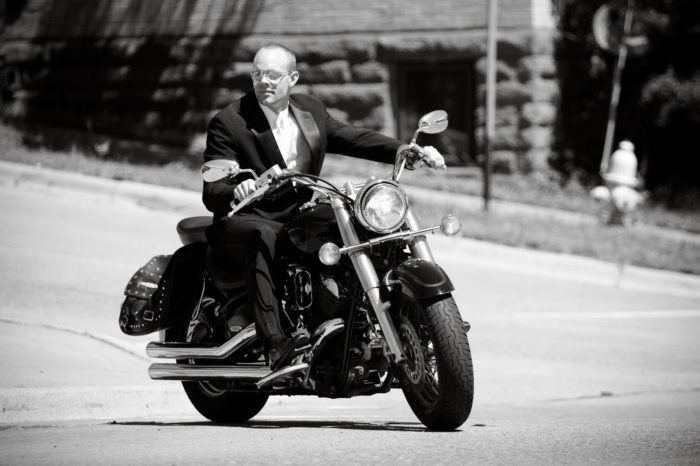 Jim, his best man, and Pete spent time together before the ceremony.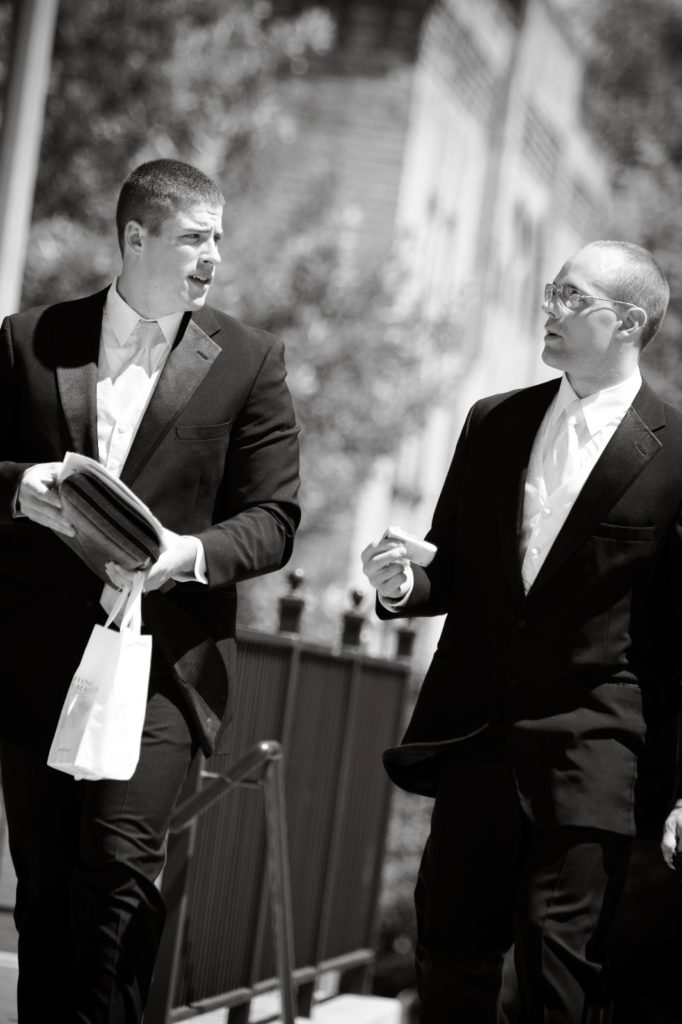 And then the two joined the other guys for a game of cards. I'm quite sure this was at the same time all of us girls were finishing our hair and makeup and attending to final arrangements. (It always seems so much easier for guys to get ready for these sorts of things, doesn't it?) If you look closely, you might be able to see that Pete is about to toss my ring into the pot. Oh, Pete. He had a lot of learning to do back then.
A pretty handsome group of guys, don't you think?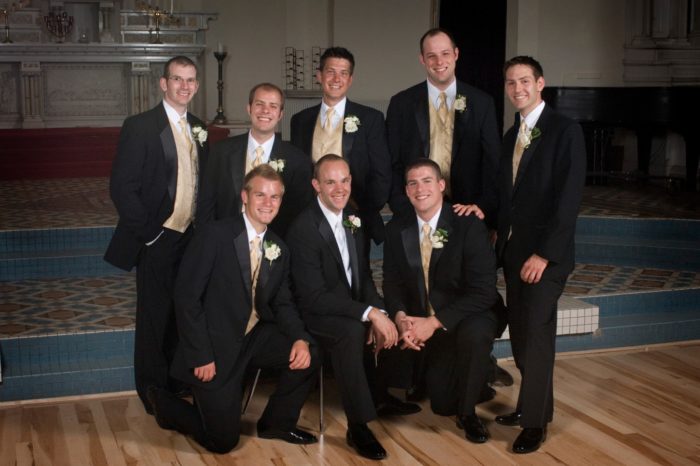 This guy is by far my favorite, though.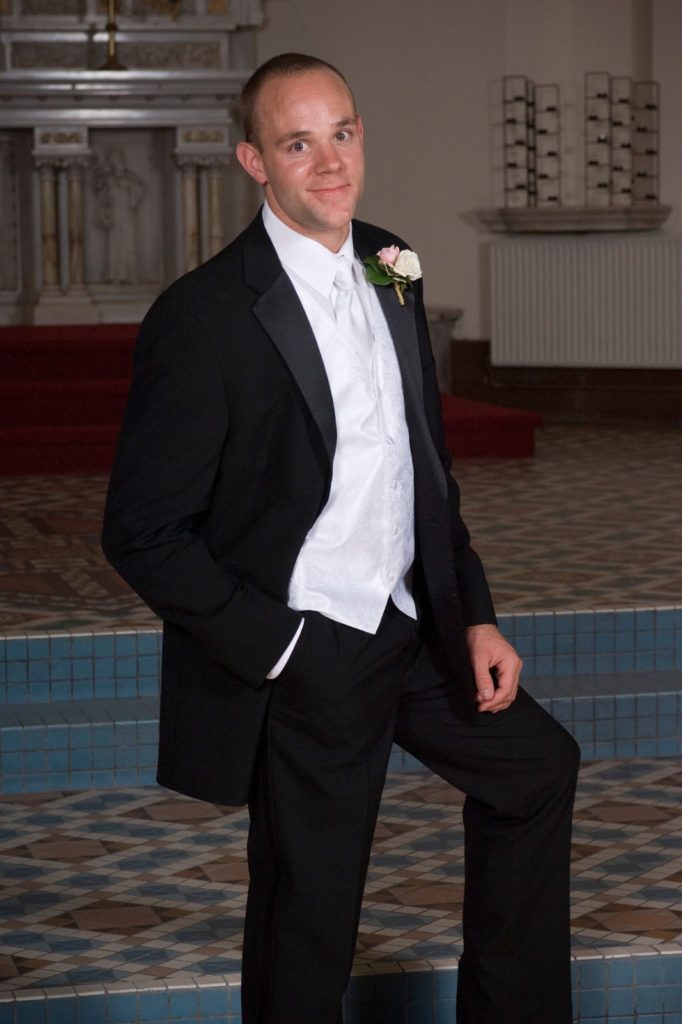 Oooo, that smile!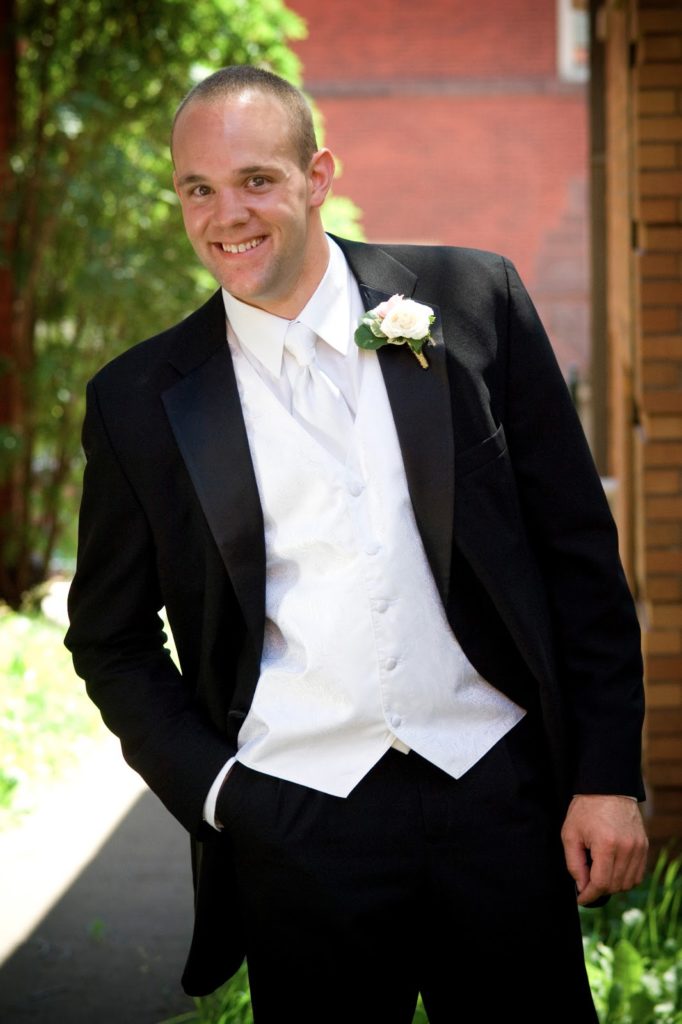 We love traditions, including that of waiting to see the bride until the ceremony, so we took all of our individual photos before the service and saved those together until afterward.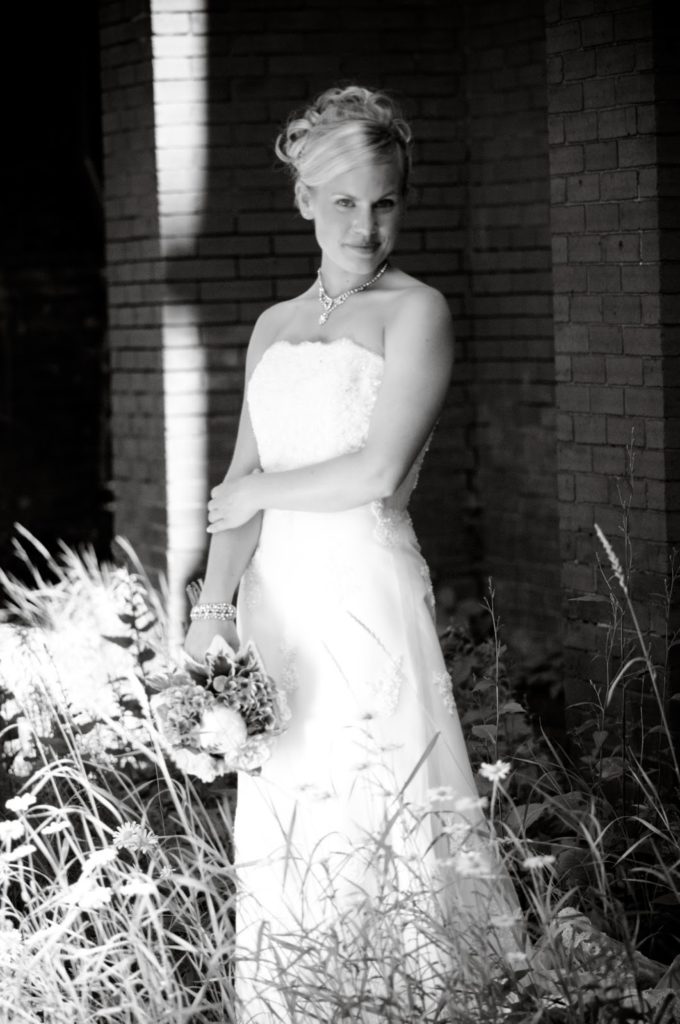 Deborah Sussex, then based out of Ely, Minnesota, perfectly captured the images from our day.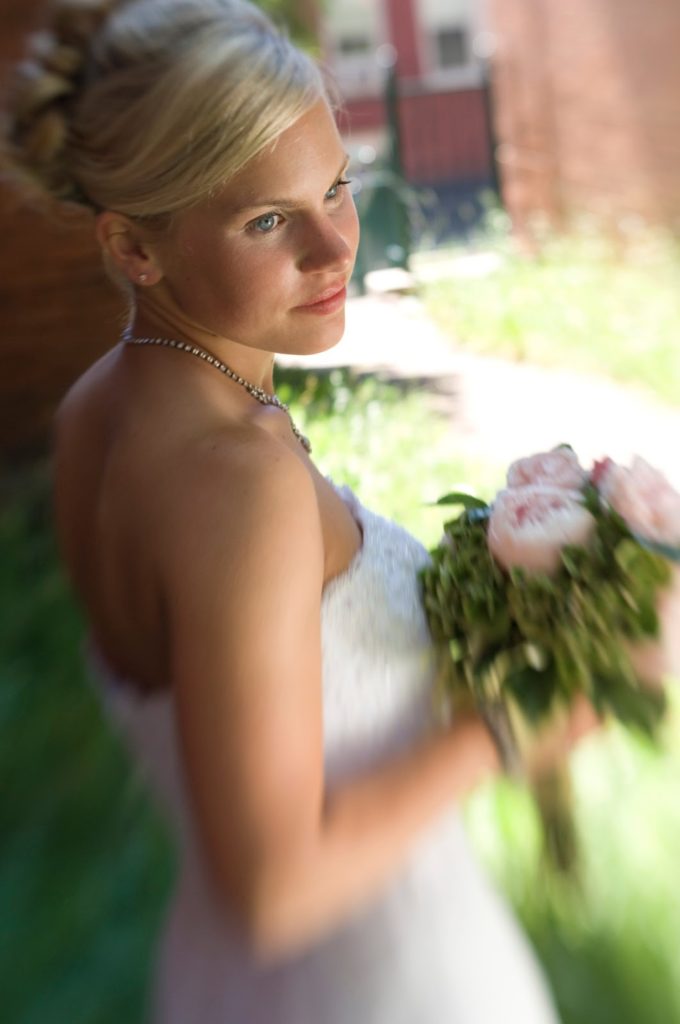 I wore my grandmother's bracelet and pinned her brooch to my bouquet.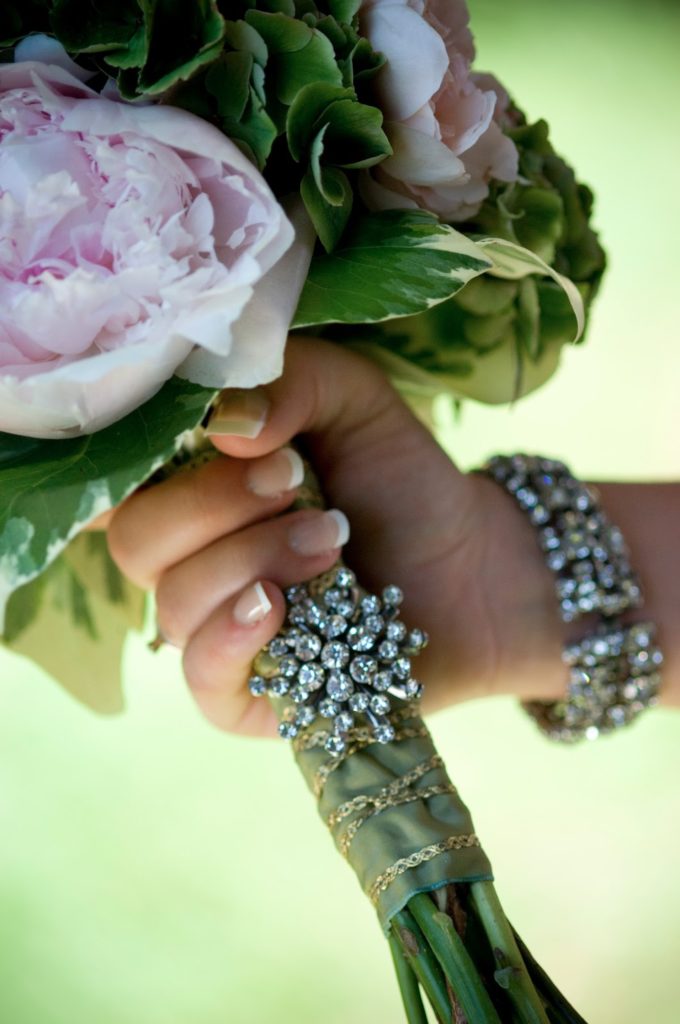 This continues to be one of my very favorite photos. My mom means the world to me.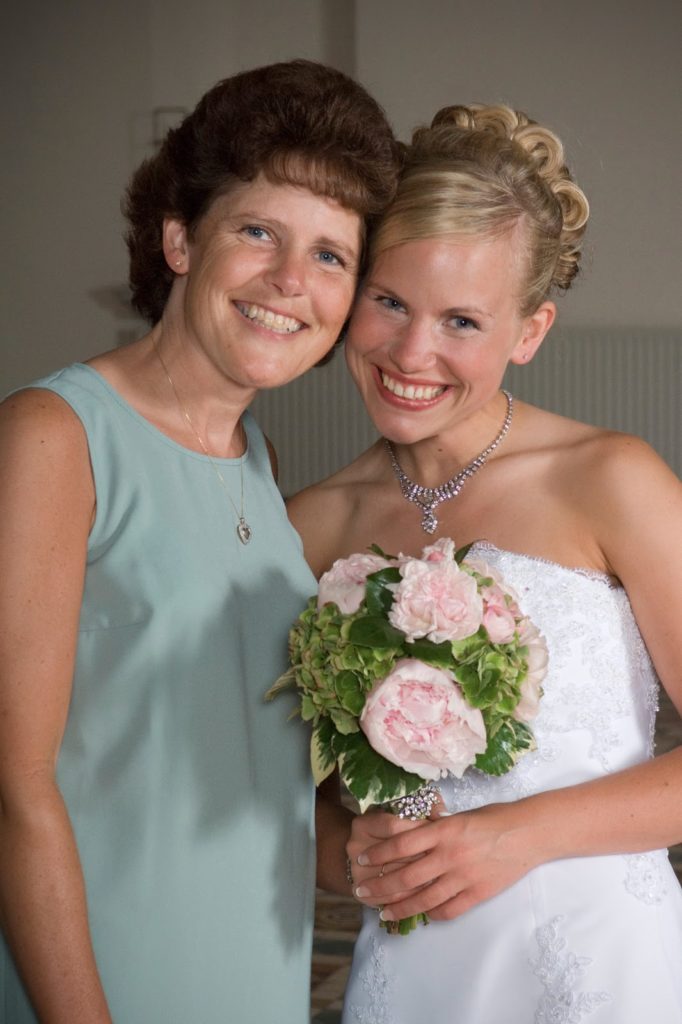 I adore these girls.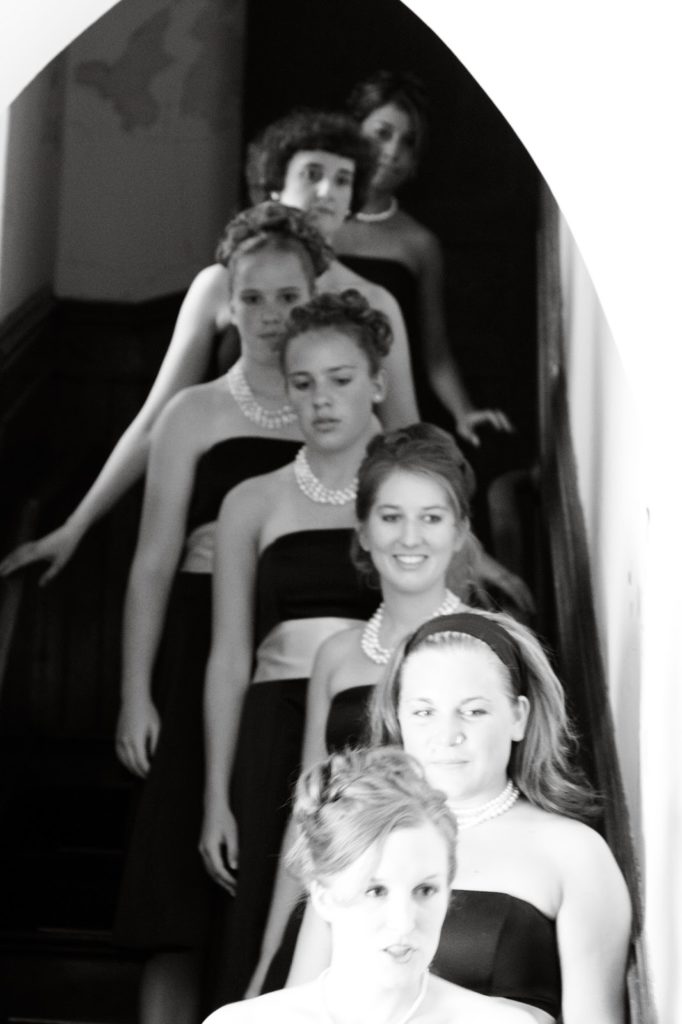 My mother-in-law and my mom have both had such a beautiful influence on my life through all these years. I am incredibly blessed to have them in my life.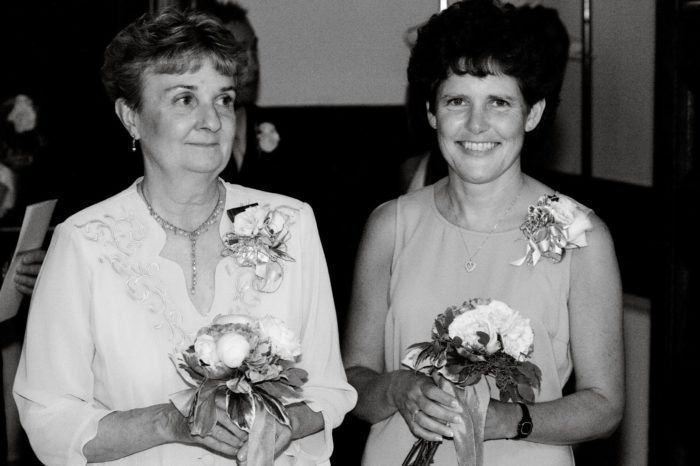 Unexpectedly, my dad was sick the day of our wedding, so at the last minute we decided my mom would walk me down the aisle. My dad had done it the night before at the rehearsal, so I have the unique memory of walking down with both of them.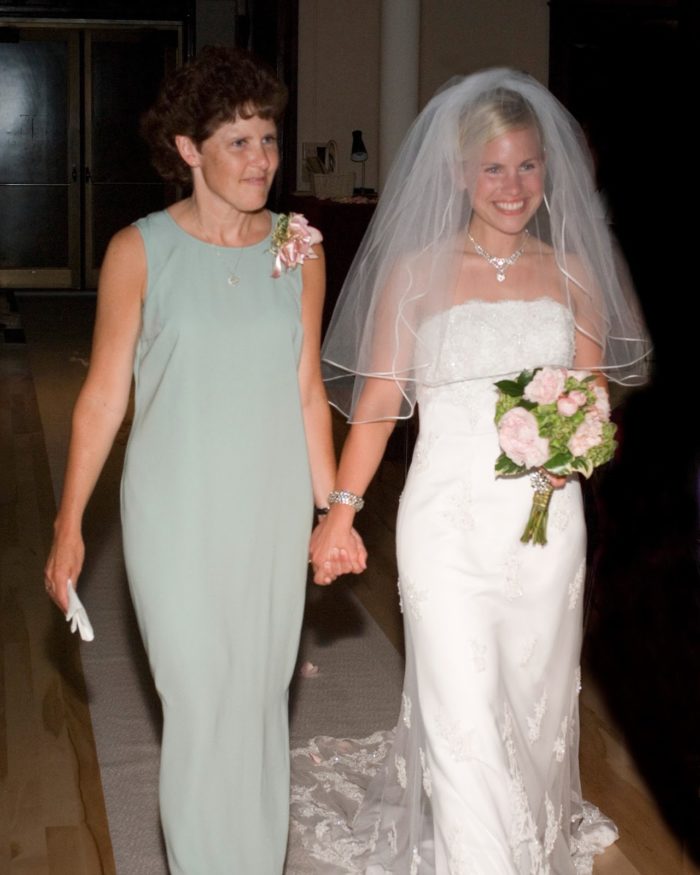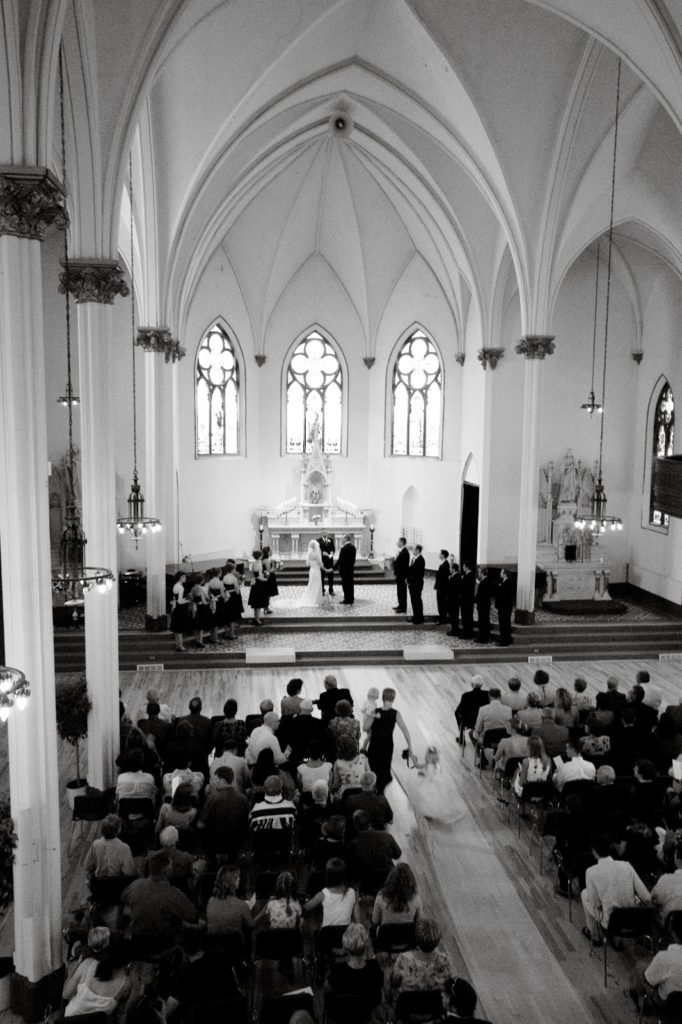 Pastor Ryan introduce me to Pete two summers before our wedding when I stopped for a quick errand at the church. It was such an honor to have him then do our premarital counseling and perform our wedding service.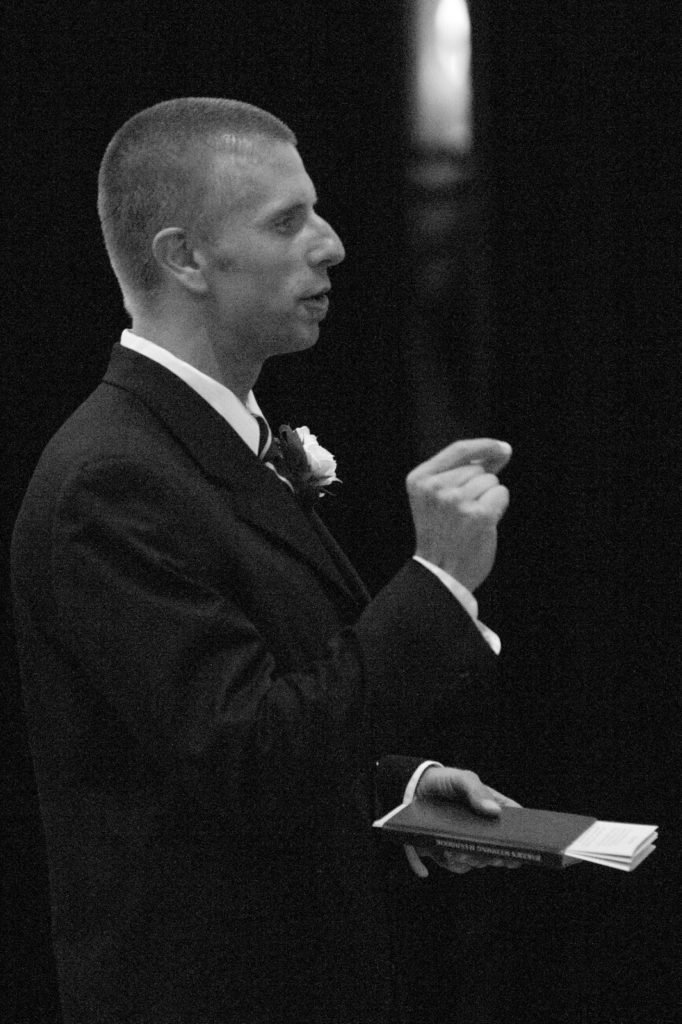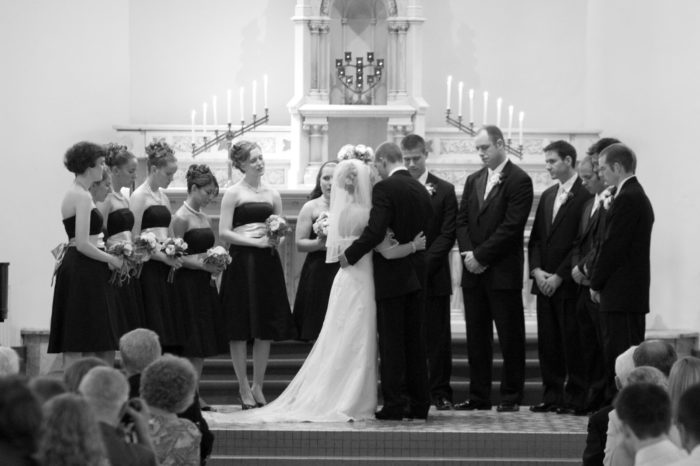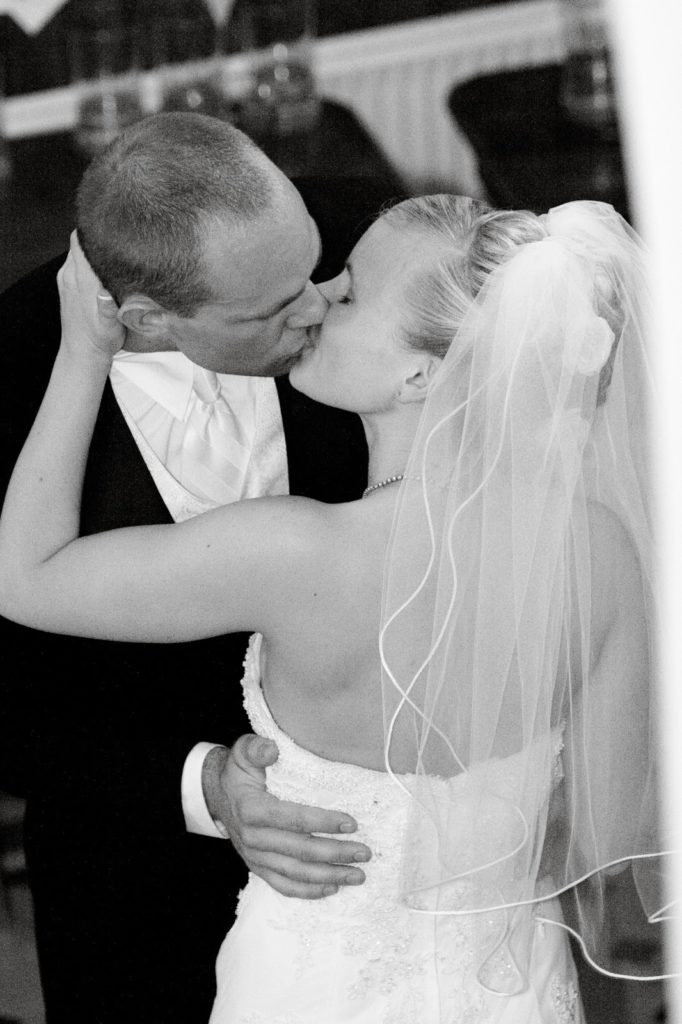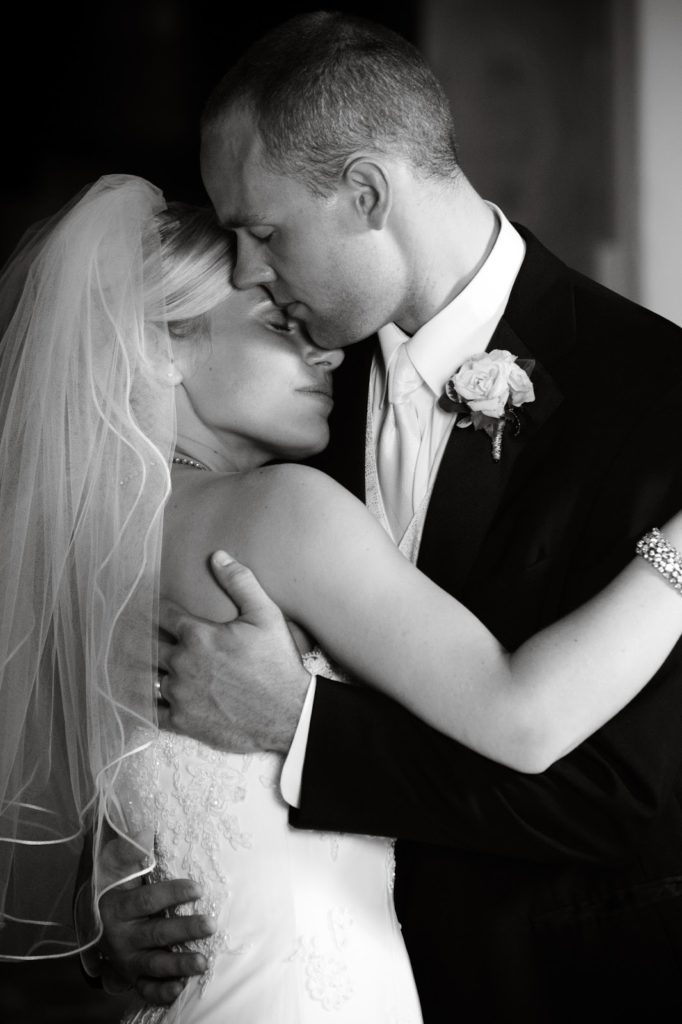 After the ceremony, we took family pictures with the Olsens,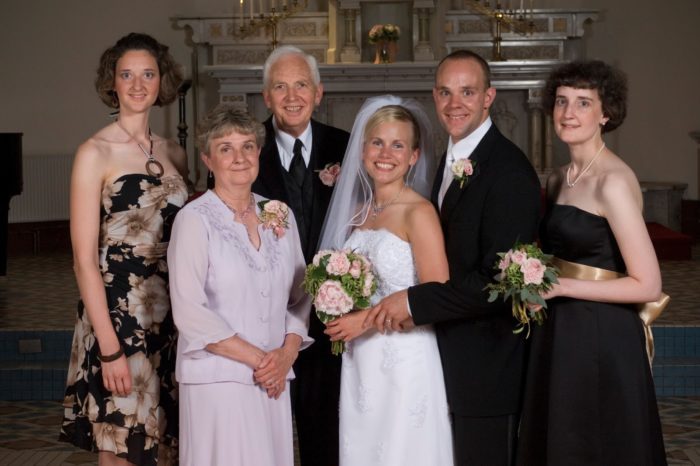 and with the Scotts.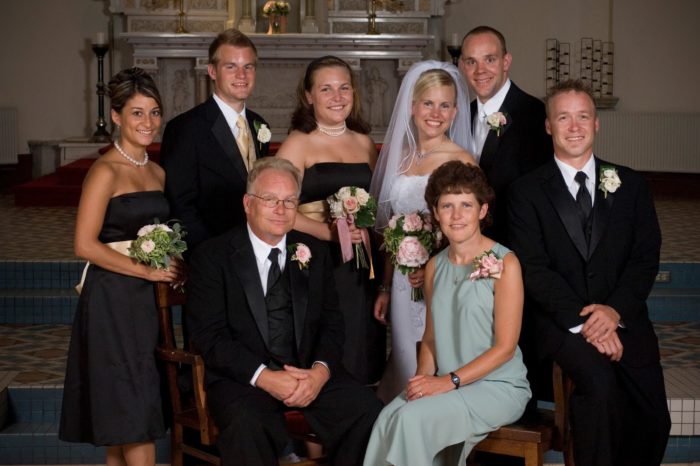 Then we hopped on Pete's motorcycle and headed to the train station to continue to celebration!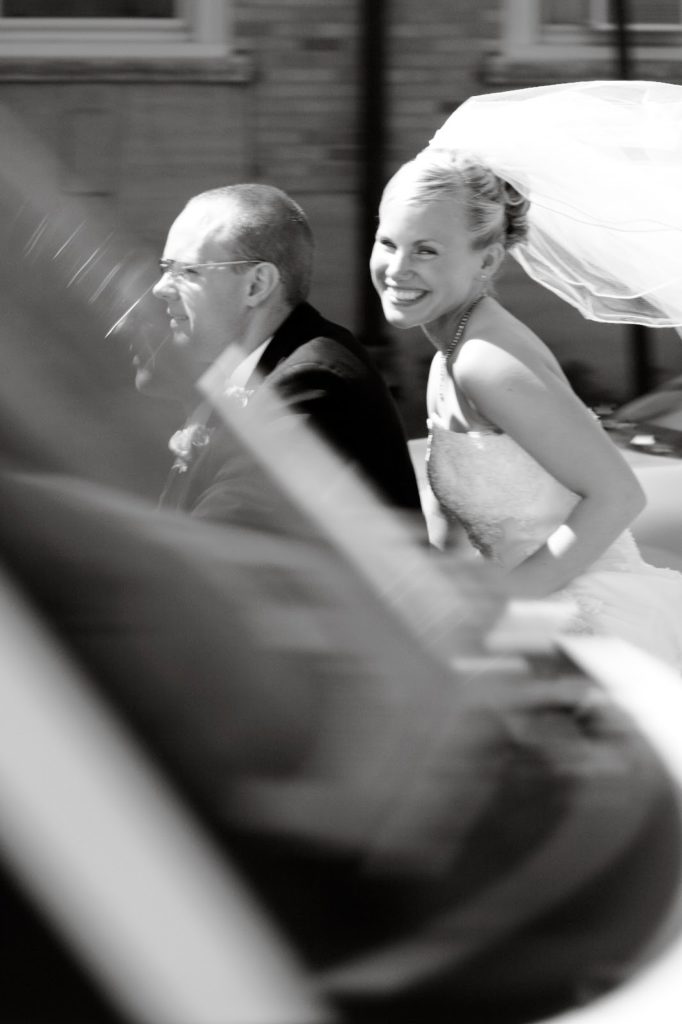 Aboard the train, Pete and I visited with our wedding guests and sipped Coke-a-Cola from glass bottles. There was significance in these glass bottles. Before I met Pete, I had been living in Honduras and teaching in a small high school. Every morning, I joined my students for a break at a little shop where we would have soda in bottles and a treat before getting back to class. It was a sweet way for us to bring a bit of history to the day.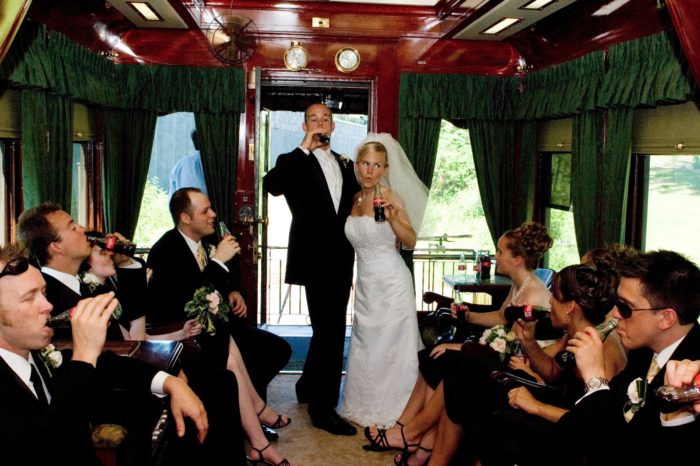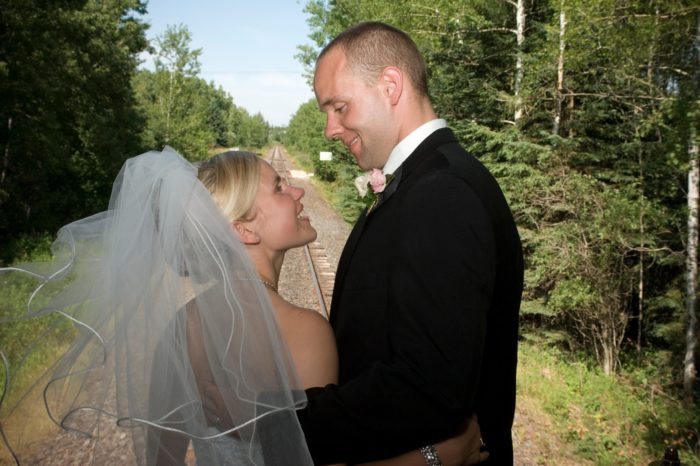 On the way back to the station, the train dropped many of us off in Canal Park where we walked the remaining distance to our reception tent near the water.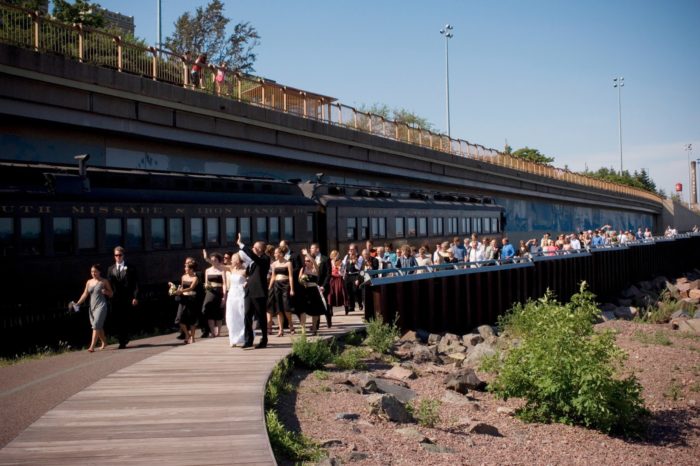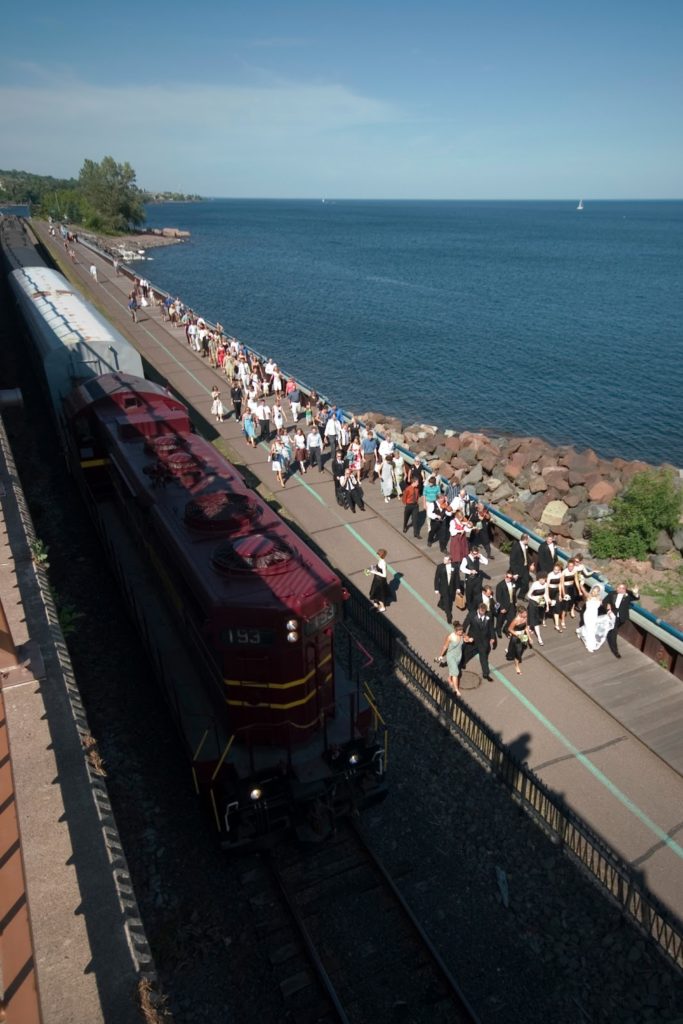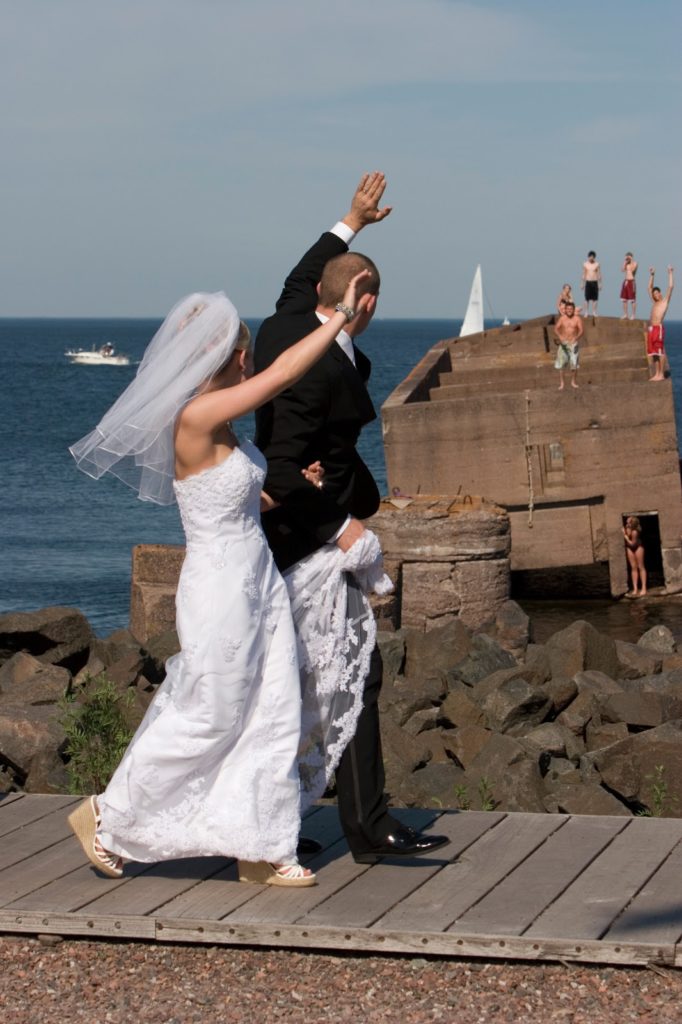 Duluth – with Canal Park and Lake Superior – is among our very favorite places in all the world.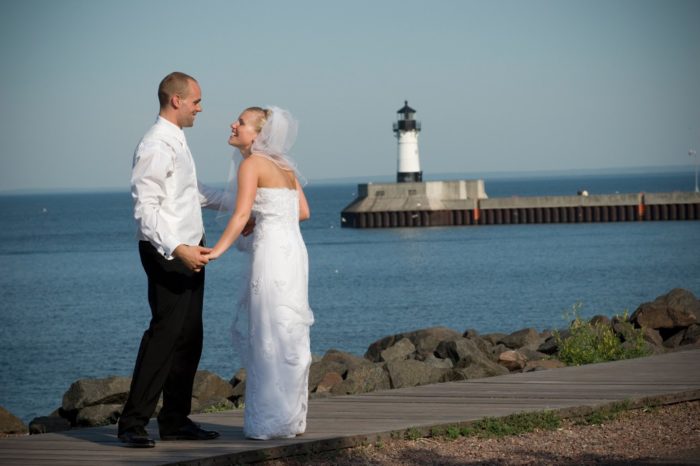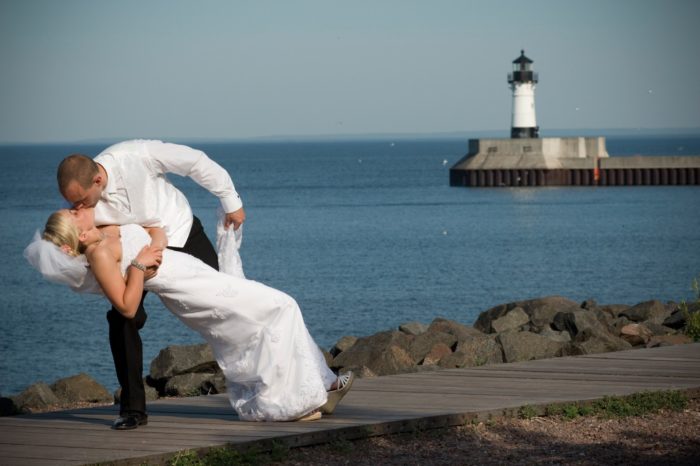 Jim gave one of the beast wedding speeches I've ever heard. It was actually a bit more of an experience, really. He set up a fictitious scene of the first night Pete and I met. Jim played the part of Pete's wingman and had us all laughing.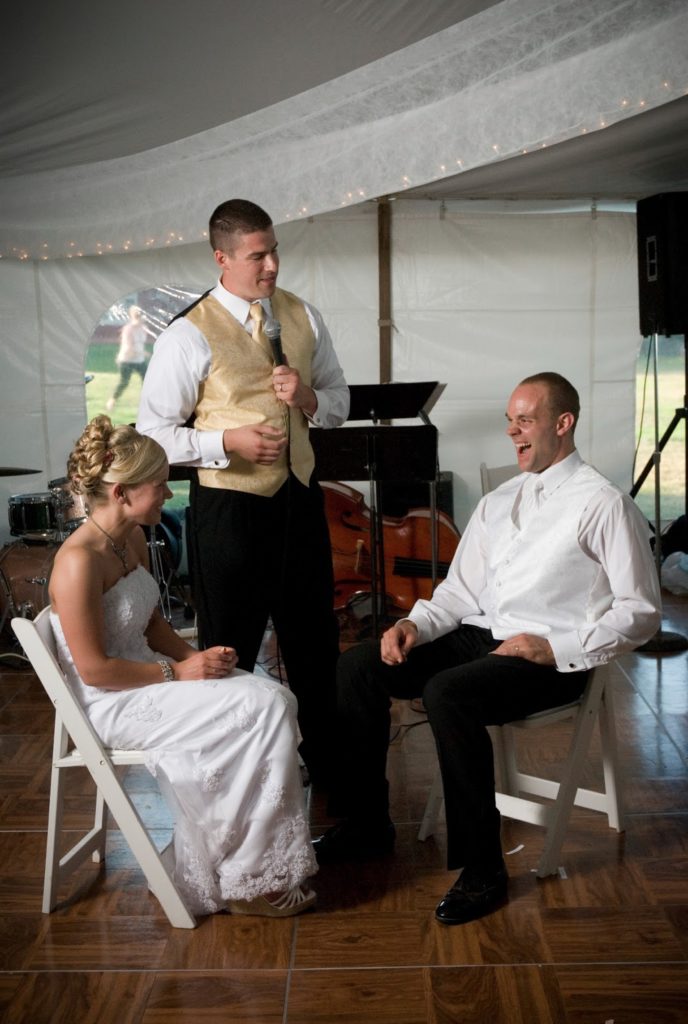 I still remember each of the toasts made that evening by a few of our dearest friends.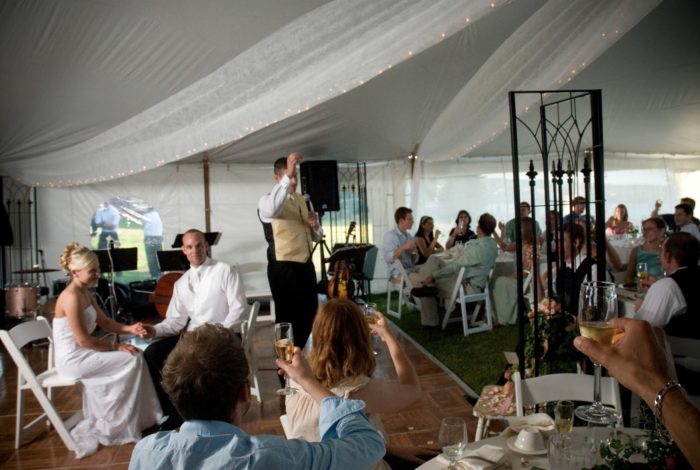 After enjoying an incredible spread of barbecue ribs, grilled chicken, and corn-on-the-cob, Pete and I stepped inside the hotel to escape the July heat and cut our cake. The cake was from Cold Stone and would have been a melty mess otherwise.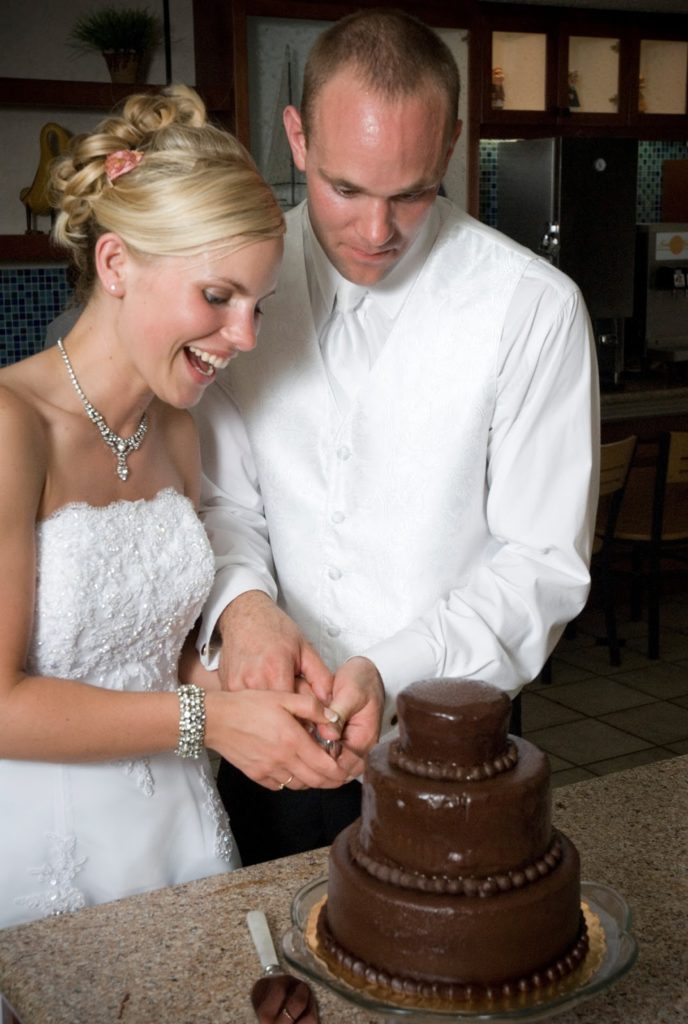 Once the cake was cut, someone brought us a couple of plastic spoons, I hopped up on the counter, and we ate ice cream cake until we were about the burst.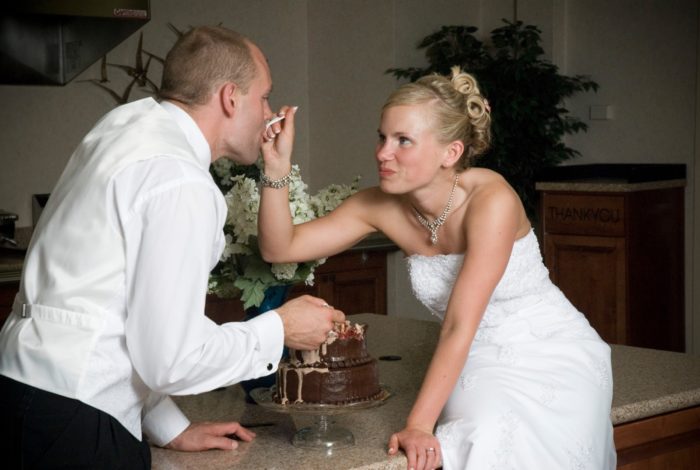 This picture of the evening always makes me smile. Just hanging out before a few more photos.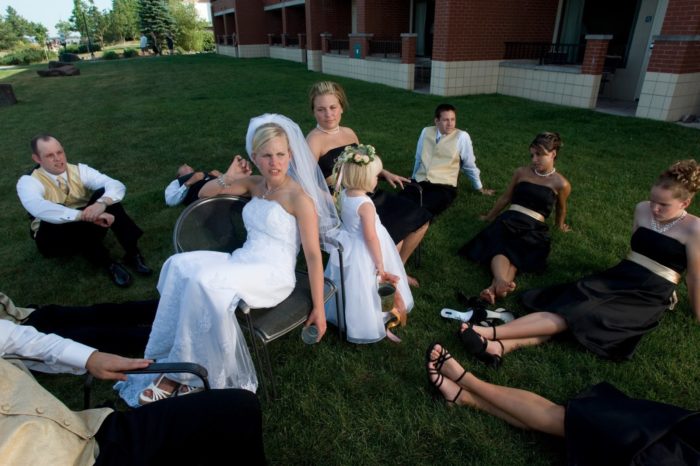 So many incredible friends.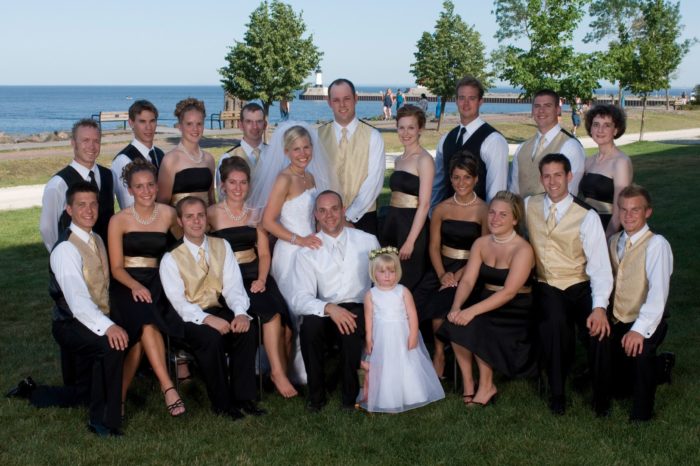 Our darling flower girl was my cousin Alaina. It's hard to believe she's now a teenager. Still just as beautiful.
Pete and I worked together to design my wedding ring, but I didn't actually see it until he placed it on my finger during our ceremony. I still absolutely adore it. Vines along the side to remind us God is the vine and we are the branches (John 15:5), and a ruby for various reasons, but one being in reference to Proverbs 31:10. "A wife of noble character who can find? She is worth far more than rubies." Knox Jewelers in Minneapolis did such a beautiful job creating both our rings.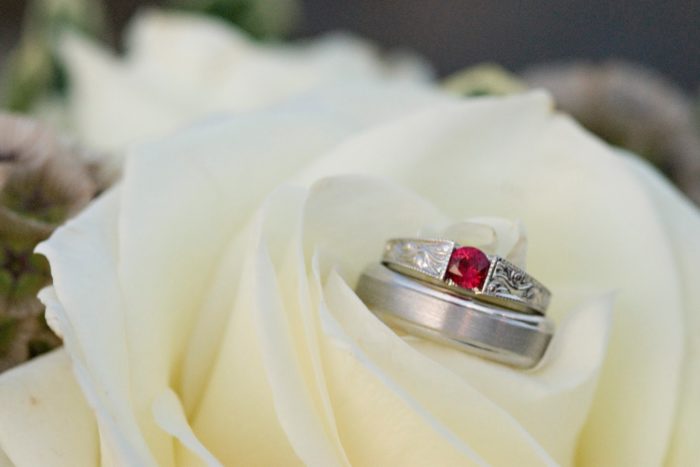 As the evening turned to dusk, it was time to make our exit. I took my place on the back of Pete's bike with a little bouquet to toss to the single gals. (May I take a moment to point out that I had this same motorcycle in a smaller size at the time of our wedding? Coolest wedding present ever from a groom to his bride. We chose to take only Pete's bike for our wedding day because, hey, way better pics than riding off on separate bikes.)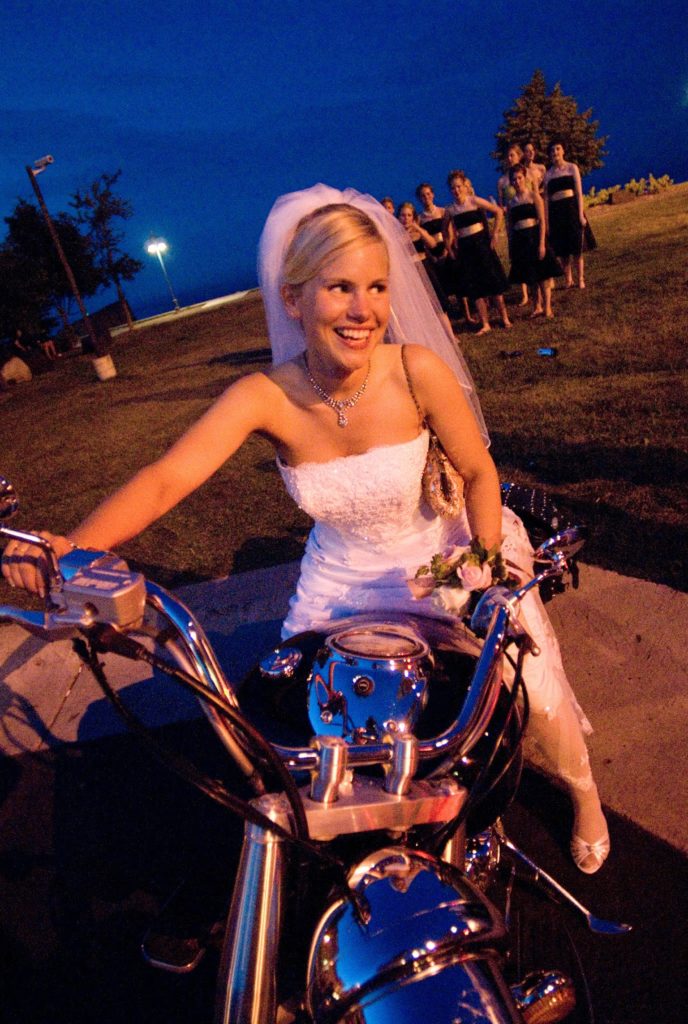 As we were about to ride off, our friends all lit sparklers and lined the parking lot.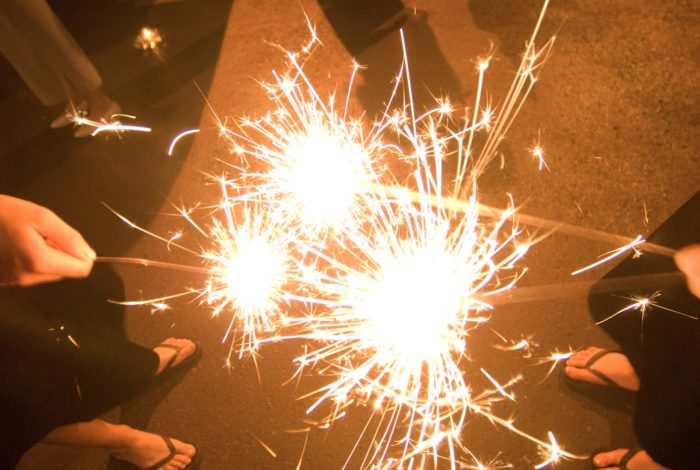 That's when we made our grand exit. One I had been dreaming of for years. We stayed in a nearby historic B&B before spending our honeymoon in Jamaica and canoeing through the Boundary Waters.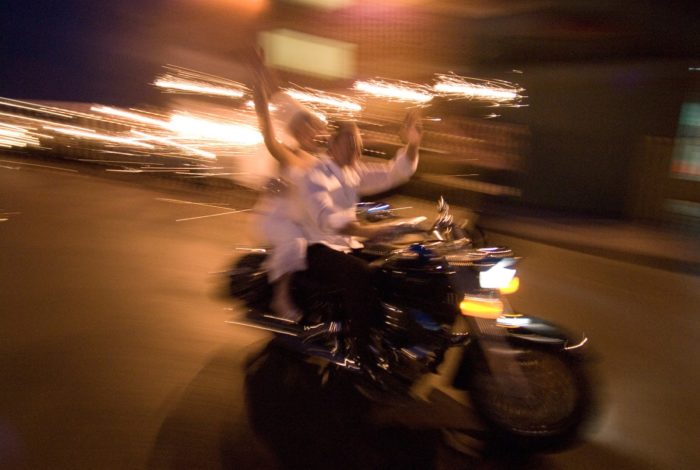 All at the same time, it feels far less than ten years since our wedding day while also absolutely feeling like that long. So much has happened. Adventures, changes, challenges, babies, and immeasurable joy. I never knew I could be this happy. I had never, ever dreamed there was a man who could be my perfect partner is so many ways. There is no question that God made us for each other. Praise God for bringing us this far and for working as He has in and through us.
Yes, we're ten years in, but I still feel like this is only the beginning.