When a friend texts after dinner asking if you'd like their baseball tickets for the next day's game, you don't hesitate. You don't even check the calendar. You simply, yet quickly, reply that yes, yes of course we would love to help take care of those summer baseball tickets for you. Because that's what summer is, right? Sitting outside watching baseball games, eating hotdogs and pretzels dipped in melty cheese, sipping up ginormous cups of carbonated goodness, and giggling from the feeling of sticky handfuls of blue cotton candy melting on a matching blue tongue. And when that baseball game is being played at an open-air field you haven't yet visited, you snatch up your Twins baseball hats and tees, and head to Minneapolis for a perfect summer game.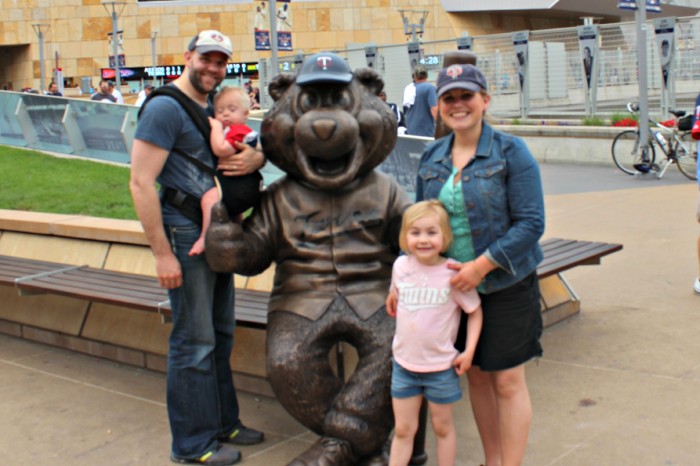 I've grown up watching the Minnesota Twins play under the roof of the Metrodome, so sitting outside for a game was completely new. As soon as we walked into the stadium, I told Pete it just felt like baseball.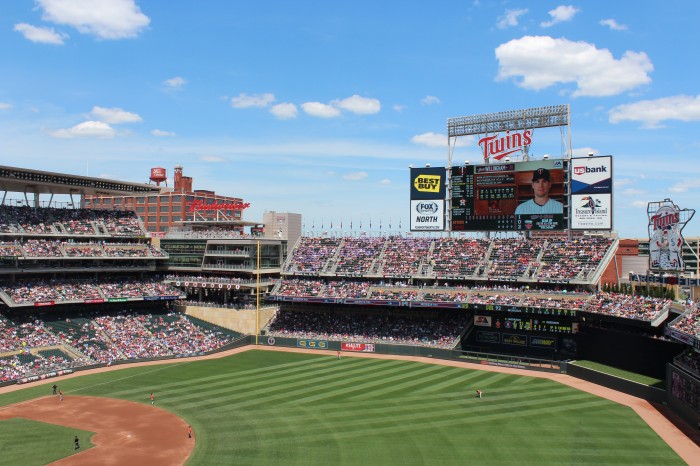 Ella & I explored the stadium together, drifting up and down on the escalators to other levels. Before returning to our seats, she excitedly picked out a bag of tri-colored cotton candy.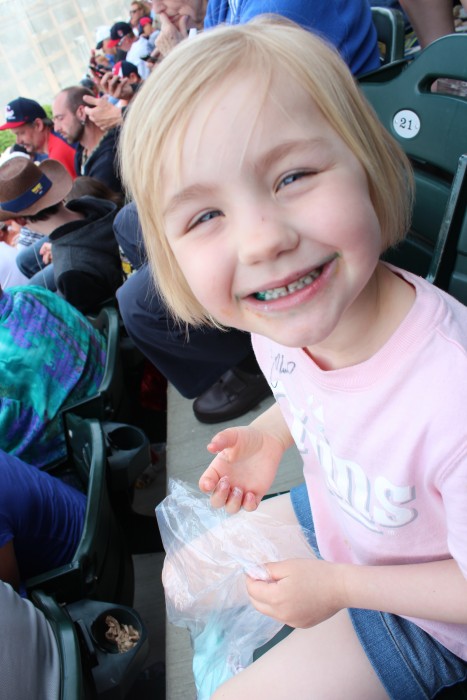 Even in the Ergo, Sam scrambled to get a hold of our big ol' cup of Diet Dew. (remember the value of diet dew in my family?) After every sip, he got the most adorable, thrilled grin across his face. Then he'd dive after the cup for another sip.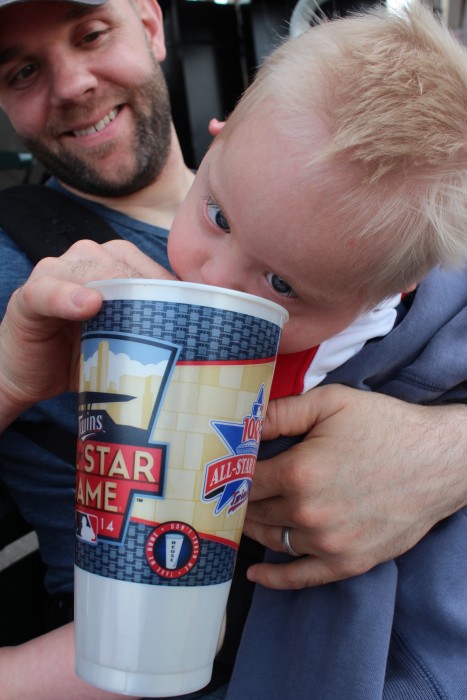 We may have been witness to two grand slams by the other team, but it couldn't have prevented us from having a perfect afternoon of summer baseball!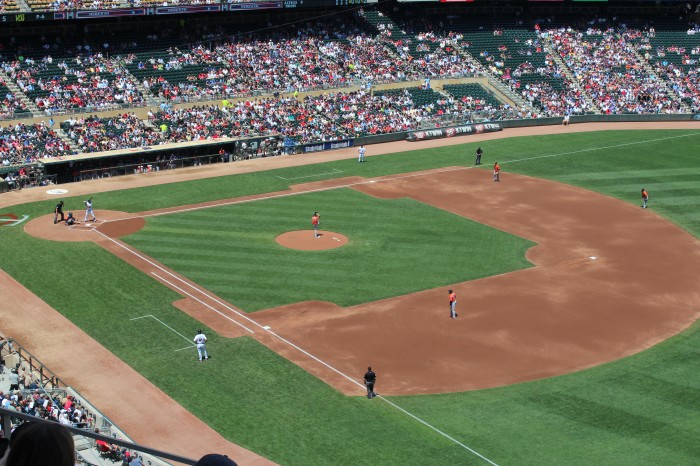 And look! My brother Jake was able to join us! Can't wait for another trip to see the Twins at Target Field!