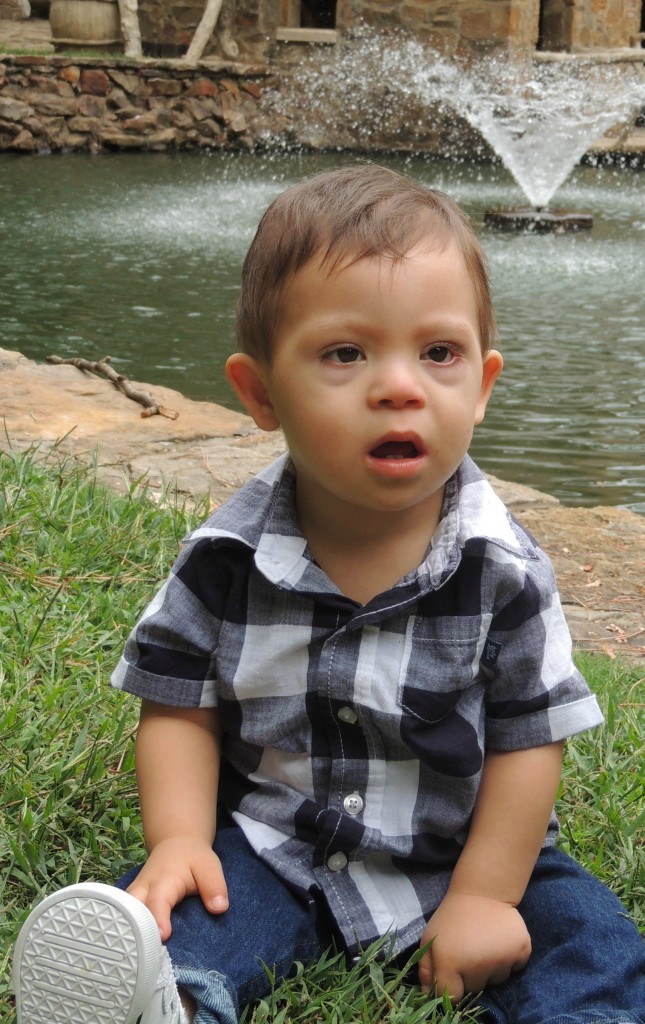 Meet 17-month-old Serio! His mom, Griselda, writes today about the moment her doctor told her that her son had Down syndrome. You can find Griselda on Instagram at @frizzy_xoxo.
When did you find out your son had Down syndrome?
To be honest I don't remember the exact date when I was told about his diagnosis. I had Serio on February 21, 2014 though c section because of a medical condition. I went home from the hospital to get as much rest as I possibly could. I would call to check on him as soon as I got home, before I went to bed, and I'd wake up in the middle of the night and call to make sure he was fine. I was away, trying to rest but all I could do was think about my son. That day early in the morning I walked into the ICU room and they were doing an echocardiogram on him. I didn't think anything of it. He was my only son and did not see the red light. To me it was just another routine procedure they were doing to make sure he was doing well. My mom, sister-in-law and nephew had flown in from California a few days before. They had gone out with my husband to get something to eat and to give my little nephew a break from being in the hospital all day. I was sitting there, admiring my precious angel in the incubator, when one of the female doctors who had been seeing him came in and said there was something she had to tell me. She knelt down next to my chair, held my hand, and said, "Your baby has Down Syndrome." Just like that she dropped the bomb and asked if I had any questions. Of course I did! I had a million and one questions, but I just said no. She said if I had any questions to let the nurse know and she would personally come in and talk to me. Before she even left the room I was crying. I picked up my phone and texted my husband. I remember writing something like, please come, but come alone. I just didn't want anyone else there at the time, not even my own mother. Within minutes he came back to the hospital and I told him the news. I am so thankful he is a faith filled man and took the news better than I did. He held me, and as I cried he reassured me that it would all be okay, that he was our precious son, our baby, our gift from God!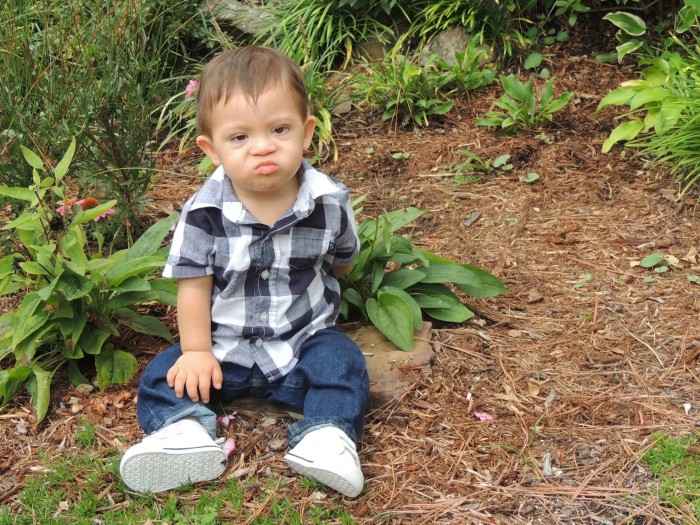 If someone I knew were told their baby would be born with Down syndrome, I would tell them…
I would quote Mercedes mother of @hooray4sunny. Why? Because her message is so powerful. I wish that somehow I would have read it during those difficult days that followed after my son's diagnosis. It goes straight into the heart and it could save many babies from being aborted.
"Dear scared and nervous mama, this news about your precious baby is scary. I know it hurts. But please don't walk away. Don't let the fear of the unknown cloud your judgment. Or intellectual and physical imperfections be the reason you walk away. Be bold! Be strong! Have grace. But most of all hold on to life! Hold on to that feeling you first had when you found out you were pregnant. When your baby was just your baby in your belly. Don't walk away. Don't' walk away from your miracle. Love you and I'm praying for you."

I would also tell them to just love their precious child. To not waste time dreading over their diagnosis. They grow so quickly and in less time then they know they'll be laughing and enjoying their lil angel so much that the initial diagnosis and all those negative feelings will seem so distant.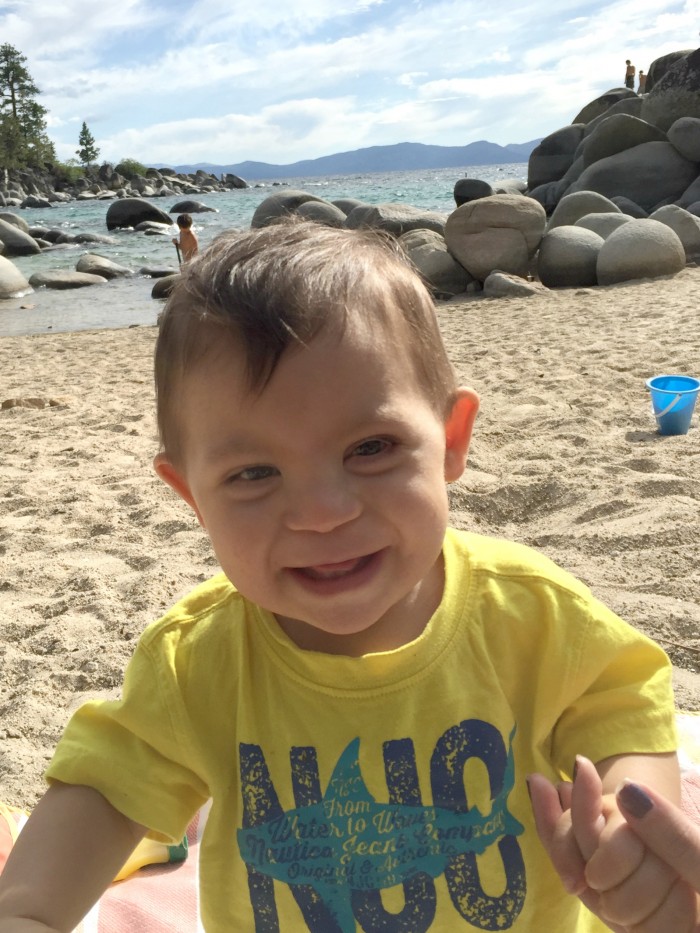 Click below to read all the stories from Down Syndrome Awareness Month!