Today is the first day of October, so you know what that means? It's Down Syndrome Awareness Month! On our journey through the last 4 1/2 years, we have met an amazing number of truly beautiful people who have Down syndrome, the most common genetic condition in the United States. These children and adults are changing what it looks like to have Down syndrome, and the world is taking notice. Through the next 31 days, I will be introducing you at least 31 of these individuals and their families. We'll learn about their talents and hobbies, what they love and what they don't like so much, who their favorite people are, how they would spend a day they design, and much more. Our hope is that you will see the beauty of each person's individuality, because they may share a common extra chromosome, but that doesn't make them copies of one another. Let's celebrate uniqueness!

First up, I would like to introduce you to six-year-old Miss Zoey Grace! I met Zoey's mom, Sasha, on Instagram and have so enjoyed following their family on Snapchat, as well. Zoey's energy and imagination are super fun to watch! You can find them on Instagram at @itsabellazoey, Snapchat under sasharae513, on Facebook as @ZoeyGraceMabel and Twitter @itsa_bella_zoey.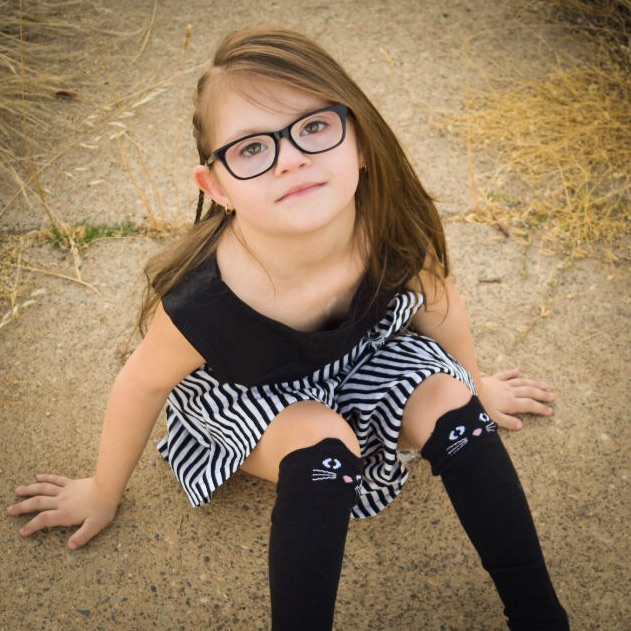 What does Zoey Grace enjoy doing?
coloring, drawing, running down hills, playing barbies, watching YouTube, swinging, going to Cubbies, reenacting her favorite movies & music videos!
What are her favorite foods?
chicken fries, fruit, French fries, chips, most cooked vegetables
What are her favorite movies?
Frozen, The Jungle Book, Cinderella, Inside Out, The Peanuts Movie, Tangled, Zootopia, & Minions.
What are a few things she's really good at?
Drawing, coloring, writing her name, imaginative play, reenacting the song scenes from Frozen, running, spotting her favorite characters (Disney, movie, cartoon, etc.) on anything – anywhere!
If Zoey could design her own day, what would she do?
She'd go to Disneyland!  Lately she's pretty obsessed with the idea of Disneyland and we're hoping we can make that happen soon!
Who does she love spending time with?
Daddy!  She's a big time daddy's girl and would prefer him over anyone else!  She also loves spending time with her sister & brothers … she loves it when any of us will play with her!!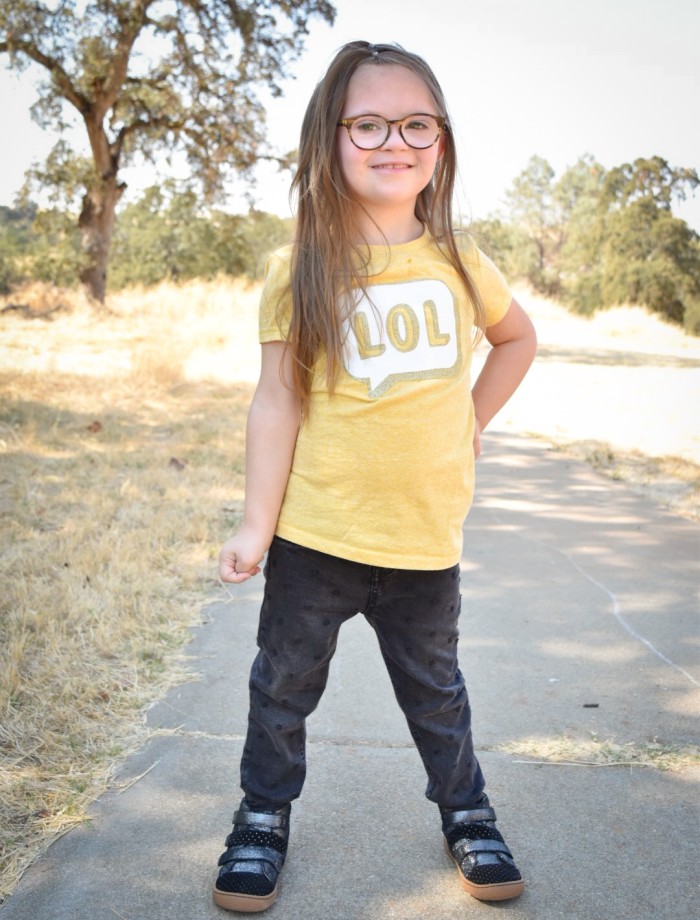 What is something you want everyone to know about your daughter?
I want everyone to know that I wouldn't want Zoey to be any different than she is!  She is not a burden, she is not "less than" anyone else – she is an equal!  Having Down syndrome is just a part of who she is (and a part I would absolutely choose, because man is that extra chromosome amazing!) but above all she's just a little girl!
What is the most wonderful part of knowing Zoey?
The most wonderful part of knowing Zoey is seeing life through her eyes.  She finds so much joy in life – and that joy is contagious!  I love seeing how she shines and can brighten almost anyone's day!!  I love the things she says that make me laugh.  I love how she sometimes gets sassy and suddenly she's gone from shy to assertive!  I love her smile, her giggle, and the way she thinks adding the word "butt" to a sentence is hilarious (& at times, possibly a good tactic to keeping me from videoing her)!  I love her for everything she is and all the love she has brought to our family!
What has been a good resource for you as a parent of a child with Down syndrome?
The best resource I've found is the community of parents who also have children with Down syndrome – instagram has been instrumental in me finding this community!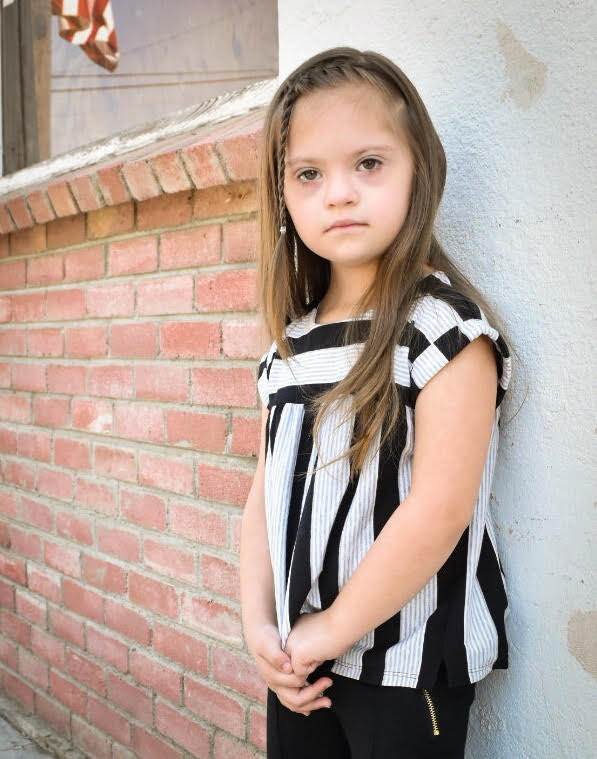 Thank you, Sasha, for sharing your beautiful Zoey Grace with us today! Friends, be sure to check back again every day this month as we celebrate Down Syndrome Awareness Month!
Click below to read all of our posts celebrating Down Syndrome Awareness Month!
Save
Save
Save
Save
Save
Save