We've got another birthday today! William is celebrating turning eight! His mom, Elena, is sharing a few beautiful thoughts about her son today for day 15 of Down Syndrome Awareness Month. You can follow Elena and William on Instagram as @elenakathryn and on Elena's blog Monkey Bear and Buddy.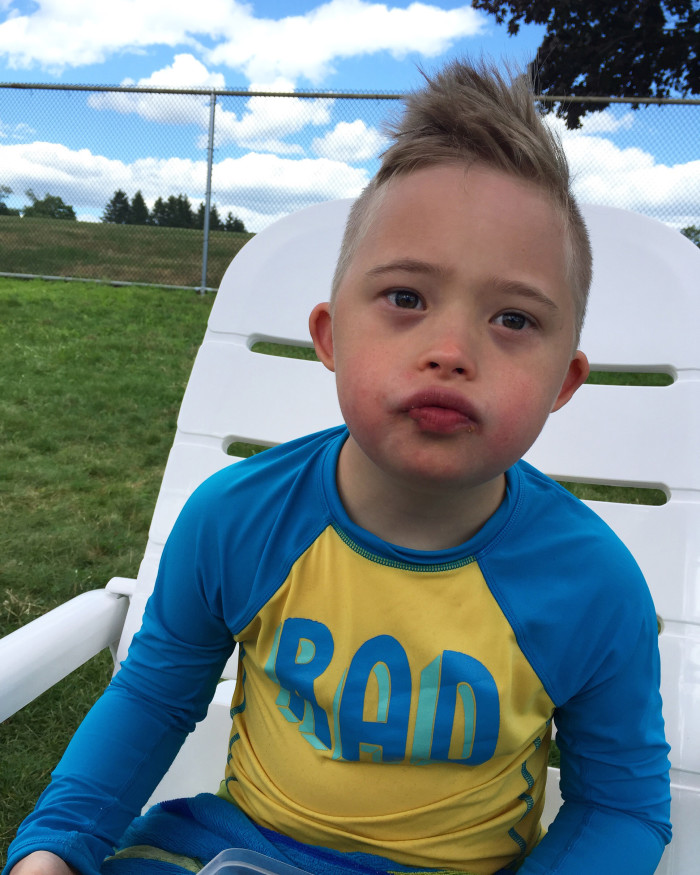 William's favorite people are his two sisters. Just like any other brother, his favorite activity is tackling and wrestling them! William loves an adventure and this summer we went to Santa's Village. William rode on every ride and swam in every pool. He is a fun loving guy but definitely likes things his way. William is not a fan of waiting and that can make some outings a little hard. Along with Down syndrome, William has apraxia so his speech can be very hard to understand but his big sister understands almost everything he says. When William is overwhelmed with frustration, his big sister is often the only one who can calm him down.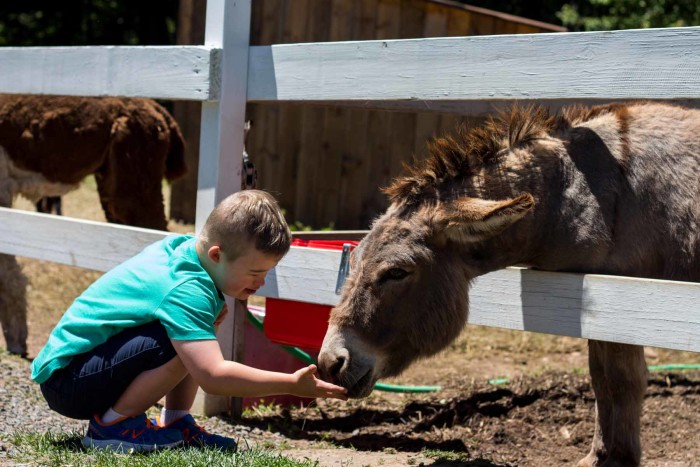 William has taught my daughters to not make snap judgments of other children. He teaches them to be in every moment and not worry about what tomorrow will bring. He teaches them patience. As they continue to grow I know the lessons they learn from him will increase.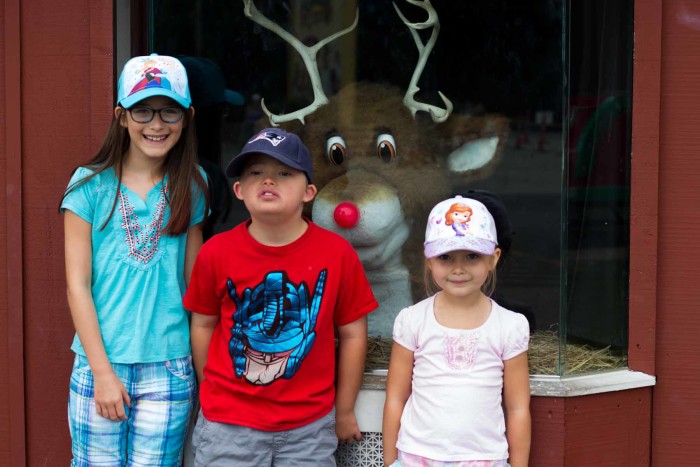 As a mom of a child with Down syndrome, I think it is important to put William out in the world so others can learn from him as well. If I knew a child with Down syndrome before I had one of my own, I think I would have been less afraid. There is such a fear in the unknown. The medical jargon is so scary. But the reality of having a child with Down syndrome is nothing like what you imagine. William is perfect just the way he is and the love and joy he brings us is priceless.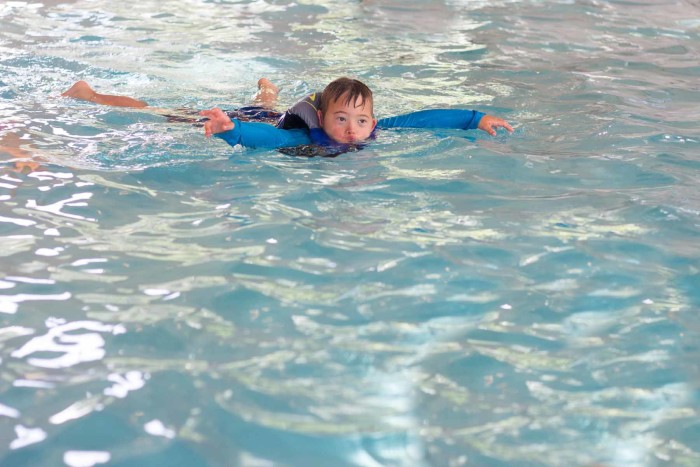 Check back tomorrow as we continue celebrating Down Syndrome Awareness Month or click below to read all of our previous posts.
Save