Wesley is back! I introduced you to Wesley last year during Down Syndrome Awareness Month when his mom, Amy, shared details of how she first learned about her son's diagnosis. I've had two opportunities to spend time with this sweet four-year-old and his siblings since his family lives so close to our mission's headquarters. Such a treat! You can find Amy as @thethomps on Instagram and Twitter, and at amyknueppel.com. Thank you, Amy & Wesley, for celebrating with us again this year!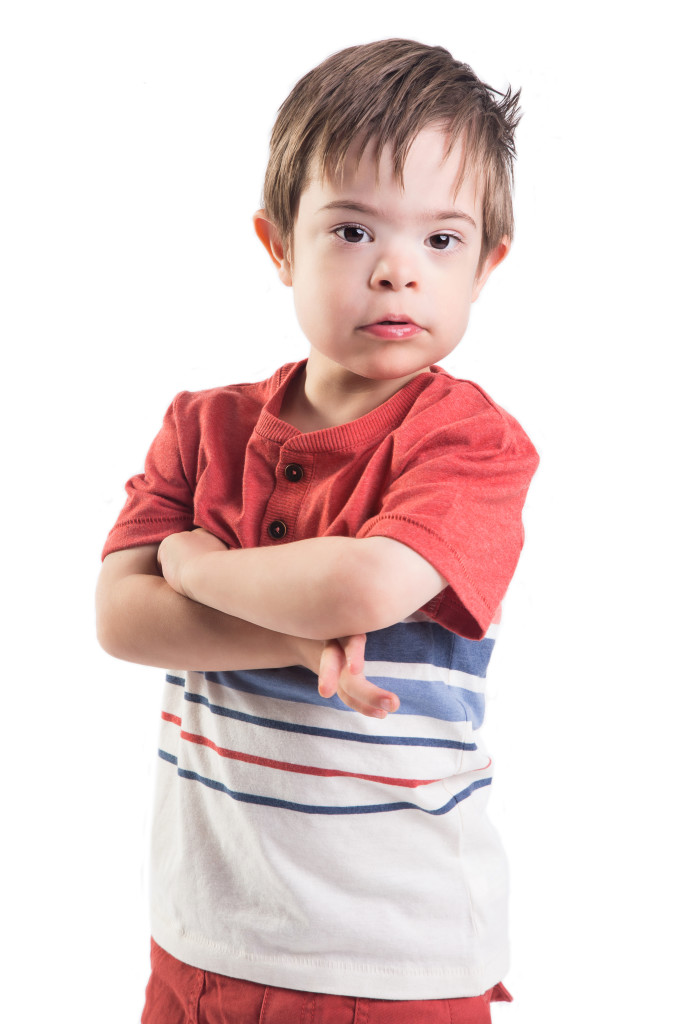 What are some of Wesley's favorite things to eat?
Wesley loves food. He is my kid who will eat curry, chicken taco soup, burrito bowls, minced pork with black bean sauce, tempura vegetables, and barbeque with no issue or complaints. His favorite food, though, is pizza. Specifically pepperoni pizza. We have pizza and movie night on Friday evening and I think it's his favorite day of the week because he gets pepperoni pizza. If you ask what he wants to eat, 8 times out of 10, you'll probably hear "pepperoni pizza"! We've had to work really hard on the "p" sound in speech therapy this year because it used to come out as "eh-roni zaza," which was really cute but we were the only ones who understood what he was asking for. 🙂
What are his favorite movies?
Wesley is a huge fan of Christmas, so his movies of choice lately have been Charlie Brown Christmas, Veggie Tales Christmas, and Polar Express. He loves Disney, too, especially Frozen and Up. Having a big sister means he gets to hear more than his share about Disney princesses and I think he has a soft spot for Anna, Elsa, and Rapunzel. We are going to Disney World next year (shhh! It's a secret!) and I cannot wait to see how he reacts to seeing his favorite characters in person!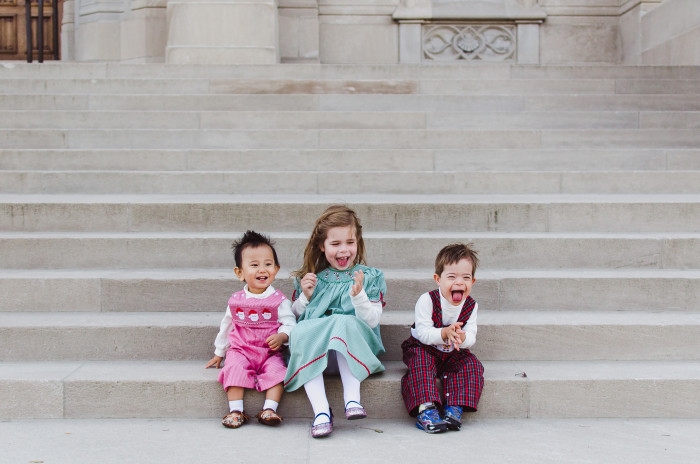 What is the most wonderful part of knowing Wesley?
I love Wesley's perspective on the world. He watches people and his surroundings intently. I will often hear him giggling or full belly laughing at people doing something funny or something he sees in nature, like animals playing, that strikes him as funny. He has a wicked sense of humor and can already crack a joke with limited vocabulary. I love that he loves to make others laugh – he is becoming an expert at making silly faces to get someone else to smile. He also loves to give people fist bumps and high fives. It's his way of interacting easily with others. I think it really stops and makes people happy when this little guy walks or rides by in a shopping cart and yells, "High five!" I have yet to see someone turn him down. He is changing perspectives on Down syndrome. He is making an impact on his little corner of the universe. We are so thankful that he is part of our family and for how much he has changed our worldview!
What is something you don't think many people know about Down syndrome?
People with Down syndrome are capable! Wesley helps empty the dishwasher, put clothes into the washing machine and move wet clothes into the dryer, clean up toys, pick up dirty clothes and put them in the hamper. If our typical kids can do it, so can he! He doesn't get a pass on helping out just because he has Down syndrome, though I'm sure he'd like to play that card sometimes. 😉
Check back tomorrow as we continue celebrating Down Syndrome Awareness Month or click below to read all of our previous posts.

Save
Save