We are officially past the half way mark during Down Syndrome Awareness Month. Can you believe it?! So many more awesome kids to meet! Today I'd like you to introduce you to five-year-old Tessa Jo.  I connected with Tessa's mom, Becky, a couple years ago through the magical world of Instagram (really, it's by far my largest support network). Shortly after finding Becky, I discovered she had written a sweet book called  47 Strings: Tessa's Special Code that explains the uniqueness of Down syndrome in a way children can understand. It's beautiful. You can now follow Tessa Jo's journey on Becky's blog and on Instagram as  @dear_tessa. Thanks for joining us again today, and have a wonderful Sunday!
What does Tessa Jo love to do?
Tessa really loves singing and dancing to Taylor Swift songs!  She also loves being outside, playing with her dog and her chickens and going for rides with her dad on the 4-wheeler.  Her favorite indoor activities are doing crafts, helping mommy in the kitchen and playing board games. She loves to eat, but I would say ice cream might top the list of all-time favorites.
What are her favorite movies and books?
She is a lover of Disney princesses; especially Elsa (shocker, I know.) Her current favorite movie is The Peanuts Movie.  One of her favorite books to read before bedtime is called Tickle Monster by Josie Bissett.
What do you think Tessa would do if she could do anything for a day?
If she could design a day by herself, I can't even imagine what we would do…my guess would be that we would eat a big breakfast, then paint her nails or go to get them done at a salon.  Next I think she would love to go to a movie theater, get a great big bucket of popcorn and watch a movie. Then I think we would make cookies and head outside to play the afternoon and night away after that.  Of course I am sure she would love to close out her day by sleeping in my bed.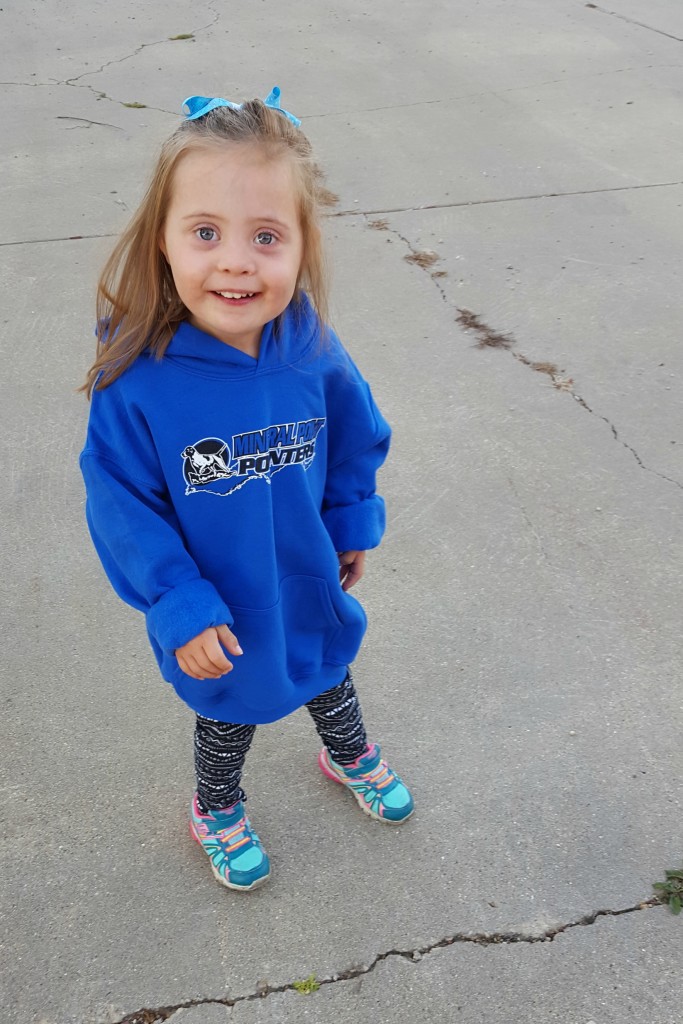 How is Tessa both similar to and different from her siblings?
Tessa is incredibly patient and laid back most of the time.  This is where she differs from her younger, and much less patient, sister.  Tessa's nurturing disposition is something that her little sister is picking up on.  At just twenty months apart, her younger sister really looks up to her and idolizes the things Tessa does; like going to school, riding her bike and writing letters.  However, it is Tessa's little sister that is teaching Tessa more life skills in a way that I can't; and I think that is largely in part to their closeness in age and how they relate in that aspect.  Tessa also idolizes her older brother who is a middle schooler now.  Tessa and her brother have very similar personalities.  Tessa has taught him a lot about recognizing and respecting differences in all people.  He is helping her learn patience with school work and she really loves when he reads books to her.
What do you want everyone to know about your daughter?
I wish everyone knew how capable Tessa is; that her diagnosis does not specifically define or limit her.  I think she is changing that in the way others see her by simply doing the things that all kids do and breaking down stereotypes in her everyday life.  The most wonderful part of knowing her is how much she has opened my eyes to a world I paid so little attention to before her.  She has been through so much medically, and she has really put life into perspective for me.  Tessa faces challenges and obstacles with a lot of courage and compassion. She shows me that it is okay to not get something right the first time; that the journey to achieving our goals happens in stages.  I always think about the moment we heard her diagnosis; and how I would give anything back to that moment now, knowing what I know.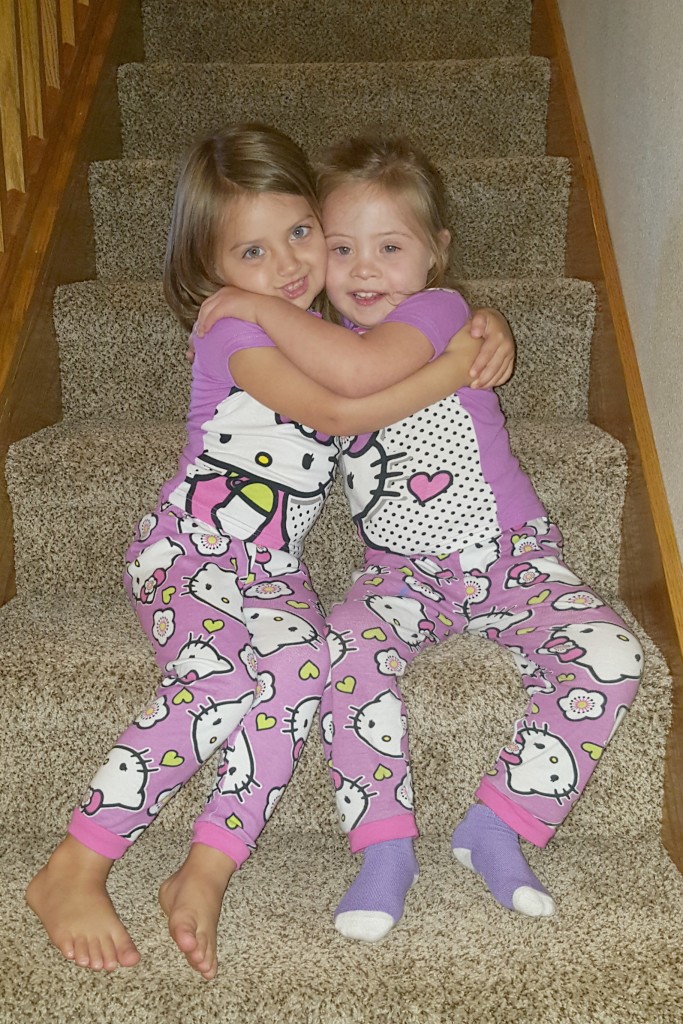 Check back tomorrow as we continue celebrating Down Syndrome Awareness Month or click below to read all of our previous posts.