Say hello to Stella! This little miss is three years old and is another one of our family's Instagram loves. You can find her there under @stellamagic. Today her mom, Andrea, answers a few questions about her darling girl for day 21 of Down Syndrome Awareness Month. You can find Andrea on Instagram at @arod4481. Thank you for sharing with us today, Andrea and Stella!
What are some things Stella likes doing?
Playing outside. Watching TV. Dancing to music videos and playing in any kind of water!
What are her favorite and least favorite foods?
She hates milk and water, but she loves smoothies, apples off our tree and goldfish crackers.
What are her favorite movies and books?
Pete the Cat, Sesame Street and Wallykazam
Who are her favorite cartoon characters?
Wallykazam and Elmo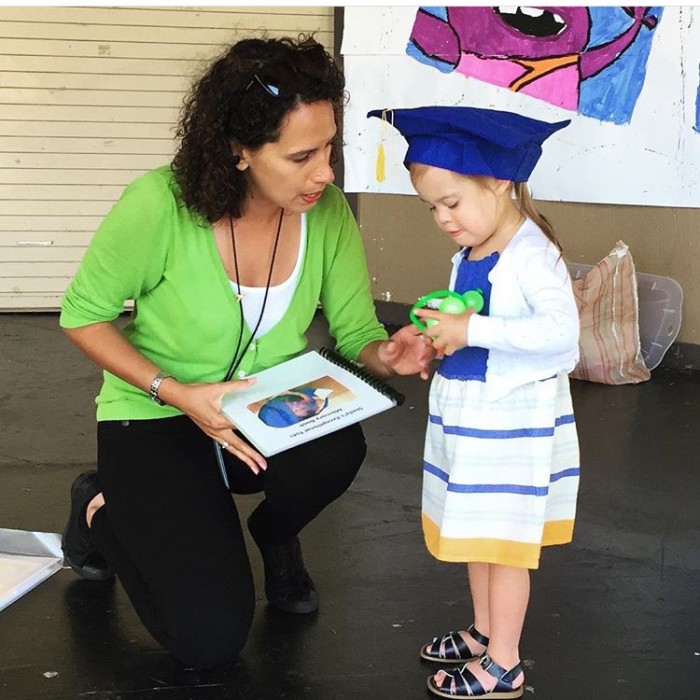 What would Stella do if she could design her own day?
She would have the sliding glass door open and go back and forth between outside and the couch watching TV while eating goldfish crackers. And she would be swimming in a pool we don't currently have.
What are a few things she's good at?
She is really good in the water for not having access to a pool. And she is good at playing kickball.
What is something you want everyone to know about your daughter?
Her smile and giggle can light up a room. She does anything she wants to do, and she is not limited to anything.
Finally, what is something you don't think many people know about Down syndrome?
People don't have to feel sorry for parents of children with Down syndrome. We don't feel sorry for ourselves!!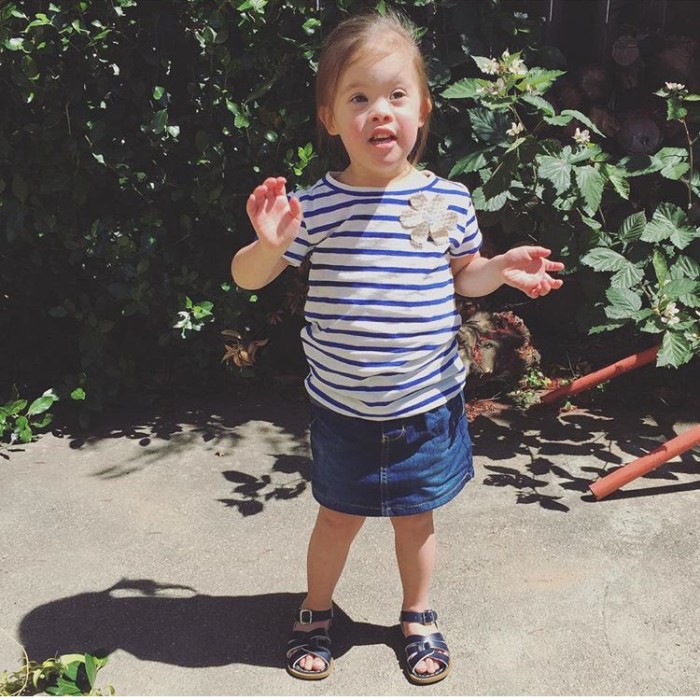 Check back tomorrow as we continue celebrating Down Syndrome Awareness Month or click below to read all of our previous posts.