Happy DAY 7 of Down Syndrome Awareness Month! Have you caught all of our posts this week? We'll be continuing to celebrate all month, and we would love to have you here with us! Today I would like to introduce you to ten-year-old Mayson. Thank you, Amy, for sharing your beautiful girl with us!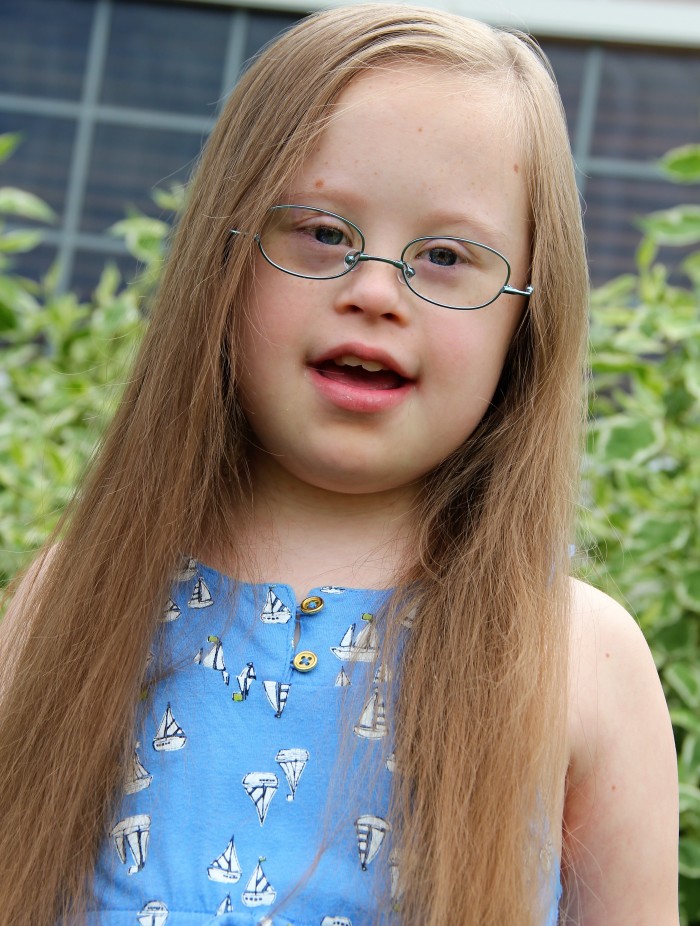 What are some things Mayson really enjoys?
She loves movies, reading books, swinging, music, playing with her Barbies, and being with her friends!
What are some of her favorite movies, games, and books?
Mayson's favorite movies are Barbie Christmas, Nemo, and Princess and the Frog. Her favorite games are Zingo, Trouble, Memory, and hide and go seek. She LOVES Pete the Cat books!
Who is her favorite cartoon character?
Barbie
What are a few things Mayson is really good at?
She can memorize a movie word by word after only watching it a few times. She's also a great direction follower.
How is Mayson similar to her siblings?
Her voice reminds us so much of our older daughter, Rylee, when she was little. They look alike, too. Mayson hates anything fine motor, which is just like her big brother, Jayden. She's also very good about playing by herself and using her imagination like her older siblings.
What has she taught her siblings?
Patience!!!!
What have her siblings taught her?
If she keeps trying, even though it's not always fun, she will succeed!
What is something you want everyone to know about Mayson?
Mayson takes one day at a time. She is a fun, loving, sweet and caring little girl who lives life to the fullest. I wish we could all live like her!
What is something you don't think many people know about Down syndrome?
One person doesn't have MORE Down syndrome than another!
Check back tomorrow as we continue celebrating Down Syndrome Awareness Month or click below to read all of our previous posts.
Save
Save
Save