Today is a big day for one of these two sisters – Miss Bailey is six! Happy birthday, silly girl! You guys, I'm so excited to have these girls on today. I have followed their family on Instagram for years and am constantly inspired by them. When Bailey was just little, Miss Abby became her forever sister through adoption. (She's now six, as well.)  A big thank you to their mama, Christy, for loving your kids so well and being such an inspiration for so many! You can follow Christy and her family on Instagram at @cjpics.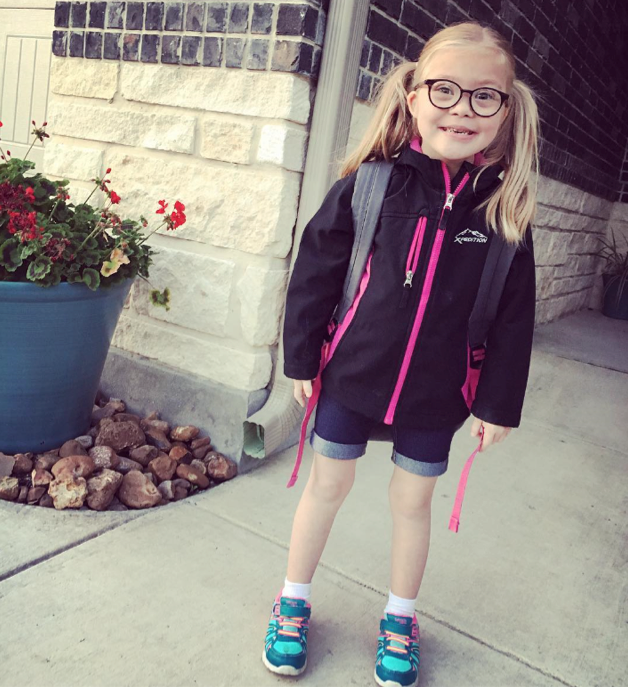 Miss Abby
What are some things Abby and Bailey enjoy doing?
Abby loves all things musical. She sings at the top of her lungs (and carries a tune better than anyone in our family!), plays her toy guitar, recorder, etc. Girlfriend can make some noise, ha! She also loves to learn and gets excited when its time to do her Kindergarten homework.
Bailey is really into playing with Play Doh and playing with her Peppa Pig characters. She is very social and is a big ham – the more people she can make laugh, the better.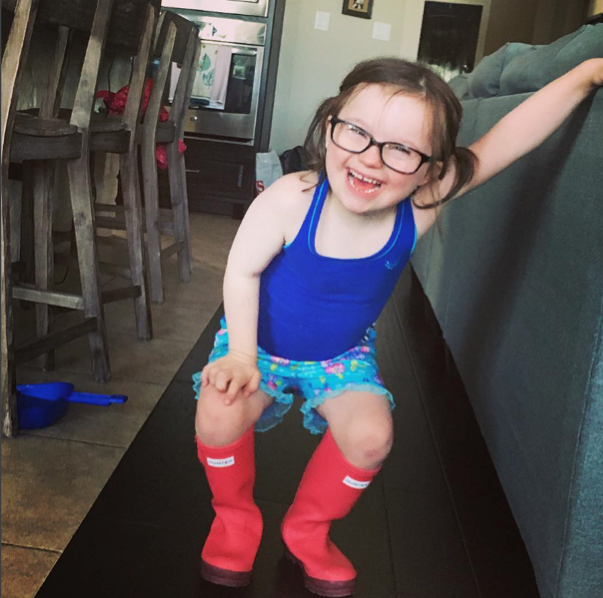 Miss Bailey
What are their favorite or least favorite foods?
Abby – anything with sugar – cookies/candy/cake. Abby is a very slow eater until she has a sugar treat in front of her and then she can eat faster than anyone around.
Bailey – anything with salt – mostly macaroni & cheese, pizza, etc.   Bailey is what we call an "enthusiastic eater" – she loves to eat and will often stop eating to tell us "Good cook, mommy!", or "mmmmm, delicious!"
What are a few things the girls are really good at?
Abby has great memorization skills. If its something that can be memorized, she can do it. She's in kinder and knows all of her letters, the sounds they make, can count to 100, knows all of her numbers, can write words, is learning to read site words, etc. She can also sing songs super well – we always recognize the tune of whatever she is singing.
Bailey is great at making people laugh. She loves to build and use her hands – she makes incredibly cool structures with magnet tiles, blocks, etc. She's really good at taking knowledge she has and applying it to new situations.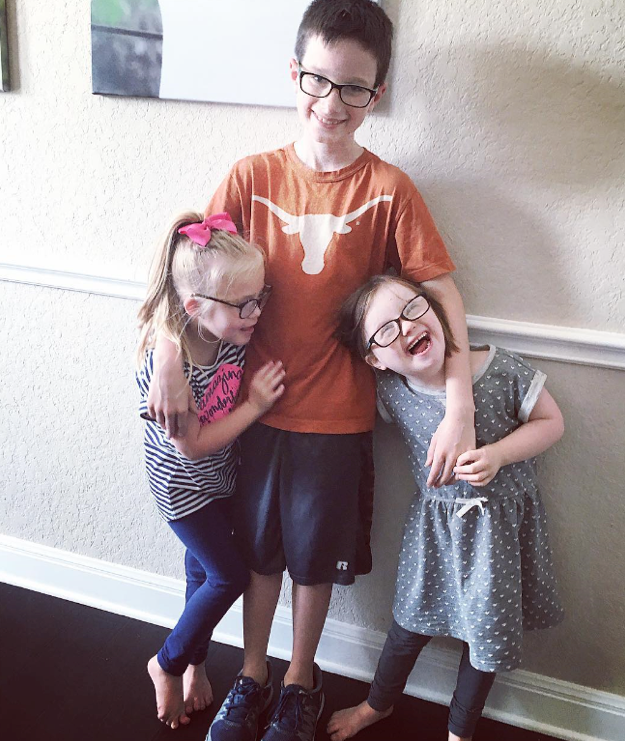 What have the girls taught their big brother? What has he taught them?
They have taught our son that there is nothing wrong with having Down syndrome. A few days ago a friend of his was asking (not in a mean way) how it could be that both girls were born with the same "problem" of Down syndrome. Taylor's response was that it is not a problem to have Ds, its just a part of who they are. We told the little boy that it was just like that he and his sister were both born with blonde hair, it isn't a problem, its just a part of how they are.   I love that the girls have taught Taylor that differences are okay, and everyone has a gift to share with others.
Taylor teaches the girls things every day. He has a sweet voice he uses only for them, and if he can tell there is something one or both of them don't understand, he will use his sweet voice to explain it to them in terms they understand.   They love and admire their big brother!
What is the most wonderful part of knowing Abby & Bailey?
The joy they bring to us and others. There is not a day that goes by that we do not smile and giggle at something they said or did.   We have also met some of our best friends through these girls!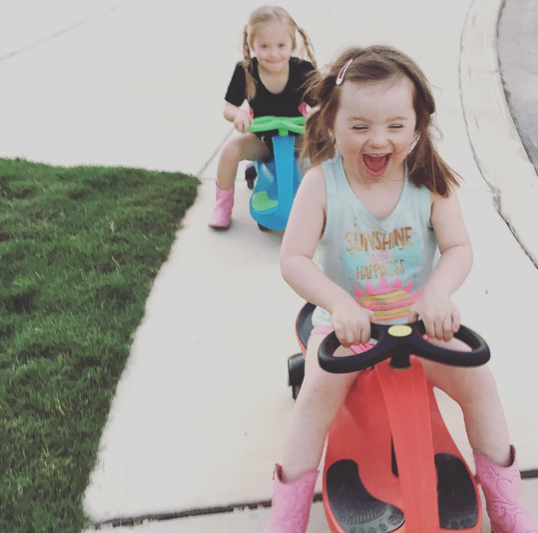 Check back tomorrow as we continue celebrating Down Syndrome Awareness Month or click below to read all of our previous posts.
Save
Save