Today's story comes to us from Sharla, Luca's mother.
In August of 2010 I found out that my surprise pregnancy was a bigger surprise than I could imagine. I was having twins.  I was shocked and in all honesty, pretty terrified.  I already had two girls and my husband is gone quite a bit with work so I had no idea how I would manage everything.  On the night of their much anticipated birth I got an even bigger surprise, one of my twins had down syndrome.
A special needs child was nowhere near my radar.  I had zero experience with special needs and had never met anyone with down syndrome before my son Luca was born.  It was a very hard time of adjustment for me.  I had no idea how I could be the mom that I needed to be to my four children.  As I started navigating through the down syndrome community and seeing other children with down syndrome I decided I could do this as long as my son was "high functioning."
We all fell in love with Luca and I was thrilled when at times he reached milestones before his typical twin brother, Giancarlo.  As the boys closed in on their third birthday, I noticed that Luca was different than other kids with Down syndrome.  He was not as social and spent a lot of time in his own world.  He also lost a lot of words that he had used for the last year.  I began to research a dual diagnosis of down syndrome and autism and right after his fourth birthday he was diagnosed with autism.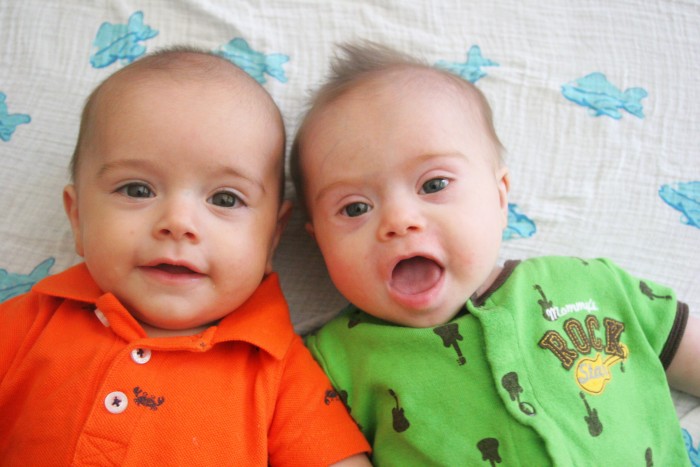 I give all this background because I have a very important message that I want the world to hear.  My son is the love of my life.  He has been labeled "severe" by the school district and it doesn't lessen my extreme love for him.  He is the sunshine of our family.  He has opened the hearts of our families and our friends.  He is amazing because of who he is and not because of what he can and can't do.  Yes I still work hard to help him reach his full potential.  Yes it's hard for me to see other kids with Down syndrome who are so far ahead of Luca.  However, I know that regardless of what progress he makes he has a purpose for being here and he has value.
I would have never guessed that this would be my journey but I wouldn't change it for the world.  I am a completely different person from the one that gave birth to these precious boys.  Some days are hard.  Fighting for what Luca needs to succeed is hard.  Loving my perfectly imperfect son with a dual diagnosis is never hard.
My message to other new moms and dads is something that it has taken me four years to learn.  You do not have to be everything.  As you navigate the way through this new experience you will slowly build a network of amazing friends and mentors who will be there to advise you when you are lost.  They will fight along side you.  God has sent amazing people into my life to support me when I needed it the most.
I have fallen in love with people with Down syndrome.  I am grateful every day that I get to be part of a community I would have never known about had I planned my own destiny.  The things that scare us the most are often the best things that ever happened to us.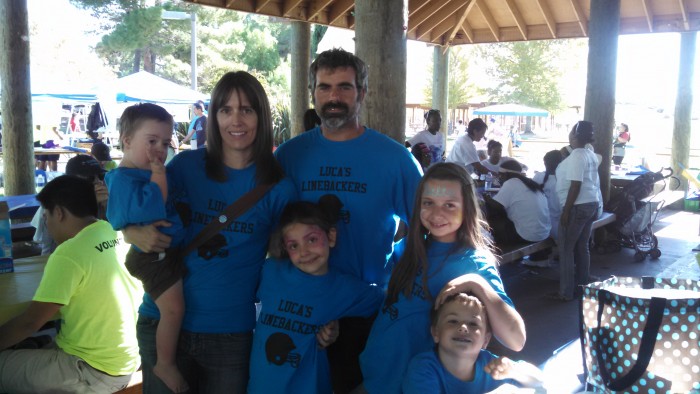 You can find Sharla on Instagram at @unfancymama
Click on the button below to see all the posts this month!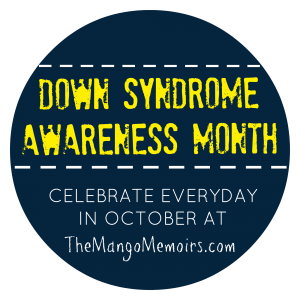 I am also participating in the #31for21 blog challenge! This is a network of bloggers writing for 31 days through October to raise awareness of Down syndrome – an extra copy of the 21st chromosome. Click the button to see other blogs participating in the challenge.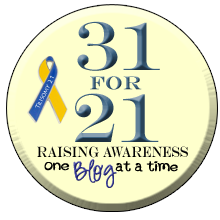 ---
A year ago, when Ella began all day kindergarten, I struggled for a bit with feelings of frustration. I had more time than ever to get things done during the day, but I wasn't quite sure what to do. I didn't feel it was the right time for me to get a job, since Sam was still home with me and we were often running out to his appointments. I floundered for a bit, until I remembered my friend Jen had a growing business as a life coach, Moxy Coaching. I reached out to her, hoping she could help guide me through my frustrations. Looking back, I am so happy I did! Jen has an incredibly encouraging personality and has pushed me to dream beyond what I had ever imagined. We meet each month for coaching meetings over Skype. We set goals together and lay out a schedule and talk through obstacles to what I want to accomplish. I had never thought I was someone who would benefit from a life coach, but it's been amazing! I dream bigger and pursue those dreams in ways I never imagined I could.

On October 6, Jen is starting another round of group coaching for women called LiveFearless. This group meets six times over three months. Group coaching offers encouragement and accountability through the other women in the group while working toward your own goals. Click over to Moxy Coaching to find all the details, but do it soon, because the group is beginning in just a few days!
Jen has very generously offered a discount to The Mango Memoirs readers for this next session of LiveFearless! When registering on the Moxy Coaching website, enter the code MANGO175 for $175 off the total cost. If you prefer to make monthly payments, use the code MANGOMONTHLY for $43.75 off each month.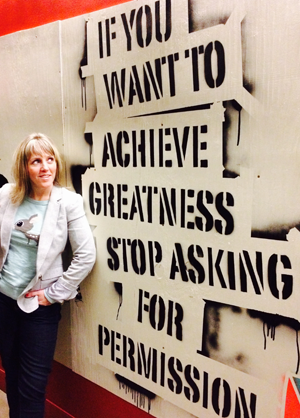 Wondering if coaching is the right choice for you? Check out this survey to get a better idea.
I can't express enough how much coaching has done for me in the last year! If you decide to join Jen, I'd love to hear. As always, feel free to send me any questions through the contact tab at the top of this page.