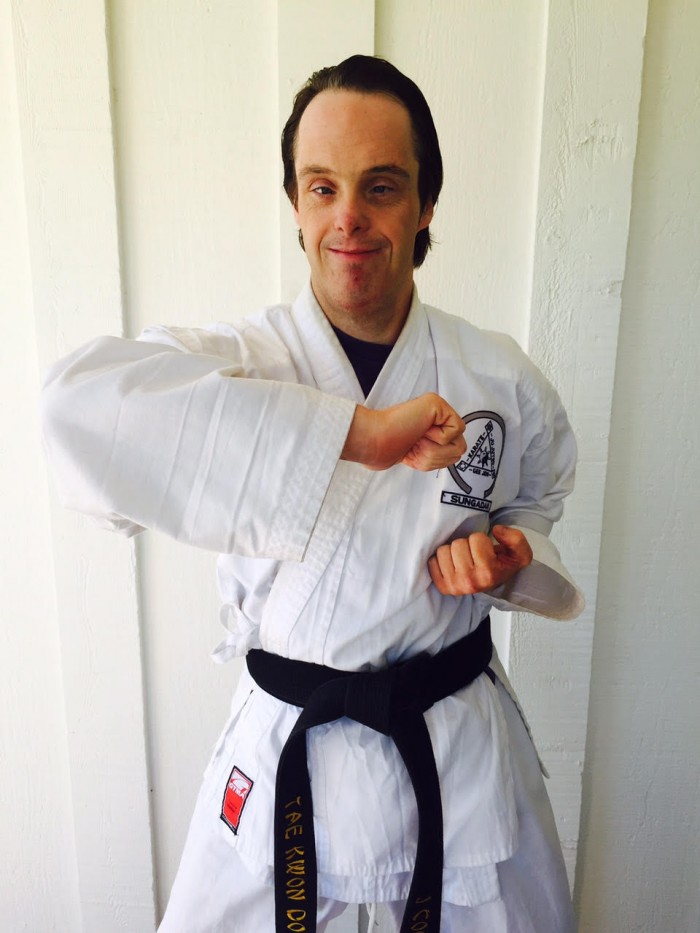 Today's story for Down Syndrome Awareness Month offers a wonderful perspective on life with Down syndrome. It's amazing how much has changed in our understanding of Down syndrome in just the last 40 years. Thank you, Melissa, for sharing today!
My name is Melissa and this is my brother, John. He is 40 years old and the greatest gift our family has known.
John was born in the mid 1970s. Upon his birth, my parents were told by experts that putting my brother in an institution was the right choice. They were told he would not walk, talk, or have any real ability to function in the world. That his life expectancy would be short and that handing him over to the state would free my family of the burden of a handicapped child. My mother was heart-broken and struggled with what to do. Ultimately, she couldn't leave her little boy.
Along with my father and two sister, we committed ourselves to giving John the best life possible. A life that has seen him to go school, graduate, participate in the Special Olympics, perform in talent shows and plays, share his love of martial arts with the homeless (by offering lessons) and earn his black belt in karate. his love of learning, love of life and love of his family has time and time again taught us what is important and what is valuable.
The hardest part of John having Down syndrome is protecting him from the evil in the world which his innocence can't comprehend. He doesn't understand hatred, prejudice, racism, or bigotry. He can't fathom hurting others or causing pain. His heart is full of love for everyone and his smile is contagious. He welcomes the chance to counsel others on their happiness, faith and goals.
My family and I often talk about what would have become of John is my parents chose to leave him behind. Thank God they chose to have faith in that tiny little baby. He proved the experts wrong.
Click below to read all the stories from Down Syndrome Awareness Month!