Disclosure: I was in no way compensated for the content of this post.
Before I became a mom, I vowed I would never get a 'mom cut.' You know, a short hair cut that comes right after having a baby so you don't have to mess with your hair. Clearly, I didn't have kids yet and had no idea what it's like to try to do your hair while getting little ones ready and out the door on any kind of schedule, especially when it's 40 below windchill (as it is today). In the 4.5 years I've been a mom, I still haven't opted for short hair, but there are days I dream of it. I don't have hair that can air dry and hang beautifully down my back. It frizzes out in a puff that is far from attractive. Instead, I tend to adopt an incredibly simple hair style and stick to it every. single. day. The style changes every few months, but it's never too creative. Currently, I'm fairly in love with the top or back knot style to keep little fingers from pulling my hair and to avoid spending more than 30 seconds styling it.
Exhibit A: (yes, those are bubbles!)
This New Years, however, I set a new goal for myself. I am going to actually try to do something different to my hair two times each week. I'm certainly no expert in the hair department so I did what any woman would do in such a situation. I went straight to YouTube. While Pete was working one night last week of 2013, I spent a a couple hours watching styling tutorials. The great thing was that they weren't all done by high school girls who can afford to spend over an our on their hair on any given day!
Once I stumbled upon The Simple Things Blog and videos, I was hooked and completely inspired. Kate, a blogger, brand new mama and a Christian, breaks everything into steps and makes things realistically manageable! This is a recent post of her favorite quick hair styles. I made a list of the most common products and tools she used and ran to Target the next day. That night I tried many of the styles and, sadly, realized my hair is a bit too long for most of what she does.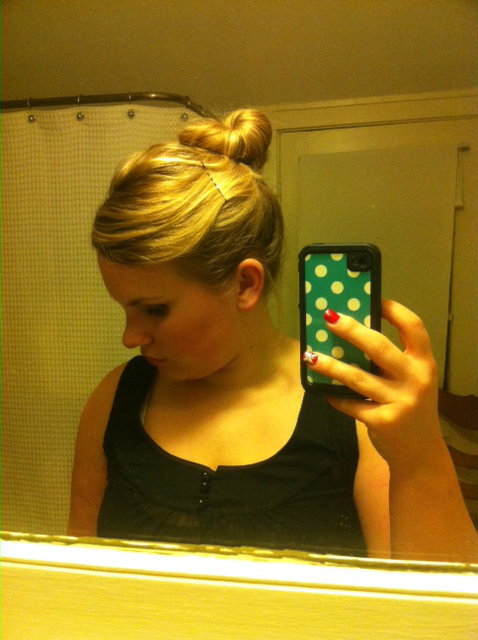 practicing
I learned some great techniques, though, and used a couple of them while doing my hair for New Year's Eve.
I should have taken the pictures before going out and in better lighting. Hard to juggle kids in a big winter coat and scarf and still keep the hair looking finished. I was very happy with it, though! It sort of swept to the right and was all woven together.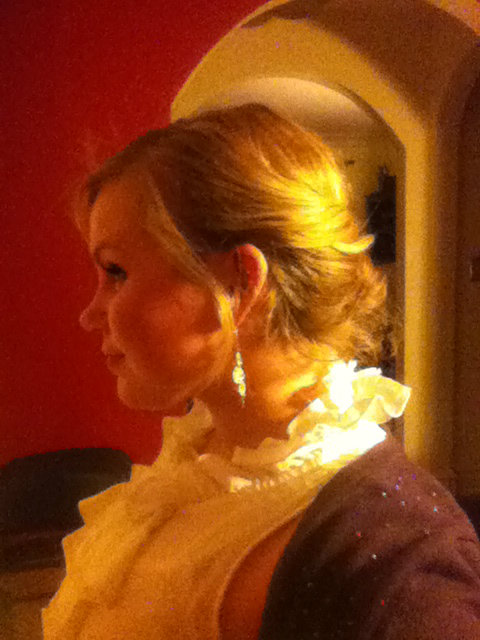 I've been putting together a Pinterest board for hair ideas and tutorials. Some I've tried and some I haven't. Be sure to let me know if you find any you like! I'm going to do my very best to do something different to my hair each week. One week in and I'm still on track!
**********
I mentioned at the end of 2013 that Pete and I would actually be going out for New Years. It was amazing! And yes, I did go with false lashes (the first time ever while not being on stage), as seen here: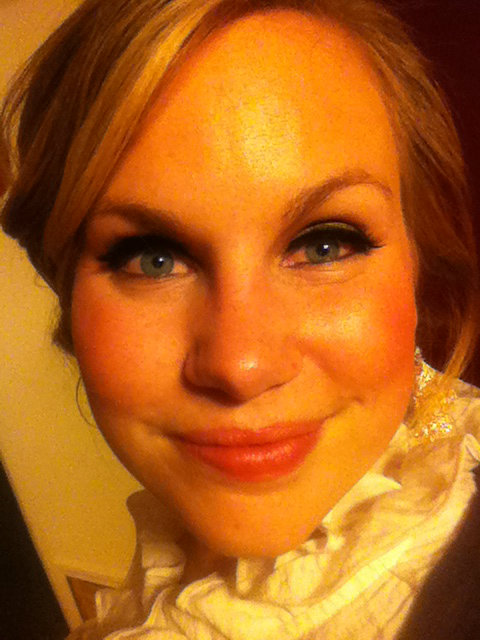 After taking the kids to my sister's place, Pete and I saw a beautiful performance by the Duluth Superior Symphony Orchestra. All of the songs were from Broadway or old Hollywood, complete with two singers/dancers who have quite the history performing on Broadway. I was in love! Then we went to Blackwater, a martini bar downtown, for dinner and drinks until the big countdown. Not great lighting, but I'm glad we got at least one photo. The night was exactly what I had hoped!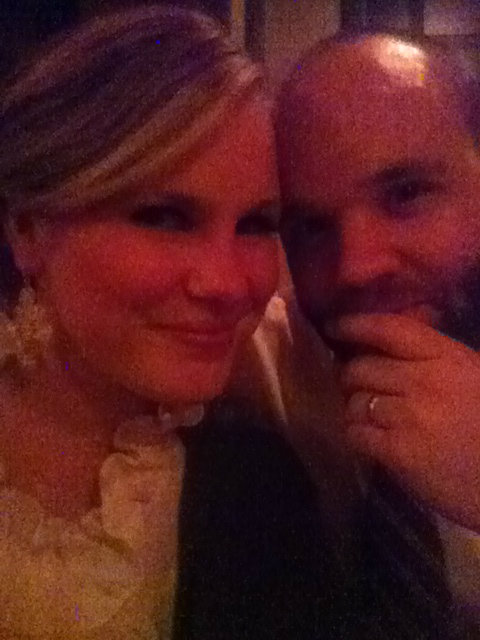 Enjoy this brand new week!