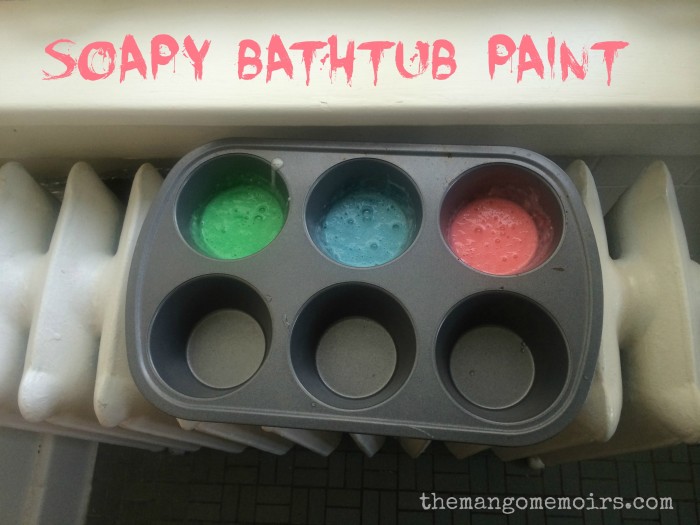 This winter has been crazy cold, and that's saying a lot coming from northern Minnesota. I'm doing my best to avoid complaining about it since we may only have a couple winters left with any snow at all. The hard part, though, is that it's so cold we can't really play outside. Because of that, I'm trying to get better about finding indoor activities, especially for Ella.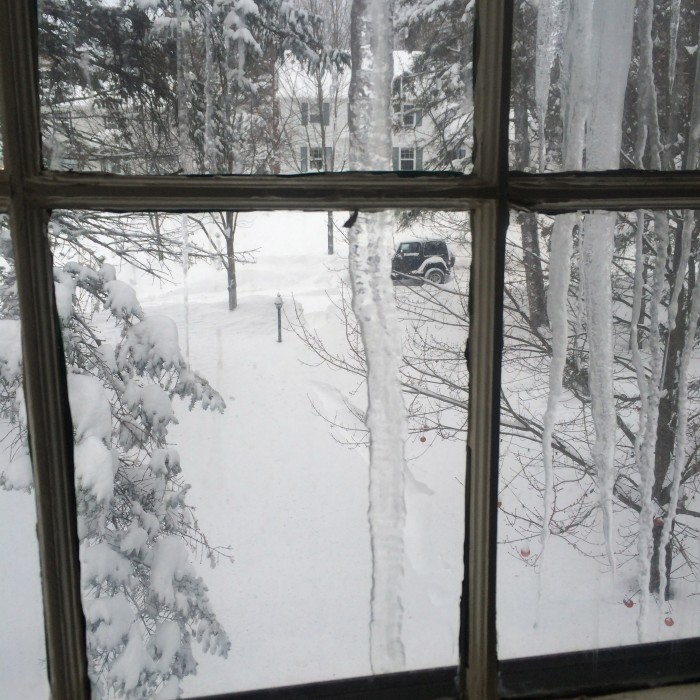 In the last two weeks, we've come up with a few things that Ella has been super excited about. She's gone a bit crazy over baths ever since I introduced color to the picture. She now begs to play in the water every afternoon during Sam's nap, which seems a whole lot more like a treat at that hour of the day. I also don't feel like we have to rush through it to get ready for bed. I can clean the bathroom or catch up on emails while she splashes. I've even taken the time to paint my toes after soaking my feet in the warm water. She thinks this is hilarious, but I've convinced her a couple times to give me a little 'mermaid' foot massage. (Seriously, parents, we just have to get creative with our self-pampering time!)
So yes, we've introduced a little mermaid bath time. Simplest thing ever. She puts on her swimsuit, which she insists is a must for a mermaid, and carefully chooses a color. The colors come from a little box of food coloring I have. Just the typical liquid drops of coloring, the same ones I grew up dripping into vinegar water for Easter eggs and powdered sugar frosting for Christmas cookies. Nope, it doesn't stain a thing. It leaves absolutely no trace on skin or the bathtub after we drain the water. I put 5-8 drops into the tub once it's filled and Ella happily stirs it with her 'mermaid tale.' Voila! Beautifully colored mermaid water. What a treat!
The other thing we tried last week was bathtub paint. Simple simple simple. Here's what you need:
1/2 cup baby shampoo or baby wash
1-2 tablespoons corn starch
liquid food color
small bowl for mixing
muffin tin or other container for paints
paint brush
Mix the shampoo with the corn starch in a small bowl. The more corn starch you add, the thicker the paint will get. Pour the mixture evenly into the cups of a muffin tin or into small containers. We used a little muffin pan, which worked well for setting on the edge of the tub. Put 1-2 drops of food color in each and stir with the paint brush or your finger.
That's it! Ella loved being an 'artist mermaid' and painting the walls of the bathtub. The paint isn't very thick. Since it's mostly made up of soap, it can be used to wash during the bath or to clean the tub. It all comes off beautifully with a little water.
Do your kids have bath time games or activities they love? Do you? I'd love to hear them! The more ideas we have, the merrier!