We had a wonderful Easter surprise this weekend: Pete had Sunday off! We hadn't expected it, but he was asked to switch shifts just a few days before. Ella helped me decorate to get ready for the special day, and we spent the week reading stories from her Bible and other various books about Palm Sunday, The Last Supper, Good Friday, and Easter.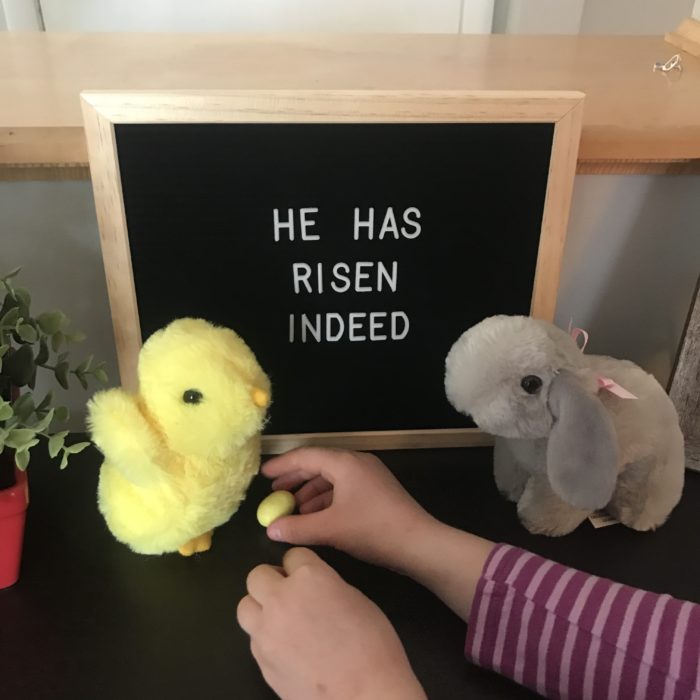 We stayed at the hospital with Pete on Saturday night, then drove back to Duluth Sunday morning to meet my parents at church. Afterward, we went back to our house to find what the Easter Bunny had left!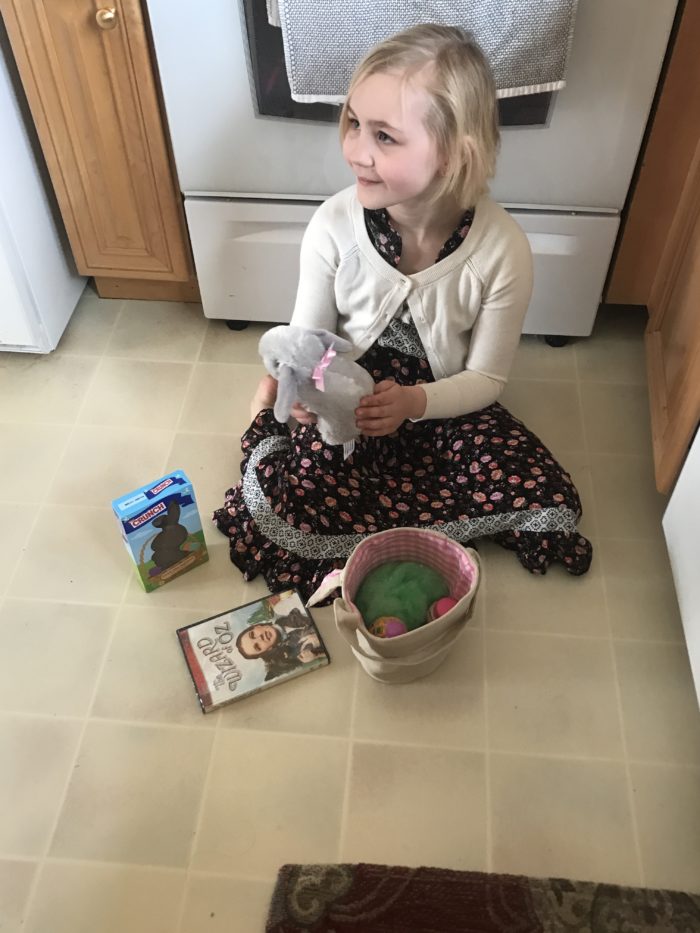 The Wizard of Oz was the very first play I was in back in 4th grade. I was a munchkin in a high school production, caught that theatre bug, and it never left. The kids have seen the stage production at The Children's Theatre, but Ella hasn't yet seen the movie. Can't wait to watch it with her!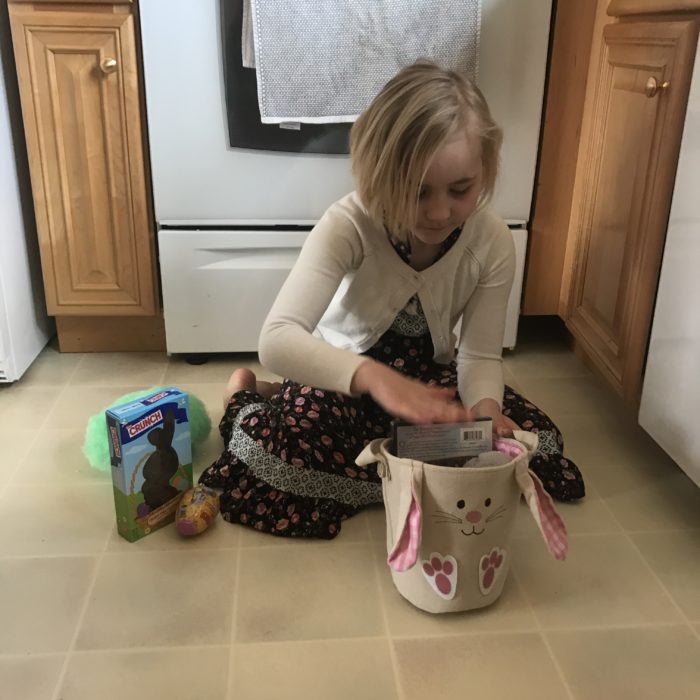 Miss Ella was beyond excited to help Sam look for his basket. This is the first year he's been interested in finding his own treats.
No one needs to teach this kid about the amazingness of chocolate bunnies! He was ready to rip right into that box.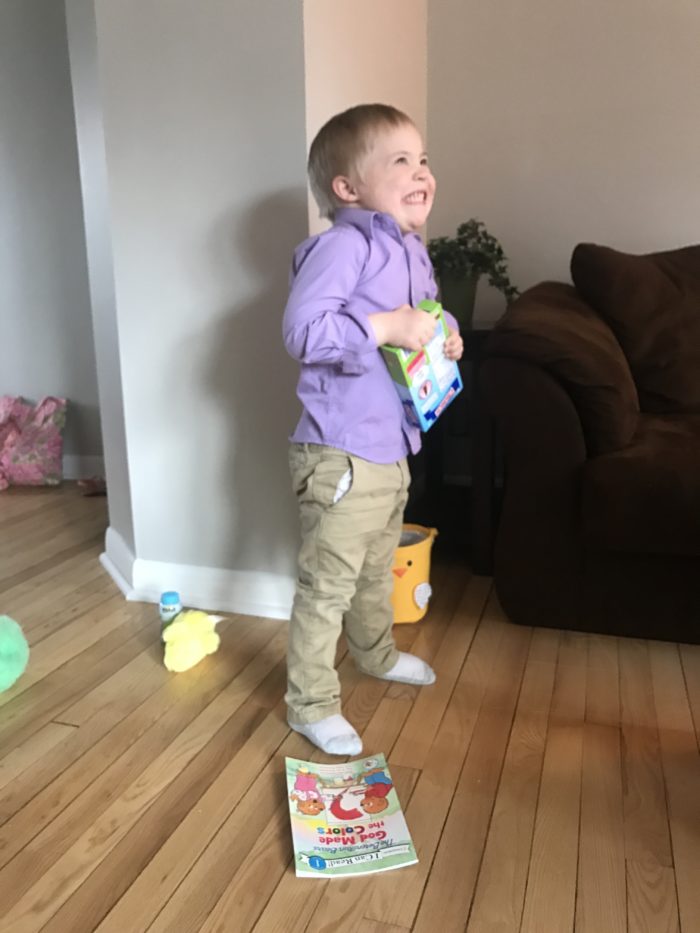 Oh, that first nibble!
My boys! I was ready to donate both these purple shirts a few weeks ago as I continue packing, but then I realized they would be perfect for Easter. Immediately following this photo, we took Sam's shirt off to spare it the chocolatey mess.
Sadly, I don't think I captured any pictures during our annual egg hunt! Papa brought eggs, in addition to the basket I had prepared, so the kids had quite the hunt. Two days later and Ella is still asking me to hide all the eggs again. And again and again. Happens every year!
We took Pete back to work Sunday evening, incredibly thankful to have spent the day together! We hope you had a wonderful day celebrating, too.
He is risen! He is risen indeed!