Valentine's Day is just a couple days away, and I thought it would be fun to celebrate with a giveaway! I know so many of us think of Valentine's Day as just a day for mushy love with a hot date, but I have always been drawn more toward celebrating all the sweet relationships in my life. I am so very thankful for each one of you who take time to read this blog, share it with friends, pray for us, and occasionally leave amazingly encouraging comments!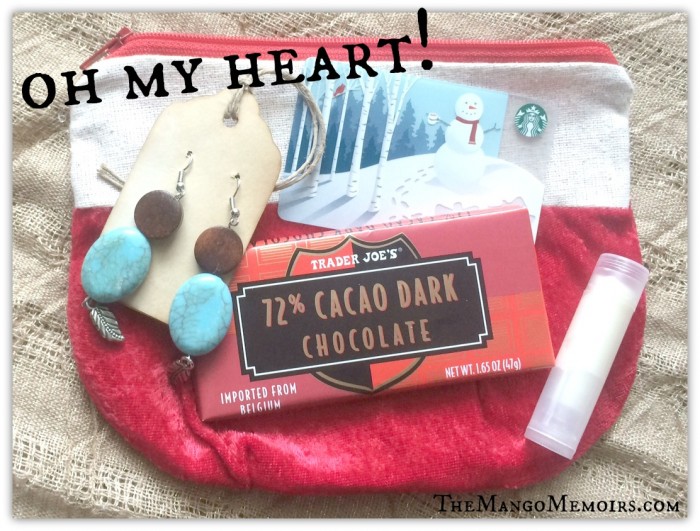 This giveaway is a way for me to share some of my favorite things with you! One reader will receive a package with the following items: a $15 Starbucks gift card, gorgeous earrings from MaiLeLe, Trader Joe's dark chocolate bar, and natural lip balm made by me, all in an adorable pouch from my friend Stephanie at Sand & Starfish. A sweet Valentine's collection!
I am pretty thrilled to include a pair of earrings from my sister's brand new Etsy shop, MaiLele. I can't tell you how proud I am of her for making room in her life for a creative outlet like this. She has always been bursting with creativity. From the time she was itty bitty, she has been drawing and painting. She focused a huge part of her high school years on making art. In college, she majored in graphic design and had a very moving senior art exhibit in the campus's museum. But you know how things get. Life happens and it's not easy to take time to continue creating. But last summer, Becky married an awesome guy who is an incredible dad to her two sweet girls, and she is finally able to take a little time to herself for making art. The name MaiLele comes from a combination of her girls' names. Adorable, sin't it?! The earrings below will be given to the winner of this Valentine's package, but you can find many more beautiful pieces in her shop.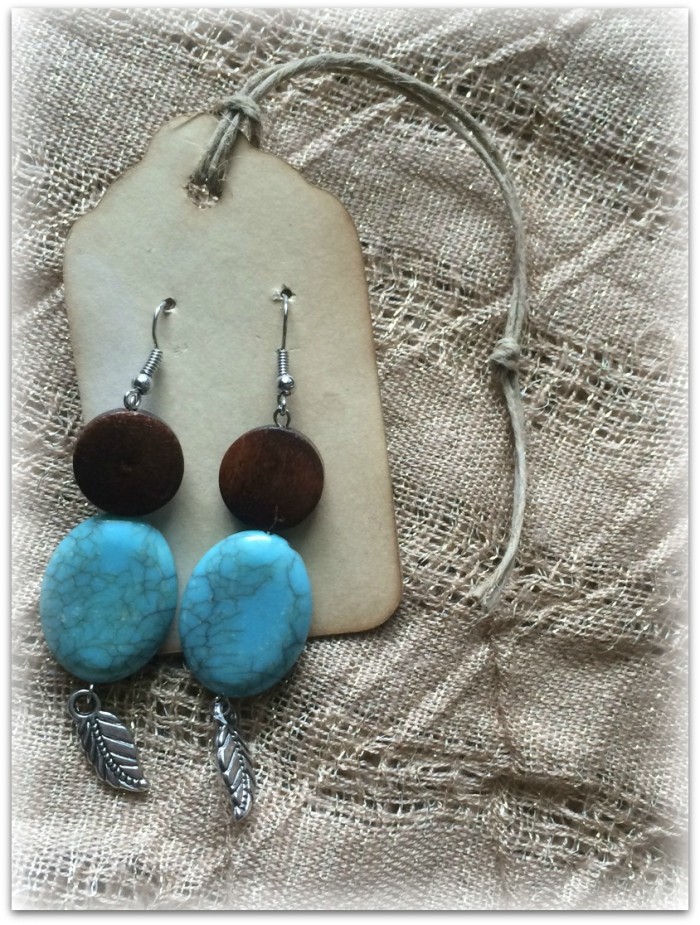 To enter to win the Oh My Heart! Valentine Package, simply leave a comment below, telling me what your favorite cake flavor is! Why cake? Well, is there anything better than cake to celebrate? Um, probably not! Giveaway ends Monday, February 16 at midnight. Winner will be posted the next day!