One site in Colorado we were set on seeing in January was Pikes Peak. I had imagined we would simply drive around and look at it because of all the snow, but then we learned about the little cog railway that takes passengers up the mountain. Sold! Anything that remotely resembles a train is an instant win in our family. Sam is absolutely in love. So after we had all acclimated to the elevation, we booked our tickets and hit the mountain!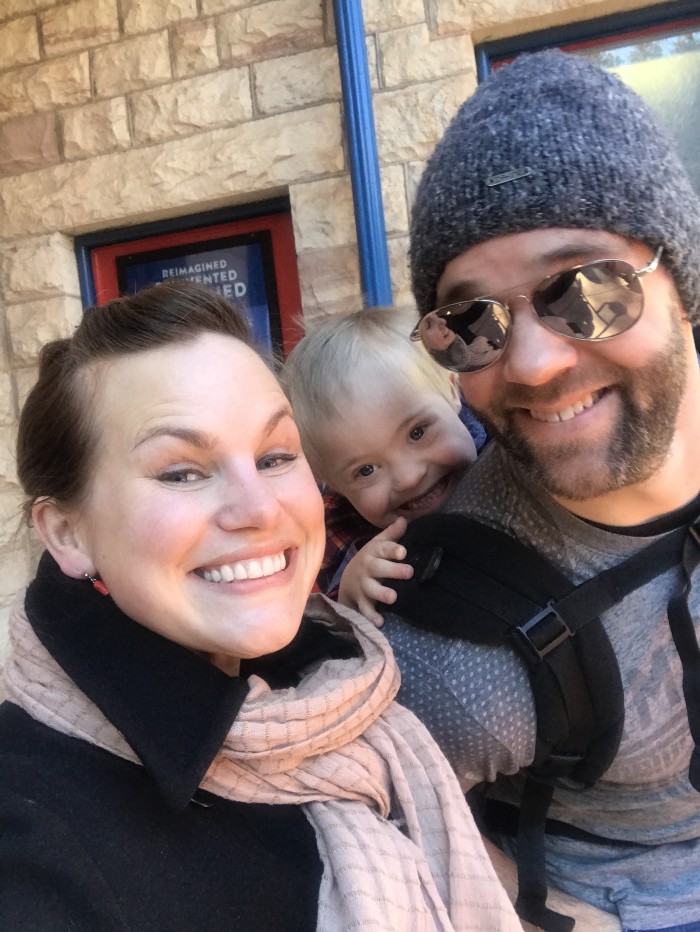 As we waited to board the little, red train car, Sam excitedly signed train over and over. Day. Made.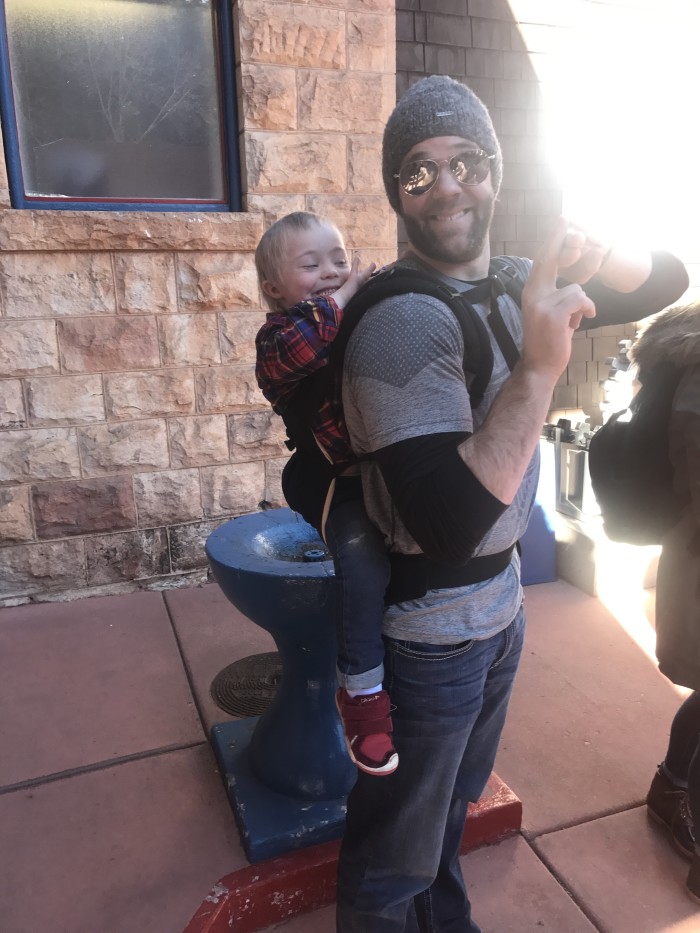 There are just two, little, connected cars that make their way up and down the mountain. Big windows, vintage pictures hanging inside, and a fantastic tour guide all added to the fun of the trip. An added bonus for me? The guy on the speaker sounded exactly like Ron Swanson from Parks & Recreation. Who knows Ron Swanson? Made me laugh the entire trip!
One very excited little boy!
His big sister was pretty thrilled, too.
Winter trips up the mountain don't go the complete 14,000 feet because of the snow. The 12,000 feet we did travel, however, offered incredible views. Like here at Inspiration Point.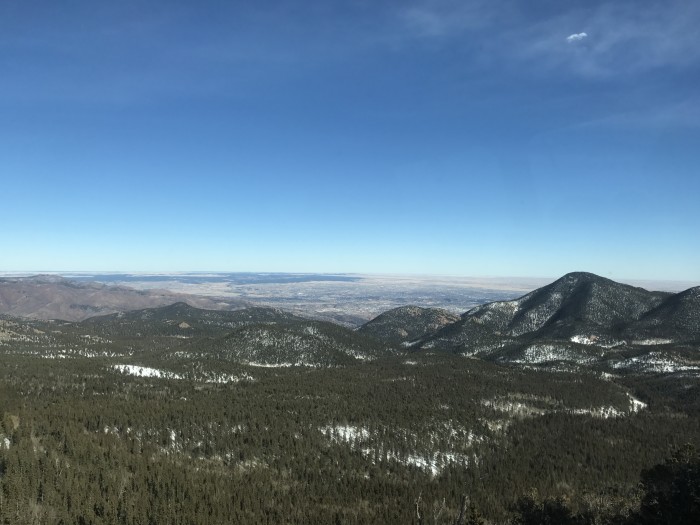 I'd love to see this again in the summer.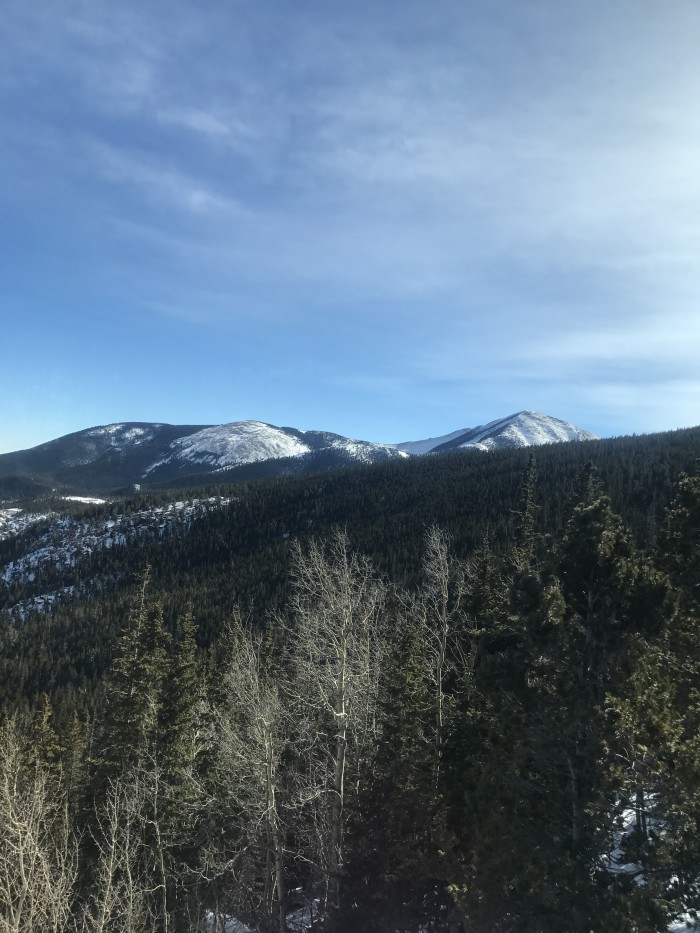 I get to see these boys every day! Lucky me!
On the way back down, we made a half-hour stop to get out for photos and such. You know what wasn't available at that stop? Food. And guess what Mom forgot to pack? Food. And you know what time it was? Past lunch. Amateur move, Mom. I did, however, have this little packet of salmon in the bottom of my bag, so we ripped that pouch wide open and ate it with our fingers. (PS My girl is so quick to pose these days. My little actress. All the heart eyes for this one, I tell you.)
Sam was all about the salmon.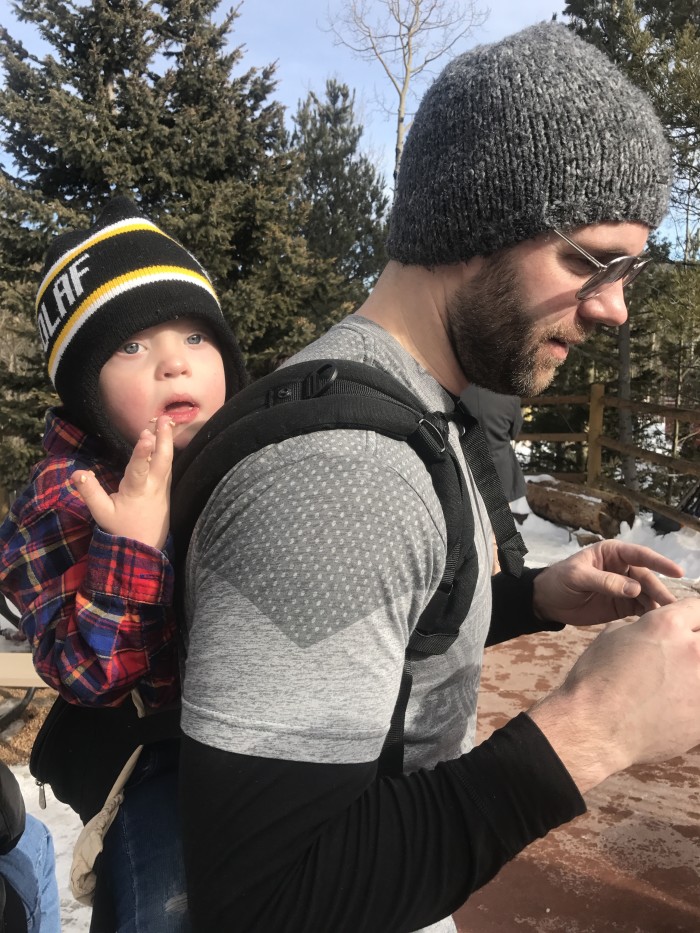 Our dear Nikki joined us on the trip up the mountain. We met Nikki at training and instantly connected. She is an amazing young woman who also has an enormous heart for children with special needs in Kenya. She's already been working for a while in Nairobi. We can't wait to hug her again when we all meet up in Kenya in just a few months!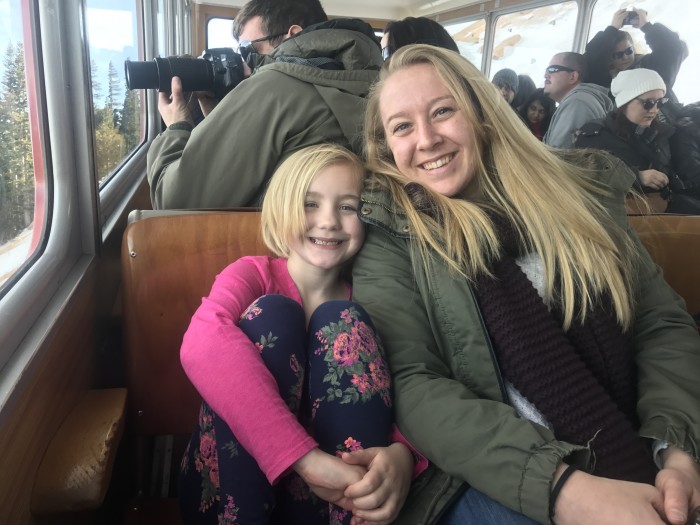 So glad we got to take on Pikes Peak! God did a pretty incredible job creating these majestic mountains.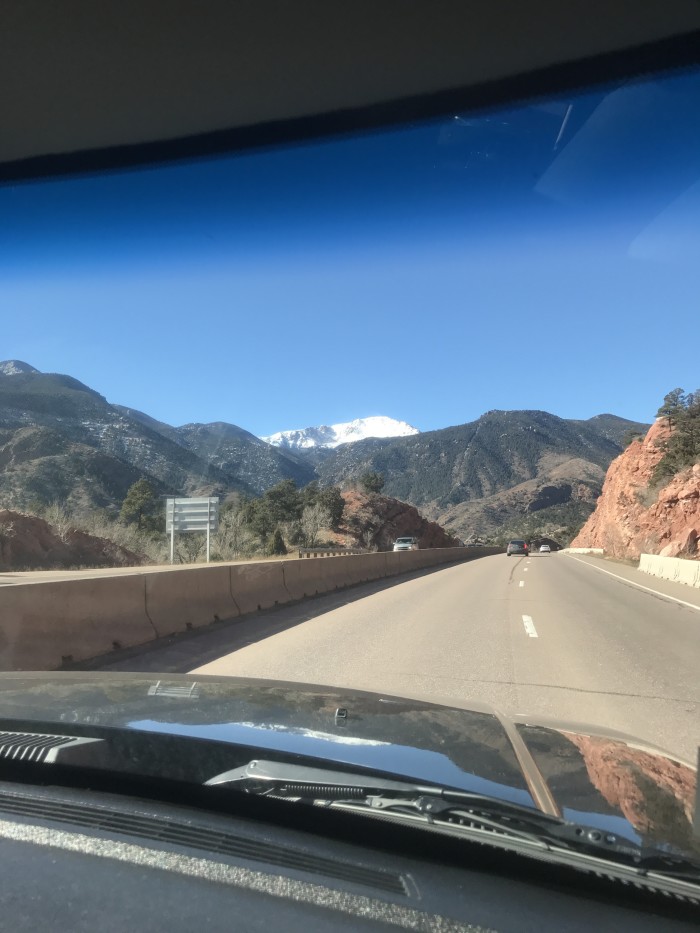 Have you been to Colorado? What's your favorite place? We could have explored her sites for weeks and weeks!
Save
Save
Save
Save
Save
Save
Save