One month  later we've got pictures! We had a wonderful trip to Florida over new years, but we've been so busy I haven't had enough time to post photos. Alas! Here they are! These are the photos from my phone. The photos on my big camera will come very soon.
Little man is pretty much a pro when it comes to flying now. He ended up across Daddy's lap and they both napped the entire flight. Ella sat in the row ahead of us with our dear friend and date night babysitter, Hannah, and her fiance Luke. We traveled with our babysitter? Oh yes, we did. Pete's idea. Absolutely dreamy to have them along. The kids adore them, we were able to go on dates, and I had a beautiful friend to hang out with while shopping and at the salon. Luke & Hannah are far more than babysitters to our family. They have become dear friends. (And we're trying to convince them they need to go to Kenya with us, so if you know them, tell them they belong in east Africa.)
We flew into Tampa where one of my longest Instagram friends lives with her husband and two adorable kids. Ella & Brynn danced their way through lunch together. Two new friends!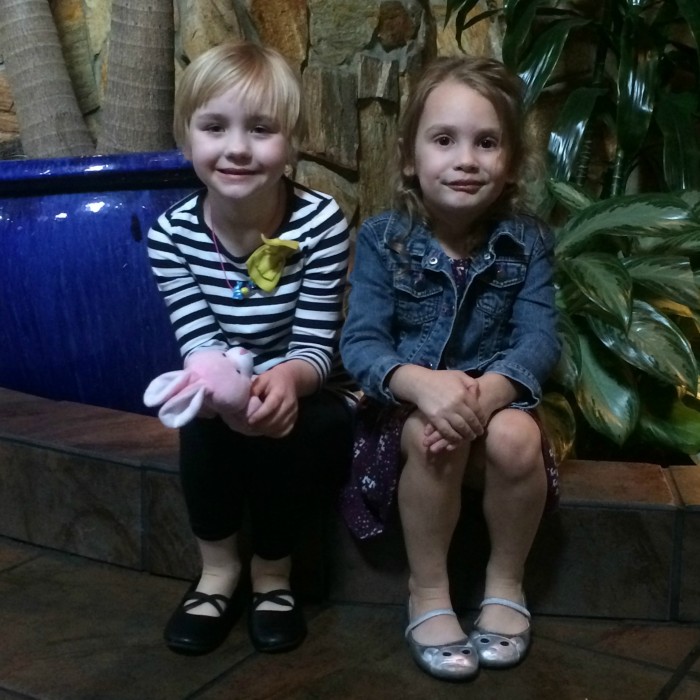 We rented a house we found on Vacation Rental By Owner, a website we've used to find rentals in Maine, Florida, and Virginia. We've loved every place!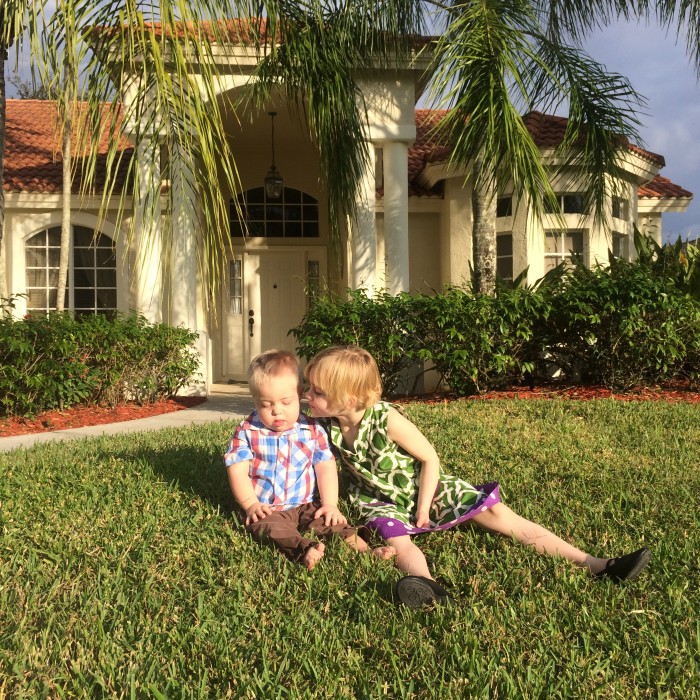 New Years Eve on the beach. Far different than any I've ever experienced.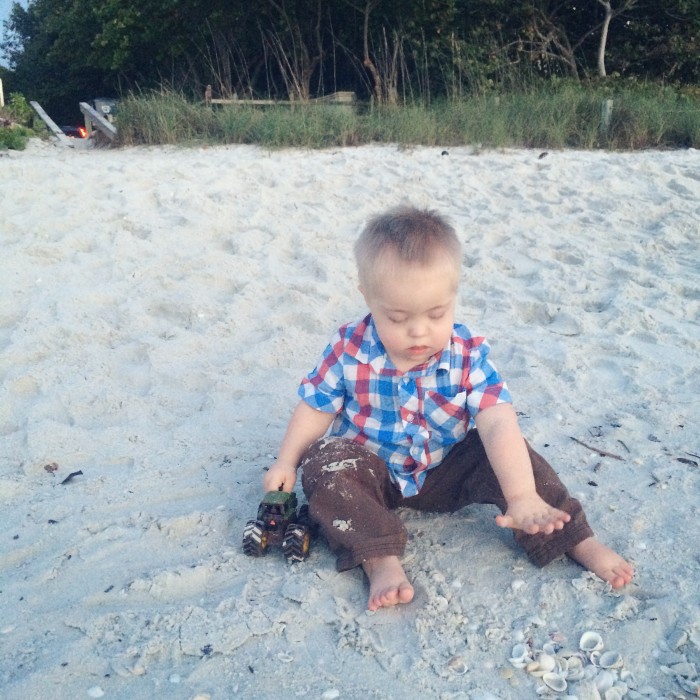 After the kids were in bed, Hannah & Luke celebrated at the house while Pete & I headed to downtown Naples. We found a pretty chic restaurant to ring in the new year. About 15 minutes before midnight we noticed everyone was leaving, which we hadn't expected. Fortunately, we followed them out to discover the streets were filled! It hadn't occurred to us that people would be outside, but when the weather is in the 70s it makes sense! A few moments before twelve, the lights went dim and everyone began to count down to 2015. Our first activity of the year? Well, after the kiss, of course. Ice cream! We shared a giant cone of Naples Mud Pie, sat on a bench along the buzzing main street, and watched people celebrate for nearly an hour. We loved it.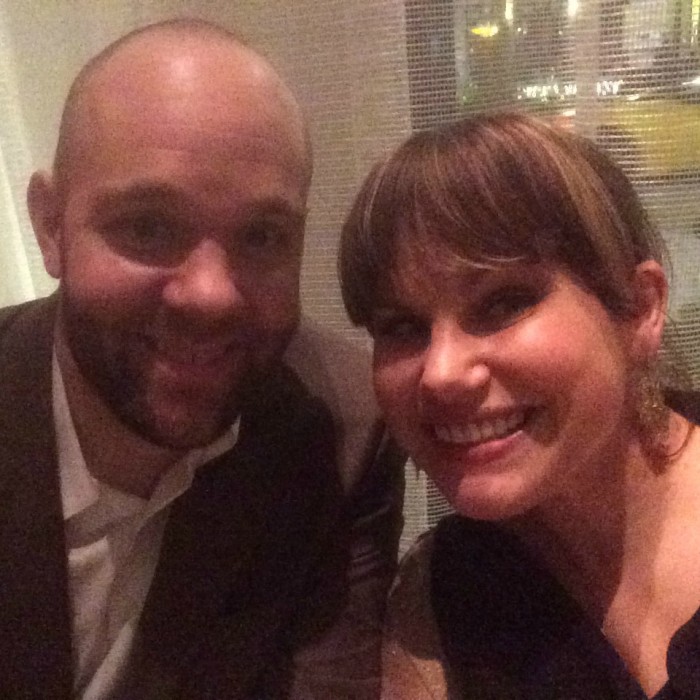 The next morning, Ella stood for quite a while in the front yard, waving to every person who passed, yelling, "Happy New Year!"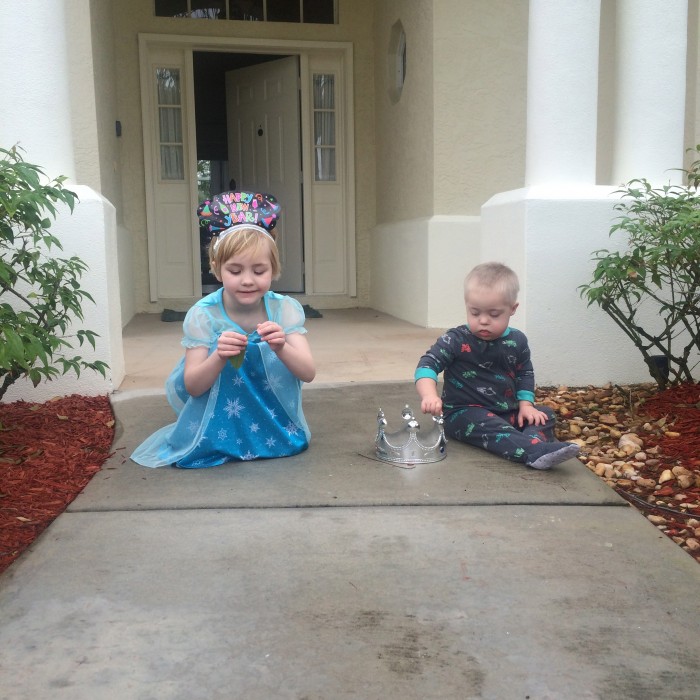 We didn't go to Florida to meet any Disney princesses this time (perhaps in a few years). Our main goal was to spend as much time at the beach as possible. We did a pretty good job of it.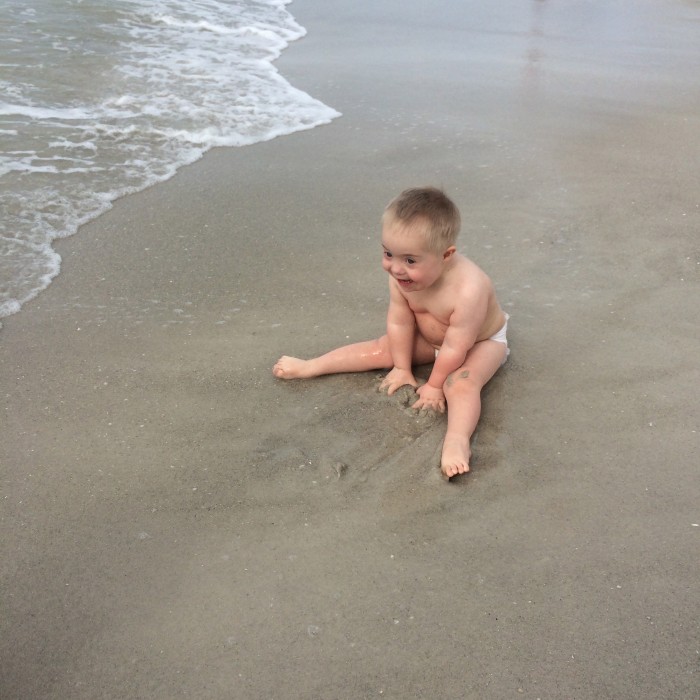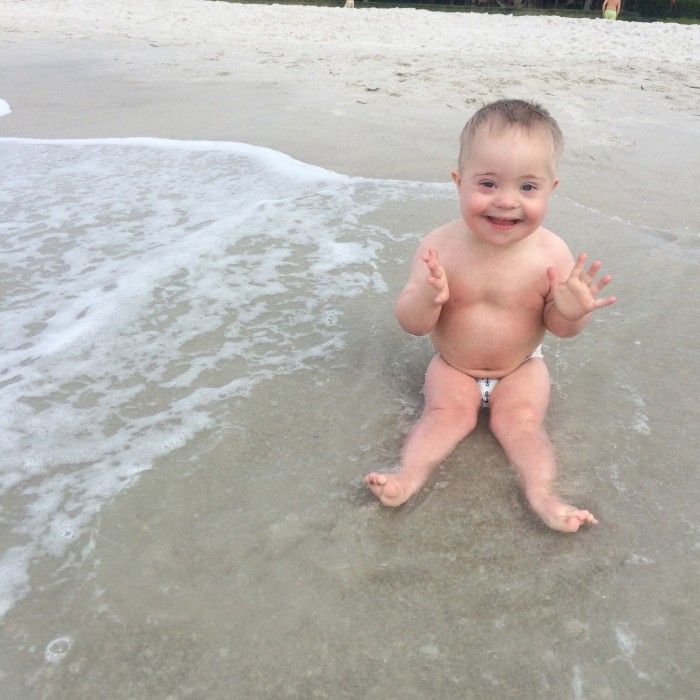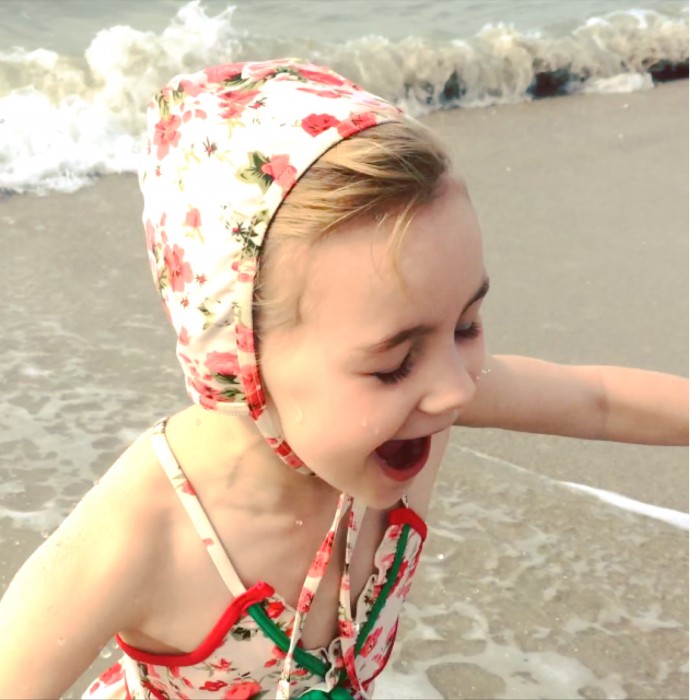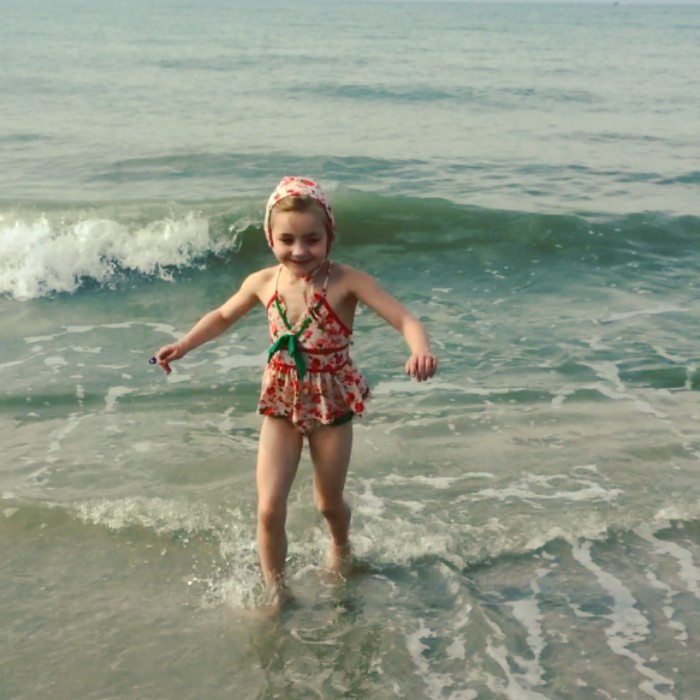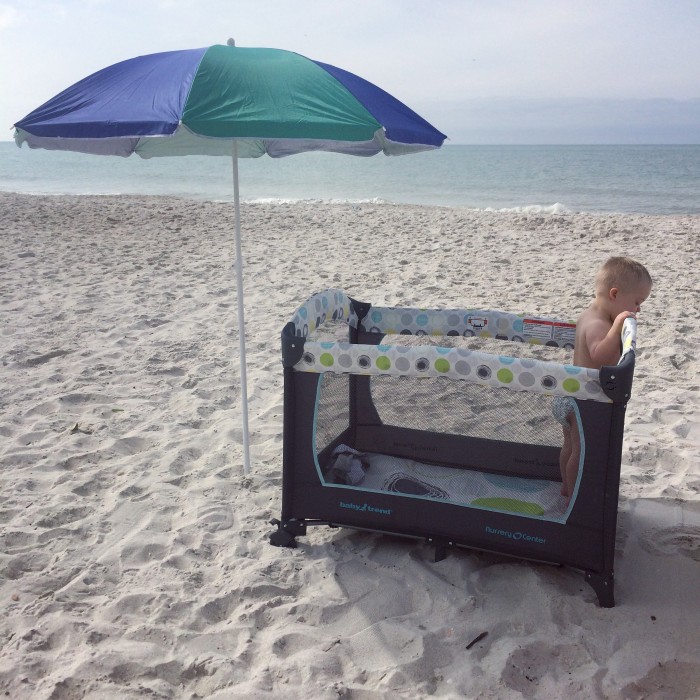 We spent one morning at the Naples Farmers Market. It was refreshing to see baskets of fresh veggies and rows of blooming flowers.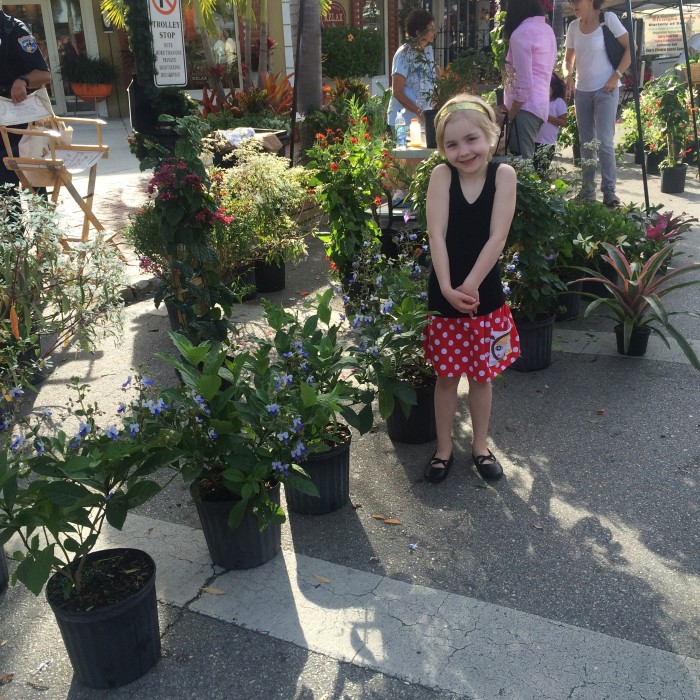 After the market, we drove south into Everglades National Park.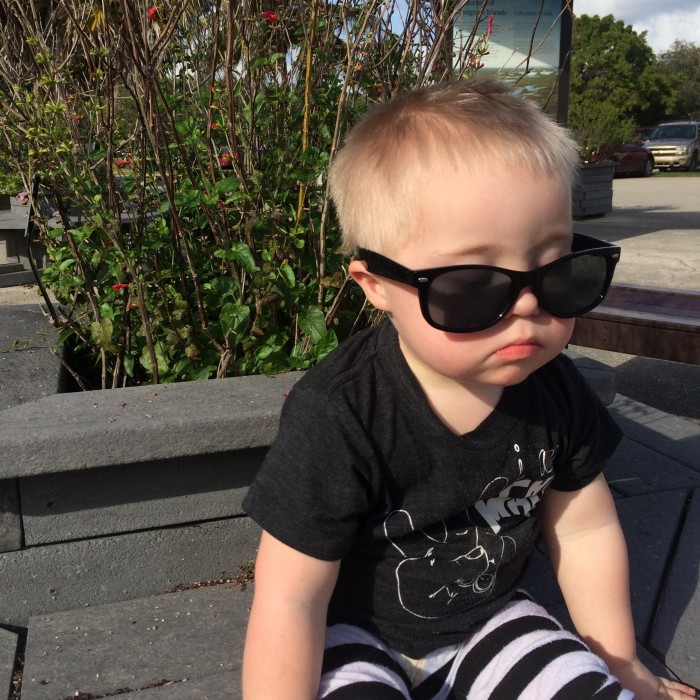 After an afternoon out on the water near the Everglades, we drove back to Naples to watch the sunset on the beach.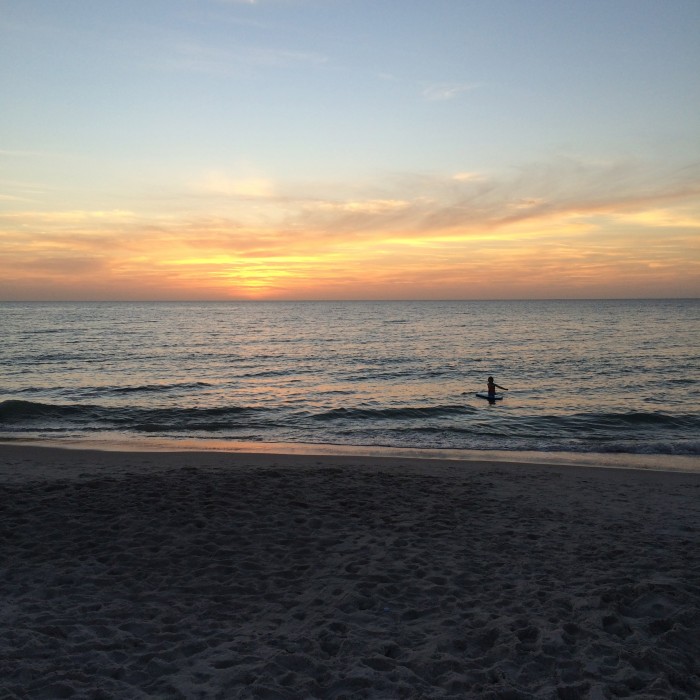 We also drove all over town to find what we had been told was the best key lime pie in the area. It was fairly amazing, especially eating it right along the water.
One morning the guys went fishing while Hannah & I took the kids to the beach.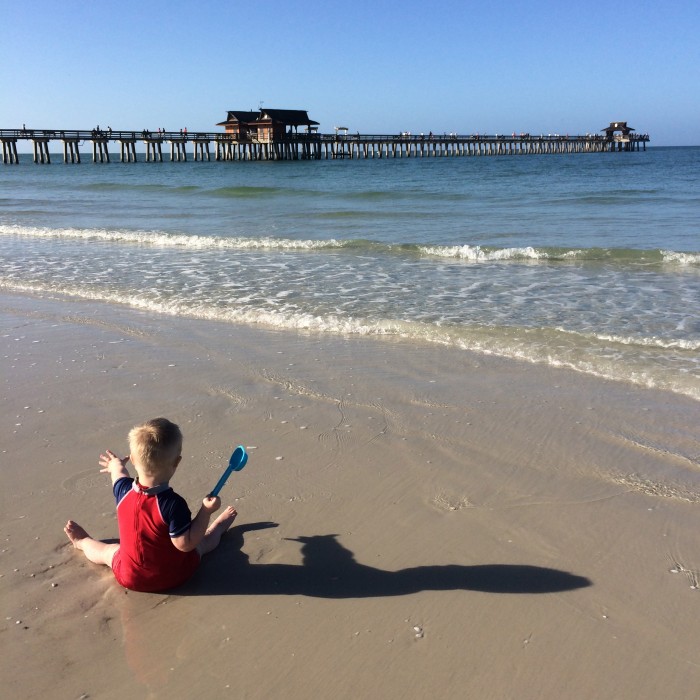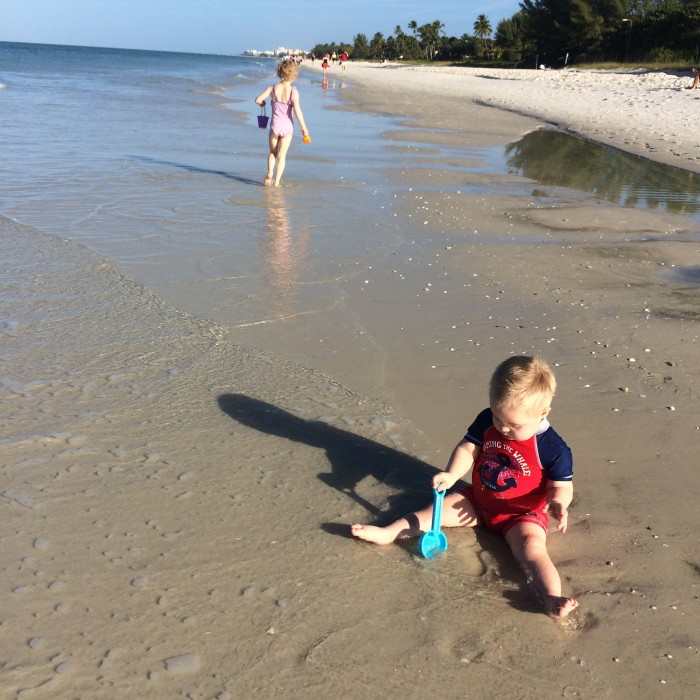 What a week!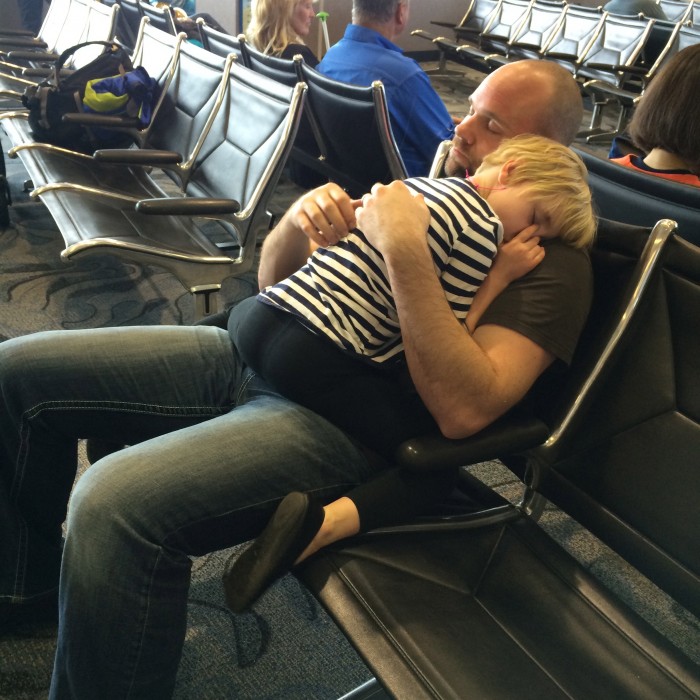 More photos to come!
Ella's swim suit from Vindie Baby