When we packed our bags for Florida last month, we had swim suits, sunglasses, and sandals, with no intentions of leaving the beach. After a few days on the coast, however, Pete and I had an idea. A very exciting idea. One that even surprised us! We decided to take our dear Ella to Disney World.
Most families I know plan a Disney trip months in advance. We had three days. But we were in Florida with a six-year-old who is magically in love with princesses. And Sam, who might have a hard time making it through a whole day in the Disney crowd, could spend the day at the beach with Hannah & Luke. So we booked a room at one of the budget hotels on the Disney grounds and purchased our one-day park passes. Oh, and we kept it all a secret from Ella! (Side note: Did you know there are budget-priced Disney hotels?! $100 a night! Not crazy fancy like the other Disney hotels, but fully decorated with Mickey and Donald, so it still felt super special.)
We woke bright and early and took the shuttle to the Magic Kingdom for the 8am park opening show.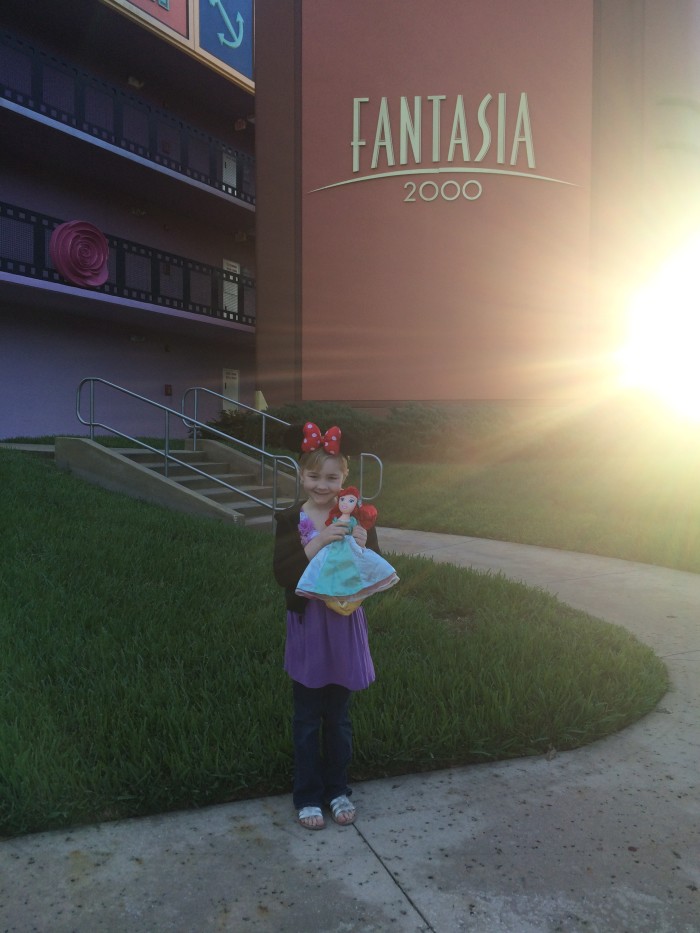 Ella was mesmerized seeing her first characters in the opening show. (Okay, I admit. I was a little teary. It was all so magical from the very beginning!)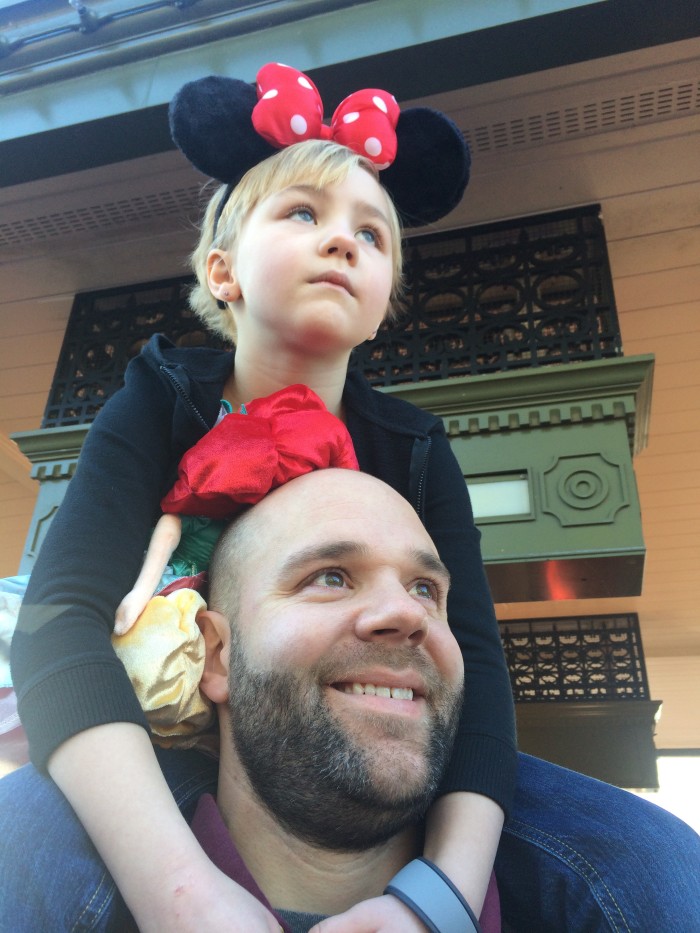 Being at the Magic Kingdom the first week of January meant we got to see the giant Christmas tree and hear Christmas songs playing throughout the park. Even more magical!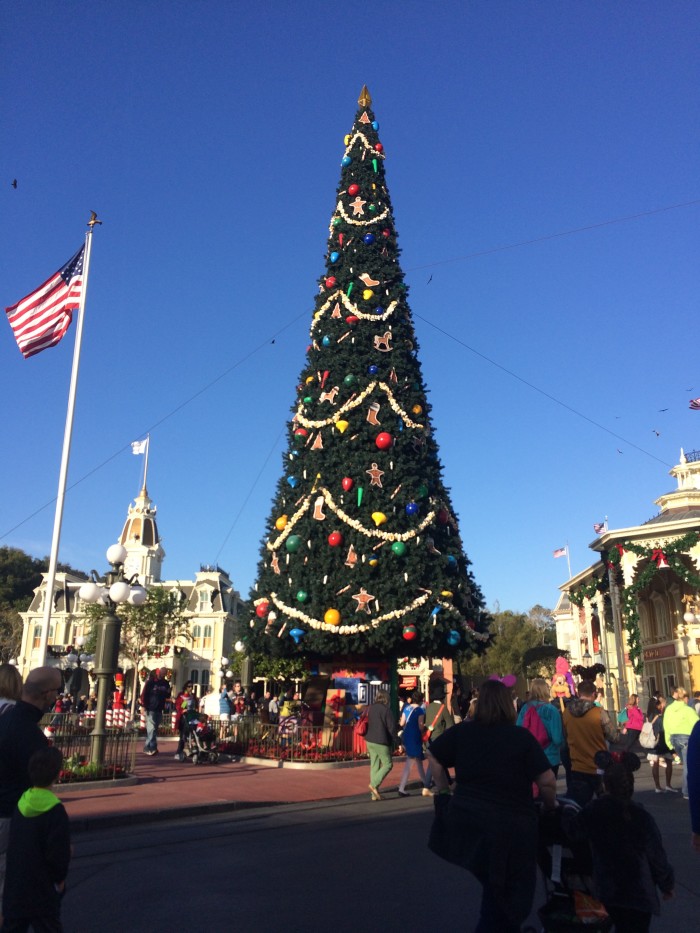 We made our first walk through Cinderella's castle as soon as we entered the park. We were on a mission to beat the crowds to a few very important places.
Our first stop: to meet this Frozen queen.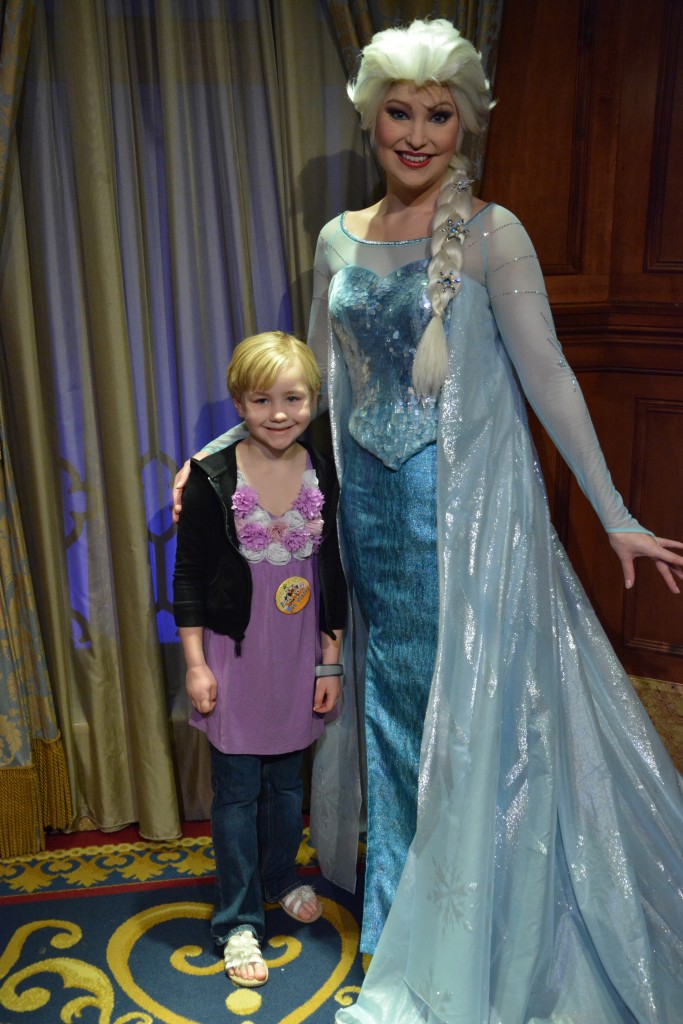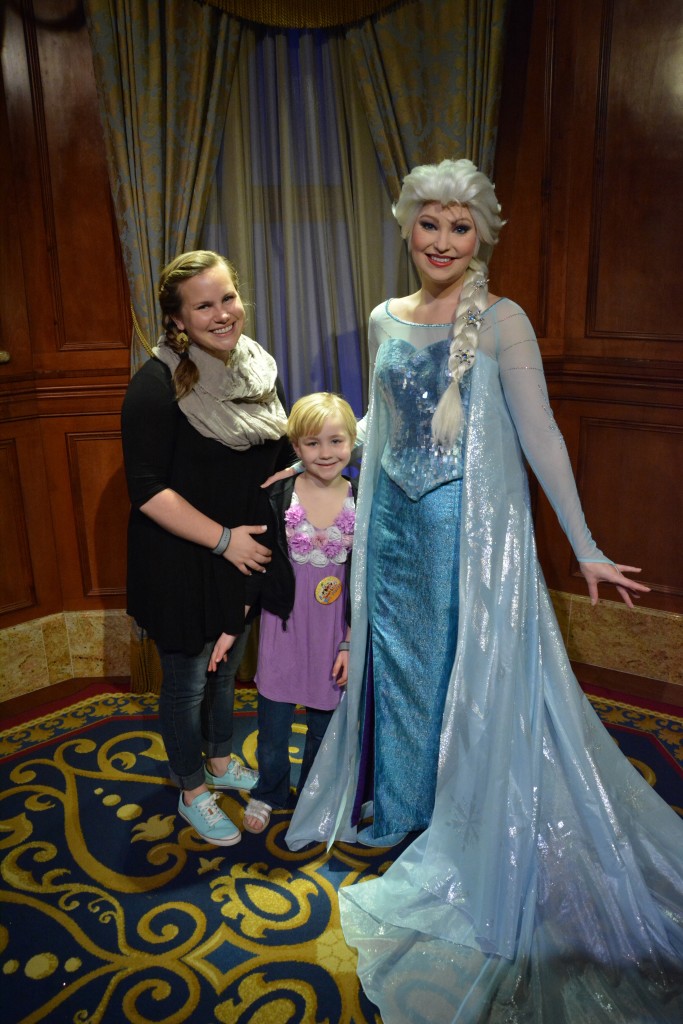 And her sweet sister. Ella and Anna had a cute moment together.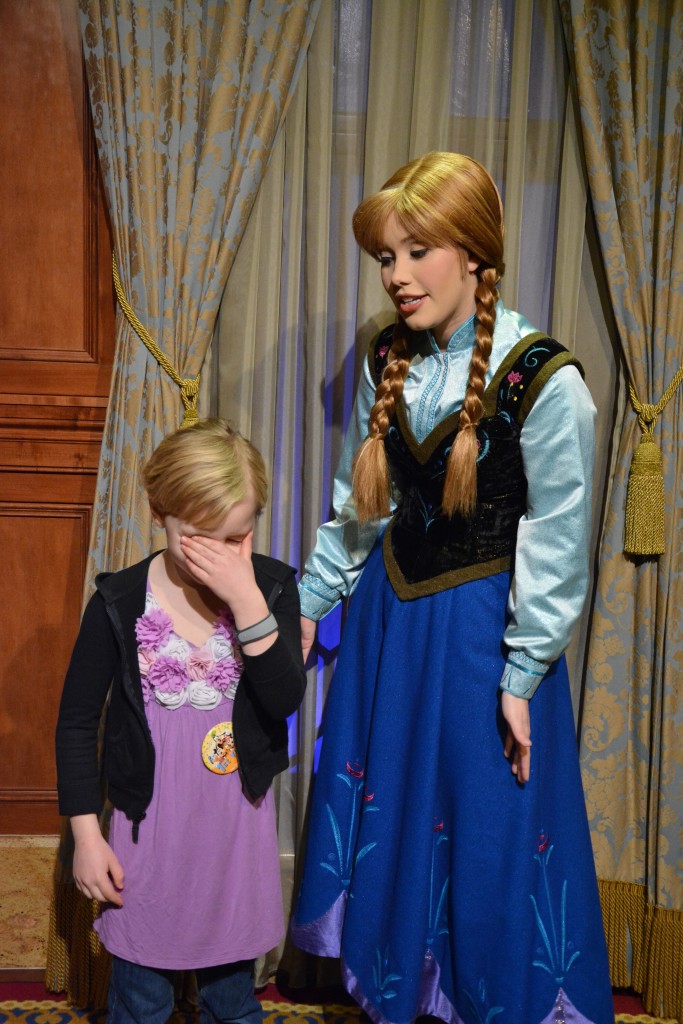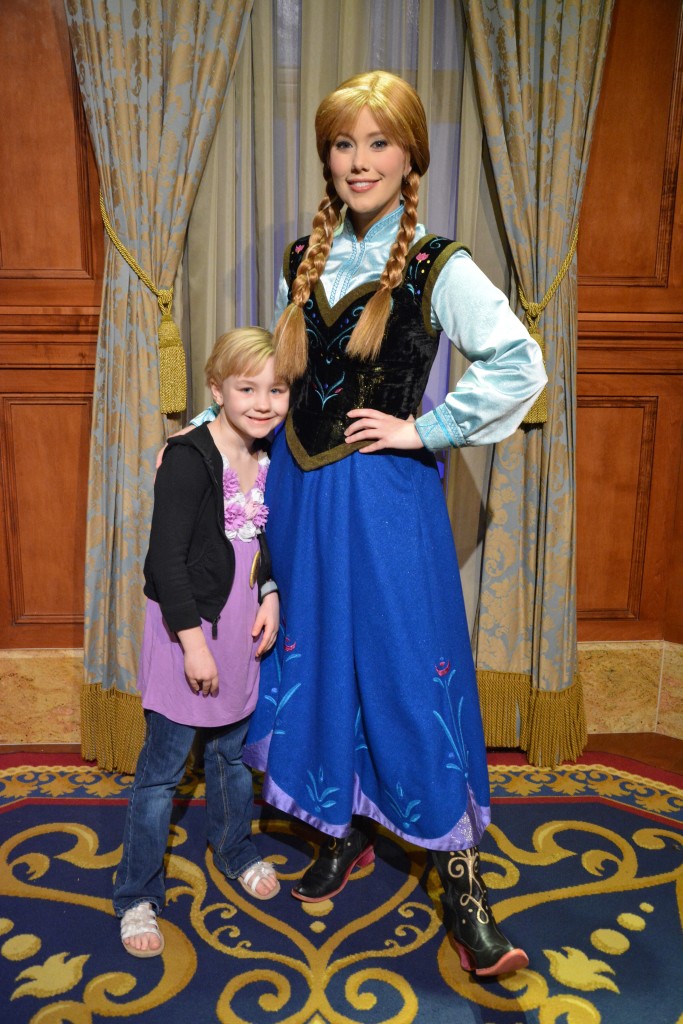 We went straight from Anna & Elsa to Ariel's grotto. Ella had her Ariel doll along for the occasion.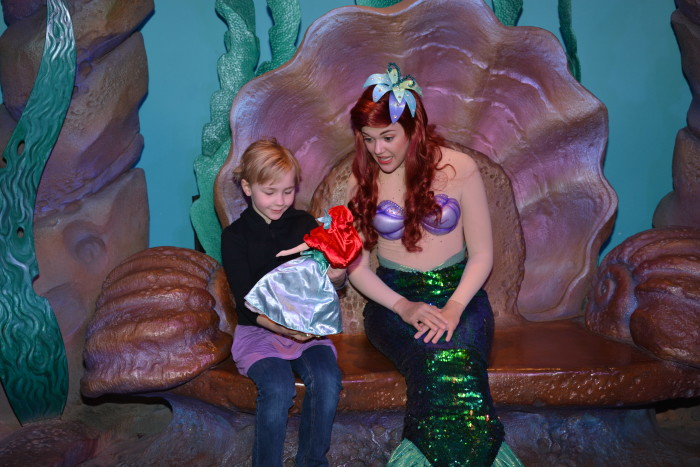 Ella adored meeting her favorite princess before going on Ariel's Under the Sea journey.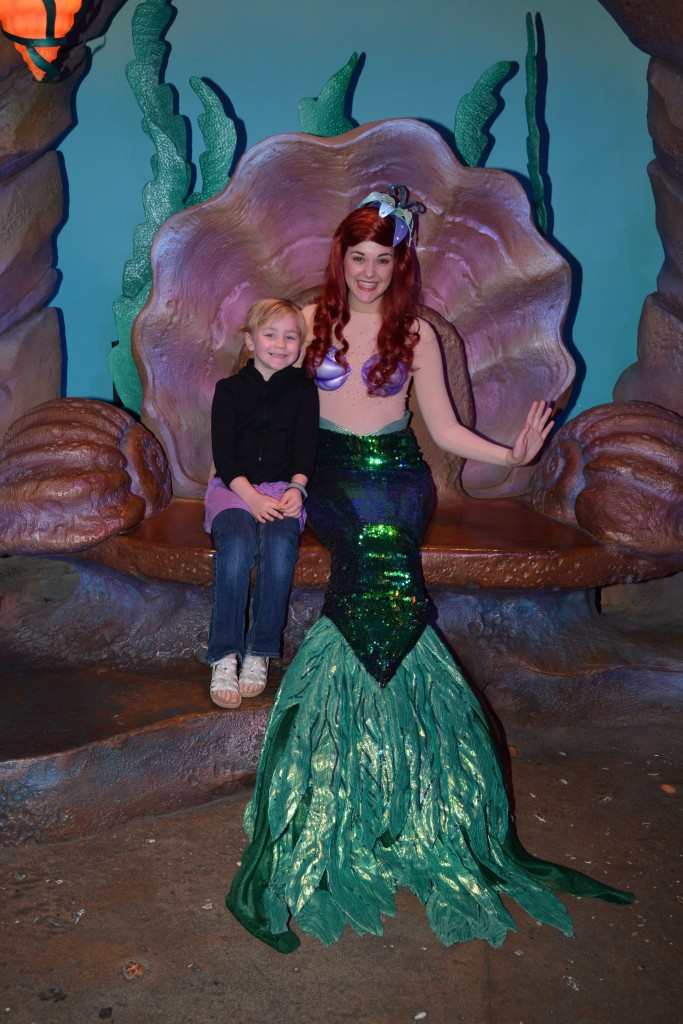 We took a short break for breakfast at Gaston's Tavern.
A magical view from our table outside Gaston's.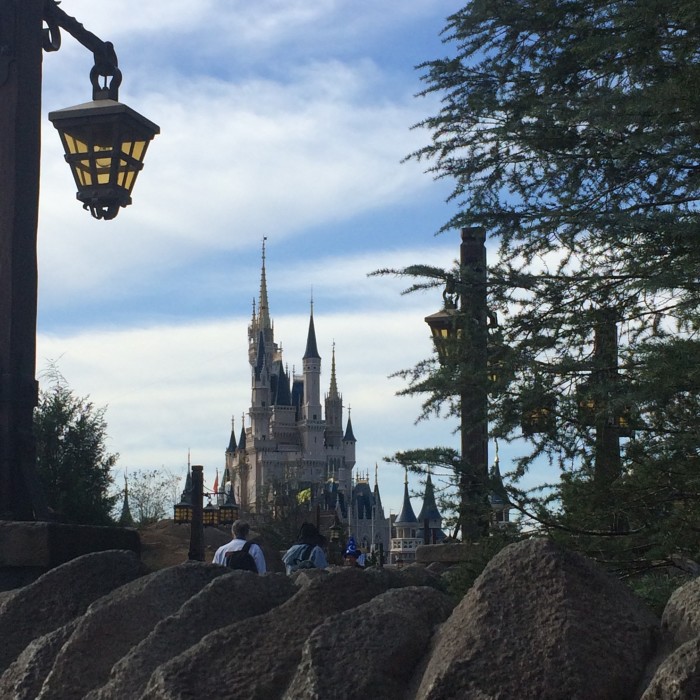 Who other than Gaston himself made an appearance while we were eating! We only observed from afar so we could continue to the next attraction on our list.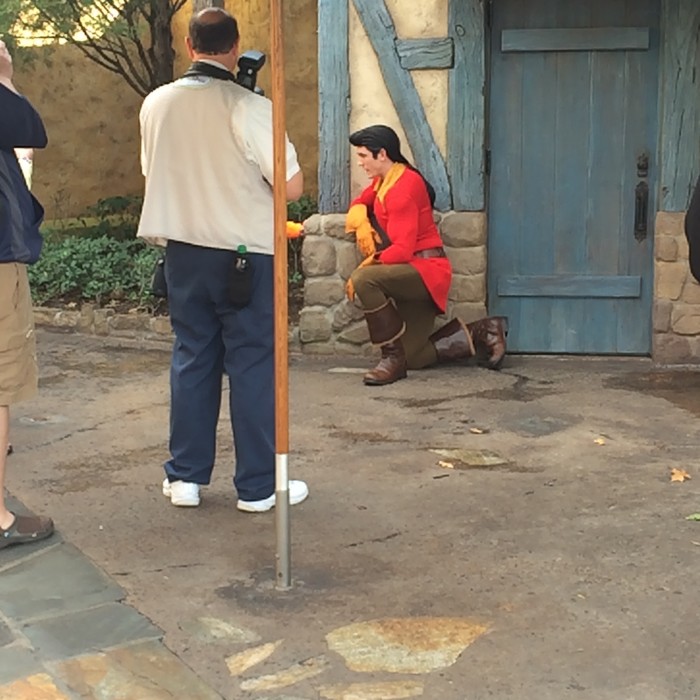 It's a Small World. I'm sure it hasn't changed in years and years, but it is so sweet and full of joy.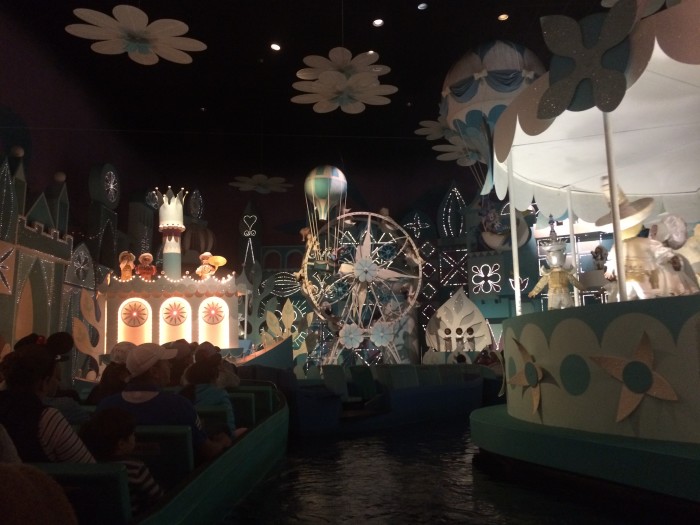 At the end of the ride are these colorful signs. We loved seeing kwaheri, Swahili for goodbye.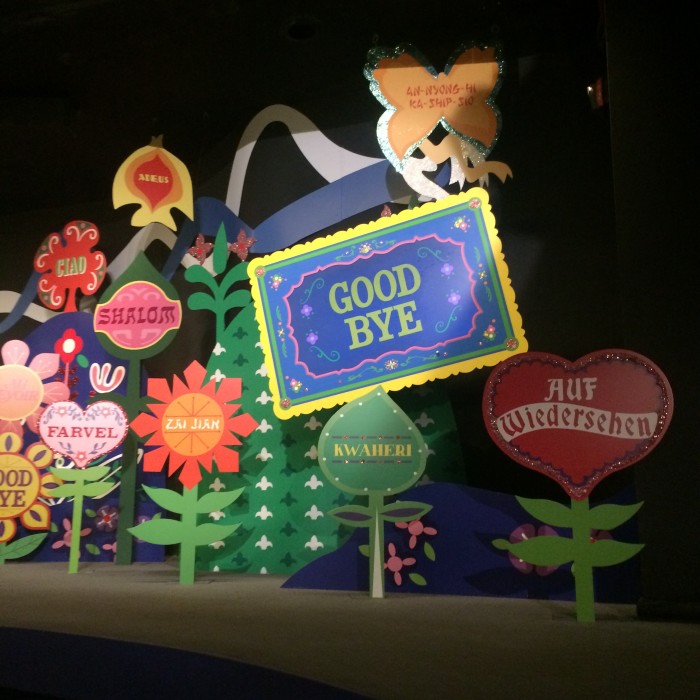 I remember the Jungle Cruise from when I first visited Disney World when I was six. The same age as Ella!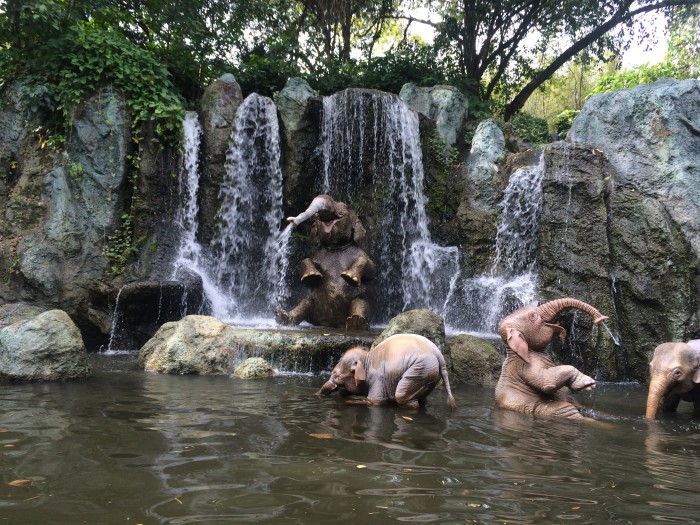 Swiss Family Tree House! We watched The Swiss Family Robinson with Ella a few months before visiting Disney, so she thought this was pretty great. I kinda want to live in it for a while. Maybe without the Disney crowds, though.
By the time we made our Disney plans, all character meals were full except for lunch with the crew from The Hundred Acre Wood. They aren't currently Ella's favorite, but we knew it would still be fun. And it was! Ella was in a little parade around the room with the characters and then hopped around with Tigger. Afterward, each visited our table for a personal hello. Ella seemed to have a new love for these guys once we finished our meal.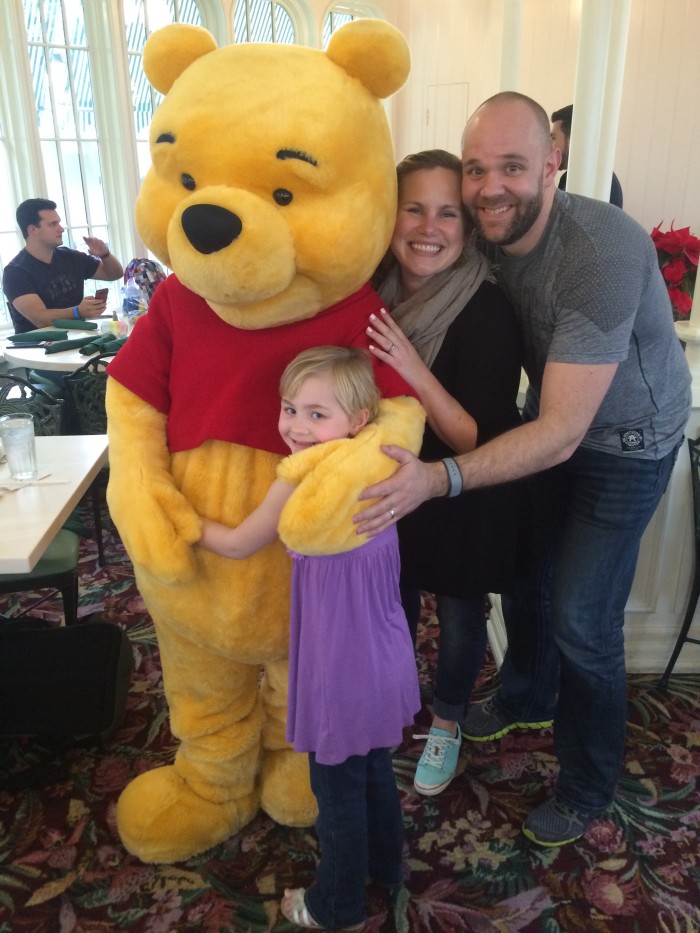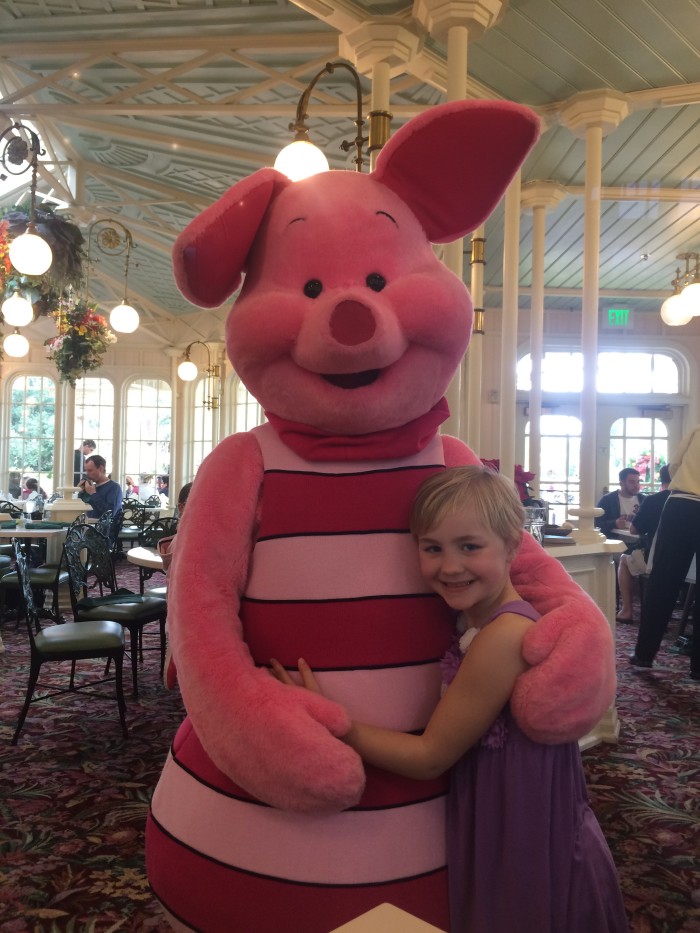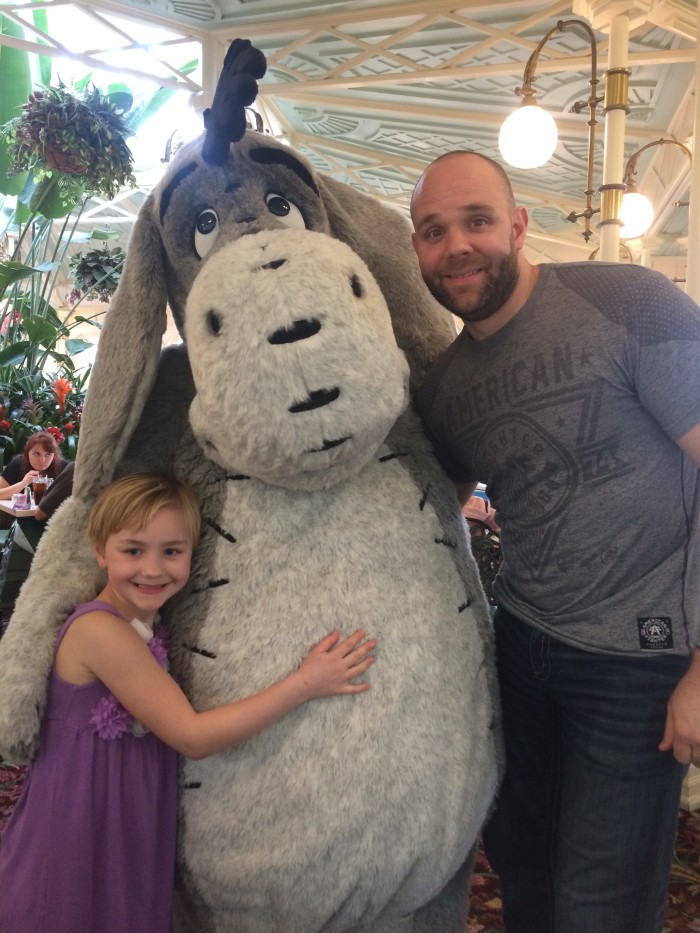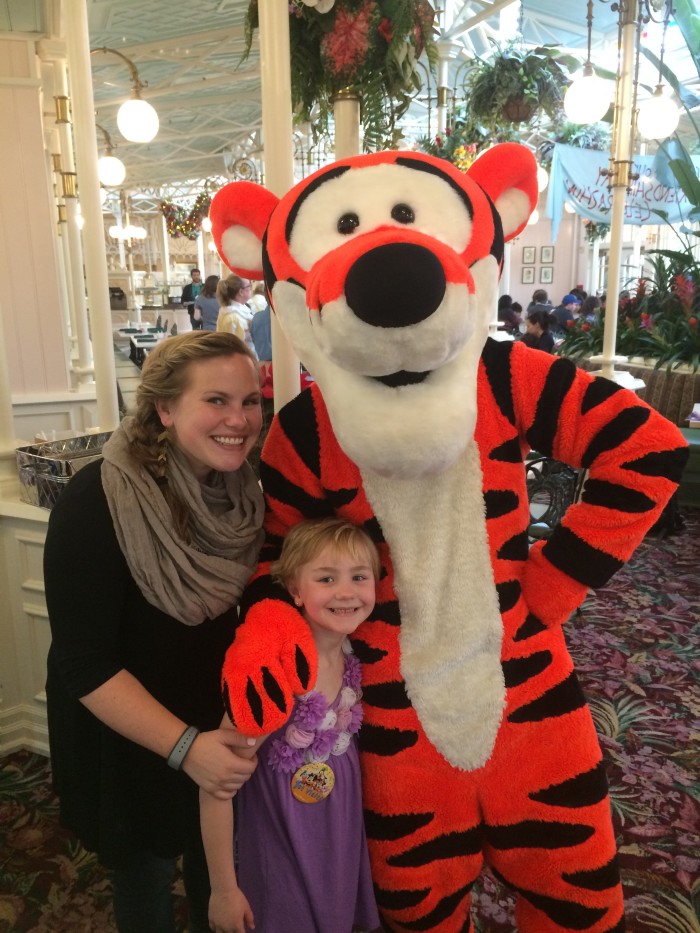 Ella was beyond excited to see the characters she hadn't already met in the afternoon parade. As a life-long lover of parades, I was in heaven!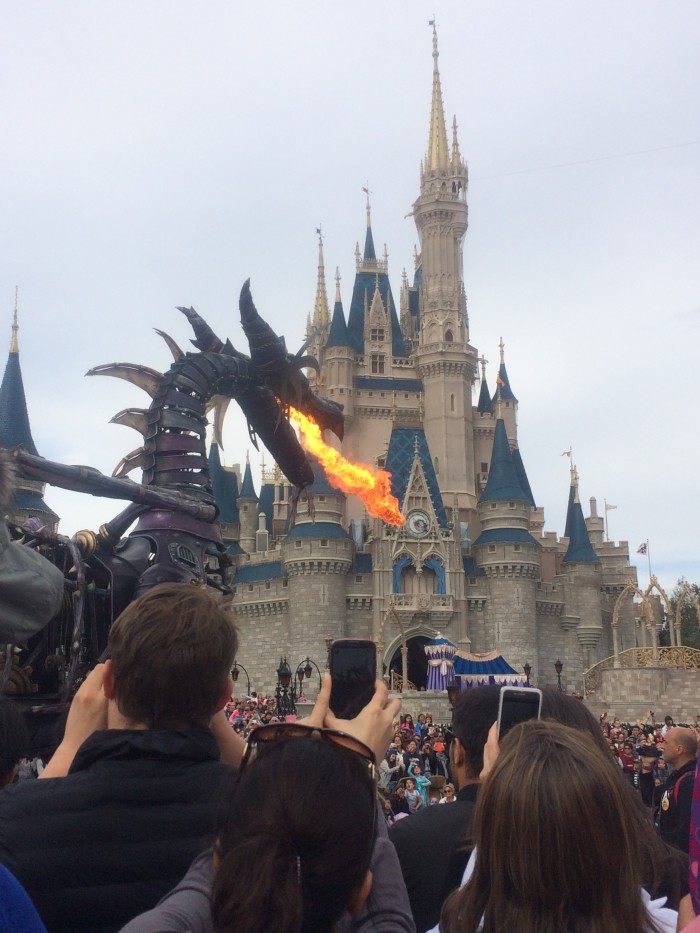 We had a full afternoon of rides and shows and treats! Pirates of the Caribbean, MonstersInc Laugh Floor, the Disney Railroad, Goofy's Barnstormer, Tomorrowland's People Mover. Just after it got dark, Ella and I hopped in line for the Dumbo ride. Pete doesn't like anything that spins in circles, so just the two of us took on Dumbo, Prince Charming's Carrousel, and the spinning tea cups.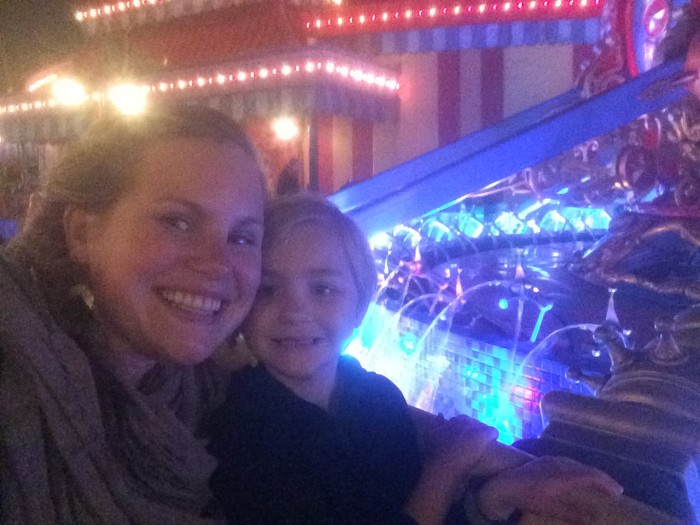 Later in the evening, we had the sweet pleasure of meeting Rapunzel, who happened to match Ella!
How adorable is this Cinderella?!
She's probably my favorite Disney Princess, so I was just as excited as Ella to meet her. Only I acted very adult to avoid an awkward encounter. I'm so mature. 😉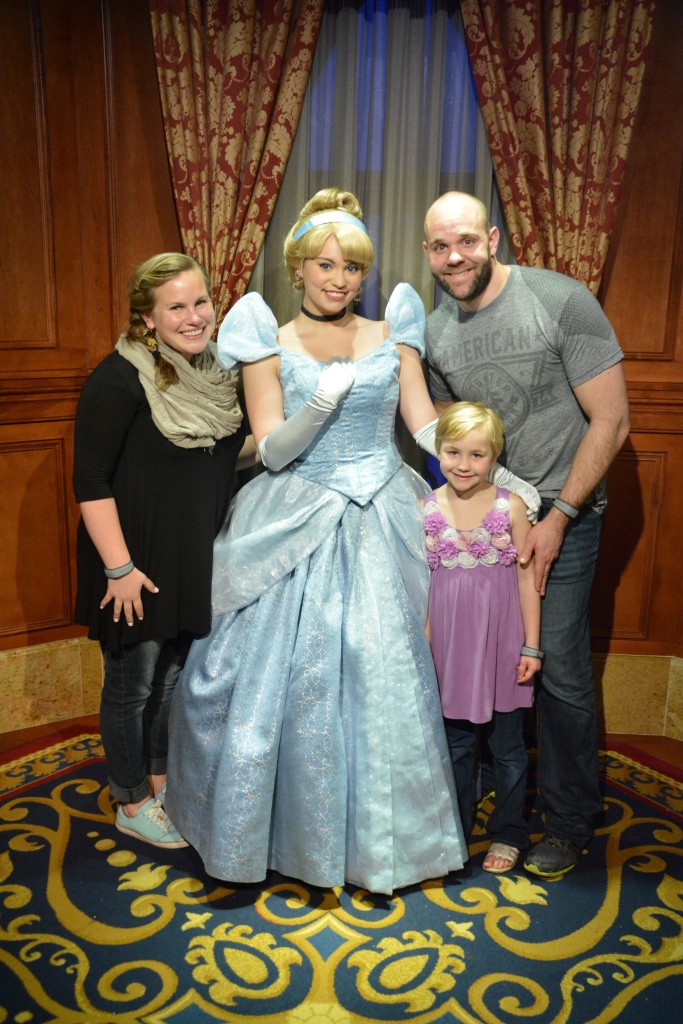 As we emerged from meeting Rapunzel and Cinderella, we heard the pop pop pop of fireworks!
Ella danced as we watched them near Cinderella's castle, draped in frosty lights.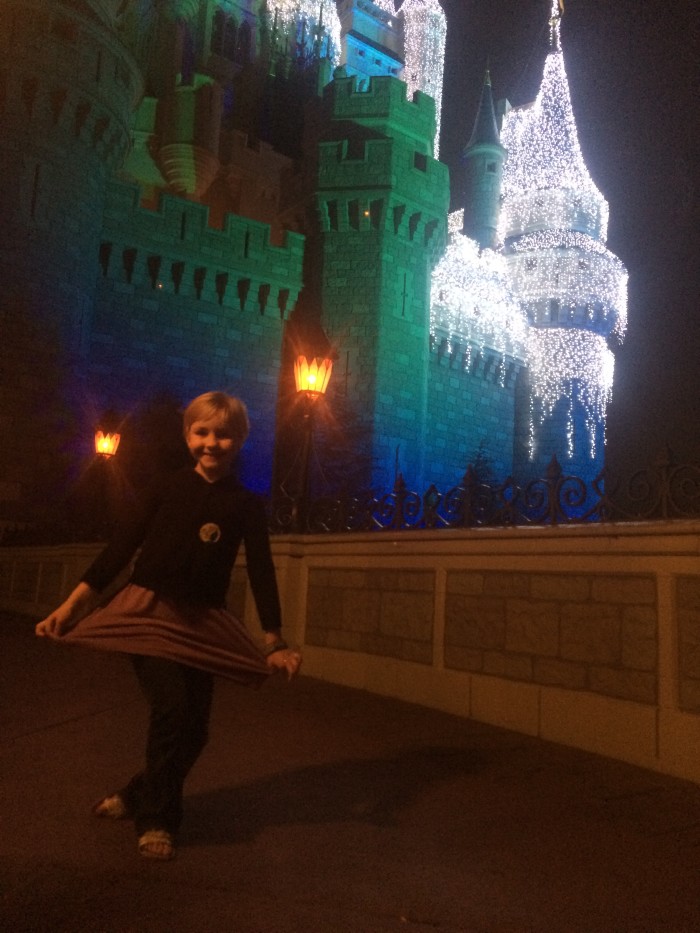 Just before park closing, when lines were very short, we experienced Enchanted Tales with Belle, a retelling of Beauty and the Beast. We began in Belle's house but were soon transported through a magical mirror into the Beast's castle! There, a few little actors in our group were selected to help tell the story. Ella was over the moon when, after a pretty ferocious roar, she was chosen to play the Beast!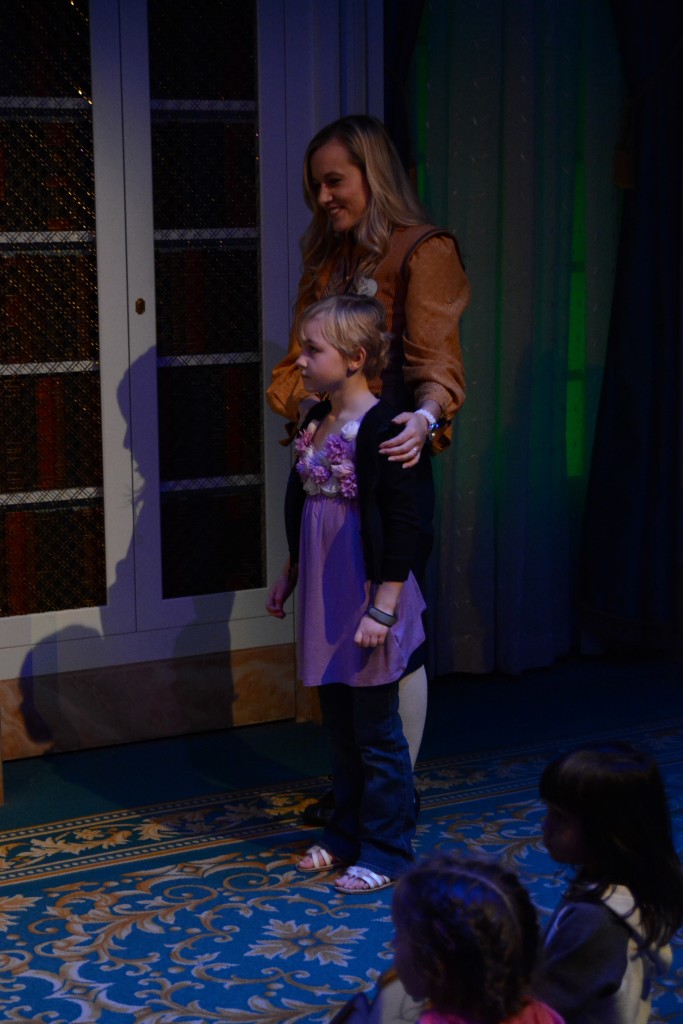 She was instructed to walk into the library and frighten Belle with her powerful roar.
Belle was not happy with The Beast.
Later, The Beast returned to dance with Belle.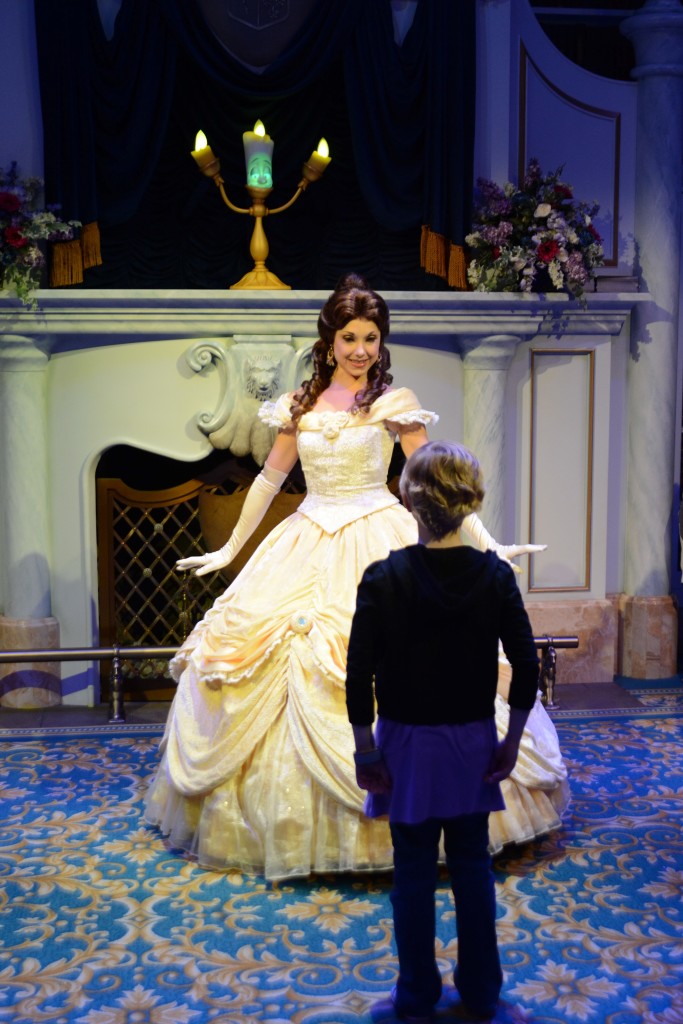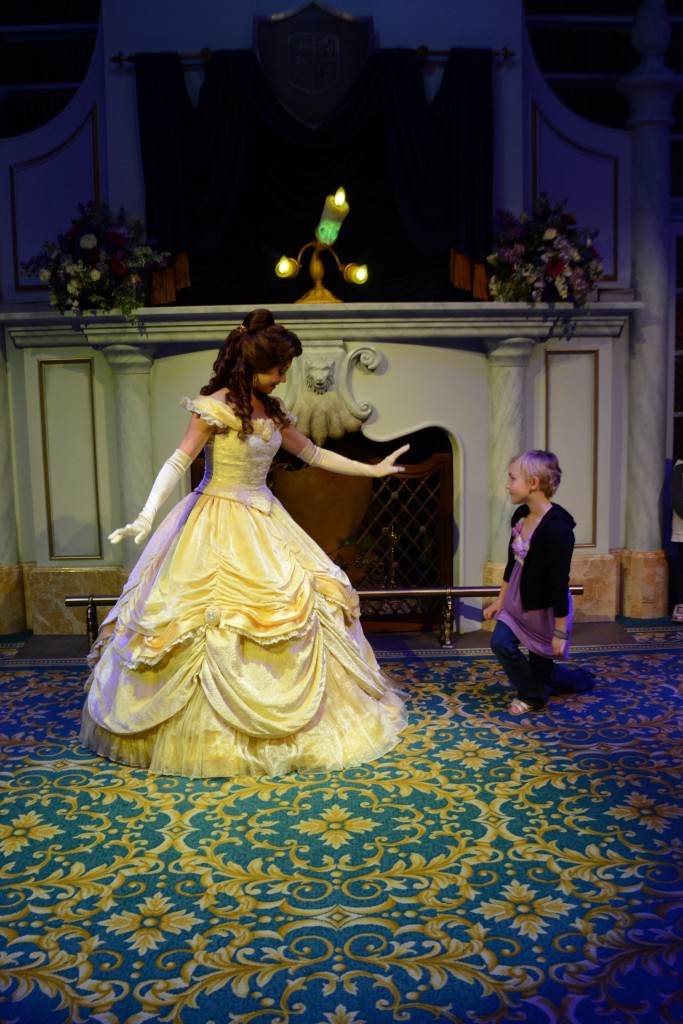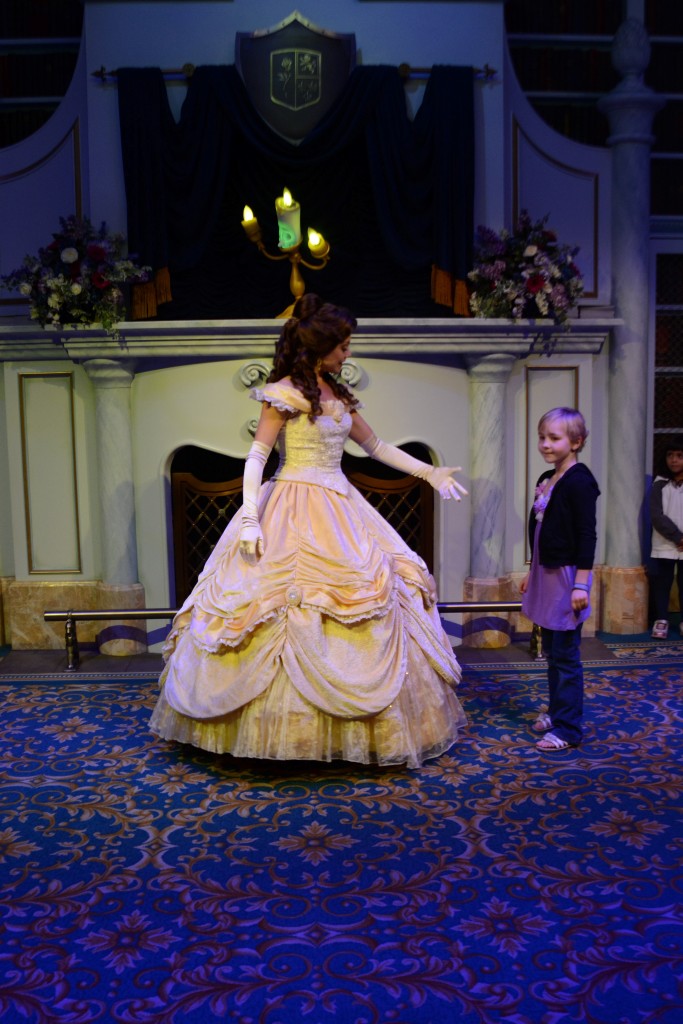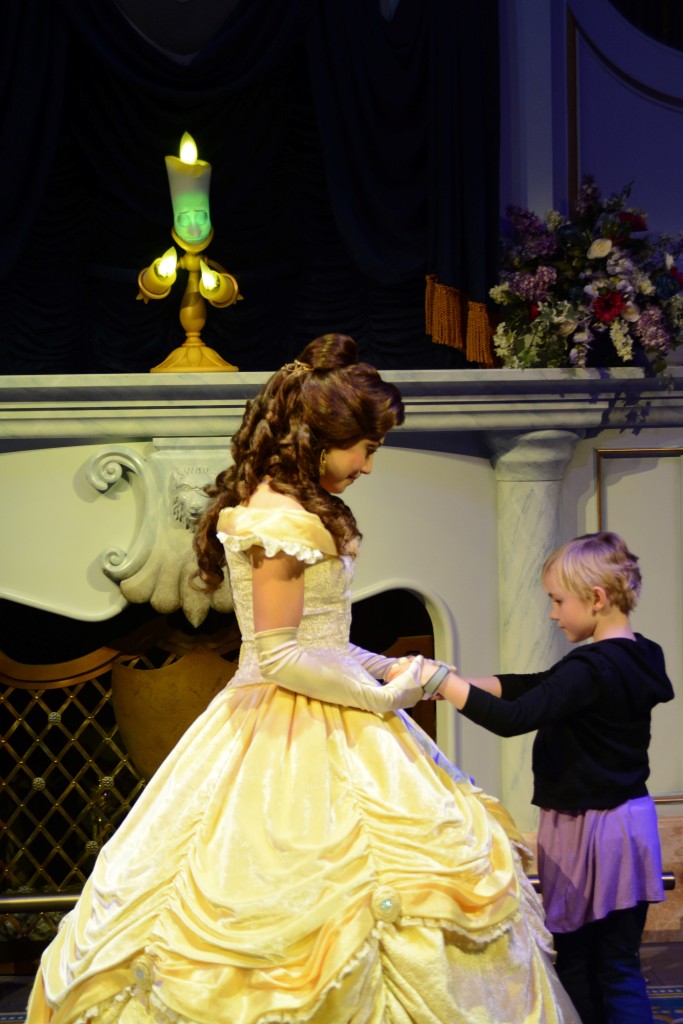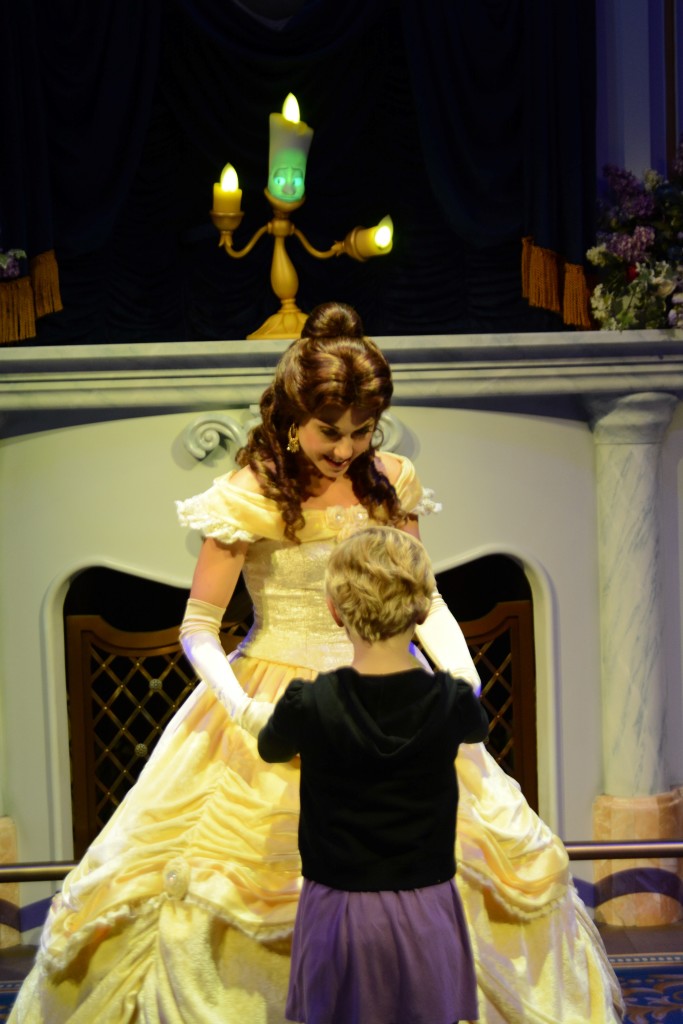 Our little actress took her role very seriously. We were so proud of her!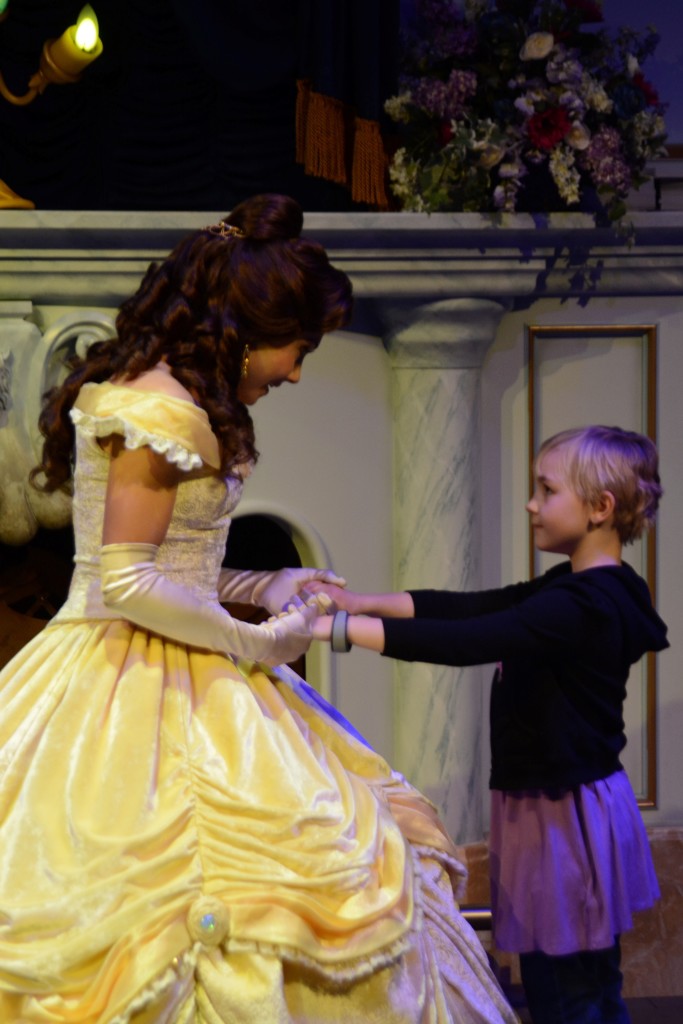 I think this photo pretty much sums up our entire Disney experience.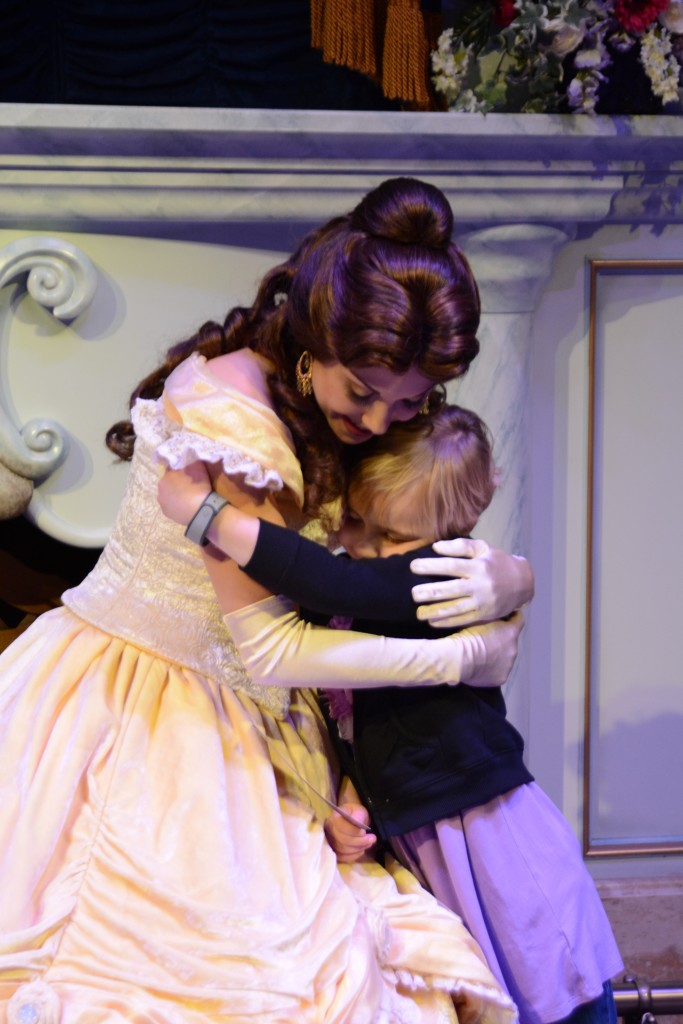 Our day at Disney World was a truly magical experience. I had no idea I would love it so much as an adult! It was quite possibly one of my favorite days as a parent, watching Ella soak everything in. Someday, we'll return with Sam. Can you even imagine?!
Have you been to Disney World? Disneyland? Did you stay for multiple days? I think that would be amazing. Perhaps next time we'll be able to visit more than The Magic Kingdom!