It's been a busy month, as seems to be the case with most Decembers. Parties and decorations and making Christmas gifts. All such fun! So here are a few pictures that have captured our moments…
Ella helped me teach a cake decorating class during a creativity workshop at our church.
Contrary to the photo, she happily passed out cupcakes to all the workshop participants. (She's in a bit of a phase where she makes a silly face or frowns every time she sees a camera!)
With our dear friend (and Ella's godfather) Anton following the St Olaf Christmas Fest in early December. It never feels like the Christmas season until we go to Christmas Fest!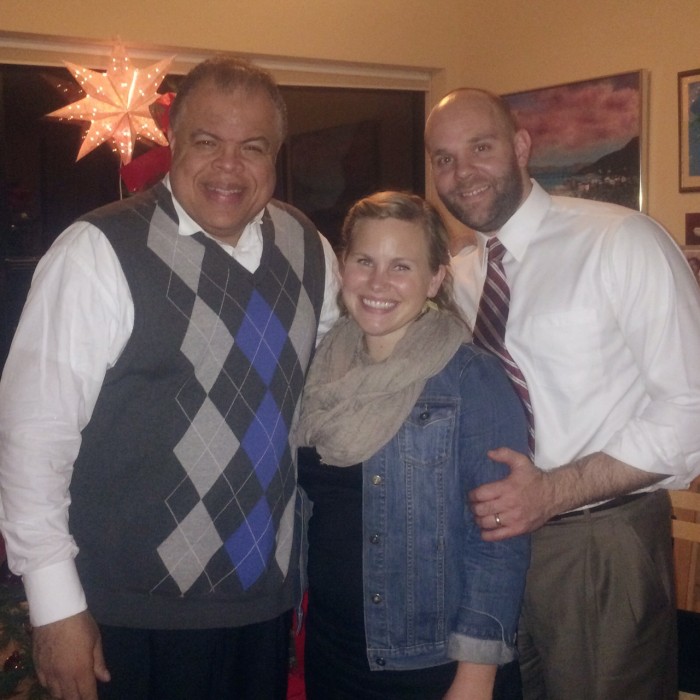 When Sam first saw the decorated Christmas tree, he kept saying wow in the sweetest little whisper.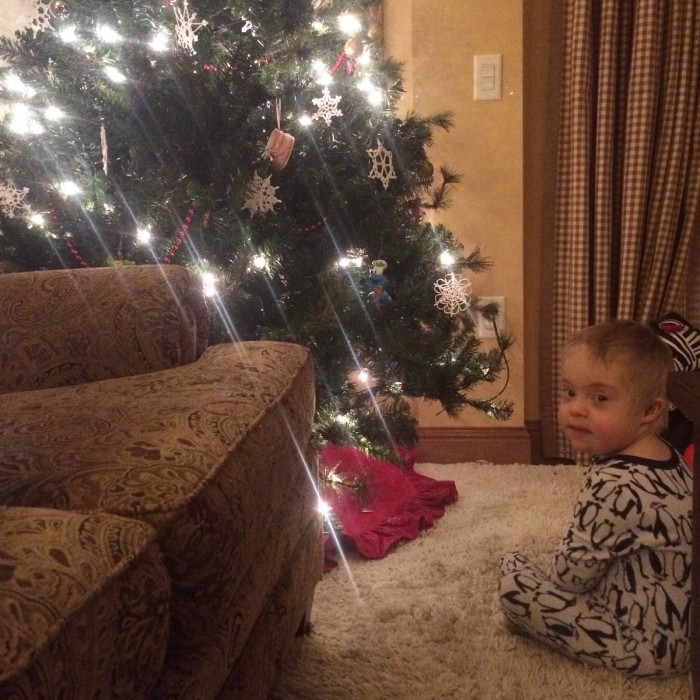 Ella painted canvases for Christmas gifts.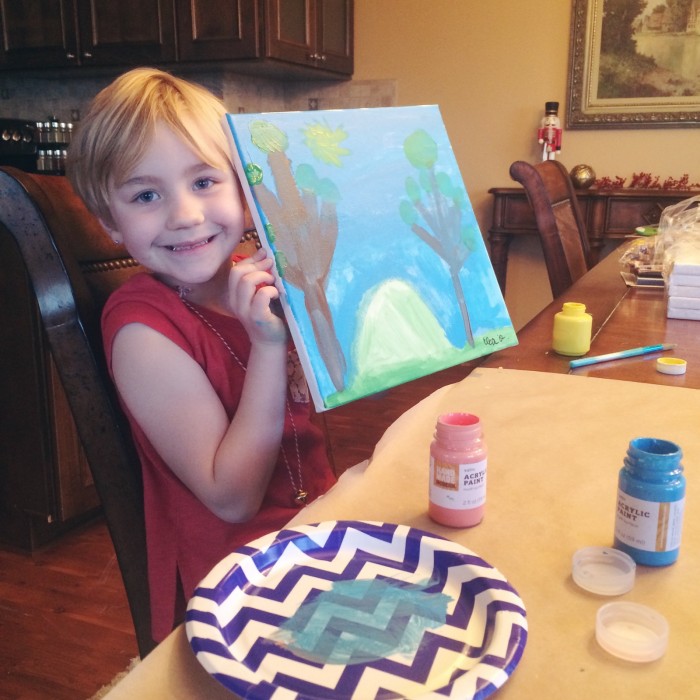 Sam painted a different canvas.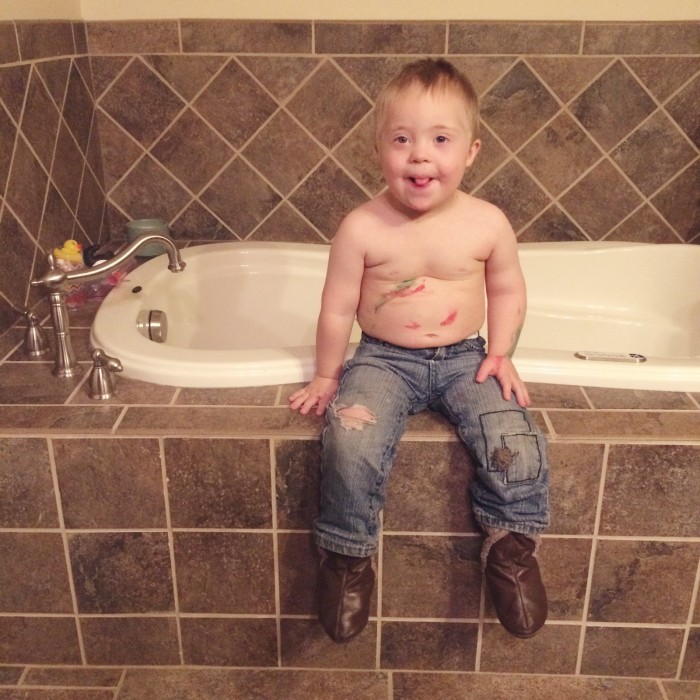 Sam helped me deliver shoe boxes to the local drop off spot for Operation Christmas Child. Our boxes ended up going to children in the Dominican Republic!
One of Ella's dates with Daddy.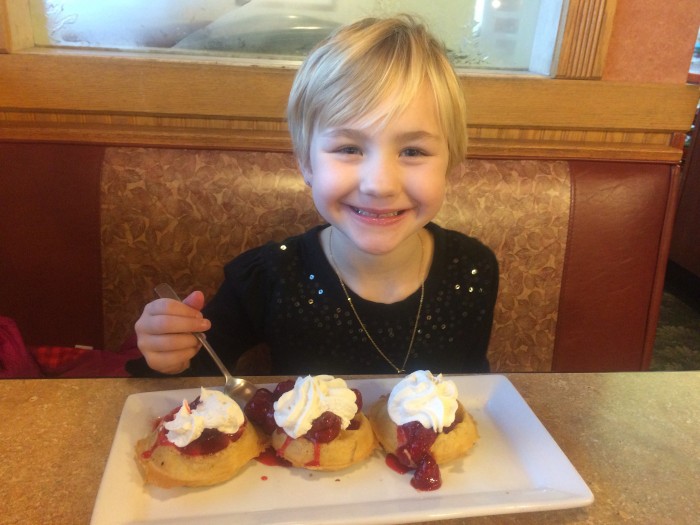 Waiting at the clinic with his book.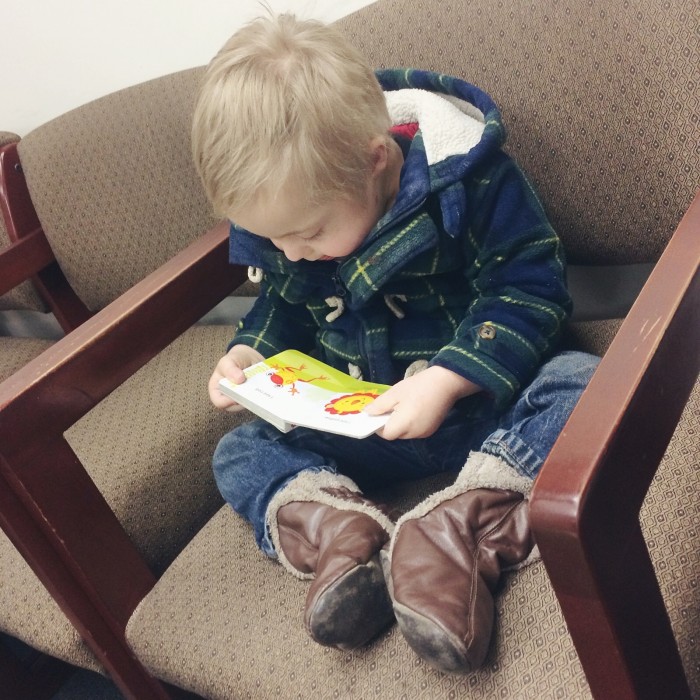 One of my favorite parts of getting ready for Christmas are the Christmas cards! And my little Santa mug, of course.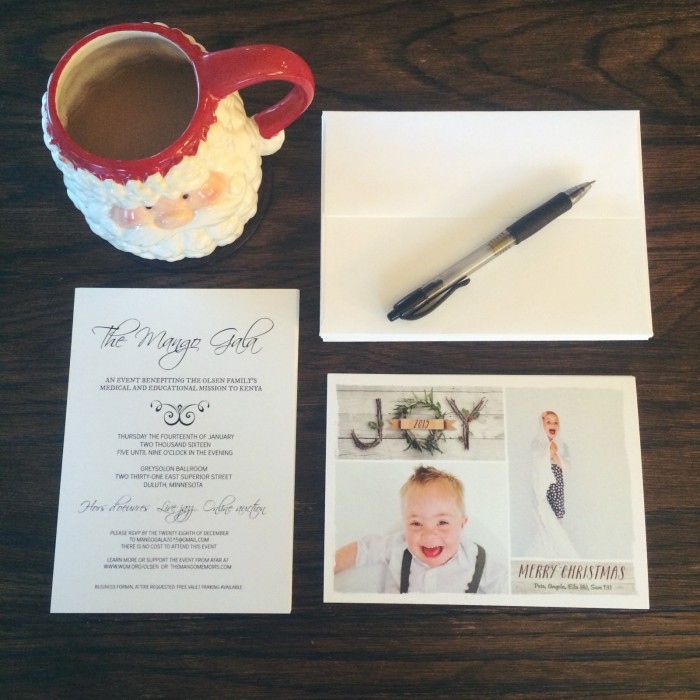 He may need to go to Kenya with us. He's just so jolly!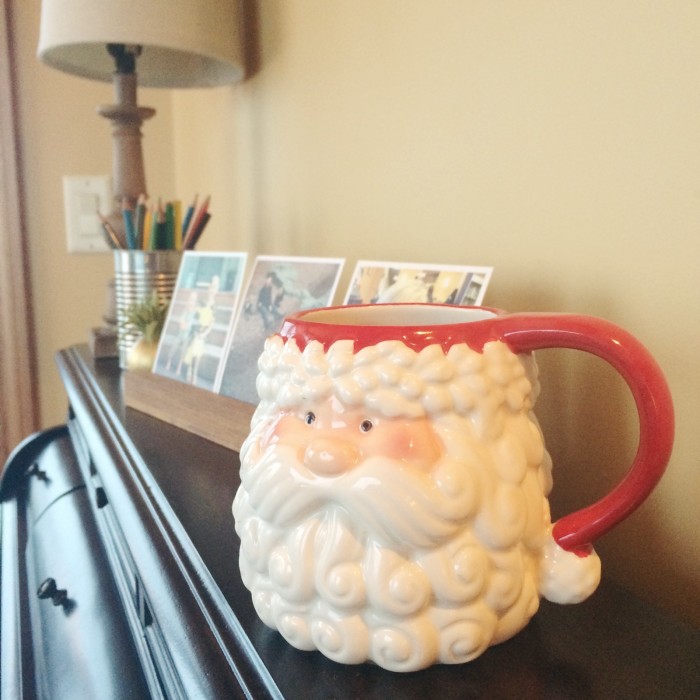 A cup of hot chocolate, a Christmas dress, and the stage? This girl was in heaven.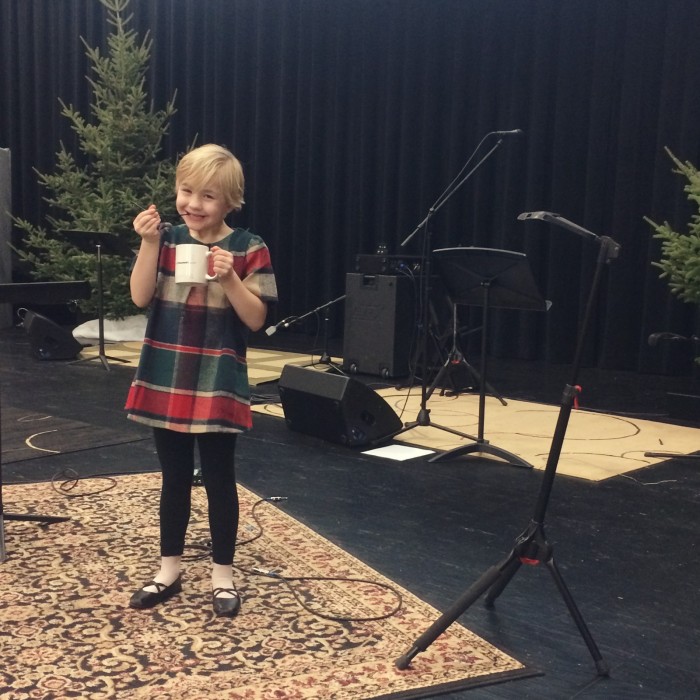 We weren't sure we'd have a white Christmas, but the snow came eventually.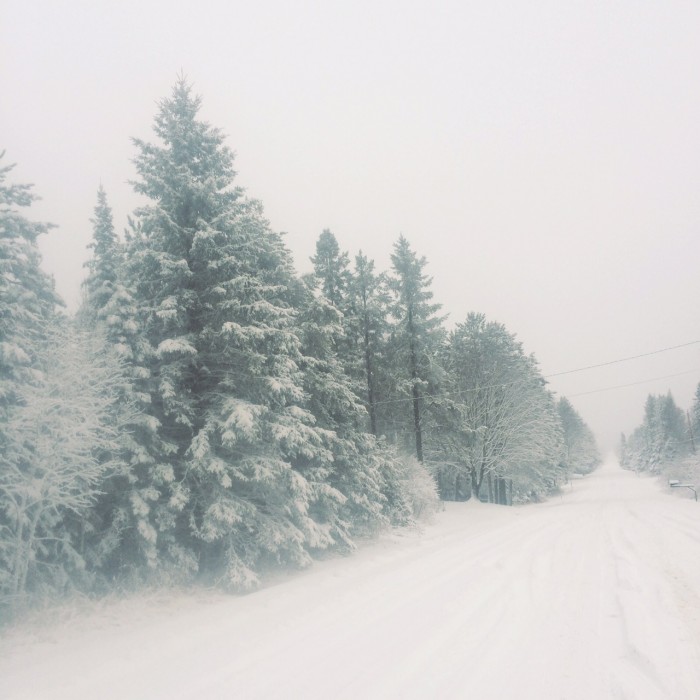 Sam had the sweetest little playdate with his friends one morning after it snowed. This may be my new favorite winter photo!