Just this past weekend, we had the joy of spending time with Nana & Papa Olsen and Auntie Kristin. We absolutely love when they visit! Ella affectionately refers to them as "Nana & Papa with no puppies." This has been the easiest way for her to distinguish between my parents and Pete's. It's pretty adorable when she says it. During their visit, we were able to celebrate Christmas, something that didn't work in December. I thought it was fun to extend the holidays, and I don't mind Ella and Sam spreading their gift receiving out a bit. Here is a little peek at our Olsen Family Christmas – in January…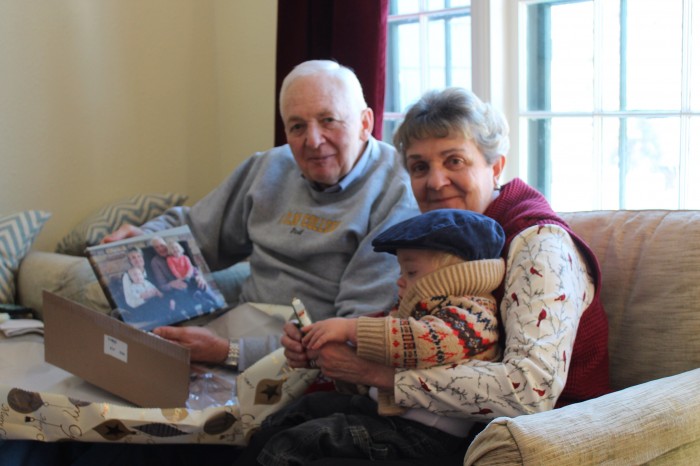 Getting a peek inside Sam's gift.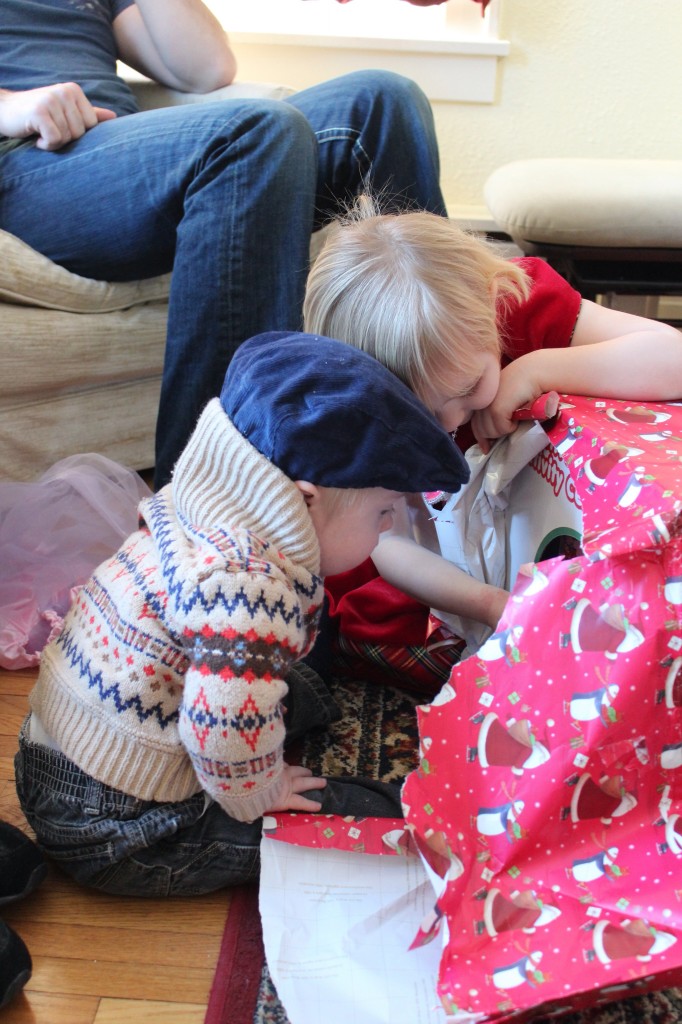 I don't want Sam to ever outgrow his little sweater. One of my very favorite thrift store finds!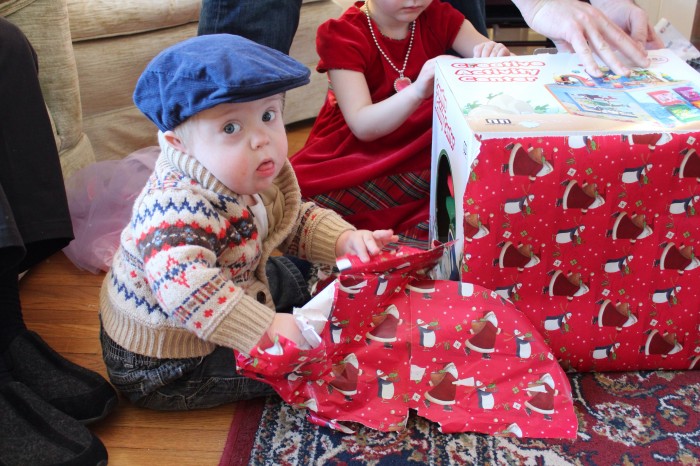 New presents certainly deserve kisses.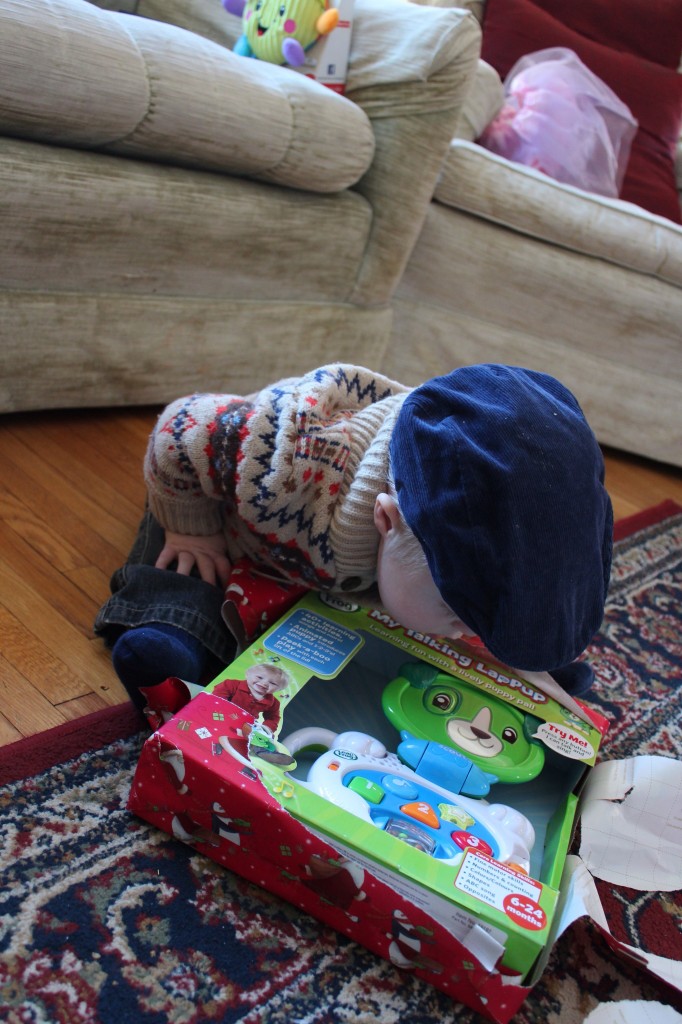 A happy girl in her Christmas dress. I'm pretty sure she's going to wear that dress until it falls to pieces! That's fine with me since I picked it up off the free swap table at my Mops group a couple months ago.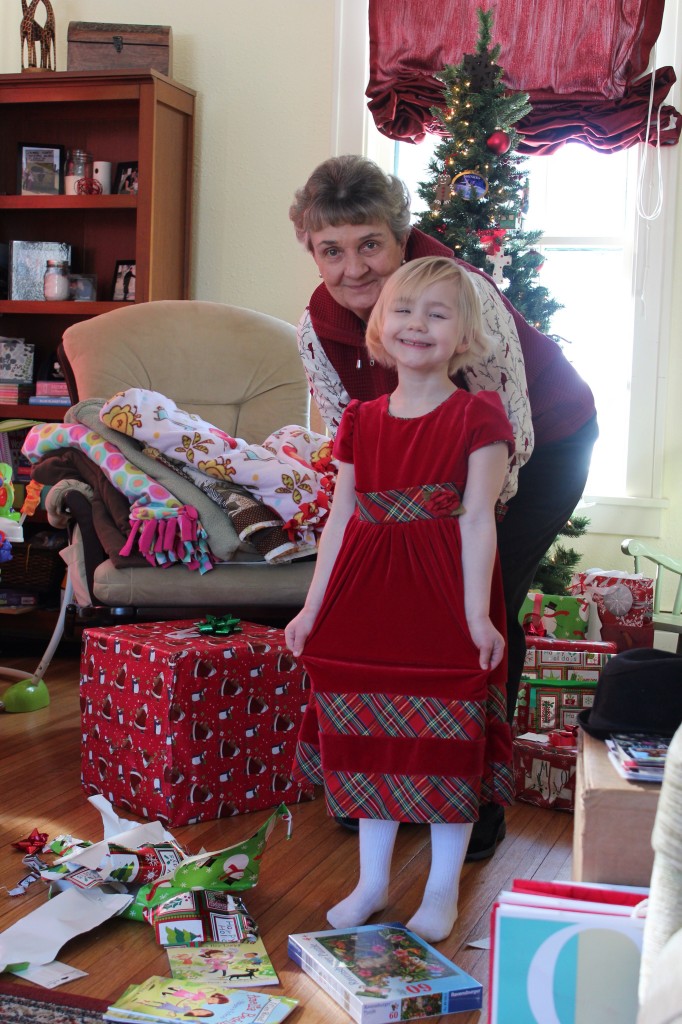 Ella absolutely adores her Auntie Kristin!
Books with Nana. Such a treat.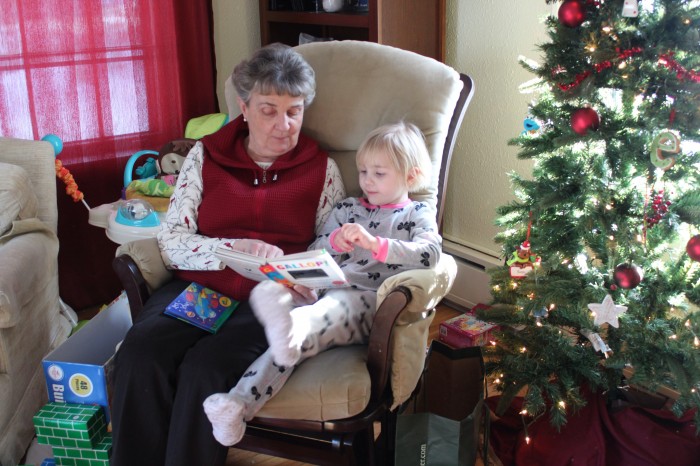 I love watching these two together.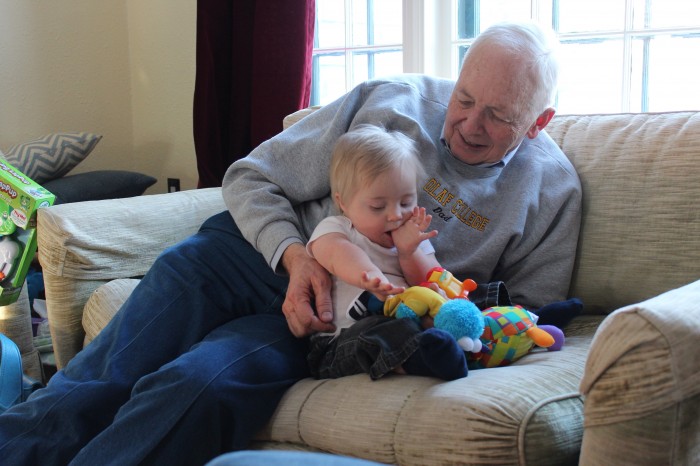 See? Adorable.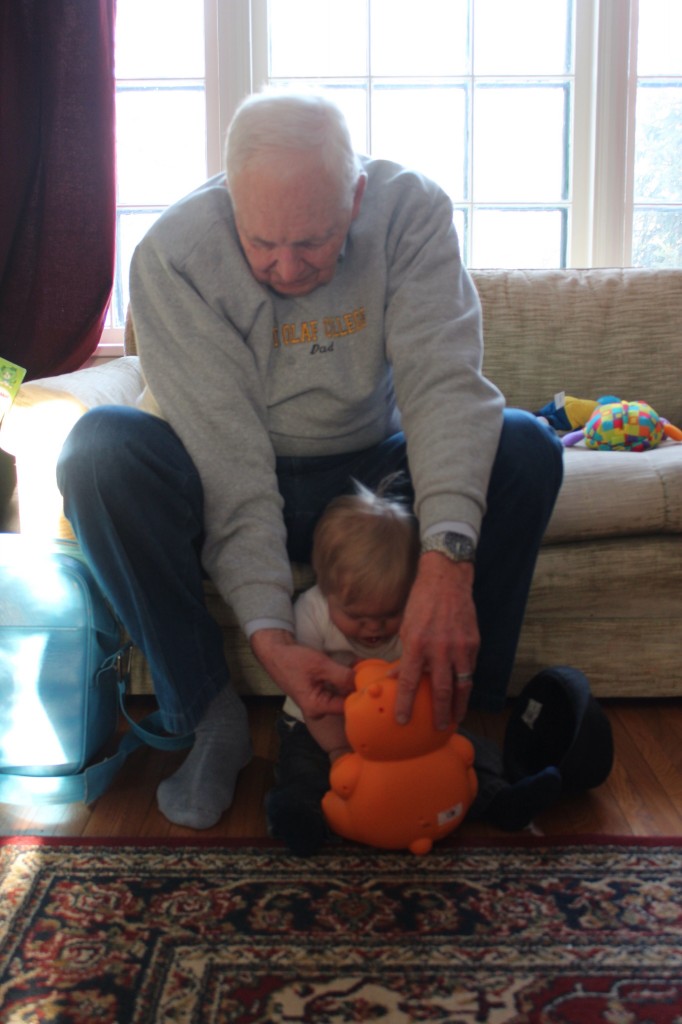 And as long as we're still on the topic of Christmas, I wanted to make sure to capture a couple pictures of our dining room Christmas tree. Yes, we have two trees in rooms that are side-by-side. It makes it feel very festive! This is Pete's tree because each of those beautiful, white ornaments was made my his godmother while he was growing up. We covered the tree and still had many remaining.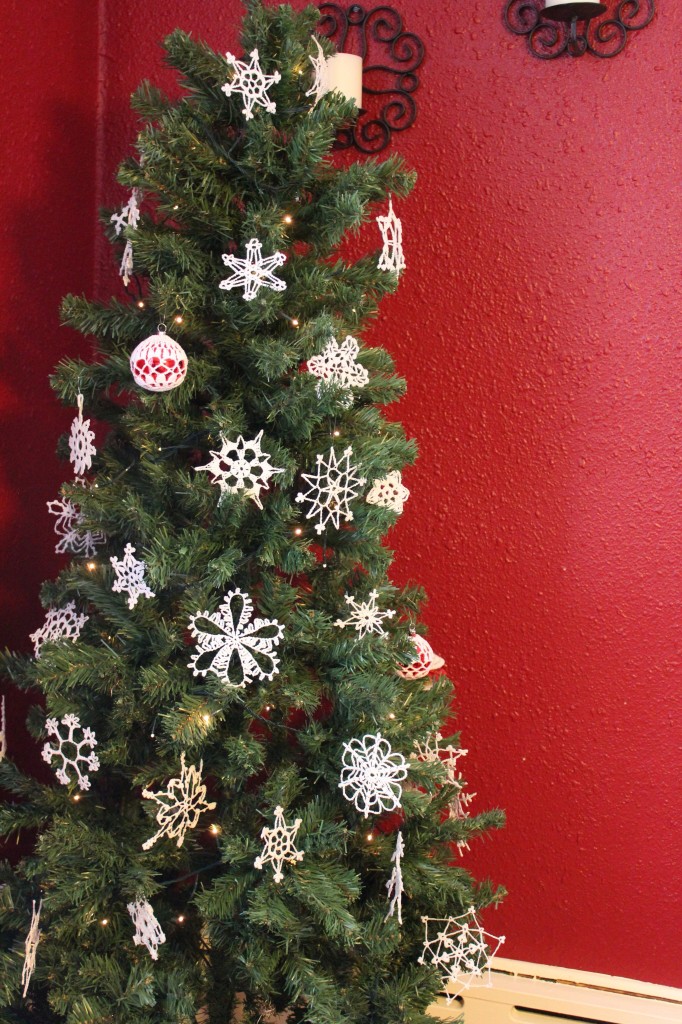 The ornaments are absolutely something we'll be packing for Africa. That way, I can create a wintery feel in 80-degree weather by hanging long strings of the snowflakes tied together with fishing line. It was be our little taste of snow.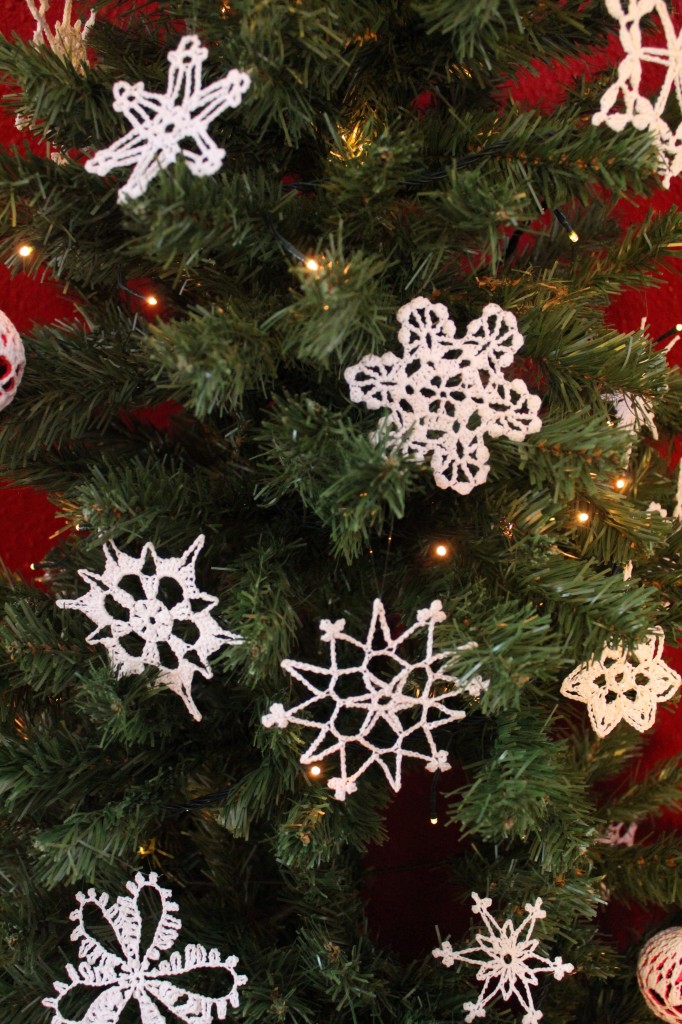 Speaking of Africa, I will soon have an update on the progress we're making to get there as well as an introduction to the amazing family we'll be traveling with. I can't wait for you to meet them!
Have a wonderful weekend!
**********
 a small collection of this week's favorite photos taken on my phone