We made it to the beach! What a journey it was the last few weeks to get to this point!
Pete finished work the morning of May 15. Two Harbors was such a good fit for us as a family. He worked there for the last year. We were able to spend lots of time with him there, especially after we started homeschooling in February. Not having to be back to Duluth super early each morning meant we could go up in time for dinner, get the kids tucked in in their own room across the hall from us, and then Pete and I could stay up watching TV and talking between patients and then sleep a bit in the morning. It made such a difference for us since then we didn't have to wait all week to see him when he briefly came home. We're so thankful to the staff and leadership at Lake View Hospital for allowing us to stay with Pete!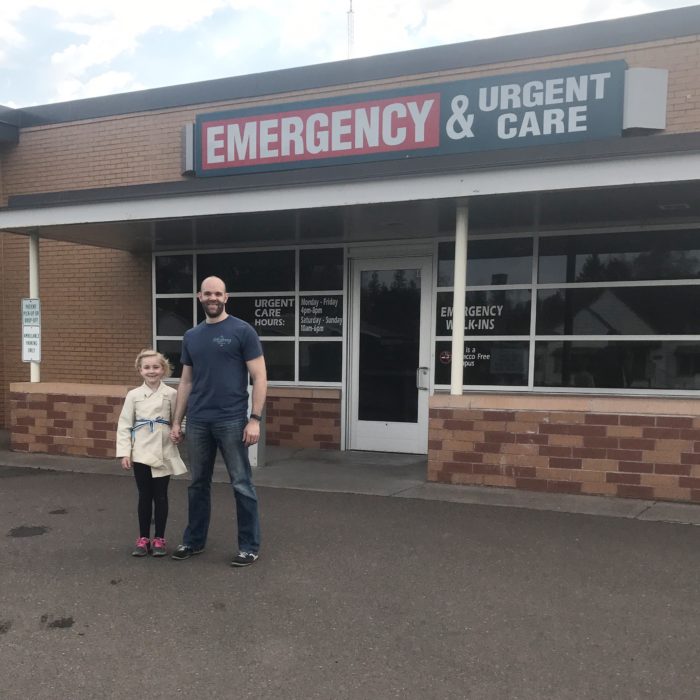 Once Pete completed his last shift, we set to work finishing projects and packing. I had already done a bulk of the packing and cleaning, but there are always lots of little things to finish with any move. This was particularly true since we're moving to the other side of the globe! Managing mail, collecting keys, making trips to the storage unit and donation sites, paying all hospital bills, selling the Jeep, etc. I really hope we thought of everything.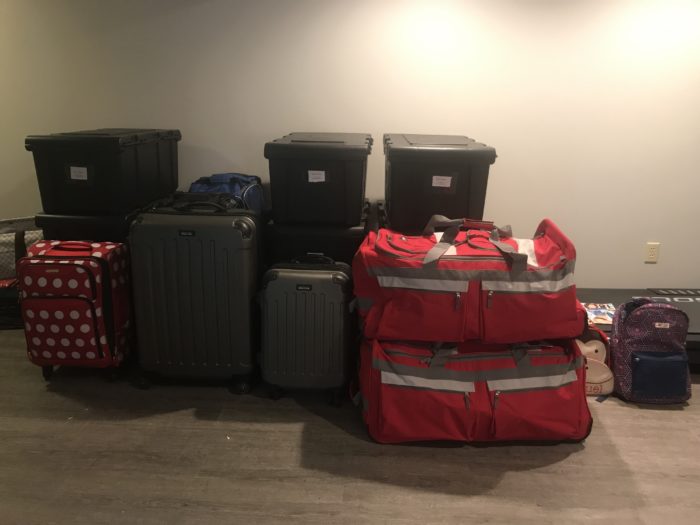 The morning of May 18, Luke & Hannah came by to help us load up our luggage and get it to the airport. We had decided a few months prior that we wouldn't have family take us that morning. There are just so many emotions tied up in saying goodbye and trying to get all the bags checked and through security. It wouldn't have made for a very good goodbye.
Luke & Hannah have done so much life with us, so we were so thankful to have their help that last morning. We arranged the bags and then had a nice, long breakfast of donuts and chai with them before heading to our gate. Honestly, Luke & Hannah are like family, so there were definitely tears shed in that goodbye, but it was exactly how we hoped to leave for our first term abroad.
We waved goodbye to Duluth as we flew up over Lake Superior. It was a little hard to know what to feel as we left the city we so dearly love.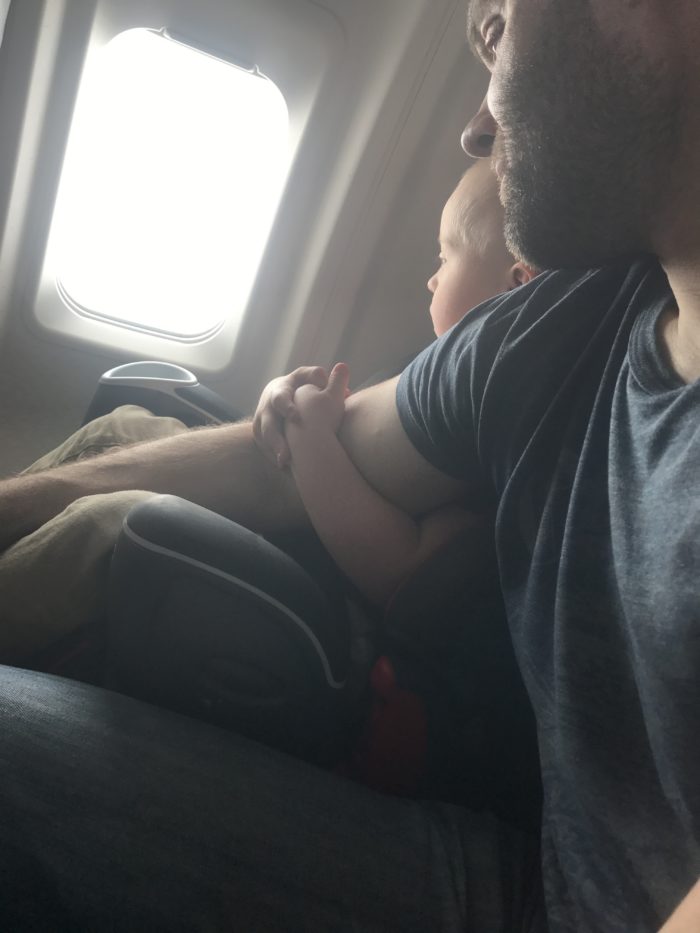 This girl loves to fly.
On the first flight she colored pictures for the pilots. When she gave them to the flight attendant as we left the plane, the kids were invited to sit up front for a few minutes. Obviously, they were thrilled. So was I!
Ella colored pictures again on our second flight and then joined the pilot for his lunch up front after everyone deboarded. I have a feeling she may be trying this on every flight in the future.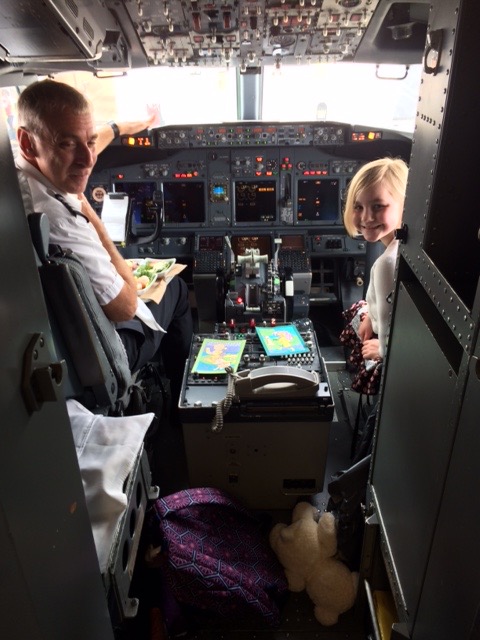 We've now been at the beach for one week. Pete and I agreed last night at dinner that we're finally feeling like we're able to rest. Neither of us slept well the first week, as we started our transition. I am so thankful to our coaches who told us in January we needed to take at least two weeks to rest.
Ready to conquer the beeeeeeach!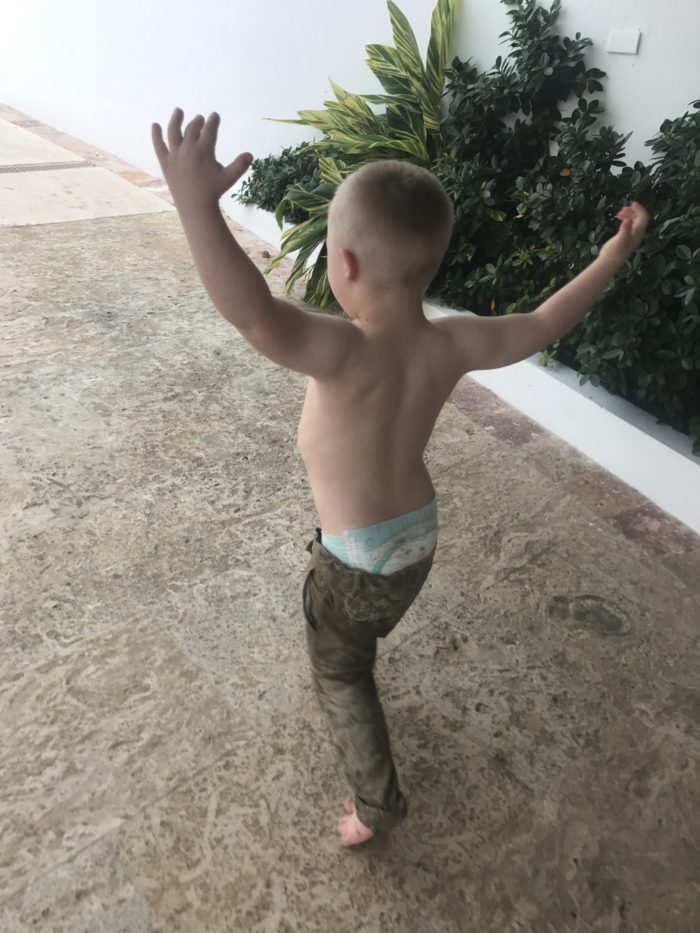 We're still waiting for Pete's work permit to go through in Kenya. Please keep praying it happens soon! We'll keep you posted. And now that we're resting, I have more time to write, so be sure to check back for more posts very soon!