Tomorrow morning nearly all of our furniture will be loaded onto a trailer and moved down to Rochester. We have dear friends who just moved back from Ethiopia, so it's going to a very good home, which makes the parting a bit easier. I'm really not very attached to this furniture. We've only had any of it for 15 months. It was all purchased on Craigslist and Wayfair and was only meant to be in our possession for a short time. So no, I'm not attached to the furniture itself. But today, as I get ready for it to be carried out of the house, I realize I am attached to it in a different sort of way.
I love these little pieces of home because of how well they've helped make our house a home. First it was our little apartment on London Road a year ago, and now it's this three bedroom condo over the hill. We've all cuddled on the couch watching movies. We've gathered around the kitchen table eating meals and doing homework. We've fallen asleep, all four of us, on the bottom, twin-size bunk in Ella's room. These pieces hold memories of the home we've made, and now we're passing them to our friends, who will make new memories with them. That is the sweet part of sending this trailer down the road.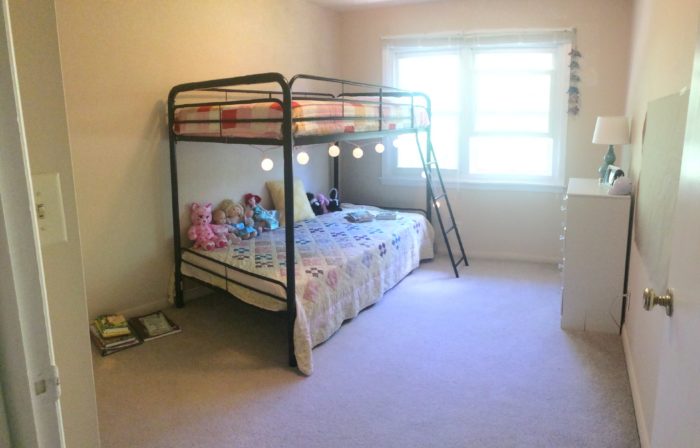 The hard part is what it means to live for the next few weeks in a nearly empty house. It means this transition is real. We'll soon be boarding a plane, moving between our home here in Duluth and our home-to-be in Kenya. I've been dreaming of this move nearly my entire life. Almost everything I've done in the last few months has been in preparation for leaving. I've packed boxes to be donated, given to friends, put into storage, and loaded into suitcases for Kenya. All the kids clothes have been purchased for the next two years, school has been planned, and new quilts for the kids' beds have been sewn. I've tried to think of every detail, even though I know there are lots of things I can't possibly think of until we're actually doing life at Tenwek.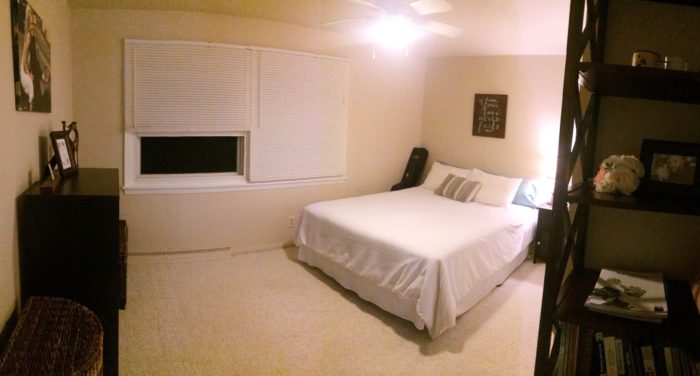 I think having a transition into this wild simplicity a few weeks before our move will be an adventure for us all. We don't mind the feeling of making things work, and this is no different. Pete and I will share an air mattress, Ella will have her own, and Sam has his toddler mattress on the floor, as usual. Our clothes will be moved into bins and boxes, as will toys and books. We'll still have our couch until the move, so a whole lot of cuddle time is on the horizon in that spot.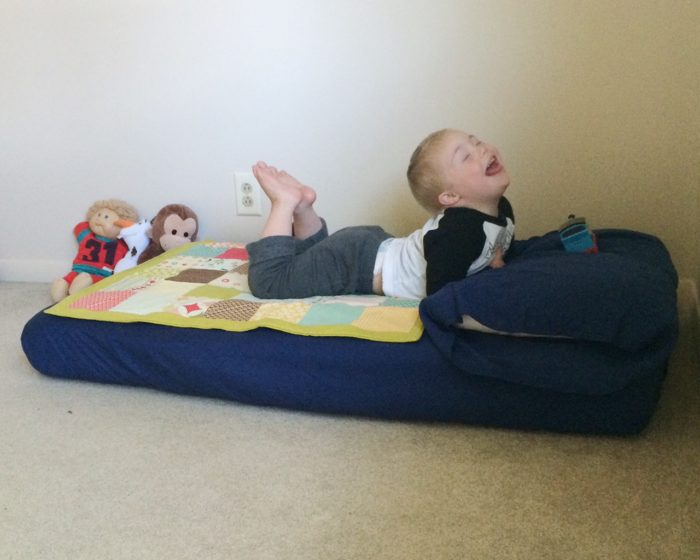 This transition is real. And it is soon. We've purchased tickets to fly out of Duluth the morning of Thursday, May 18. We won't be heading directly to Kenya at that time, though. From Duluth, we'll be going down to spend three weeks with multiple friends in and near Florida, including a family we grew very close to during our training in Colorado. We'll take some of that time alone as a family to reconnect, rest, and prepare for our transition into full-time ministry. We're incredibly thankful to be able to do this following the past seven years of Pete's intense work schedule after med school. We're working on finalizing our tickets to Kenya for the weekend of June 10. So the countdown is on!
As I feel these emotions stir – excitement, anticipation, nervousness – I find myself continuously asking God to focus my heart. All of these feelings are good and to be expected, but I want to keep my focus on the One who has called us to East Africa. I want to continue to prepare well, but not at the cost of missing these last weeks in Duluth. I want to dream about being there, but not to the point where I lose sight of what God has right in front of me. I know it's okay to be nervous, but I don't want to allow that nervousness to get in the way of fully trusting God every step along the way. Twenty-eight days remaining before we leave this city I so dearly love. Every one of those days, and all the days beyond, have been counted and are surely known by our Father.
Jesus, you called me to this path as a little girl, and I'm ready to go. Just help me with all these emotions in the transition. We'll be there soon!