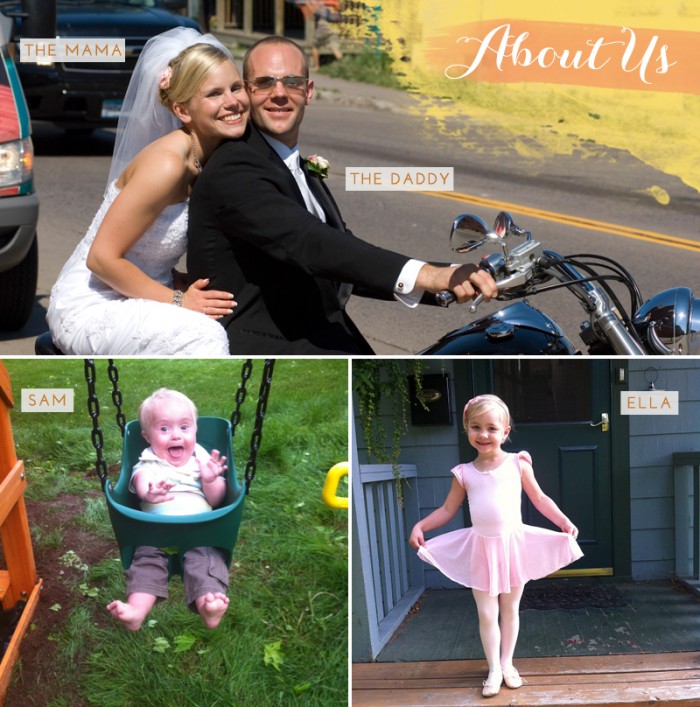 Hello! I'm Angela, wife to Pete and mama to Ella (age 8) and Sam (age 5). We arrived in Kenya, East Africa, in June 2017, where we will be living and working indefinitely. Pete is a family physician and performs and teaches cesarean sections, a valuable skill here in Africa. He works at Tenwek Hospital and teaches in the family medicine residency program. I spend my time teaching our kids, writing, and working with the special needs clinic at the hospital (inspired by our son, Sam. read his story here). Miss Ella is in third grade, loves to read, and wants to turn everything into a math problem to solve. (She does not get her math desires from me.) She attends third grade in a little classroom next to our house with six other missionary kids. I had planned to homeschool her this year, but we're happy to be a part of a co-op so our Ella can be her social little self! I teach Sam preschool at home, something my teacher heart is pretty happy to do. When I feel he's ready, we'll officially start kindergarten. It's great being able to make that choice as parents.
We have never felt God has called us to this life to keep it to ourselves, which is why I write regularly here at The Mango Memoirs. We want to share the incredible things God is doing here, in our own lives and in the lives of those around us. So pull up a chair, pour yourself a cup of chai (an everyday drink in here in Kenya) and experience life with us here at The Mango Memoirs.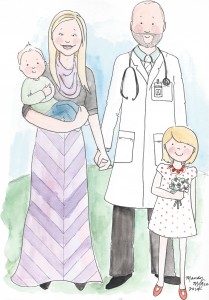 A few pieces from our history…
I grew up in a small town in the middle of Minnesota. (one stoplight, people)
Pete grew up in a small town in the middle of Wisconsin.
I switched from playing the flute to the tuba in high school and continued to play it in college.
I took a year off from college and taught high school in Honduras for 13 months.
Pete & I both worked at Lutheran summer camps in Montana before we met.
I adore theatre. I picked my college based on its theatre program. I still have dreams about being on stage a few times a month.
I met Pete while directing a drama I wrote for a sermon series at our church in Duluth.
We started dating on Jan 7, 2006, got engaged on Jan 7, 2007, and were married on July 7, 2007. (Yes, that's 7/7/07.)
Pete bought me a motorcycle just before our wedding.
We rode our motorcycles from Duluth to Vancouver to San Fransisco and back over three weeks in the fall of 2008. (6k miles)
Ella was born at the end of Pete's third year of med school.
I did my Masters of Education online while home with Ella during Pete's first year of residency in Duluth, Minnesota.
I also opened a bake shop at that time called The Little Yellow Kitchen. I love creative baking.Â
Sam was born near the end of my Masters program and Pete's 2nd year of residency.Â
We made our first trip to Kenya in January-February of 2013.
I finished my Masters one month before Pete finished residency in the spring of 2013.
We had an estate sale in September of 2014 and sold nearly all our possessions, including our house, our motorcycles, and one of our Jeeps.
We have lived in 10 homes in our 10 years of marriage.
We're really good at packing and moving.
Our most recent move was from Duluth, Minnesota to Kenya, East Africa.
Why the title The Mango Memoirs?
We wanted a title that would encompass our home in Kenya while also inspiring creativity. After a lot of prayer and tossing out lots of ideas, we realized our name. Mango trees are thick and sturdy with sprawling branches. People gather under their leaves to find shelter from the hot sun or pouring rain. These trees become a place of community. We hope that this becomes a place of community as we collect our memories here, the very definition of a memoir.
More questions?
Don't hesitate to send us a message! We love hearing from readers and are happy to answer questions. There is a simple form to contact us here.