Today we're back in Nairobi while our new house at Tenwek gets painted! I am super excited to get it all painted white, because it's sure to brighten the entire interior. The fumes from the oil-based paint, however, are awful, so we were told to leave for a nit while it's all being done. Pete starts work at the hospital on Monday, so this is a great time to get away, visit another mission hospital, see friends, and pick up a few more things we need that we can only find in the city. Things like shower curtains, yoga matts, weights, yogurt, etc. Sam loves his yogurt. Until I start making it at home, we need to travel a ways to a grocery store to buy it.
While we're in Nairobi, I'm going to squeeze in a few posts of events that happened before we left the States but that I really don't want to miss getting up on the blog. Here's the first!
I adore planning parties. So even though we were in the middle of packing and moving and wrapping everything up in Duluth, I wanted to have a party for the kids. I also thought it would be a fun way to get the family together before we left. The party was at the very end of April, one month before Sam's birthday and two before Ella's. I asked Ella what she thought the theme should be and was thrilled when she asked for Disney World. One of my favorite places!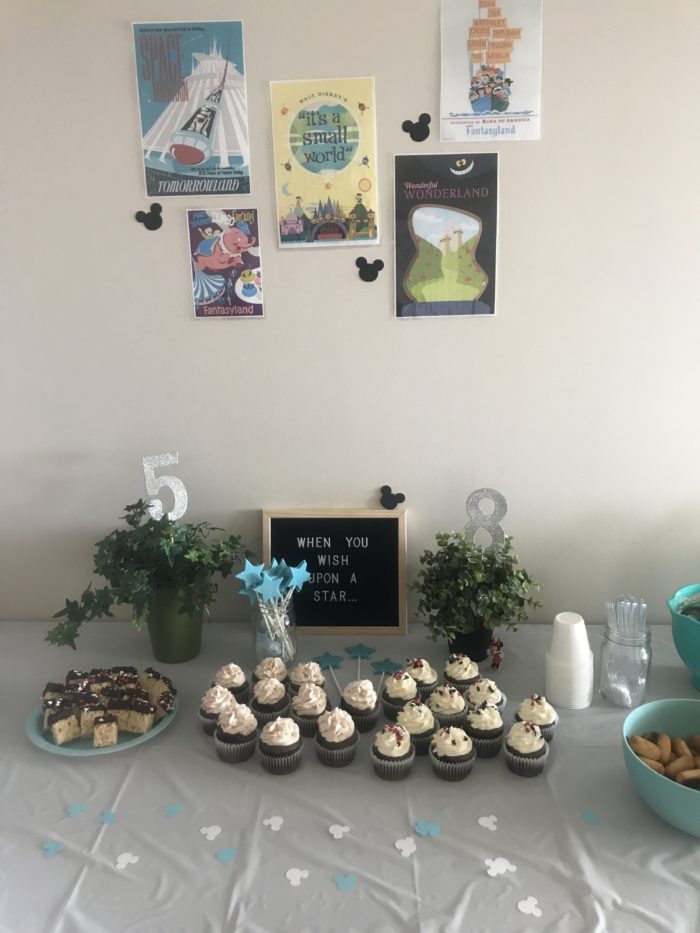 It was hard not to go all out on the theme, but it just wouldn't have been wise to go over the top with everything else happening in those weeks. Instead, I had fun playing Magic Kingdom music during the party and making Disney Parks inspired food. Rice Krispie bars dipped in chocolate with Mickey sprinkles, pretzels with cheese, candy melt magic wands, cupcakes with Mickey sprinkles, and a copy cat version of Dole Whip. Have you had Dole Whip? It's my favorite Disney treat on hot days at Magic Kingdom. It's a float made of pineapple soft serve and pineapple juice. In fact, I enjoy the nostalgia that I have Dole Whip inspired Mickey ears and a shirt that says Dole Whip across the front. Yes, I do have a little thing for Disney. 🙂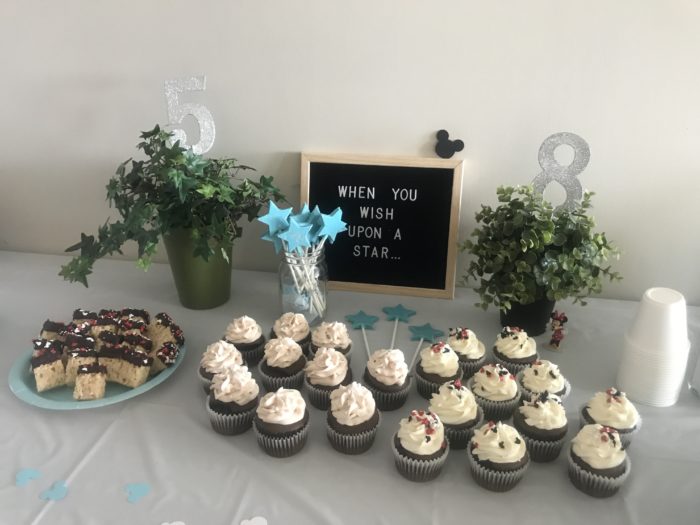 My doll baby niece, Liana, was dressed for the occasion.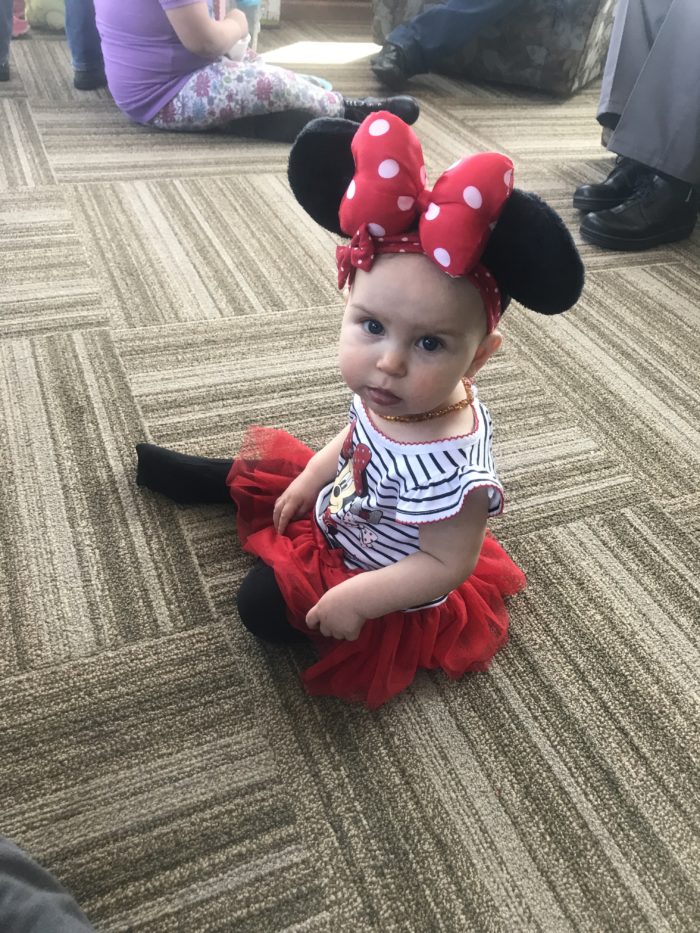 Sammy ate up all his Dole Whip.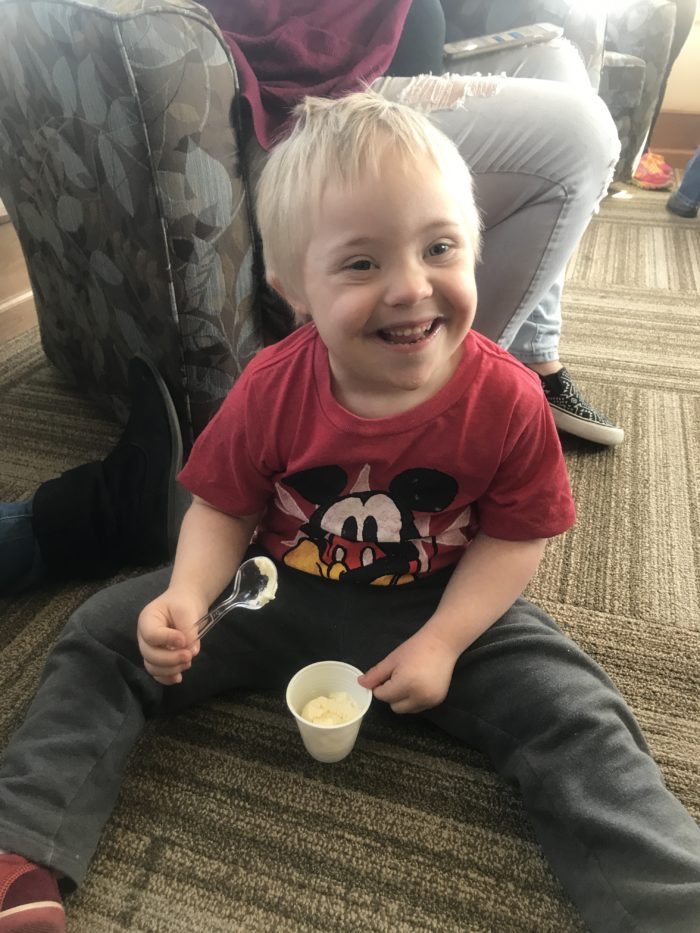 And then he fed Liana with his second cup.
Ella and Sam each got a personalized Disney towel as their gift from us. We knew they would be well used on the beach in Florida and then in daily life in our new house. I didn't get a picture of Ella's Belle towel. I didn't get many pictures of the party, overall. I was much more focused on spending time with my parents and in-laws.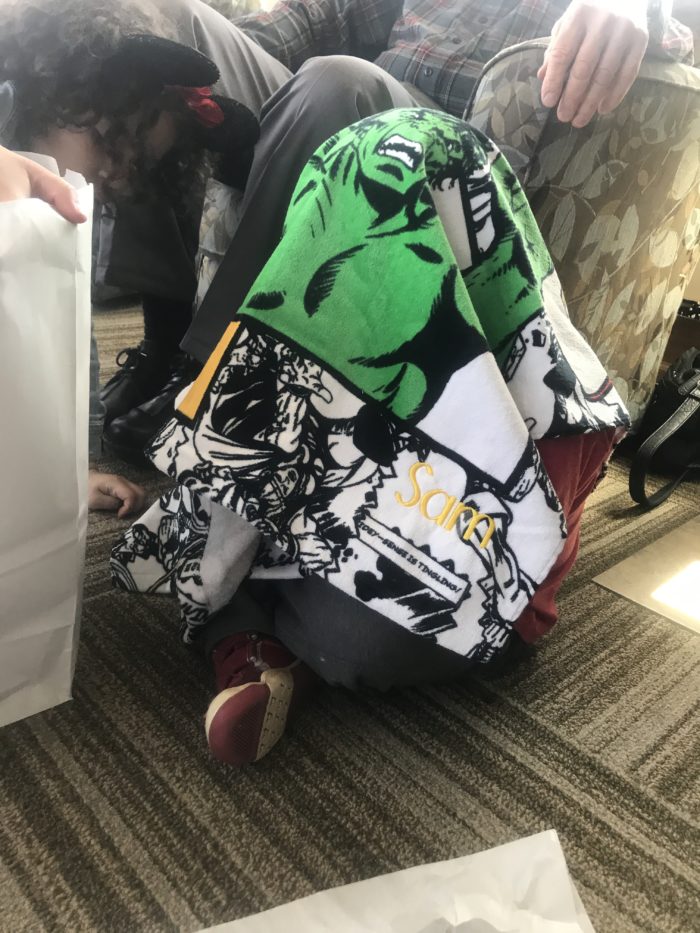 I've realized we always have tattoos at our parties! Does this say something of Ella's future?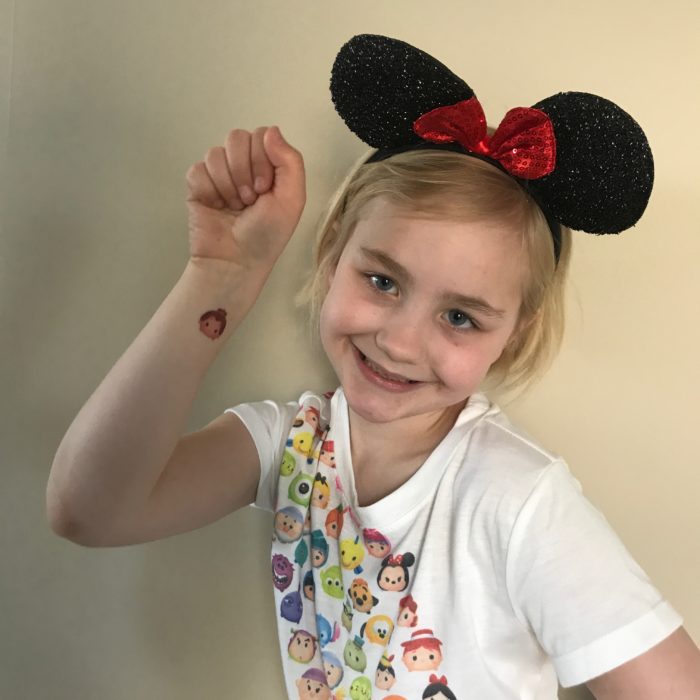 Miss Maira showed off her Minnie tattoo, perfectly complimenting her Disney Tsum Tsum shirt.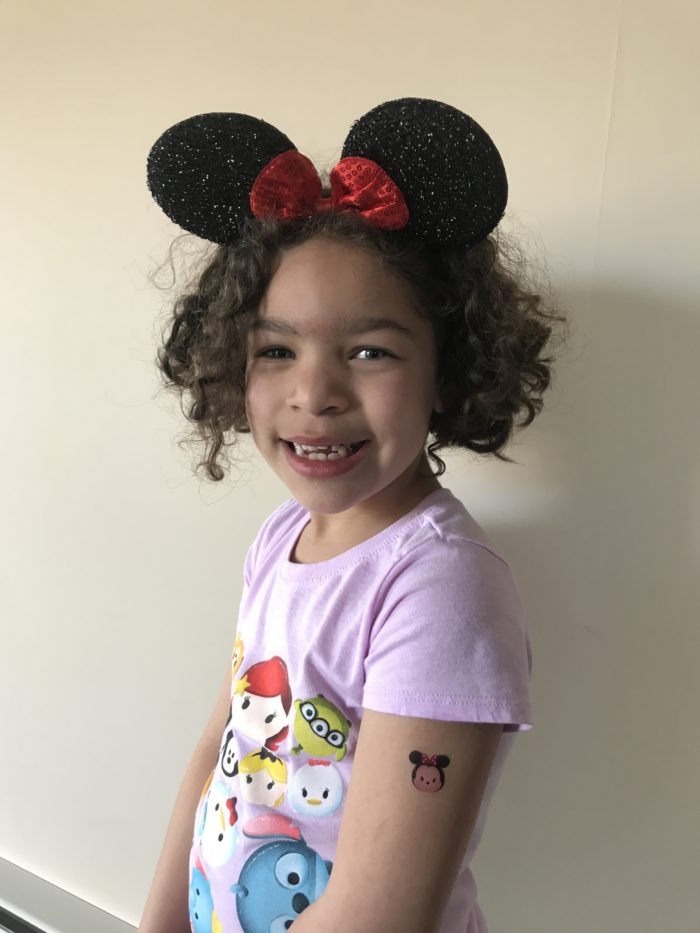 My mom, sister, and I were also rocking the Disney tats.
Malena, too! Though hers is a little hard to see in this photo. I'm loving her Cinderella shirt, though!
Uncle Pete and niece Liana. Goodness, I miss my nieces! We did get to FaceTime with them a few days ago. Lots more of that to come.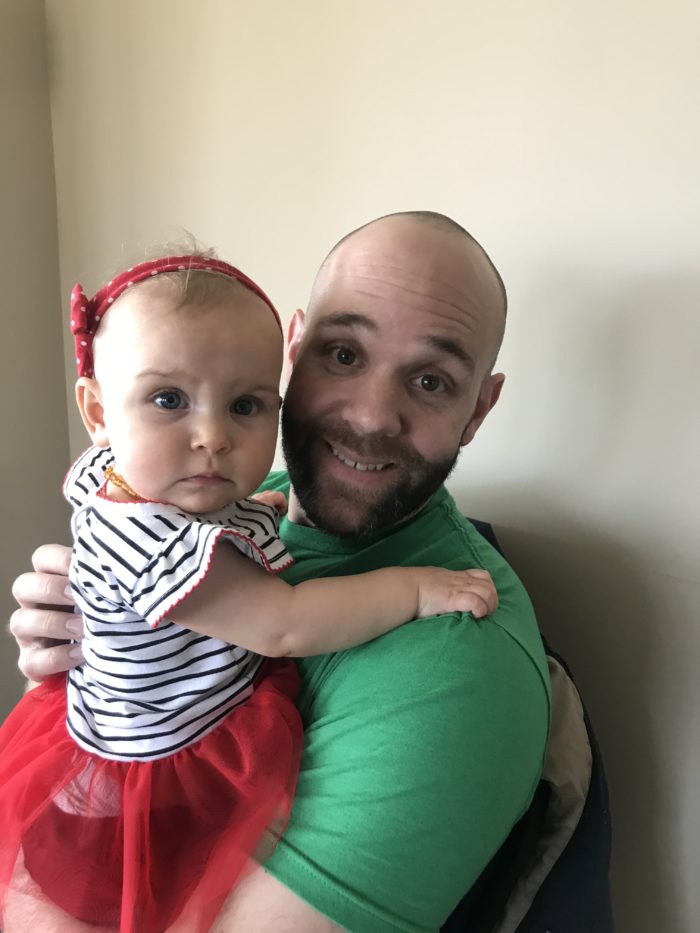 Lisa was one of our dear babysitters in Duluth. She spent a whole lot of time with us, especially at the end when I needed to stay busy packing. We sure miss her!
After looking through these photos, I'm glad I've pulled out my DSLR again. Yes, my iPhone 7 does a fine job taking pictures, but I'm wanting to up my photography game. I've never claimed to be a great photographer, but now that we're here in Kenya, I hope to improve and maybe learn a few new skills.
I'll work on getting another pre-Kenya post up in the next day or two, so be sure to check back! Goodnight from Nairobi!