Hi, friends! I want to let you know that I will not be posting much this week, as I've decided to take a sort of Spring Break from social media (Facebook, Instagram, Google+, and the blog). I began on Monday, and it's been quite refreshing. I'm working on being fully present with the kids and with Pete. It's good timing, actually, since it's also Pete's birthday this week. I'll be back next Monday!
Before we part, here are a couple photos from a play date on Sunday. How sweet are these two?! Miss Delaney was born a year after Sam and also has a magical extra chromosome. I went to college with her parents. I'm hoping for many more play dates in the future for these two!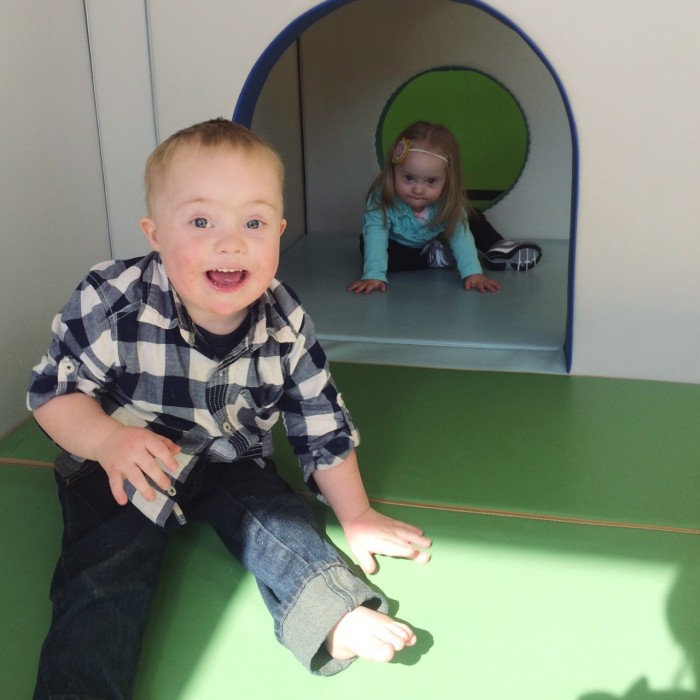 Did your heart absolutely melt seeing those photos? I just love them!